Trundle Build Guide by wenaperrito

Trundle JG Modo l e p r a [season 11] para partir Rajas
x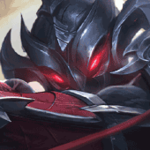 Did this guide help you? If so please give them a vote or leave a comment.
You can even win prizes by doing so!
I liked this Guide

I didn't like this Guide



Commenting is required to vote!

Thank You!
Your votes and comments encourage our guide authors to continue
creating helpful guides for the League of Legends community.
Runes:
Jungla Recomendación
Precision
Lethal Tempo
Triumph
Legend: Tenacity
Last Stand
Resolve
Conditioning
Revitalize
Bonus:
+10% Attack Speed
+9 Adaptive (5.4 AD or 9 AP)
+6 Armor

Spells:
Jungla más Común
Flash
Smite
Threats & Synergies
Threats
Synergies
Extreme
Major
Even
Minor
Tiny
Show All
Extreme Threats
Ideal Synergies
Heimerdinger
Ashe
Synergies
Ashe
Champion Build Guide
""Este apartado va dedicado especialmente a la jungla que es el rol en el que mejor se desenvuelve""

Trundle es un luchador que sacrifica el excesivo CC y la movilidad a cambio de poder aguantar como tanque y pegar como carry, sus runas y objetos pueden variar conforme la partida y tiene mucha utilidad en las peleas de equipos, 1vs1 y es excelente haciendo SplitPush.

Trundle inició mal la pretemporada 11 porque antes de esta eran populares los junglas de power farm como Graves o el propio Trundle, por eso se dejó de jugar pero al realidad es que el campeón puede generar mucha ventaja en juego temprano en este rol independientemente de que el juego temprano no es su mejor fase; Lo primero es que es excelente para farmear la jungla y asegurar objetivos de esta misma, ya sea con ayuda o solo (igual procura que tus líneas tengan algún tipo de ventaja o prioridad para poder estar seguro a la hora de hacer 1vs1 con los dragones o heraldos), es excelente en los 1 contra 1 contra prácticamente todos los junglas gracias a su elevado daño y a la hora de apoyar a las líneas el pilar bien utilizado puede marcar la diferencia en cualquier situación.

Trata de gankear a nivel 3, fácilmente forzaras algún hechizo o te llevaras el asesinato, no recomiendo mucho invadir la jungla enemiga debido a tu poca movilidad pero si tienes la posibilidad de robar campamentos hazlo.

Si no puedes forzar objetivos ni gankeos no te impacientes, a diferencia de la mayoría de junglas del meta tu tienes escalado, si no puedes apoyar farmea la jungla, trata de robar campamentos y estate atento al jungla rival para que no sorprenda a tus aliados, con Trunde jungla tienes la capacidad de hacerlo todo, solo debes centrarte en no cagarla para que no te hagan SnowBall.
PROS:

-Buenísimo en peleas 1vs1 y variantes
-Buenísimo para contrarrestar tanques
-Excelente sustein limpiando la jungla y las oleadas de súbditos
-Bueno asegurando objetivos (dragones, heraldos, etc.)
-Excelente para el Split Push
-Buenas defensas
-Buen daño
-Bueno haciendo peel con la Q y el Pilar
-Bueno en todas las etapas de juego
-Se puede jugar en varios roles
-Build flexible
-Fácil de usar

CONTRAS:

-No tiene mucho control de masas
-Es Item dependiente
-Es dependiente de los ataques básicos
-Su movilidad no incluye desplazamientos
-Depende de la Definitiva para aguantar

1) No está bien explicado pero el porcentaje de curación se basa en la vida máxima
de los enemigos, comparen lo que se cura Trundle cuando mata a súbditos y cuando
mata al Baron Nashor.

1) Puedes cancelar la animación del ataque básico potenciado por Mascar si activas
la W al mismo tiempo que aplicas el ataque.
2) El robo de DA no se acumula al usar la Q contra varios enemigos, solo se
restablece su duración.

1) Puedes cancelar la animación de Reino Congelado si activas la Q y aplicas el
ataque potenciado apenas hayas usado la W.
2) Tanto en la línea como durante la limpieza de la jungla trata de que mueran la
mayor cantidad de enemigos posibles mientras la W está activa ya que aumentaras
la curación de Tributo al Rey, lo mismo con la definitiva.

1) Depende mucho del hueco y del tamaño de los enemigos, pero el pilar bien usado
puede bloquearle el paso a los enemigos en algunos caminos y grietas de las bases
y de la jungla. Dependiendo de estos mismos factores, puede evitar completamente
el movimiento de los enemigos si se usa contra un muro (similar a lo que pasa con
el muro de Anivia).

1) El concepto de Drenar significa que Trundle usará el mismo porcentaje para
curarse y para infringirle daño al enemigo.
2) Subyugar se compone de 3 partes; La canalización inicial en la cual Trundle drena
al instante un pocentaje de la vida máxima del enemigo y otro de armadura y
resistencia mágica, después vienen los 4 segundos de drenaje durante los cuales
Trundle drenará los mismos porcentajes a lo largo de este periodo de tiempo y
finalmente los 4 segundos restantes tras finalizado el drenaje en los cuales
Trundle retendra las defensas robadas así como el enemigo se mantendrá con
defensas reducidas.
3) Aunque en la mayoría de ocasiones se usará la R para maximisár las curaciónes,
defensas y para reducir facilmente al tanque enemigo, Subyugar también es una
herramienta excelente para hacerle focus a un enemigo prioritario y facilitar su
muerte.
4) Hay muchos campeones, objetos y runas que aumentan su vida máxima y/o defensas de
en un determinado momento, ten esto en cuenta a la hora de usar la R para
potenciar el drenaje inicial (ejemplo; definitivas de Nasus, Rennekton,
Volibear,Mordekaiser, etc. W de Rammus y Gwen, la E de Graves, pasiva de Sejuani,
las runas Réplica y Golpe de Escudo, objetos como El Relicario de los Solari de
Hierro, etc.)
5) Al igual que con Reino Congelado, se puede usar el resto de habilidades básicas
para cancelar la canalización de la R y seguir atacando, considero que es más
cómodo hacerlo con la W.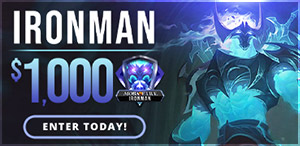 wenaperrito
Trundle Guide
Trundle JG Modo l e p r a [season 11] para partir Rajas