Twisted Fate General Guide by ISleptWithAhri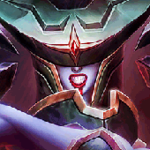 x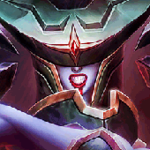 Did this guide help you? If so please give them a vote or leave a comment.
You can even win prizes by doing so!
I liked this Guide

I didn't like this Guide



Commenting is required to vote!

Thank You!
Your votes and comments encourage our guide authors to continue
creating helpful guides for the League of Legends community.
Cheat Sheet
Twisted Fate Season 6 midlane
Twisted Fate Build
Ability Sequence

2
4
5
7
9

1
8
10
12
13

3
14
15
17
18

6
11
16

Threats to Twisted Fate with this build
Threat
















Show all
Threat
Champion
Notes

1

Karthus
So easy, you can take ignite versus this guy and kill him as long as you keep your vision up. Build an hourglass and he won't be able to ult you. You can oneshot him lategame. Just keep in mind he can keep up with your global pressure with his ultimate.

Introduction
About the Author

Hi, I'm Sempaí (formerly known as ISleptWithAhri) and welcome to my
Twisted Fate guide. I've been playing League of Legends since early beta and have tons of expierence and knowledge about the game. I have multiple accounts in Diamond and in season 5 my most played champion was Twisted Fate. I'm making a guide for him because I find it one of the most interesting champions in the game and notice alot of people making mistakes in terms of builds/decisions. I will publish this guide relatively early and will keep adding things/updating it troughout the season. If you have any questions feel free to leave them down here or add me ingame: 'Sempaí'


About Twisted Fate

Twisted Fate is both one of the strongest and one of the weakest champions in the game. The utility in his kit makes it able for him to control the entire map. Mistakes are however punished very heavily and it is easy to snowball against TF once he is behind. Wasting your ulti makes you painfully useless for a while and allows the enemies to do whatever they want while you struggle in lane. Don't let this scare you though. Being a good TF comes with practice and expierence. TF is all about keeping it cool and looking at what to do next.

Pros / Cons
Pros

- Huge playmaking potential. Especialy with ult up
- Great waveclear
- Pasive that keeps you relatively close in gold even in harder lanes
- Good targetted CC
- Good waveclear
- One of the best splitpushers. You'll need alot of map awareness to do this however.
- Great setup for ganks with stuncard.

Cons

- He feels 'different' than most champions. It will take time and motivation to learn to play him propperly.
- Very easy to kill once behind.
- No real 1v1 potential. The enemy will have to make huge mistakes to die to you 1v1.

Runes

Flash I don't need to explain this one.



Ghost It's mainly usefull for teamfights. It allows you to reposition and keep your distance. While also catching up for a good stuncard.



Exhaust Take this versus Zed or any R click assassins.



Teleport You can take this versus enemies who you won't kill, and who won't kill you. Champions for Azir for example. It allows you to go base and get items without losing your tower. Lategame this can be used for splitpushing. Take Distortion as an enchantment to get the % reduction.



Cleanse this is usefull against champions who will kill you once they stun you. (For example: Ahri, Lissandra). Cleanse is something which takes time to get more comfortable with so dont get demotivated when you dont use it propperly at first.



Ignite For the more agressive players. If you want to get an early lead and/or are duoing with your jungler or are playing versus champs you might actualy have kill pressure on when heavily outplayed (for example: Karthus). Then consider taking ignite.