League of Legends (LoL) Question:

Learning Lee Sin

Posted in Champions | Tags: Lee Sin

4,557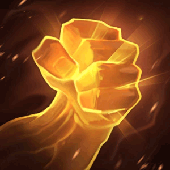 Learning Lee Sin
Hi! I´m a new Lee Sin player that wants to get better with this champion. But here is my question:

Would any of you recommed playing Lee in TOP, MID or even SUPPORT?

I´m asking this because I absolutely love this champion, but I hate jungling with it, not because of Lee but because of the role itself, for example: in my ELO, people just blame me for everything, even when they lose 1vs1 in their own lanes! And there are a lot more of problems that makes me just hate this role. Hope someone helps me with this doubt.
Answers (7)