Yasuo Build Guide by Eriosunx

(13.23) Eriosun's Master Midlane YASUO Guide Season 13
x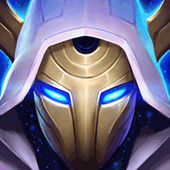 Did this guide help you? If so please give them a vote or leave a comment.
You can even win prizes by doing so!
I liked this Guide

I didn't like this Guide



Commenting is required to vote!

Thank You!
Your votes and comments encourage our guide authors to continue
creating helpful guides for the League of Legends community.
Recommended Items
Runes:
Lethal Tempo
Precision
Lethal Tempo
Triumph
Legend: Alacrity
Last Stand
Resolve
Unflinching
Second Wind
Bonus:
+10% Attack Speed
+9 Adaptive (5.4 AD or 9 AP)
+15-140 HP (lvls 1-18)

Spells:
STANDARD
Flash
Ignite
Ability Order
BASIC Q START / MAX
Way of the Wanderer
(PASSIVE)
Yasuo Passive Ability
Threats & Synergies
Threats
Synergies
Extreme
Major
Even
Minor
Tiny
Show All
Extreme Threats
Ideal Synergies
Zed
[ALL THREATS ARE RANKED AS 5 FOR PRACTICALITY] Zed is a very common matchup for Yasuo. The key for this match-up is "DONT FALL BEHIND". Zed is an insane Assasin and if he gets a lead in the early phases of the game he will start onetapping you without even needing his Shurikens. So dont risk too much in this lane and try to trade safely, only when your Windwall is up and when you have a good wave position to go in and out/dodge his Shurikens. One important tip is that when Zed ults he will always appear behind your character, so in order to play around it with Yasuo you have to cast your Tornado behind you considering his ultimate animation. With a bit of pratice and timing you will have no more problems into Zed!
Alistar
Any Knockup / Frontline
Synergies
Alistar
Any Knockup / Frontline
Champion Build Guide
Heeeey, welcome to my "Yasuo Midlane Guide". Im an Italian Master

Katarina main and in the right situations I really enjoy going for

Yasuo midlane.
I started playing in middle Season9 and peaked Diamond I in early Season10.
I know it sounds weird but, hold on, it wasnt my first experience on MOBA games.
I played DOTA 2 for years! So when switching to League of Legends I was still in my environment.

As I said , I come from Dota2, and in Dota details and game knowledge is a MUST.
That's why I decided to make a guide, I really like to speculate on the game details and share with you guys my experiences and knowledge.
I really hope this guide will help you out and answer some of the questions that playing

Yasuo in the midlane raised in your minds.

So, with all that being said, hope you enjoyed the guide, I will do my best to keep it updated and make sure noone will be missing out on new builds and playstyles.

Here's my stream, If you are interested you can pass by and say Hi
I stream almost every day and you can find me:HERE



Im also trying to make some videos im posting a lot of MATCHUP-GUIDES go check them out if you want , for now I edit them myself, you can find the channel

:HERE


•

Insanely good at farming, easy to get high CS/m


•

Good scaling


•

Good mobility


•

High mechanical skill-roof


•

Rewarding when played correctly


•

Insane sinergy with Knock-up comps

•

Very hard to master mechanically and macro wise


•

Hard to get back in game when behind


•

Sensible to burst-damage


•

Wrong positioning hard punishes


•

Not so many winning matchups


•

0/10 spike is not real
CONQUEROR

Very efficient and consistent Keystone.

Conqueror is the standard and most optimal Keystone for Yasuo and provides strenght from the laning-phase to the late-game! It works great against tanky comps where it will be easy to stack our Conqueror at max and utilize his full potentia. Healing and Sustained damage will not be a problem while running this Keystone!
NEW

LETHAL TEMPO is a

real game-changer

for Yasuo. With this Keystone we will finally be able to chose between Legend: Bloodline and Legend: Tenacity since we will no longer be forced to utilize Legend: Alacrity in order to cap our Steel Tempest cooldown to 1.33s. This gives us finally the opportunity to play with some Tenacity that can be also stacked and spiked up with Unflinching wich is a really insane combination of Runes to utilize against heavy-cc based comps. At last but not least Lethal Tempo is insanely

strong early-midgame

thanks to the insane bonus attack speed it will provide. Stacking up Lethal Tempo

will give us attack speed and also lower

Steel Tempest Cooldown! We can basically lock our Steel Tempest to 1.33s at level 1, granting us insane damage-output even in the early phases of the game!
As we all know

Yasuo is high-cap

MECHANICAL CHAMPION

and is

VULNERABLE TO ENEMY GANKS


I bet you know about the 0/10 spike ♿


THIS IS WHY I WANT TO GIVE YOU SOME TIPS
•MAP AWARENESS:


Having a good map awareness while playing

Yasuo is a must.
Knowing where the enemy jungler is and if you can step-up in the lane to start trading and csing properly is foundamental in order to scale-up and become relevant in the game.
•IMPORTANCE OF THE EARLY LEVELS:


As we already said its important to have a good map awareness and track enemy jungler.
This is becaouse

Yasuo is an item-dipendent champion and works basically as a stat-checker.
Its important to have a good , consistent laning-phase and be always even/ahead in gold and items.
Having a high CS/m is not hard due to his insane wave-clear and last-hit accesibility, in this way we can be relevant most of our games, as long as you dont lose too much farm and exp in the laning-phase.
•

Sweeping Blade START CHEESE:
Beside the classical

Steel Tempest start at level 1 we can also choose to start with

Sweeping Blade.


Sweeping Blade start is a very strong and cheesy option.
Works best against champions with no mobility and weak level 1.
You can bait the enemy to get close to the wave and start using

Sweeping Blade on the minions.
Its important to chain

AUTO ATTACKS

with the

Sweeping Blade in order to get the

HIGHEST DAMAGE-OUTPUT POSSIBLE!
•LEVEL 1

Steel Tempest START TRADING:
Yasuo's level 1

IS VERY STRONG AGAINST MEELE CHAMPIONS

.
For example against

Irelia , you can check on which minion

Irelia will dash with

Bladesurge to last-hit it and get close to it, once she dashes on it you can proceed to

BASIC

+

Steel Tempest and keep punishing her if she started with

Bladesurge.
So its important to learn the matchups and

UTILIZE THE LEVEL 1 ADVANTAGE PROPERLY
•

Wind Wall INTERACTIONS:

Yasuo's

Wind Wall can have some weird interactions some times that can be an advantage for you.
For example

Katarina's

Bouncing Blades can be completely cancelled even if its already dropped on the ground and her ultimate

Death Lotus can be completely stopped if you stand behind your

Wind Wall

Irelia's

Flawless Duet and

Vanguard's Edge can be stopped.


Vel'Koz's

Tectonic Disruption can be cancelled from the ground if you throw

Wind Wall on top of it.


Senna's basic attacks and

Piercing Darkness
COMPLETELY IGNORE

Yasuo's Wind Wall
•KEYBLADE


The Keyblade is a very popual

Yasuo trick and consists in using your

Sweeping Blade +

Steel Tempest combo before using your

Last Breath on the knocked-up target.
This will result in dealing additional damage by adding a bonus

Steel Tempest while casting

Last Breath.
•KNOCK-UP TARGET-SHIFT COMBO


This is a pretty complicate combo that works around perfect timing and spacing.
Consists in using your

Sweeping Blade +

Steel Tempest combo on a target and before completing

Steel Tempest 's cast animation

Flash on the target you wanna knock-up resulting in a SHIFT OF THE

Steel Tempest KNOCK-UP AREA
•E WALL JUMP


This trick can be used as an insane escape in some situations.
You can use your

Sweeping Blade on a minion when the minion is

CLOSE TO A SMALL-WALL

and dash over it.
Its a bit tricky and needs some practice to be pulled-off consistently.
•Q BUFFER + FLASH


This combo will allow you to take off-guard enemies by extending your Tornado's

Steel Tempest range by buffering it and then using

Flash to extend his range.
Make sure to cast only at half-animation of the

Steel Tempest
•3rd Q-HOLD + BACKSTEP FLASH-Q + IGNITE


These 2 tricks will enable you a lot of solokills in the early phases of the laning-phase trust me!
Hodling your third

Steel Tempest while sticking to the enemy midlaner will give you a lot of surplus damage output in the schermish, since the enemy will try to sidestep your third

Steel Tempest , you will be able to land more basic attacks, managing to deal way more damage than just trying to hit him with your third

Steel Tempest as soon as you stack it up.
Also another insane mechanic to take off-guard enemies is the base

Steel Tempest +

Flash Combo.
Its important to do this combo only when we know properly our damage out-put.
Make sure to

BACKSTEP BEFORE GOING FOR THE COMBO

, if you walk straight up to the enemy he will understand what you will do and could predict your timing.
So in order to give the enemy the lowest chances of out-play is important to perform this combo with a little backstep!
The key points of laning as

Yasuo
•WAVE MANAGEMENT:


As we already said

Yasuo is vulnerable to jungle ganks and burst-damage.
This is why wave management is a key point.
Making sure to know enemy jungler's position and avoiding non-sense pushing has a key role in having a consisten laning-phase that will allow us to eventually take over the game.
Also pulling-off lane freezes in winning matchups is important in making sure you will get the most value out of your wave management , denying XP and CS to the enemy midlaner.
•PROPER TRADING:


Trading as

Yasuo is foundamental in order to get lead in the laning-phase and let your jungler pull off lane-ganks.
For better trading potential in the laning-phase I recommend playing with

Fleet Footwork.


Fleet Footwork combined with good wave position and good usage of

Sweeping Blade will enable us to perfectly trade in most of the mathcups.
•FIRST BACK IMPORTANCE:


Is important as

Yasuo to have good backs in the early stages of the game.
One of the best backs is with

Berserker's Greaves.


Berserker's Greaves will give you insane amount of attack speed and movement speed.
These stats on

Yasuo are important to open up solo-kill scenarios or out-lane the enemy midlaner.
•CS/M IMPACT:


As we already said

Yasuo is a stat-check champion.
This means he necessarily neeeds to be ahead/even in gold/items in order to be relevant in the game.
This is why having a good CS/m is crucial.
With a good laning-phase and optimal CS/m you will open your way out to take over the game.
The key points of Teamfighting as

Yasuo
•POSITIONING:

Yasuo is a pretty squishy champion and can be easily taken down from just a couple of target CCs.
That's why is important to

ACKNOWLEDGE THE DANGERS

like

TARGET/UNAVOIDABLE CCS/BURST-DAMAGE

and position yourself in the teamfight in a way that you can follow it without being the primary target for the enemy team.
•TARGET SELECTION:


As

Yasuo we can deal good bursts of damage , if you have safe knock-ups in your team like

Alistar or

Zac or any almost guaranteed knockup make sure you just wait for them to knock-up a priority target and follow it with your

Last Breath.


TAKING DOWN HIGH-DAMAGE/DPS-DEALERS

is the best option as

Yasuo since if they dont have enough damage to burst you down you can easily keep fighthing and sustaining on the frontliners.
•FOLLOWING-UP TEAMFIGHTS:


As we already said if you have knock-ups in your team things get way easier.
You can wait for your team to knock a priority target up and follow it with your

Last Breath.
But if you dont have any knock-ups in your team instead things will get a bit tricky.
You can stack your

Steel Tempest on a jungle camp or on the minions if the fight has started or you know it will start in seconds in order to be prepared and try to get an opening with 3rd

Steel Tempest's knock-up +

Last Breath.
Otherwise if the fight is in a position where you can't stack your

Steel Tempest in any way you will have to play very carefully, trying to stack it on the frontline or just dealing damage by positioning your

Wind Wall correctly in the teamfight.
•WIND WALL POSITIONING:


Correctly positioning your

Wind Wall in teamfights can be game-changer.


Yasuo's

Wind Wall can block a tons of damage , you can block key-abilities of the enemy team like

Ashe's

Enchanted Crystal Arrow or

Miss Fortune's

Bullet Time.
So its important to

ACKNOWLEDGE WICH SPELLS WE CAN TAKE OUT

in order to utilize our

Wind Wall at his full-potential!
THANKS FOR PASSING BY, I REALLY HOPE YOU WILL FIND THIS GUIDE USEFULL
LET ME KNOW IN THE COMMENTS WHAT DO YOU THINK ABOUT IT AND IF YOU HAVE ANY BUILD SUGGESTION!
ALSO FEEL FREE TO PASS BY MY STREAM IF YOU HAVE ANY QUESTIONS I'LL BE GLAD TO ANSWER THEM!