grandmaster
[9.10] RTO's 6,000 Game Grandmaster Tier Croc Guide
By RenektonTopOnly | Updated on

May 14, 2019
x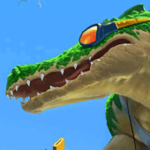 Did this guide help you? If so please give them a vote or leave a comment.
You can even win prizes by doing so!
I liked this Guide

I didn't like this Guide



Commenting is required to vote!

Thank You!
Your votes and comments encourage our guide authors to continue
creating helpful guides for the League of Legends community.
Runes:
Only Runes that you should be running!

Precision


Conqueror

Triumph

Legend: Tenacity

Last Stand
Inspiration


Magical Footwear

Cosmic Insight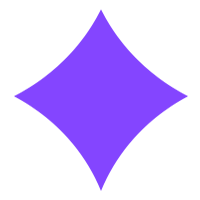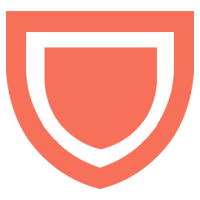 Bonus:
+10% Attack Speed
+9 Adaptive (5.4 AD or 9 AP)
+6 Armor

Spells:
Primary


Flash

Teleport
Items
Starting Options
Standard Start

Sustain Start

Core Builds
Situational
Offensive

Defensive

Ideal Final Build (In Order)
Ability Order


Reign of Anger
Renekton Passive Ability

Dominus
R
Threats & Synergies

Threats

Synergies
Extreme
Major
Even
Minor
Tiny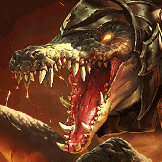 Show All

Extreme Threats
Ideal Synergies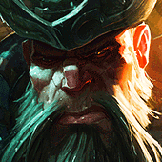 Gangplank
A Good GP will put barrels under him and make it impossible to trade him. You may win 1v1s, but his team fights are much better. I ban him every time. Take Dorans Shield.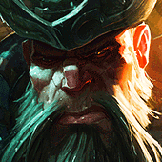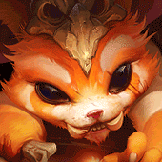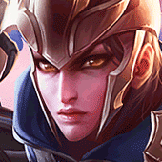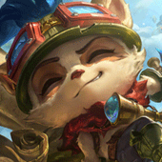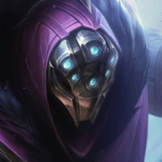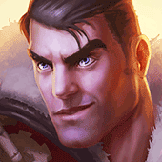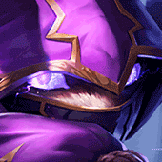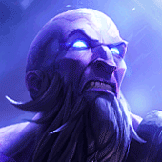 About Me

RTO here! I am a One Trick Pony Renekton Player on the NA server who has climbed as high as
Masters 350 LP.
I also have the 3rd most games with Renekton in the world with a whopping
4 million mastery points.
I have played Renekton with and against a vast majority of the high elo top laners in North America at one point or another so I believe myself to be a master at this champion.
RTO OP.GG Link
RenektonTopOnly OP.GG Link
I play a very aggressive play style by building almost entirely damage which allows me to make some ridiculous plays, as well as many other fails.
Social Media
Why The Croc?

Renekton is fun because he is easy to learn the basics and be successful and also have a very high skill cap that takes a ton of practice to be able to master. Renekton has a ton of versatility in his build paths, has good mobility and very high outplay potential.
Renekton is different in that he uses rage instead of mana. Effective rage management is essential to doing the immense damage that I have showcased. He can provide single target nondodgable CC, mobility, healing as well as AOE. Most champions have a very hard counter that completely shuts them down. Renekton is quite unique in that he can be blind picked into any lane and still be effective. Of course there are hard lanes, but none that are impossible.
Another really nice thing about Renekton's kit is that he is able to push lanes hard and still have 2 dashes to make it harder to gank. By keeping pushed, he is able to use the enemy minions to dash off of.
Proper Rage Management and Knowing how to Combo correctly are what separate bad and good Renektons. Proper wave management and macro play will get you to elite status.

Thoughts on Renekton going into Season 9
Pros & Cons
Pros
Strong early game, but a VERY strong mid game. There is a reason why he has been known as the Mid-Game Monster. Once I have a tiamat, then good luck to the other team.
Single Target Unavoidable Hard CC
Mobility with possibility of a double dash
Healing as well as AOE damage.
Depending on the items built, Renekton can provide a very nasty burst that can one shot carries.
Once level 6, Renekton is one, if not the strongest, champ at that point in the game.
One of the few split pushers that can also teamfight effectively when flash is up.
Great 1v2 potential in lane.
Cons
Level 1 and 2 are surprisingly weak and can be abused by good laners.
Ranged Matchups can be hard.
Very flash relient for successful team fighting.
Falls off late.
AD caster, so not strong at auto compared to other bruisers.
Exhaust really hurts since Renekton is cooldown reliant
Rage Management
To be expanded upon much further later
Keep your rage up for fights and DON'T use it sparingly.
I tend to ult early when I see a fight about to break out so that I can build up my rage.
| | |
| --- | --- |
| | heals you a lot if used around many enemies as well increases damage in an AOE. |
| | increases time of stun from .75 seconds to 1.5 seconds and also does a TON of damage to the single target. |
| | reduces the armor of the target of the second dash. Rarely you should be using your empowered E and instead the other 2 abilities. |
Basic Combos
To be expanded upon much further later
Level 1:
Auto > Q
Level 2:
E > Auto > Q > E
Level 3:
E > Auto > W > Q > Auto > E
Wave Clear:
Tiamat > Q
Maximizing Tiamat:
W > Tiamat
Panther Combo:
E > Q > Auto > E
W Animation Cancel:
W > R
There are more advanced combos, but these are the basics that you really should know to dominate your opponents.
Runes Explained
Below is a detailed explanation of the runes I take and when to take them.
Primary Runes
Runes
Precision Tree
| | | |
| --- | --- | --- |
| | | You should always be taking conqueror. It gives insane healing and works super well with spear of Shojin. There should honestly be no reason you are taking any other rune. The only exception to this is PTA which I can still recommend. Conqueror is in a spot where it is better than PTA but PTA is still viable if that's what you are into. My preferred build path is conqueror. |
| | | |
| --- | --- | --- |
| | | You can use it to do 1v2s easier. Bonus gold is nice. |
| | | |
| --- | --- | --- |
| | | Take against teams with lots of lockdown cc. |
| | | |
| --- | --- | --- |
| | | Increases your burst. If you can wait to combo till you get low, you can do a ton more damage. |
Resolve Tree
| | | |
| --- | --- | --- |
| | | Gives a lot a sustain in laning phase and helps with your Q healing. |
| | | |
| --- | --- | --- |
| | | Gives health for monsters killed. Really good to have mid to late game for teamfight survivability. |
Secondary Runes
Runes
Precision Tree
| | | |
| --- | --- | --- |
| | | Has a better initial burst. Empower W procs PTA instantly. Generally better for squishy matchups. Better time until the enemy starts to buy armor. |
| | | |
| --- | --- | --- |
| | | You can use it to do 1v2s easier. Bonus gold is nice. |
| | | |
| --- | --- | --- |
| | | Take against teams with lots of lockdown cc. |
| | | |
| --- | --- | --- |
| | | Increases your burst. If you can wait to combo till you get low, you can do a ton more damage. |
Resolve Tree
| | | |
| --- | --- | --- |
| | | Gives a lot a sustain in laning phase and helps with your Q healing. |
| | | |
| --- | --- | --- |
| | | Gives health for monsters killed. Really good to have mid to late game for teamfight survivability. |
Early Game
Survive till level 3 when you hit your power spike. Tell the jungler to not come top till dragon is taken. Take over lane then tower dive or force recall. Dominate lane / roam mid or jungle to take over top side of map.
Mid Game
This is you biggest power spike and you need to push your advantage. Forcing dragons, split pushing and picking off people are all options. Ensure that all waves are set up correctly to maximize CS and deny CS to other team. Assassinate carries or zone for your carries during team fights.
Late Game
You can be outscaled at this point so you don't like getting here. Split pushing and picking off people is your best bet. During team fights, assassinate carries or zone again.
If you are fed and your team is behind, then you are going to be able to play more aggressive. and take more risks.
If your team is fed, you will play less aggressive and take less risks.
If the enemies are fed, then you are going to be trying to assassinate the most fed if possible. If there is a Janna or Lulu, I usually prioritize them because they will cause the most trouble. Renekton is the most powerful as a splitpusher to keep rage built up and for the 1v2 potential. I usually take bot lane during split pushing to ensure that we don't lose baron control.
Ultimate Matchup Guide
This video introduces you to the Ultimate Matchup Guide for Renekton. Watch the video before going to the guide to know how to use it and why I chose certain ranks.
RTO's Ultimate Renekton Matchup Guide!
VOD Reviews
Below is a series that breaks down different games in high elo (Diamond 1 and higher) that goes into detail on my decision making process and how to carry or come back from behind.
Even if you are not a Renekton player, this information is extremely valuable and many people have told me that they have shot up many tiers or divisions just by watching these and implementing the concepts into their own games. I really hope that this helps you guys and look forward to feedback.
VOD Review 1 - Darius Matchup - Focuses on trading, wave management, denying opposing laners, abusing power spikes, snowballing and finishing game
VOD Review 2 - Jax Matchup - Coming back from a really bad laning phase and having the right mentality to come back and still have an impact on the game instead of tilting.
VOD Review 3 - J4 Matchup - Carrying, Abusing Mistakes and Recognizing Weaknesses
VOD Review 4 - Irelia Matchup - Macro Play, Wave Management and Decision Making
VOD Review 5 - Pantheon Matchup - Capitalizing on mistakes and deciding a game in the first 10 minutes