This build has been archived and is for historical display only
This build has been archived by the author. They are no longer supporting nor updating this build and it may have become outdated. As such, voting and commenting have been disabled and it no longer appears in regular search results.
We recommend you take a look at this author's other builds.
x
[9.23] Conqueror Kalista - The Only True Path to Vengeance
By Dreadscythe95 | Updated on

December 9, 2019
x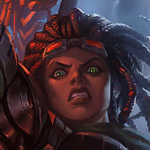 Did this guide help you? If so please give them a vote or leave a comment.
You can even win prizes by doing so!
I liked this Guide

I didn't like this Guide



Commenting is required to vote!

Thank You!
Your votes and comments encourage our guide authors to continue
creating helpful guides for the League of Legends community.
Runes:
Triumph+Sudden Impact
Precision


Conqueror

Triumph

Legend: Alacrity

Coup de Grace
Domination


Sudden Impact

Ravenous Hunter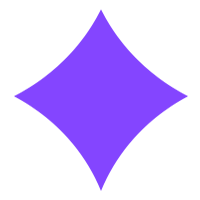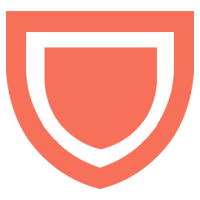 Bonus:
+10% Attack Speed
+9 Adaptive (5.4 AD or 9 AP)
+6 Armor

Spells:
Normal


Flash

Heal
Ability Order
Classic Maxing (recommended after W buffs)


Martial Poise
Kalista Passive Ability

Pierce
Q

Sentinel
W

Rend
E
Threats & Synergies

Threats

Synergies
Extreme
Major
Even
Minor
Tiny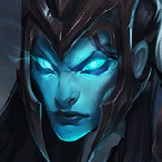 Show All

Extreme Threats
Ideal Synergies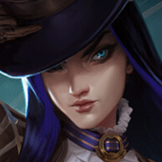 Caitlyn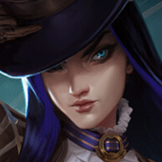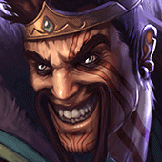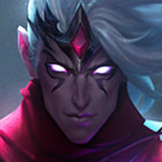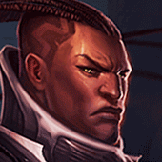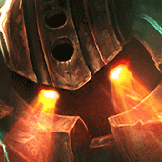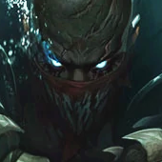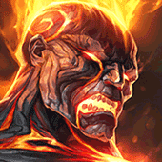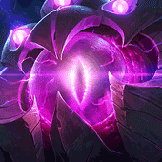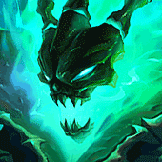 Thresh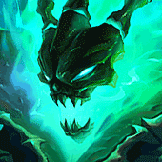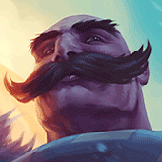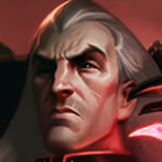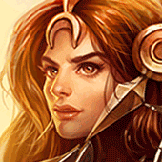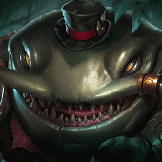 Champion Build Guide
Why should you even play Kalista?
"The oath has been taken".

Kalista always captivated me as a champion, from the first time I opened the champion list of League. I said that I would definitely main her one day, that awesome ghost lady that craves for Vengeance. Then my friends told me that she was the weakest adc in the game and that she was also extremely hard. I put her aside, and then when I tried her once I was intimidated by her skill floor and hard mechanics. My love for the champ and her amazing lore/design though drove me to persist and learn her, regardless of the flame I received from my teammates. Today I can say that it was worth it, though this is mainly subjective.

So is Kalista OP? Definitely not. Is she on the weak side? Well, no, but she will never be as a straightforward meta champion like Jinx, Vayne or Tristana simply because of her skill level and team dependance.

Kalista has an extremely high skill ceiling, probably the highest in the game along with Azir, Irelia, Elise and Riven (Ryze not anymore). So, she is hard to execute but when you learn her, are you gonna be OP? Sadly, no. There are much easier adcs that can offer you similar win rates to a good Kalista with much less efford, and maybe more concistency as well, since you depend less on your support.

So why play her then?
Simply because you love the champion's kit, gameplay and character and because Kalista is one of the most unique champions in league, her gameplay is like no other.

Also, Kalista is a champion made for high level team fighting, so if you love playing the team game Kalista should always be on your sleeves as she excels at team fights and extended trading. She is actually very strong for DUO laning with a friend. If you both take practise with your combos, you can have a lot of success in bot lane.

A final thing that needs to be said is that the Conqueror build I am giving you here is adding unique new traits to the champion that no other ADC has. I can even claim that it makes her one of the strongest adcs in the game, eventhough not a lot of people use it.

This is not a guide for the basics of the champion though, there are other in-depth guides to look for that explain how Kalista works more extensively. This guide focuses on Coqueror Kalista and how it is hidden OP. Keep reading and observe yourself.
Conqueror - The Unknown Kalista OP Rune.

"So shall others feel the bite of steel."

The truth is that Conqueror is not a rune made for adcs, especially after the rune was nerfed to 5 stacks procc. Adcs typically need attack speed, consistent dmg or kitting enhancement. So most adcs traditioanly use

Press the Attack
,

Lethal Tempo
,

Fleet Footwork
,

Hail of Blades
or even

Dark Harvest
. Yet Kalista is different to any other adc, she has short range, constant kitting in her passive, weak crit synergy and most importantly her auto attacks deal only 90% of the dmg she does. Her core dmg punch comes fron her ability to

Rend
, draw back the spears she has already stack inside her targets and excecute them. This means that Kalista benefits from extended trades that have their dmg gathered in the final second that Kalista rends, and she does not offer the consistent dmg other adcs do. This means that the idea behind Kalista's runes is either to stack as many spears as possible or increase the dmg of the

Rend
to maximise the kill potential. This is why Kalista traditionally uses three main runes:
-

Lethal Tempo
-

Hail of Blades
-

Press the Attack
The first two increase Kalista's attack speed, with

Hail of Blades
focusing on early game dominance, a part of the game that Kalista is very opressive while

Lethal Tempo
focuses on late game attack speed, helping Kalista scale a lot more, increasing her power in the state of the game that adcs carry with a lot of consistent dmg.
The third one,

Press the Attack
, which is effectively Conqueror for adcs was my personal favorite because eventhough it gives no attack speed it offers increased dmg that help a lot in early game dominance since a three spear rend does A LOT of dmg and still the rune can be felt late game as well, unlike Hail of Blades.
So ok, why

Conqueror
then? Kalista in an adc, no adc uses the rune effectively. Well, the answer is already obvious. As I already mentioned above, Kalista's dmg is focused on her

Rend
, which means that as Kalista stacks her spears she is also stacking Conq, increasing her dmg and after the 10 stacks also healing for 15% of the dmg dealth which is very good for her, especially considering that Kalista focuses a lot on lifesteal.
From the description of the rune, we can already guess that her early game will struggle more than with her previous choices (maybe except lethat tempo) since conqueror is mid/late game rune and it's difficult for Kalista to reach 10 stacks in the early game with low attack speed (Q is 2 stacks and her auto-attacks are 1 stack) but when she starts scaling the difference becomes big. Her biggest powerspike comes with her 3 items, when

Runaan's Hurricane
and

Guinsoo's Rageblade
stack full conqueror easily since Rageblade gives 1 extra attack and hurricane attacks all enemies in range.
Conqueror opens new paths for Kalista because she does no longer get ''overfilled'' with big amounts of attack speed late game that she can not utilize as effectively as other adcs anyway because of her passive (her passive reduces her attack speed when she uses it) and she gets extra dmg and healing, traits that make her unique playstyle stand out.
Actually if you think of it, it's a bit strange how Coqnueror is not the prefered choice for Kalista nowdays because before the Runes Reforged change, Kalista used the old Fervor of Battle mastery, which is effectively the old version of Conqueror.
Itemization: Traditional Marksman or Bruiser?

"Nothing shall turn us from our path."
So finaly, let's talk about Itemization.
I think that

Berserker's Greaves
are obvious, but it should be noted that
boots are more than movement speed for Kalista
because of her passive,

Martial Poise
, which increases the leaps she does with the added movement speed she gets. Thsi si why I suggest to rush the boots before you complete your first item with Kalista since they are essential for an easier lane and now with Coqnueror, the early attack speed is also pretty much needed.
The basic Kalista first item is

Blade of the Ruined King
and for a good reason. The item has everything Kalista needs and a bit more, dmg, lifesteal, attack speed and an active slow. (fun fact: This item is also connected to Kalista's lore so it's technically tailored for her)
The second must have Kalista Item is

Runaan's Hurricane
, since ti gives kalista more movement speed, attack speed, a welcome crit chance increase but most importantly is allows her to stuck her spears no multiple targets at the same time and also procc conqueror much faster in team fights.
The third must have item is

Guinsoo's Rageblade
. The basic stats alone are ok, but there are items that can offer much more to Kalista. The reason that this Item is very strong on Kalista is it's Guinshoo's rage passive. The passive allows Kalista to trigger a Phantom Hit on-attack that applies on-hit effects to the target unit after a 0.15 second delay every third basic attack. This passive synergises very well with Kalista and even better with Conqueror Kalista, since the extra on-hot attack applies an extra spear AND an extra conqueror stack (yeah, I know it's great).
Kalista's main lifesteal item will be either

Bloodthirster
or

Mercurial Scimitar
, depending on the team comp. Both items offer Kalista the much needed lifesteal she craves for, especially when it's combined with her runes that add to it a lot. Mercurial gives less lifesteal than BT but it should be prefered in situations that the opponent team has a lot of AP dmg or a lot of CC because of the Magic Resist it offers and the QSS active that removes crowd control.
The fifth must have item is
a very intersting one and it's usually
Frozen Mallet
. This is when Kalista turns to the bruiser path. This item has amazing synergy with lifesteal items and runes because it gives Kalista more attack dmg, a lot of health to keep her alive and finaly a slow passive on her autoattacks that make her a nightmare to deal with, especially with all the healling she gets and considering that true dmg is coming.
Other situational Kalista items after the core build are:
In situations where the enemy has a strong burst
I suggest a very interesting pick that is

Death's Dance
, a very strong item that enhances Kalista's bruiser path. She now gets even more life steal, even more attack dmg, a bit of cdr that reduces her cooldowns a bit and also a new strong passive that allows the dmg she receives to become dmg overtime which increases her survivability by even more considering how much she heals at this point. She also heals a bit fron

Rend
and

Pierce
.
Against teams with a lot of assasins or burst
a more traditional

Guardian Angel
is also pairing very well with

Death's Dance
. It still gives some attack dmg but it also gives a wealcome amount of armor and of course the famous active that can help in a lot of hard situations that an adc can die before putting the dmg on the table.
An equivalent of Death's Dance but for heavy AP comps is

Maw of Malmortius
. The item gives Kalista a lot of great stats and it makes her survuve a lot morer against burst and AP. The item pairs amazingly with

Mercurial Scimitar
.
Finally, against team comps with a lot of armor but also a lot of heals (and this is very common in seasons 9+) a final Grevious Wounds item,

Mortal Reminder
is definitely needed, and maybe the

Executioner's Calling
part should be even rushed in some situtations. Some standart examples are Dr. Mundo, Darius, Illaoi and Vladimir but there are also a lot of champions with lifesteal builds so yeah, be careful.
That's all folks, I hope more and more people will realise how OP Conqueror Kalista is and Vengeance will be finally served.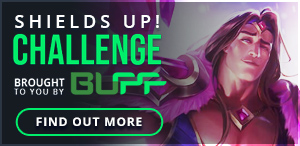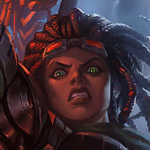 Dreadscythe95
Kalista Guide
[9.23] Conqueror Kalista - The Only True Path to Vengeance