Shaco Build Guide by ALANNNNNNNNNNNNNNNNNNNNNN
Not Updated For Current Season
This guide has not yet been updated for the current season. Please keep this in mind while reading. You can see the most recently updated guides on the browse guides page.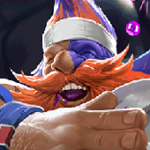 x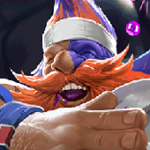 Did this guide help you? If so please give them a vote or leave a comment.
You can even win prizes by doing so!
I liked this Guide

I didn't like this Guide



Commenting is required to vote!

Thank You!
Your votes and comments encourage our guide authors to continue
creating helpful guides for the League of Legends community.

Ranked #8 in
Jungle Role
Ability Sequence

2
8
10
12
13

1
14
15
17
18

3
4
5
7
9

6
11
16

Threats to Shaco with this build
Threat

Show all
Threat
Champion
Notes

9

Lee Sin
honestly I think lee is the strongest counter towards shaco, because hes e and q lets him see through your invisibility . And the fact that lee is also an early game champion, it is really hard for shaco to thrive. ban him as soon as possible.

Introduction
Hello my name is Alan, I am gold player in NA with over 120 wins with Shaco this season so far. I came here to post my guide and to share with you guys how strong Shaco is in Solo q. I started in early-mid season 4 and ended up in silver 2. I was placed unfortunately in bronze 2 after my placements, but the demon jester caught my eye and he carried me all the way to gold 3 .In this guide i will be telling you all the generic things and the little details about shaco. I will be tweaking it often, so don't think its done.

Explaining Crit shaco and ad bruiser shaco
Hello guys, today i will be showing you the difference between crit assassin shaco and AA bruiser shaco.
I will begin with crit shaco. Crit shaco is one of the classic shaco forms every league person has ever met in their lives. If you started playing shaco, you most likely would build a lot of dmg plus crit chance. This is very normal as most players would build it, it is not bad tbh.
here are it's pros:
[*] very strong assassin ( can one shot carries)
[*] massive wave clear and jungle clear
[*] very strong split pusher

here are it's cons:
[*] Very squishy
[*] can easily be CC'd
[*] countered extremely hard with oracle's/pink ward
---
Let's talk about AD Bruiser Shaco.
AD bruiser Shaco is basically Shaco having all the qualities of a top laner and an assassin combined. I prefer this build over the other because it gives you fairly the same damage, if not less than assassin Shaco, but gives you a lot of defensive stats during fights. We have to look into teamfights because those are what usually wins teamfights and thus win the game. Now I know that some of you may think that winning the game doesnt mean winning teamfights alone. This is true, but for the majority of the wins that happen in solo q, it occurs mostly through winning teamfights. If you win teamfights you get an opportunity to take objectives. Why do i mention this teamfighting thing? Because most of the time when I play shaco I always get this from players, "he's not a teamfighter". That is the single line that i hate the most when going with these players. I thought to myself and looked into this AD bruiser shaco. Im not the person who came up with this. In fact it was mostly due to my influence from shaclone, you can find his channel here:
http://www.twitch.tv/shaclone/profile
Bottom line: AD bruiser Shaco lets you teamfight and take out their carry without being worried of getting instantly blown up.

How to jungle as AD Assassin Shaco
Here's how you jungle as Shaco, or at least this is how I do it. I always start on my red buff. I go in front of my red buff and put a box in the bush as soon as possible. This lets you see who is potentially invading your jungle. Make sure your top lane or bot lane wards your blue while you are at your red. I dont invade before minions spawn simply because you really need to get that early buff control. I start placing my boxes in the middle of the red buff camp at around 1:01 and keep placing it until the buff spawns. While the buff spawns, make sure you are hitting it from behind because you want to take advantage of the passive. When you are done with red buff you should:
1. Gank immediately at mid, or
2.Steal their blue and hopefully attempt to get first blood as well.

Usually when I see mid lane is gankable, meaning that they are pushed and our mid laner did descent damage to the other mid laner, i take that opportunity immediately. Because they are still level 1 while you are level 2, meaning that they will most likely have to burn a flash or give up a first blood in the process. If you do this however, you wont get an opportunity to get first blood on their jungler at blue(potentially depending on the champ) because they would already be finished with it. But then again, you place your mid laner at an advantage.

---
The rest of the game is simply jungling and doing normal jungler tasks.
Quick note
Before the dragon buff, I would be able to solo the dragon at level 4 with only two health pots. Since the buff on the dragon, i can only do it at level 5 with 3 health pots. If you see an opportunity to take this dragon, TAKE IT.