Ezreal Build Guide by Felamir Alhasis
Not Updated For Current Season
This guide has not yet been updated for the current season. Please keep this in mind while reading. You can see the most recently updated guides on the browse guides page.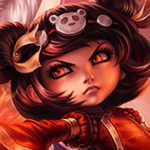 x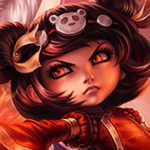 Did this guide help you? If so please give them a vote or leave a comment.
You can even win prizes by doing so!
I liked this Guide

I didn't like this Guide



Commenting is required to vote!

Thank You!
Your votes and comments encourage our guide authors to continue
creating helpful guides for the League of Legends community.
Cheat Sheet


Standar EZ Blue Guide
Ezreal Build

Ranked #3 in
ADC Role
Ability Sequence

1
3
4
8
10

5
13
14
17
18

2
7
9
12
15

6
11
16

Not Updated For Current Season
The masteries shown here are not yet updated for the current season, the guide author needs to set up the new masteries. As such, they will be different than the masteries you see in-game.
Masteries
Threats to Ezreal with this build
Threat



Show all
Threat
Champion
Notes

5

Caitlyn
Cait has a lot of ranged damage, but ey! just like u! hahaha. Just be aware of her traps, and try to escape with E of his (SO RANGED) ult. Thats all.

Who need a map bro?
Ezreal is an extraordinary champ with a basic mechanic game.
His MYSTIC SHOT (Q), is his basical damage abbility, so u just have to spam it. The passive of this abbility is OP, reduce the CD of Q in 1,5 sc if it hits a champ.. so... whatelse do u need? hahaha.
Essence Flux (W) it deals no real damage in ADC position, but the passive helps u a lot with attack speed buff.
Arcane Shift (E) is the important one. Is a ****ing FLASH!!! u can go through walls to escape, or even to dash a enemy escaping! But u have to handle the CD, so as in early game it is too long.. (around 17 sc)

Summing up, EZ is a prodigious ADC, scaling AP too...(Can be used on mid too), that needs a LOT of FARMING SKILLS. I remark this because if u dont know how to sweep the lane getting gold just buy another ADC.

His build has 2 core items. Manamune (MURAMANA) and Ice Gauntlet.
The second one is so necessary with EZ due to the slow and the passive of additional damage on the basic damage.

Blade of the RuinedKing is so situational, because of his poor damage deal (25 attack dmg), but always a good choice for health steal and movement velocity passive.

Thats the normal build on EZ... BUT CHECK MINE...


I think Death's Dance is OP with the IceBorn Gauntlet in the way that if u know how to escape poking Q's.. is so easy to turn a bad situation into a EZ kill :D.

There is a Darius running after u? DONT BE PANIC.. just Q W.. run... Q W ... run.. and when he grabbs u?? E, U ARE SAVED BROOOOOO, and then Q W.. oh Darius WTF u are 200 HP.. OMG... Q.. MURDERED.

Hahahah sorry for this kind of explanation but is so ****ing real.

I have turned around a lot of situations like this.

EZ is as important champ in ur team as a Supp, INDEED, the Slow of Gauntlet can save a escaping mate, or just urself from a bad situation...

Pros / Cons
On PROS i can see:

- A lot of movility ADC
- Very easy to get kills if u are a bit fed.
- Arcane Shift gives u a last chance wherever u are.
- If u master the passives u can deal a lot of real damage.
- VERY FUNNY TO PLAY.
-(NICE SKINS :D)

On CONS i can notice:

- Very hard early due to the cost of the Blue build.
- If u get killed on early very hard to trade on midgame.
- Very skilled champ (all abbilities,except E, are skillshots)
- If getting trapped and waste E, u are definitely death..

Summary
To summ up, i invite u all to try this champ, (INDEED is FREE THIS WEEK) and even skilling him (if u can).

Isnt a hard champ to play when u learn the abbilities and the combos right.
Is so funny to play him, due to his scaling AP or AD abbilities u can go (EVEN) wherever u want..

Is so REMARKABLE that on Mid, and with AP Runes and AP Build, the W can deal up to 500 of damage !!!! AND REMIND IT GIVES U A SPEED ATTACCK PASIVE!!! just and OP CHAMP...

(I have played EZ on TOP against hard tanks, DARIUS, GAREN, ILLAOI... AND ITS ALL ABOUT POKING THEM, AND THEN DASH with E and ez kill)


I hope this alternative build fits ur game mode, or even if not, u try it just for see what happens....

(ITS MY FIRST GUIDE so.. all opinions are grateful.)