This build has been archived and is for historical display only
This build has been archived by the author. They are no longer supporting nor updating this build and it may have become outdated. As such, voting and commenting have been disabled and it no longer appears in regular search results.
We recommend you take a look at this author's other builds.
x
Not Updated For Current Season
This guide has not yet been updated for the current season. Please keep this in mind while reading. You can see the most recently updated guides on the browse guides page
x
Fiddlesticks Build Guide by DamselOfDistress

I See You!! II Fiddlesticks Support Build
x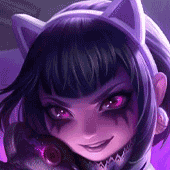 Did this guide help you? If so please give them a vote or leave a comment.
You can even win prizes by doing so!
I liked this Guide

I didn't like this Guide



Commenting is required to vote!

Thank You!
Your votes and comments encourage our guide authors to continue
creating helpful guides for the League of Legends community.
Runes:
Offensive Oompf!
Sorcery
Arcane Comet
Nimbus Cloak
Transcendence
Scorch
Domination
Sudden Impact
Ultimate Hunter
Bonus:
+9 Adaptive (5.4 AD or 9 AP)
+9 Adaptive (5.4 AD or 9 AP)
+6 Armor

Spells:
For Offensive
Flash
Ignite
Items
Offense!!
Supportive!!
Utility!! (Credit: FlupoX)
Ability Order
Classic Order
A Harmless Scarecrow
(PASSIVE)
Fiddlesticks Passive Ability
Reap
(E)
E
Threats & Synergies
Threats
Synergies
Extreme
Major
Even
Minor
Tiny
Show All
Extreme Threats
Ideal Synergies
Leona
Leona is the embodyment of CC. She WILL shut you down. I ban her every single game.
Draven
Draven is very aggresive in lane. Use it to your advantage and get kills early.
Synergies
Draven
Draven is very aggresive in lane. Use it to your advantage and get kills early.
Champion Build Guide
Introduction
Hi! I go by
Snale
in the league community.
My biggest drive in league is
off meta!
I come up with builds myself and collect new ones from my great
community!
Feel free to join me on:
Twitch
;
Discord
;
YouTube
Today, I would like to share with you one of the most fun playstyles imaginable on support!
And that of course being the demon himself, Fiddle.  
What´s new? (As of 11.14)
Movement Speed has been globally nerfed, but this luckily doesn´t impact our item choices too much on offensive builds. Flupo´s utility build suffered a big nerf, but is still playable.
Buffs to AP items helps us reach power spikes faster.
Dead mans plate got nerfed, but is still a very comfortable pick up.
Defense oriented builds as well as more support focused can shine quite well! I recommend building moonstone 1st with sorc shoes for supportive. Defense, sorc shoes along with zhonya if needed into all resists, last item locket.  
Pros x Cons
| | | | | |
| --- | --- | --- | --- | --- |
| | | ▶ Can Solo Carry | | ▶ Struggles With Heavy CC |
| | | | | |
| --- | --- | --- | --- | --- |
| | | ▶ Point&Click CC | | ▶ Tempo Reliant |
| | | | | |
| --- | --- | --- | --- | --- |
| | | ▶ Best Vision Control In The Game | | ▶ Different Support Playstyle |
The Trinket!!
Fiddle´s trinket is
the whole reason he is viable on support!
It has a
faster recharge time
than normal yellow ward AND
lasts longer
.
The only downside is, that it acts
similar to ghost poro
, disappearing when spotted.
It is also a
free sweeper
post-6!! Even if spooked immediately.
Besides being used for vision, your trinket is also an amazing tool to trick enemies, similar to a Neeko clone, except stationary. Being able to direct the trinkets path allows you to create fancy escapes, which I will be showing later on in the guide.
You always want to
buy as many pink wards
early
as possible
, which along with your support items gives you:
4 placable stealth wards, 2 pink wards, 2 trinkets.
You will always have the
highest vision score
in the game.
Secure objectives with it, set up dives, be unseen on roams!
The Playstyles
Fiddle has
multiple possible playstyles
on supp.
I highly reccomend scrolling through possible
item builds above
.
The first one is
damage
oriented, second one
survival
, third one
utility
.
Credit to
FlupoX
for coming up with the third one!
▶ General Game Plan
Early game!
You have a point and click disengage on your Q. Use it to peel your ADC.
Engage with Q if you´re confident. (better use your passive fear and keep Q for 2nd fear mid fight.
Focus Movement Speed and Vision early! (Boots + Control Wards)
Try to snowball as fast as possible.
Always roam to your jungler. (Scuttle Crab, Invades...)
Use your trinket passively pre-6, post-6 aggresively.
Get kills and assists early!
Focus early objectives.
Invade enemy with your jungler.
Mid game!
Go for all-ins with your R.
Roam mid and top often.
Focus jungle objectives.
Set up deep vision around the map.
Itemize against enemy comp.
Always be pro-active, do not just babysit your ADC!
Trading yourself for kills not worth!!
Play for picks. You should be able to 1v1 almost anyone if you surprise them.
Late game!
Try to end the game sooner rather than later!!
Group with your team.
NEVER engage first, unless you are 100% certain you will kill everyone.
Wait for enemy mistakes, play for picks, be 2nd engage and disengage.
Do not get caught!
More vision control.
Play for Baron and Elder.
Your siege is bad, stay behind your allies and peel with Q.
▶ Aggro Damage Build
Core
items include
Rocketbelt/Zhonya/Sorc Shoes
.
Play very
aggresively
, use your
E poke
in lane a lot.
This playstyle can easily
solo carry
games, unless VERY behind in lane.
If you see your teammates popping off,
consider Mandate
.
Later on, play
similar to jungle Fiddle
, but with more wards.
▶ Survival Build
Use this
for very bad matchups
, such as
Leona, Pantheon or Thresh
.
You miss out on some damage, but you are still a force to be reckoned with, especially with AP items.
Aftershock
helps you survive longer in teamfights.
As long as you don´t die, you are doing well.
▶ Utility Build
By FlupoX
Hey! I've been experimenting with the pick and I've found a different playstyle and build path that is working wonders for me.
For runes I go
Resolve
tree,
Aftershock
as keystone, and I'm also building
Shurelya as my Mythic, then going for Zhonyas and Cosmic.
This is working incredibly well for me because the issues I usually encounter when playing as fiddle get fixed with this strategy:
I can't go all in in lane because I die too quickly. Fixed by aftershock
I can't run away from danger against Assassins lategame, so I get demolished. Fixed by shurelya
I can't stick to enemies when landing a good R. Fixed by shurelya
I can't reach teamfights in time to land my ultimate. Fixed by shurelya once again
If I'm not fed, I die after landing R. Fixed by Zhonyas
▶ Caster Build
Utilizes the slow from
Glacial Augment
along with
Moonstone
/ Mandate / Shurelya.
You´re very
squishy
, so play similar to any other caster.
Stay back
, poke with E,
peel
assassins off your carries with Q.
Use your R defensively
to once again protect your teammates.  
Conclusion
Thank you so much for reading!
I really hope you will have fun messing around with this playstyle.
If you have any
suggestions
, please leave them in the
discussion section
.
One more
thanks to FlupoX
for sharing their build path!
It´s a lot of fun to play and I urge you all to give it a shot.
Feel free to join other
off meta
enjoyers on my
Discord
!
Alternatively
follow
my
Twitch
or
YouTube
-