K'Sante Build Guide by NegativePhoenix
K'Sante, Pride Of Nazumahs Desert [12.22] [Tank & Bruiser]
x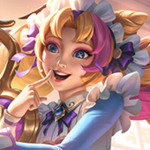 Did this guide help you? If so please give them a vote or leave a comment.
You can even win prizes by doing so!
I liked this Guide

I didn't like this Guide



Commenting is required to vote!

Thank You!
Your votes and comments encourage our guide authors to continue
creating helpful guides for the League of Legends community.
Runes:
Tanky Buildup
Resolve
Grasp of the Undying
Shield Bash
Conditioning
Overgrowth
Precision
Triumph
Legend: Tenacity
Bonus:
+9 Adaptive (5.4 AD or 9 AP)
+6 Armor
+8 Magic Resist

Spells:
Toplaner Standard
Flash
Teleport
Ability Order
Best For Tank & Bruiser
Dauntless Instinct
(PASSIVE)
K'Sante Passive Ability
Threats & Synergies
Threats
Synergies
Extreme
Major
Even
Minor
Tiny
Show All
Extreme Threats
Ideal Synergies
Akshan
Sadly, you have no real way to catch him. His range keeps him out of your Q and Q3 range unless he slips up and gets too close but even then unless you're fast enough to stop it, he will E away. Most of the time if you catch him out with ult he'll just E/Flash away and waste your ult. I'd at least save your W if you're being ulted in an open area to heavily reduce the execution chance, and try to body block him if he Es towards you in a bad spot
Synergies
Champion Build Guide
How Patch 12.22 Affects K'Sante
12.22 has introduced a ton of new changes including to the ping system, items and so much more. There's alot to introduce truthfully, so here's a quick summary on what can be said:

-Jak'Sho: An item that increases your Armor/MR by 2 for 8 seconds up to a total of 16, then adding 10% more when fully stacked and deals 3% max health damage. This item is going to literally give you more up-front tank power, while also providing your ult with stronger, more up-front power that is insanely going to change how hard K'Sante scales once it's built and fully stacked up

-Radiant Virtue: You gain 10% more max health after ulting and grant non-ult ability haste to your teammates. While it's useful maybe as support K'Sante, as toplane tank it's not exactly that great as an item and not recommended

-Heartsteel: Combining its passive to deal 125 +6% of your max health and granting 10% of the damage as your max health, and your own passive, this can cause some serious damage if you let it build up. It may not be too useful in your ult form seeing as how half your max health is taken, but it isn't a bad choice if you wanna go more omnivamp focused.

-Iceborne Gauntlet: Easily on K'Sante a great item. After any ability is used, your next auto attack is enhanced with 100% bonus physical AD and creates a slow field damaging by 15% +.004% bonus health, having a 100% stronger slow effect on the enemy hit AND reducing their damage to you briefly. You're gonna be using Q alot anyways, so this item will greatly be used on K'Sante as a secondary if you don't want to build Jak'Sho

-Spear Of Shojin: More helpful towards your ult form but still useful. Considering how K'Santes ult takes half his max health which considers it as missing health, you already get most of the passive movement speed, and the bonus haste/AD may not be too effective unless you're going bruiser but it is a good option for helping stay close to an enemy as needed.
K'Sante is the newest Tank [and for some bruiser] champion into the game of League and yet I've actually heavily become in love with the champion and his kit. He feels good overall and the least broken champ released by riot in a good while.

This will go over K'Santes strengths and weaknesses and exactly how he can be an impactful part of the game
Pros:
-Great Tank/Bruiser for the late game
-Great at 1v1s in his ult form
-Good against certain tanks due to his passive
-Versatile when needed to start a 1v1 and be a teams tank frontline

Cons:
-Weaker Early Game
-Can Easily Fall Off if not careful
-High Skill Ceiling
-Ult requires timing knowledge
Your Job as K'Sante can vary overall on how you decide to play him in the game and what you need to do but from experience so far he can work well as:
Backline Protector
Splitpushing Bruiser
1v1 God
Supportive Peel
Backline Protection
There are times you'll run into comps where someone's trying to rush the backline over all else. K'Santes kit actually does well thanks to his E and W to shield your teammate enough to give them time to escape or make room while you're fighting the enemy, even to go as far as ulting them to 1v1 you instead or separate them from their team into a bad position that makes it hard for them to escape without sacrificing a spell or dying.
Splitpushing Bruiser
Building K'Sante as a bruiser is not a bad choice if you heavily need damage, in fact he's one hell of a good bruiser especially when you build hullbreaker on top of his AD damage he's got going on in his kit. If you're in desparate need of someone who can handle themselves in a 2v1 while also taking towers K'Sante isn't a terrible choice since he can split teammates apart and possibly get a kill before having to leave.
Crowd Control Absorber
Since his W makes him unstoppable, alot of CC the enemy has can easily be pretty negated and the damage eaten thanks to his Ws damage reduction. Time it right alot of the enemy CC Could easily end up going to waste on you and they have nothing to show for it except new cooldowns.
More will get added to the guide as time goes on, but K'Sante is one hell of a champion that isn't too broken, can fit into a good team comp and overall is just ready for a fight rather it's going to be a team fight or a 1v1.
If you want a high skill ceiling champion who requires timing and knowledge on when to do certain activities and actions I'd definitely recommend K'Sante. He does scale more towards the late game, but given time you'll see just how strong Nazumas Pride is.