Nautilus Build Guide by Forty_Seven

[S13] Nauty Jungle - A Low ELO guide to ganking from the depths ( Nautilus Jungle )
x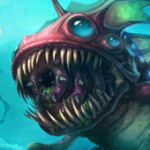 Did this guide help you? If so please give them a vote or leave a comment.
You can even win prizes by doing so!
I liked this Guide

I didn't like this Guide



Commenting is required to vote!

Thank You!
Your votes and comments encourage our guide authors to continue
creating helpful guides for the League of Legends community.
Runes:
Standard
Resolve
Aftershock
Shield Bash
Conditioning
Revitalize
Domination
Cheap Shot
Relentless Hunter
Bonus:
+8 ability haste
+6 Armor
+15-140 HP (lvls 1-18)

Spells:
Flash
Smite
Ability Order
Staggering Blow
(PASSIVE)
Nautilus Passive Ability
Threats & Synergies
Threats
Synergies
Extreme
Major
Even
Minor
Tiny
Show All
Extreme Threats
Ideal Synergies
Master Yi
My Ban choice, True damage to cut you down, un-slowable. difficult to deal with.
Yasuo
Knock up on ult and Hook enable easy Yasuo ganks
Synergies
Yasuo
Knock up on ult and Hook enable easy Yasuo ganks
Champion Build Guide
Drafting Tips + Rune Swaps
Good news, Nautilus isn't often banned, much more annoying Support heros like Leona/Pyke/Blitz tend to take the hits. Very little risk of getting counter picked as everyone will think you are going support.
Keep an eye on the enemy picks and adjust your runes as needed. The biggest being if there is a lot of CC, you will want to switch to Tenacity Runes (on the rune page of this guide). If you can't move or AA targets or disengage, you will not be very effective.
Also keep an eye on if you might need to get MR fast if they are AP heavy, typically you don't build much early on so you may need to get some components earlier than finishing Thornmail.
Aftershock is a must, no other rune is really close.
Shield Bash is huge.
Conditioning can be swapped for Bone Plating
Revitalize can swap for any of the three, all are good, Revitalize synergizes with W and Virtue.
Cheap shot has been consistent in putting out large damage, more so then the zombie wards or eyeball collector
Relentless hunter lets you just walk into lane and gank without an ability, could be swapped for ult hunter ( but the CD is already pretty low.) , or bonus gold on takedowns depending on preference.
Most games I do the following order Bami's -> Tier 2 Boots - > Aegis of the Legion -> Finish Radiant -> Finish Sunfire -> Bramble Vest -> Finish Thornmail. Then the rest of suggested items.
You don't need to spell out JG pathing since it's built in now! Farm buff and two camps then look at the map for gank opportunities, your level 3 is very strong, go get a kill. If there isn't anything available, don't go Q on level 3, put another point in E and farm the other half, get Q on 4, Gank FOR SURE after farming all the camps, just the pressure will help.
Just walk into lane, hold all your abilities and see if you can just AA and root the enemy. If so, great, they are dead. W -> Empowered Auto root -> E-> Slow -> Auto -> Q.
Typically, They will be forced to retreat out of the minion wave they are using for cover, then engage with your Q, W -> Empowered Auto for the root, E for a slow and damage and let your laner get the finish.
Things are going very badly, just go full support, pick up Evenshroud/Knights Vow/Zeke's and babysit your carry, you can be 10 levels down and still be very useful with all the CC, allow yourself to get carried.
Sunfire - This seems to be a must for Nautilus, provides your main source of damage throughout the game. You are sticky and stack it easily.
Thornmail - Another item built for Nautilus, you have immobilizes all over this kit so getting 40% reduction is as easy as AAing. It's critical to have this against any healing character as you do DOT not bursting damage, so they can heal through it. This item, much like Sunfire, is an almost every game, in every situation item.
Radiant Virtue - Took me a while to find the value here, but this item is great on Naut, CD is close to your ult cooldown, very strong in teamfights, gives bonus HP and good stats. Go-to good in all situations Mythic.
Heartsteel - It's great, but it's so painful to build to this that I stopped doing it, you will get behind, but if you get fed early, go for it.
Jak'Sho, The Protean - Tried this a bunch, seems like it would be good, but it's underwhelming, resistances are already high enough with aftershock lategame, one time 3% damage and heal for each enemy hit is worse than Radiant Virtue, why not heal your entire team and give everyone reduced cooldowns, you're not the damage dealer, enable the team.
Evenshroud - This item was built for Nautilus, you will proc it's passive constantly, but it's also underwhelming in the lategame, useful as a cheap powerspike if you are falling behind and can't hit the bigger mythics.
Iceborn Gauntlet - This can be built when you don't need a ton of MR, and you want that additional tenacity and slow resist this item provides. Much like heartsteel this can be punishing to build if they are AP heavy (but less so). You don't really need the passive of this item either even though it synergizes well, if you are in melee champs aren't getting away.
Demonic Embrace - My go-to last item, you can apply the burn to everything with your E and helps melt big tank targets. HP+AP are the stats you want and this has them. I've tried building this earlier but it's a struggle. Other Tank items also can be filled in instead.
Force of Nature - Go-to MR item, MS is great, 25% magic reduction amazing, HP and tons of MR wonderful, what's not to like.
Abyssal Mask - Has Mana if that's proving to be an issue, passive that reduces MR is also nice, the healing passive is fairly useless, not a bad item to build, but tends to be worse than Force of Nature.
Spirit Visage - Good MR item as well, Shield bonus and healing will synergize with you if you go Virtue. If you want bigger heals and shields in fights this is your item, I prefer to have that Move Speed though.