Kindred Build Guide by SnShana
Not Updated For Current Season
This guide has not yet been updated for the current season. Please keep this in mind while reading. You can see the most recently updated guides on the browse guides page.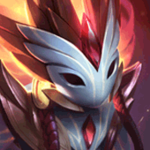 x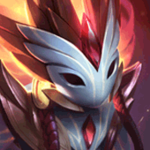 Did this guide help you? If so please give them a vote or leave a comment.
You can even win prizes by doing so!
I liked this Guide

I didn't like this Guide



Commenting is required to vote!

Thank You!
Your votes and comments encourage our guide authors to continue
creating helpful guides for the League of Legends community.
Cheat Sheet
Percentage Damage Jungle Kindr
Kindred Build
Ability Sequence

1
8
10
12
13

2
14
15
17
18

3
4
5
7
9

6
11
16

Not Updated For Current Season
The masteries shown here are not yet updated for the current season, the guide author needs to set up the new masteries. As such, they will be different than the masteries you see in-game.
Masteries

Introduction
Do you like Lambs?, Do you like Wolves? Do you like Death, Do you like Kiting?, Do you like accidentally saving the enemy team?

So Kindred is basically the complete and utter manifestation of death(If you can play her well). Kindred is a jungler, a ranged jungler, she's not a tanky range jungler though. She's a squishy range jungler thats all about kiting camps.

She's not very powerful < level 3. However, once she's level 3 she can gank with decent results.

Kindred's Skills
Kindred's Passive is: Mark of the Kindred
Her passive marks an enemy champion(Lamb) or camp(Wolf). When marked entity is killed/assisted in their death, Kindred gets a Mark of the Kindred.
This effect is permanent and caps at 75. Stacks give bonus on-hit physical damage. Each stack granting Kindred with 1.25% of target's current hp (Bonus 75x1.25%hp = ~93.75hp MAX)
Lamb - Enemy Champion: Offered with a range of champion on the enemy team to be marked. When marked enemy champion will know they're marked after a short delay. Once Marked there is a 8 seconds delay before the mark is acquirable by Kindred. If the target has not died upon 90 seconds of acquiring the Mark of the Kindred, Kindred can mark another champion.
Wolf - Enemy Monsters: Starting at 2:30 Wolf will periodically mark a monster camp, this can be in the enemies jungle or rift scuttle. Acquiring 6+ Stacks (both from champions and monster camps) Wolf will exclusively mark Rift Herald, Dragon and Baron Nashor. The mark is removed upon the monster camp's death, even if Kindred is not involved.
---
Kindred's (Q) is : Dance of Arrows
Mana Cost: 35, Cooldown: 9 seconds
Active
:
Lamb
dashes in the target direction and fires up to 3 homing arrows on arrival upon the 3 nearest targets, dealing 60 / 90 / 120 / 150 / 180
(+ 20% AD)
each.
Lamb's
current attack target at any proximity will be prioritized by one of the arrows.
Casting
Wolf's Frenzy
or dashing while inside of
Wolf's territory
will reduce the cooldown of
Dance of Arrows
(Reduced Cooldown: 4 / 3.5 / 3 / 2.5 / 2)
---
Kindred's (W) is : Wolf's Frenzy
Range: 800, Mana Cost: 40, Cooldown: (18 / 17 / 16 / 15 / 14)
Passive
:
Lamb
builds stacks of
Hunter's Vigor
as she moves around and attacks, up to 100. Once fully stacked, her next basic attack heals her for 34 (+4 every level consecutively)
Active
:
Wolf
claims a small area as his territory for the next 8.5 seconds, seperating from
Lamb
.
Wolf
attacks targets within the area autonomously, prioritizing
Lamb's
attack target.
Wolf's
basic attacks scales with 50% of Kindred's bonus attack speed and deal physical damage, equal to a base amount (+40% of
Mark of the Kindred
damage), with a bonus 50% damage against Monsters. Physical Damage 25 / 30 / 35 / 40 / 45
(+ 40% AD)
On activation, the territory is centered about Lamb and her current attack target, or the nearest unit, and Wolf's Frenzy ends immediately if she leaves the area.
---
Kindred's (E) is : Mounting Dread
Range: 500, Cost: 70, Cooldown: (16 / 15 / 14 / 13 / 12)
Active
:
Lamb
cripples the target unit, slowing them by 70% for 1 second
If
Lamb
manages to attack the target twice in the next 4 seconds of each other, her third attack in the next 4 seconds after instead directs
Wolf
to pounce on them, dealing bonus physical damage 60 / 90 / 120 / 150 / 180
(+ 20% AD)
(+ 5% of target's maximum health)
, capped at 300 against monsters.
---
Kindred's (R) is : Lamb's Respite
Range: 500, Cost: 100, Cooldown: 160 / 130 / 100
ACTIVE
:
Lamb
blesses the ground under herself for 4 seconds. While inside the area, all units (including champions, minions and monsters; both
allied
and
enemy
) cannot be reduced below 10% of their
maximum health
. Units in the area who reach the threshold cannot be healed while within for the remaining duration.
All units within the zone are healed 200 / 250 / 300 immediately after the blessing ends.
This Skill is also infamously known as the skill that saves the enemy team and screws you over.