Fiddlesticks Build Guide by poopyOCE

Season 12 - Predator Fiddlesticks
x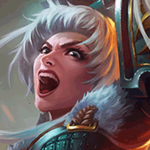 Did this guide help you? If so please give them a vote or leave a comment.
You can even win prizes by doing so!
I liked this Guide

I didn't like this Guide



Commenting is required to vote!

Thank You!
Your votes and comments encourage our guide authors to continue
creating helpful guides for the League of Legends community.
Runes:
Predator
Domination
Predator
Cheap Shot
Zombie Ward
Ultimate Hunter
Inspiration
Future's Market
Cosmic Insight
Bonus:
+9 Adaptive (5.4 AD or 9 AP)
+9 Adaptive (5.4 AD or 9 AP)
+6 Armor

Spells:
Only
Chilling Smite
Flash
Recommended Items
Threats & Synergies
Threats
Synergies
Extreme
Major
Even
Minor
Tiny
Show All
Extreme Threats
Ideal Synergies
Evelynn
Good 1v1 for her, can burst you so be careful, camouflage allows her to scout for you, disabling you for team fights and ganks. Very annoying, good ban.
Diana
Diana is one of the best Midlanders to pair with Fiddlesticks. Her ult sucks their team in allowing you to follow up with an easy 5 man fear (with R). This combo will almost win you any teamfight
Synergies
Diana
Diana is one of the best Midlanders to pair with Fiddlesticks. Her ult sucks their team in allowing you to follow up with an easy 5 man fear (with R). This combo will almost win you any teamfight
Champion Build Guide
Good day fellow reader!

Hello! I am a Fiddlesticks main playing on OCE and my Rank is a remarkable Bronze 1 (I know amazing!). I like to play really random champs that have no connection between each other but Fiddlesticks has stuck with me the most.

Out of all junglers to main, I chose Fiddlesticks because of his rework mainly, due to his updated visuals which I find look insane and in-game experience. He also is very well designed with as many flaws as strengths, but with the right playstyle and build and runes, we can counteract most of the weaknesses.

I also like how he plays Early to Mid game, as how ganking with Fiddlesticks early requires lots of Macro and his Ultimate has so much impact and presence, and rightly, as Crowstorm has some of the highest damage output in the game.
I am obviously not the best and no way a pro. But I am confident I can give a start to anyone who wants to pick up

Fiddlesticks
.
| | |
| --- | --- |
| | FLASH: Must take, it is used both defensively and offensively. A defensive example is like escaping a 1v1 by flashing over walls and flashing away, an offensive use include flashing during ult to chase and reside on top of people. |

| | |
| --- | --- |
| | SMITE: Must take for any jungler, I'm pretty sure i don't need to explain this, but it provides sustain in the jungle and helps with clear speed. It also evolves with items into either Chilling smite (we are taking this) or Challenging smite (not that good on fiddle) to provide combat bonuses. |
RUNES
| | | | |
| --- | --- | --- | --- |
| | | | Predator is the best option for Fiddlesticks because the synergy with his immobility and his inability to chase. The increased move speed chasing a target goes so well when ganking early as a gap closer. In addition to this, the bonus damage is really helpful for finishing which otherwise you would have not gotten the kill. Other options include Dark Harvest for better late game and Electrocute for more burst. |
| | | | |
| --- | --- | --- | --- |
| | | | Zombie Ward wins out here as you get so much value from Fiddlesticks passive wards that are lower on cooldown, and act as an oracle lense past lvl 6, so stacking the adaptive bonus is easier than getting unique takedowns from Eyeball Collection at higher ranks. If you are finding more success in your games, Eyeball Collection is pretty much the same or better, as you are getting more takedowns. |
| | | | |
| --- | --- | --- | --- |
| | | | Fiddlesticks is a Mage jungler, so Diamond adaptive force is best here. But for the third option, Shield armour is my go to as many junglers are AD, but against AP junglers like Evelynn, take Circle MR. |
✦

Inspiration
Fiddlesticks best secondary rune tree is definantly Inspiration as many of the runes circumvent many of Fiddlesticks early and mid-game weaknesses. This is way better than the smaller (in comparison overall) buffs you get from the Sorcery tree which don't really benefit Fiddlesticks much.

✦

Future's Market
Future's Market is a very important rune here as this allows Fiddlesticks to get tier 2 Boots right after his first full clear, around 3-4 min into a game. This sets Fiddlesticks up for the early to mid-game as the Boots with Predator allow Fiddlesticks to set up ganks much easier without his Crowstorm, giving him the needed early lead. It also helps benefit Fiddlesticks traverse the map, as he is generally very immobile.

✦

Cosmic Insight
Cosmic Insight is ABSOLUTELY VITAL to Fiddlesticks gameplan, as it allows for his item CD and summoner spells to be available more constantly. The CDR from Cosmic Insight help allow Zhonya's Hourglass to be up more often allowing for the needed safety and overall better gameplay. The added bonus of summoner spell cooldown is really nice as you will have Flash and Smite up much more often.
MENTAL AND TEAM COMP
Wall of text but yeah.

When it comes to any pvp game, CSGO, League of Legends, Apex Legends, etc. Mental is an important criterion any player needs to do well. Especially in this game, people can be toxic, so having the right mental is going to help the most. This not only applies to Fiddlesticks but to the game in general.
+

Less Tilt = Less inting


+

Team morale = Better atmosphere, sometimes less toxic


+

Better gameplay and player experience


+

Better preformance


+

Better mood


+

Tolerence to Toxicity and tilt


So how do we get good Mental?

Getting good mental is difficult, to be honest. It involves accepting if something happens, regardless if it is in or out of your control. It also involves understanding this is a game, and understanding if you are being a bit too mad at someone calling you a brain dead clown fiesta. A good first step can be taking a deep breath or take a nice long drink of some liquid and calm the f*** down, its a game. Because its a game, get back to it. Next this is to straight-up turn off /all chat and muting your teammates.

-

Easily tilted = Inting


-

Toxic, leads to throw


-

Bad moral, causes teamwork to be thrown out the window


-

Straight up not fun


-

Bad mood


-

Loose more


What are some ways to deal with toxicity?

As I mentioned in how to get good Mental, a good way to deal with toxicity is just to mute your teammates and disable /all chat as /all chat is really just for talking s*** about the other team. Otherwise, just report them.
TEAM COMP
Honestly,

Fiddlesticks
kinda goes well in almost any team comp, as he is very versatile and provides a kit full of CC, which any comp likes, and an a massive disruptive ult that does massive damage.
The only exception to this is if your team already has an

Diamond
AP heavy comp, then I advise switching to an

Axe
AD champ, because it would become too easy to build against.
PROS AND CONS
+

Stupid high DPS w/ Crowstorm


+

Lots of CC


+

Some of the fastest and healthy clears in the game


+

Has both ward and oracle lens that can act as a dummy


+

Extermely impactful and disruptive teamfight potential


+

Defined Powerspikes


+

Amazing visual and feel

Fiddlesticks just feels good to play once you get him down. He is very rewarding and rewards you for playing jungle well, he also teaches you map awareness and matchups, and forces you to pick your fights and not brain dead running into any fight. He also has such a large map presence that many players play safe just by you existing. His teamfight potential is huge as his Crowstorm provides so much disruption and damage that can turn the tide of the fight. His fast clears and passive also allow him to learn how to clear wards and patrol the jungle.

-

Vunerable if locked down/flanked


-

Can be warded out


-

Weak early game


-

Bad 1v1 and general matchups


-

Immobile


-

Easy to be bullied


-

Low DPS (without Crowstorm)

Fiddlesticks abundance of bad matchups is annoying but it is to balance out his teamfight potential and map presence. To deal with his high damage output from Bountiful Harvest and Crowstorm, riot balanced Fiddlesticks by his immobility and ease to lockdown. This forces the player to be smart with positioning which is key to climbing and helps develop gamesense and Macro. Also to balance out his strong late-game, he has a weak early game (before level 6) and can be easily bullied, but taking Predator allows to alleviate the weak early game.
FIDDLESTICKS AND ABILITIES
Ability Order
p
p
p
p
*NOTE - I like to take a second point in Bountiful Harvest as it provides more damage and lower cooldown early on for a better and safer clear over a point in Terrify, as you won't be using its active often early on as you will not be having many confrontations at below lvl 4.
p
p
p

Ability Description
|

Passive

|

A Harmless Scarecrow

|

Range: 900

|

Cooldown: 90

|

Cost: N/A

|


INNATE - SCARECROW EFFIGY: Fiddlesticks begins the game with an exclusive Scarecrow Effigy, which permanently occupies the trinket slot. Fiddlesticks can pretend to be an Effigy by standing still and not acting nor being acted upon for 2 seconds, during which it adjusts its body into a scarecrow and extends its arm out to expose its lantern.

INNATE - A HARMLESS SCARECROW: From level 6 onward, placing an Effigy also summons a demonic eyeball at the location that grants Oracle Lens obscured vision of enemy units that are not visible in the area for 6 seconds while also revealing and disabling enemy wards and stealthed traps.
|

Q

|

Terrify

|

Range: 575

|

Cooldown: 15 / 14.5 / 14 / 13.5 / 13

|

Cost: 65

|


PASSIVE: While Fiddlesticks has been out of combat for at least 2.5 seconds and is not visible to the enemy team, or is pretending to be an Scarecrow Effigy, Fiddlesticks' next damaging ability causes all targets struck to flee for a duration.

Targets feared by Fiddlesticks are placed on a cooldown equal to Terrify's cooldown, during which they cannot be feared by it again.

FEAR DURATION:
1 / 1.25 / 1.5 / 1.75 / 2

ACTIVE: Fiddlesticks screeches at the target enemy, dealing magic damage and causing them to flee for a duration. This has a minimum damage threshold and is capped at 400 against monsters. Against targets with a cooldown, Terrify instead will have its damage and minimum threshold doubled. Minions are always feared if Fiddlesticks is not attacking them and there is no enemy champion in its view. Feared enemies are slowed by 90%.
|

W

|

Bountiful Harvest

|

Range: 650

|

Cooldown: 10 / 9.5 / 9 / 8.5 / 8

|

Cost: 60 / 65 / 70 / 75 / 80

|


ACTIVE: Fiddlesticks forms a tether between itself and each nearby enemy over the cast time, then channels for up to 2 seconds, harvesting the souls of tethered targets, revealing itself in the process.

While Fiddlesticks is channelling, tethered enemies are revealed and dealt magic damage every 0.25 seconds, with the last tick dealing additional magic damage. Total damage is reduced to 50% against minions.

Fiddlesticks heals itself for a percentage of damage dealt, reduced to 15% against minions. Bountiful Harvest ends if all targets have died or broken their tethers. If the channel was not interrupted, 60% of the remaining cooldown is refunded. A nearby enemy is required to cast this ability. Fiddlesticks does not need sight of a target to tether itself to them.
|

E

|

Reap

|

Range: 850

|

Cooldown: 10 / 9 / 8 / 7 / 6

|

Cost: 40 / 45 / 50 / 55 / 60

|


ACTIVE: Fiddlesticks slashes the target location with its scythe, dealing magic damage to enemies within the area and slowing them for 1.25 seconds. Enemies hit in the centre of the area are also silenced for 1.25 seconds.
|

R

|

Crowstorn

|

Range: 800

|

Cooldown: 140 / 110 / 80

|

Cost: 100

|


ACTIVE: Fiddlesticks channels for 1.5 seconds, then Flash blinks to the target location upon completion with a murder of crows flying wildly around it for 5 seconds, dealing magic damage every 0.25 seconds to nearby enemies.
TIPS AND TRICKS

TIP 1. Clearing bushes
One of Bountiful Harvest lesser unknown feature is that Fiddlesticks does not require vision of any target to begin the channel. So using this feature, instead of face-checking all bushes like a dumb id*ot, you can watch Bountiful Harvest flash up if someone is in range.

In addition to this, this is VITAL for Fiddlesticks early clear strat, as he can channel Bountiful Harvest over walls to attack jungle camps.

*NOTE Yes, you can see invisible/camoflagued champs like Shaco and Teemo with this strat.
TIP 2. Teamfights
Fiddlesticks key gameplan during team-fights is much different from different champs, as in he isn't the one to engage, but he is scouting for the best spot and opportunity to get the most out of his Crowstorm. Always wait for your team to engage before popping Crowstorm and try to get as many people in the initial cast to Terrify fear the most people. If you can't directly get anyone, flashing after Crowstorm channel is also a very good strat.

In addition, always channel Predator before your Crowstorm for the best damage output.
TIP 3. Double fear
Since people cannot get Terrify feared twice in a short time, use Terrify active after popping your Crowstorm to get extra damage on squishies to delete them from the game.
TIP 4. Zhonya Crowstorm
A common thing to occur when you Crowstorm on an entire team, is you will get focused due to your immense damage output from Crowstorm, so a common way to circumvent this problem on Fiddlesticks is to Zhonya's Hourglass after channeling your Crowstorm and the initial AOE Terrify fear, to mitigate damage taken and to extend your damage output.
TIP 5. Reap checking
In addition to using Bountiful Harvest to check bushes, you can also use Reap to check for enemies in bushes or in fog of war. This is because in-game, Reap plays an animation in the hit-area if you tag anyone by the ability, and due to Reap's high range and low mana cost, this can be used more frequently, and safer later into a game.
CORE ITEMS
| | |
| --- | --- |
| Hextech Rocketbelt provides almost everything Fiddlesticks really needs in 1 item. Movement, magic pen. and a bit of tankiness. The synergy with Crowstorm also outshines many other options in most circumstances because it grants the ability to chase and the burst potential Fiddlesticks is known for. | On paper, Night Harvester is a really nice item for Fiddlesticks due to it providing the needed CDR for Crowstorm and move speed from its passive, but, in-game, these bonuses don't really stack up to Hextech Rocketbelt as it does not provide the on-demand movement and the lack of magic pen. really hurts the late game. |
| | |
| --- | --- |
| In addition to what I said above, compared to Liandry's Anguish it is mainly what team-comp we are dealing with. If the opposing team is more mobile and squishy, Hextech Rocketbelt is the better option due to higher burst and chase potential. But against tanky and fat opponents that are less mobile, Liandry's Anguish is the better option due to its max health damage passive. | Unfortunantly, the thing that brings down Liandry's Anguish the most, is the fact that it does not provide any health to increase Fiddlesticks survivability. The CDR provided is really nice but otherwise it doesn't pose much of a substantial power-spike early on that Fiddlesticks needs. But, in contrast, the extra mana provided is really useful early game but since Fiddlesticks is a jungler, the access to blue buff does reduce the need for mana. |
COMBOS
Surprisingly, ability order on Fiddlesticks is pretty important, for many reasons.

The first is probably that doing anything but Smite while channeling Bountiful Harvest cancels its channel, leaving it on full cooldown. (Interpolating from this, we should always aim to have a full channel of Bountiful Harvest to always get a shorter cooldown).

The second is that without proper ability order and timing, we miss out of vital seconds of CC or full channels of both Bountiful Harvest and Crowstorm, leading to less damage output which can lead to someone surviving.

So lets get into some combos!
WHEN YOU DON'T HAVE CROWSTORM

When you either are ganking without Crowstorm or below level 6, the most optimal string is:

1. Predator (if after first back) -> 2. Terrify -> 3. Reap -> 4. Bountiful Harvest

But what if you do have

Crowstorm???


WHEN YOU DO HAVE CROWSTORM

This is probably the most common scenario, and a must know. Basically the most optimal combo:

1. Predator -> 2. Crowstorm -> 3. Terrify -> 4. Reap -> 5. Walk with them

These are really the only combos there are.

Fiddlestick's main strength is team fighting.
Stated before, his Crowstorm provides such disruption due to Terrify's passive. This and his large array of Crowd Control gives his team a large edge in fights. His high sustain from Bountiful Harvest also allows for easier objectives and overall safer gameplay.

Your main goal when team fighting isn't to initiate (EXCEPT IN SPECIAL CONDITIONS, we will talk about this later), but you should be scouting around for the best position to execute a Crowstorm from fog of war.
poopyOCE
Fiddlesticks Guide
Season 12 - Predator Fiddlesticks