Not Updated For Current Season
This guide has not yet been updated for the current season. Please keep this in mind while reading. You can see the most recently updated guides on the browse guides page
x
Soraka Build Guide by OGCirce

Soraka's Adventures in Babysitting
x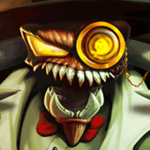 Did this guide help you? If so please give them a vote or leave a comment.
You can even win prizes by doing so!
I liked this Guide

I didn't like this Guide



Commenting is required to vote!

Thank You!
Your votes and comments encourage our guide authors to continue
creating helpful guides for the League of Legends community.
Runes:
Them Stones Look Good
Sorcery
Summon Aery
Nullifying Orb
Celerity
Waterwalking
Resolve
Revitalize
Conditioning
Bonus:
+8 ability haste
+6 Armor
+6 Armor

Spells:
Those Two Things You Pick
Barrier
Flash
Ability Order
What You Think
Salvation
(PASSIVE)
Soraka Passive Ability
Wish
(R)
R
Champion Build Guide
So, You Got a Job, Congrats Gurl.
You been hired to support 4 lovely little babies. They can dress themselves, but are very picky. Before we get into what you can do, let's talk about your new best friends.

Top and Jungle, sweeties really -- they can get fussy sometimes, so be ready. They also like to play in the woods a lot. We'll give you lots of reloadable flashlights to keep an eye on em though.

Mid usually stays in its room and reads, but go check in on em now and then. If they look a little down, come in and just give em a few W pats on the back, chase away any bullies, you know. Try to help. Some days are better than others, so if they tell you you're ruining their life and don't understand them -- well, we all went through that phase in Bronze, right?

Just between us though, it's Bot that needs your help. Little ADC, we all know they have potential. They've got all the tools there ready for them. They are a handful though. You're here to keep them alive. They have a habit of just being dead a lot, you know? We'll give you some pepper spray and a tazer, for emergencies, but we'd really like for you to help them help themselves more.

You're likely going to get ditched in the woods and murdered by a more coordinated team of angry, unattended youths. So, there's that. Sorry, but don't worry. You'll be net positive with kills and assists if they take to you. Since, that's really the challenge that we've called you in for today. Can you make our little babies work together long enough so they don't get smashed into diamond shards? We really hope so.
So, here's a shield. It's nice. Buy it. I know, that cold dagger is so cute too. It feels great in Summer, let me tell ya. But, you're not here to double the damage that is already sufficient for a Nexus smash or Ace or whatever it is the kids want to do that day. You're here to make sure these sweet, precious, wonderful younglings don't get murdered in the jungle by a giant bug or manic pixie dream lizard or cat that likes to dress up as other kinds of cats. I don't know, the property tax is low around here, what do you want me to say?

If you see em struggling with CS, you can pick up the pieces for em. It's up to you though. I generally just wipe the binky off on my sleeve and give it right back, but well -- they'll tell you if they appreciate it or not.

They are probably going to be skittish so, don't feel bad about really putting down lots of lights on the ground. Control or normal. Just, as many as you can find and light up for them. They will walk into anything dark and scary. Hallways. Alleys. Sewer Grates, oh my god JUNGLE! Jungle, get out of there. I am so sorry just a minute.

Jungle, we talked about this. If you want to go play with the neighbors you need to check if they're home first, okay?

Anyway, yeah Aery or Airy or whatever its name is, it lets you spook the squishies a little and they prolly think you're scarier than you are so, feel free to stunt at em. Just make sure your sweet baby stays alive and, if they can keep pressing the button on the bad people, you'll likely keep em alive long enough to earn enough blood money to buy something nice at the store.
Now That You Been Here a Bit
Okay so, you're at the 7 min mark. Things have probably gone one of two ways.

You got hard stomped to death in your lane by foolishly trying to tank while sweet ADC ran away. They likely then said some very mean things to you and your bond may have suffered some. That's okay, just remember they're only Bronze 4 or 5. They don't know what they mean and they're just venting.

Or you managed to keep them in the one to two death and net kill positive place. If your jungle helped, say nice things to them. Give them some W's when they come through or pass by. Just let em know you care.

You get passive gold from that shield. Yeah, it just prints money. Don't tell anyone. So, you have a certain gold curve that no one can change. You will prolly want to buy some cute matching armor and magic resist sets, but mostly it's just health and health regen really that you need. Since it hurts to heal, amiright?
Long 20 minute day, I know. We're almost done, I swear. You prolly are going to have to stay an extra like 10 or 15, because you're slow. You're making a slow change here and it raises the ceiling for when everyone is at their gold max peaks.

You should probably have that ward situation under control. If you're not hitting 80-90 vision scores for any other reason than -- again, being hard ditched to be murdered by the very laner you are here to protect -- well, we may need to reevaluate your contract. I don't like being "That Lady Goat" but, we gotta be honest sometimes.
If you and all the little angles have managed to stay together long enough to push into the enemy Nexus, you'll mostly need to keep them focused on hitting that. There are usually other kids there and it can be very distracting. Loud, shiny things, explosions, magic cages. Things are happening, but if you want to get back to your real life in the next hour -- you're going to need to keep em on task.

Now, you've likely been called some pretty nasty things by now. Hopefully, you can just let it go. You were wonderful and beautiful and just what they needed to combat these scary comp picks going on. They will forget that the jungle isn't just always on view by next game, but for that moment? Honey, let me tell you -- you were clarity. Vision. Work.

You can get into the S ranks here, but you're probably going to be more an A with your carry getting that distinction because you let them do it. Which is so sweet, really. Don't let anyone tell you otherwise. If everyone is an F tho? You'll be a D at best, I know, I'm sorry. It is a downer, but you're a team player. You go down with the ship this build. Others carry, you hold them big ol booties up on your shoulders and tell em no -- that latex bodysuit looks so good [it does] and slimming [that's a lie, but just be nice. They going through some things.]

Just press W on em and R if you scared. Shield your booty when they come peeping and run away. If they chase your Celestial, Ever-Living Goat Body then your team can, should they notice/care, kill em for trying to hurt their loving babysitter that just wants the best for them.

That's everything really. You should go figure out what feels right for you and be ready to buy things at the store as needed. We have given you a budget, but it's pretty big. So, don't be afraid to take a minute or two at the shop and just look over things. Maybe it's not on the recommended list, but just trust that Armor is good against Knives and Magic Resist is nice for Flaming Balls/Beams of Laughing Death.

Be nice and watch your pocketbook. ADC can get a little grabby sometimes. Have fun now! If you need us, we'll be at the dungeon. Might not be able to speak if you call, but in 10-20 we'll unbuckle everything and get back to you, promise.