x
Did this guide help you? If so please give them a vote or leave a comment.
You can even win prizes by doing so!
I liked this Guide

I didn't like this Guide



Commenting is required to vote!

Thank You!
Your votes and comments encourage our guide authors to continue
creating helpful guides for the League of Legends community.
Runes:
Against Tanks/bruisers
Precision


Conqueror

Triumph

Legend: Bloodline

Coup de Grace
Resolve


Shield Bash

Bone Plating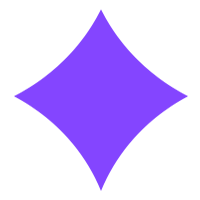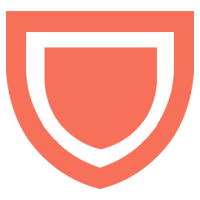 Bonus:
+10% Attack Speed
+9 Adaptive (5.4 AD or 9 AP)
+6 Armor

Spells:

Flash

Ignite
Items
Because of New Conq

Ability Order


Runic Blade
Riven Passive Ability
Ki Burst
W

Valor
E
~ If you like this banner, you can request one

Here

and

Owentheawesomer

could make you one ~


My name is Justasriven. Some of you know me as Dekar346. I'm a 3 season Diamond Riven Player.

Adrian

thinks my combos are "buttery smooth" and

Oorix

believes I have the best q comboing of any Riven, so that's nice.
Wanna know how to do this?

Here's some Gameplay to go along with that. It'd be amazing to get a sub/follow on either of the sites. I'm really working to grow my Twitch right now and I think me and my viewers all have a good time. So come, join in on the fun, we'd love to have you. Plays like this are nearly every day things for me.
YouTube:
Justasriven
Twitch:
Justasriven
Coaching
3 hours of coaching for $25. Sound good? Sign up for it on my Twitch or contact me through discord @ Justasriven#2276
Video Version
This is for all of you that would learn from watching and hearing more than reading.


+ Least Limited Champion:
How can I only play Riven (Over 5000 games)? Because I'm attracted to difficult champions that reward the player for their skill, Riven's the best example of this. Amazing adrenaline inducing plays can be addictive.

+Infinitely High Skill Cap:
The mechanics for this champ have no skill ceiling..

Keep improving, my friends

. A champion with no limits, is a champion begging to be mastered. Even I'm still getting better and I'm one of the best. When I find out new stuff, I usually add it to this guide... Lucky you.


+ Spammable Abilities With No Resource:
You don't have to rely on your mana to deal damage or help you sustain. You aren't Pantheon, you don't have such limits! The only limits are her cooldowns, which are pretty damn short. This augments her limitless potential

- Hates CC
Ever been in a Soraka silence or grounded? Every champion has a rough time with this, but its especially hard for Riven because she gets her fighting potential from abilities. She can't use any of them while stunned. However, QSS is a huge help for this. Being able to do away with CC at the push of a button is a godsend.

- Vulnerable To Ganks:
Ever faced a Quinn jungle? You know my pain. If you're playing someone like Malphite, you can just hobble away with 100 armor at level 5. You have to conserve abilities for escapes instead of using them for aggression



I feel like this is the best in a majority of lanes. If you're facing a tank you're never going to kill (Cho'gath, Maokai, etc) just take TP. You also need to have a lane-centric playstyle for this to work properly.

This ward skin is CLEARLY vital to the build. You must be inherently spooky to win lane! It's also my favorite, so you may enjoy it.

The point of this section is to keep you up to date. I will do my best to find out all information pertaining to Riven in the incoming patches as quickly as I can.
NEW CONQUEROR! THE AGE OF RIVEN IS NOW! This is the best Riven has ever been, and probably will ever be! The late game of new conqueror is nutty and has risen Riven to above a 54% winrate! Abuse this! WHILE YOU STILL CAN!

Time to explain tips and tricks with her abilities, I would suggest looking through it even if you're pretty confident you know everything. We'll also be going over walljumps and other stuff.

Runic Blade
Range:
hehe XD
Riven's abilities charge her blade for 5 seconds, causing her to do

25 / 29 / 33 / 38 / 42 / 46 / 50 %

of her attack damage as bonus physical damage on her next basic attack. Riven can store up to 3 charges, and can only expend one at a time.
This effect lasts 5 seconds allowing you to "prime" it and have 3 procs when the cd comes back up. This comes in use with soloing enemy red, I'll show you it later in the guide.
Sometimes qing away from the lane to get the proc and make the most of your lifesteal is smart.

Broken Wings
Range:
1st and 2nd ranges

(112.5)

3rd

(150)




Blade of the Exile Enhanced ranges:

1st=

162.5

2nd=

112.5

3rd=

200
ACTIVE: Riven steps forward and lashes out in a series of powerful slashes, dealing physical damage to all enemies within 112.5-range. Broken Wings can be cast two additional times within 4 seconds, with the timer resetting after each.
All three strikes deal the same damage, with the third damaging enemies within 150-range and knocking them up. Riven will target the unit under your cursor; if no targets are present, Riven will simply strike the direction she is currently facing.
PHYSICAL DAMAGE: 15 / 35 / 55 / 75 / 95 (+ 45 / 50 / 55 / 60 / 65% AD)
TOTAL DAMAGE: 30 / 90 / 150 / 210 / 270 (+ 120 / 135 / 150 / 165 / 180% AD)
If you're moving faster than 550 movement speed, using your abilities will slow you down. Her dashes do not scale with MS.
This is the best ability to max for damage, as well as being an engage, escape, and tool for bursting down enemies.

3rd Broken Wings
Range:
150/200

(with ult)
Description: This q has a slightly longer animation where Riven flips in the air and upon landing knocks back nearby units. This ability can also be used to hop over walls/towers and with the glitch, maybe even your mother(the wallhop I show I've coined as "Your Mother" so it's not offensive to anyone ;P. You can hop over about any wall you put your mind to tbh. Suprise me with the bot lane tower wall someday, world.

Ki Burst
Range:
125/135 (with ult)
Riven's sword emits a burst of runic energy that shocks nearby enemies, dealing physical damage and stunning them for 0.75 seconds.
PHYSICAL DAMAGE: 50 / 80 / 110 / 140 / 170 (+ 100% bonus AD)
This ability allows very profitable trading. A stun that deals good damage, has a short cooldown, and scales nicely.

Valor
Range:
325.. Apparently has a range
Riven dashes towards the cursor and gains a shield that absorbs incoming damage for 1.5 seconds.
SHIELD: 90 / 120 / 150 / 180 / 210 (+ 100% bonus AD)
This ability is one of the best shields in the game. Scaling off of AD and being nearly the same CD as a KARMA shield. It allows you to trade without fear, tank tower shots as if they were your younger sibling, engage like a tonka truck, and live with <10 hp all the time!
---
I revamped the video for my combo, the Justasriven.

Blade of the Exile
For 15 seconds (Shush, that's as long as your sword lasts too) Riven's sword is reformed, gaining:
+ 20% of her total AD as bonus attack damage
+ 75 bonus attack range (200 total range).
Range increases:
- First Q (From 112.5 To 162.5)
- Third Q (From 150 To 200)
- Ki Burst (From 125 to 135)
(Notice I said nothing about her "Second Q"
After one second, for the next 14, Riven can use

Wind Slash Wind Slash once.

Wind Slash
This ability:

This above image came from this video:
Cyber Riven
Range:
900
ACTIVE: Riven unleashes a 1600-speed (Sad nerf, was 2200) wave of energy in a cone, dealing physical damage to all enemies hit.
MINIMUM PHYSICAL DAMAGE: 80 / 120 / 160 (+ 60% bonus AD)
The damage is increased by 2.67% for every 1% of an enemy's missing capping at 200% bonus damage (300% total damage) against enemies with 75% or more missing health.
MAXIMUM PHYSICAL DAMAGE: 240 / 360 / 480 (+ 180% bonus AD)
That's a massive amount of damage, having something that scales at a 3.0 ad ratio is all you could ever ask for. This is Riven's greatest strength, a true execution, do not let it go to waste.

Most of this is in the match up section of how to play accordingly at level one. I have a few specific tips that could help you though.
So, these are two simple tricks to help deny your opponents some creeps. It sets up an early freeze in lanes you have advantages in (NASUS) or in lanes that are hard. Credit to Adrian Riven for the second video. (GP/Panth/renekton).
Level 2 pop
Salutes* Sadly we can't upgrade totem, but here's some good places to ward excuse the AWFUL graphics (salutes... idk... A game with abysmal graphics)

- Always try to get a pink in River, but make sure you can defend it
- Ward tri ~ 3 minutes and keep it warded when you don't see the jungler.
- If your laner moves on you as you're about to ward just chill, dying isn't worth getting a ward down.
- Then just keep that bush as warded as you can till you get a pink first/second back and slap it in that riv bush. Then you can have a ward in tri most of the time.
Warding
These are the places best for late game.




This image seems to be done by REikkK1 on imgur.
- **** Huap on YouTube did an AMAZING job with this. Extremely detailed and in depth. I never had a clue how towers targeted ****, and swear its still random occasionally :P.

The only thing he left out is that the tower's favorite food is cannons.. because b*tches love cannons. If they're in the tower's range, the tower will go for them first regardless of arrangement or aggro.
Try in EVERY single game you play to not miss a single cs that you weren't forced off of. This doesn't mean run in and die to a renekton, but just because maokai is near something doesn't mean you can't walk up and bop/clip it.



- Don't auto anything if multiple minions are in kill range until the tower has targeted. For example, you have 3 ranged creeps. You auto one and the tower shoots the other, say goodbye to that cs.




Counter Jungling
- Some games pushing your lane and then invading for red/raptors and killing the enemy jungle is the best thing you can do. If done correctly this can be a 1k gold swing. If you're not blue side, wipe the entire jungler and kill them at wolves/blue. Also a 1k gold swing or more if done correctly.


Freezing
Freezing is just the enemy wave having more minions and you only last hitting or matching the enemy's pressure on the wave. Generally you do this when you laner can't approach the minion wave without dying or losing massive amounts of health.
Slow pushing is just last hitting as the wave pushes on its own. Generally you want to do this when you can fight your opponent with a minion advantage. You can also hard push if if they can't catch it in time and set up another freeze.
Spread your Leg (cough) I mean Lead
Basically, watch all of unswlolsoc's leaguecraft101 videos. He is a rioter and tells you exactly how to play the game with precision and expertise. I highly recommend all of the videos.

For some reason mobafire is weird so you'll have to manually navigate to the playlist of videos. Sorry for the inconvenience. Watch all 23 that have been made so far then come back here to learn what isn't included in those.
There's also this small tip of my own where you can just sit autoing someone's tower and then dive them the second they come.
Basically you just sit autoing the tower until they're in vision, then immediately pounce on them with ult and one shot them as they walk to lane. Mostly this is used to one shot squishy champions.


I think the video is sufficient enough. Those are the 7 combos you need to know to play Riven well. Go on and conquer solo queue.

Since I know you didn't watch all of Unswlolsoc's videos, here's one to explain teamfighting.


This art is done by Asuka111
If you've made mistakes, dw, it happens to the best of us. Sadly, after one mistake, more are sure to follow. A good way to avoid these is to itemize defensively, as well as adjusting your playstyle to be more defensive for this game.
First of all, do not, and I mean DO NOT! Ever! build a full defensive item before you have a full damage item. A hexdrinker or chain mail are alright, but a Randuin's is not. If you do this, you will be useless.

You can find the above image
Here
Susan knows this sh*t better than anyone. If you look at the pro's, or even myself, we all get an insane amount of cs throughout the game (I average ~200). If you're fed enough, you get a discount of effort for your kills. I think this is by far the best way to recover.
In the late game

Riven sweeps away minion wave after minion wave and can even take some from each jungle to help her come back quicker or get ahead. You can win a game just off of cs if you play decently.
When your laner is done bending you over... he'll run off to impact the rest of the game, JUST FARM! Get every dang cs, get jungle creeps, and suddenly you're getting items. Your laner returns and you destroy him. Just remember to ward the spots I've told you to maintain safety.


Spoiler: Click to view
I would like to thank all of those who've read this to the very end. Hopefully its left a good impression of me on you. Don't be afraid to suggest anything I can do to make this better.


Credit Where Credit is Due
- Icecreamy for teaching me columns with his guide
- King of Orb Walk (Eric)
- Foxy Riven
- Boxbox
- Spyroflex
- Keyori
- Khazem
- Jhoi Jhoi
- JeremyGC
- Vicious Skittle
- Solorenektononly for spoiler design of match ups
- Unswlolsoc for his multiple tutorial videos
- All the various authors of images and videos credited previously in this guide
- Riot games for the amazing game and all icons/pictures/maps I used
- All the people who wrote the league of legends wiki page for Riven
And Other various high rated Riven Guides especially:
-S5 Ultimate Carry Riven Build
- LimitlessHavoc
-(S5 Preseason) In depth Riven Guide (High elo)

-Peeew Peeew
-Riven - Bunny On The Loose!

-Foxy Riven
-Khazem's Top Lane Riven

-Khazem
-Making a Guide
- JhoiJhoi
And Above all
Special thanks to

Sir Wellington

for his review
Special thanks to

Utopus

for the review and the +scout
Special thanks to

Embracing

for his review of my guide!
Special thanks to

Foxy Riven

for the design of my Table of Contents, various coding, and his Review of my guide :)


Special thanks to Limitless Havoc for specific help with some coding




Very Special thanks to Owentheawesomer for my sweet Sig, Banners, AND Headers




My Sig


Have fun causing your enemies to do that ^ (From "Let's Melt This" YouTube)