League of Legends (LoL) Question:

What part of a guide do you think is the most important?

Posted in General

4,268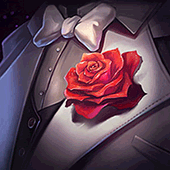 What part of a guide do you think is the most important?
My favorite part of reading somebody's guide is their champion matchup/synergy section and the post-guide discussion thread. It's these insights that I think really make or break a guide, and (with the exception of Jungle Guides) are the parts I learn the most from. I also love seeing special tech that you might not know of without being experienced with the champion (such as the interaction between

Gragas
using

Body Slam
into

Flash
).
What about the rest of you?
Do you like embedded videos?
In-depth math on why build choices are what they are?
Do you just look at Ability Order and Item list?
How much humor should a guide contain?
How much stock do you place on the guide being visually appealing?
Should a guide be the first thing someone looks at before playing a champion, or a way for someone to improve after trying out a champion and learning they like them?
Answers (5)