Warwick Build Guide by FREAKSTAR

#1 TANK WARWICK GUIDE - MAKE THEM RUN IN FEAR
x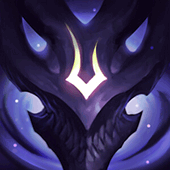 Did this guide help you? If so please give them a vote or leave a comment.
You can even win prizes by doing so!
I liked this Guide

I didn't like this Guide



Commenting is required to vote!

Thank You!
Your votes and comments encourage our guide authors to continue
creating helpful guides for the League of Legends community.
Runes:
Nimbus Cloak Rune Page
Precision
Press the Attack
Triumph
Legend: Tenacity
Last Stand
Resolve
Conditioning
Revitalize
Bonus:
+10% Attack Speed
+9 Adaptive (5.4 AD or 9 AP)
+6 Armor

Spells:
Nimbus Cloak Summoners
Challenging Smite
Flash
Recommended Items
Ability Order
Eternal Hunger
(PASSIVE)
Warwick Passive Ability
Champion Build Guide
How I Became A Warwick Player
I originally learned the jungle in Season 9 by playing tanks such as Rammus, Amumu, Volibear, etc. I climbed up to Diamond and then decided I wanted to learn carry champions instead due to frustration with having limited solo carry potential. I spent a lot of time learning champions like Shyvana (my main). But I realized my champion pool didn't really consist of any early game champions. This meant there was a certain number of games I just couldn't carry due to my team getting destroyed before I was level 6.

This is when I decided I was going to try and learn at least 1 early game champion. I had stayed away from the champion class as a whole because I do not enjoy getting out scaled. I tried Olaf, Graves, Xin Zhao, Elise, and more but just didn't enjoy them enough to consistently improve at them. They all fell off hard and didn't really have an aesthetic that I loved.

I remembered Warwick from when I had first found league of legends in early season 9. He was the 2nd champion I tried after Karthus, I loved the champions style and aesthetic but I had always heard he was "trash" and "falls off hard".

I decided to give him a shot and found a guide someone made on YouTube had made about a Challenger player in China or Korea (I can't remember the region sorry). They were playing Warwick without tiamat, just rushing Cinderhulk and getting tanky. They claimed Warwick was a tank not an assassin and that the correct playstyle was a tank Warwick build that focused hard on dominating the early game and fighting often.

I started playing Warwick around late season 10 and I haven't looked back. I have consistently been able to win at least 70% of my games in low elo and I did it with the tank Warwick playstyle. Don't get me wrong, I will build bruiser or attack speed items at times, but only if I am very fed. The consistent items I build are focused on HP and resistences, and I feel that with this style Warwick DOES NOT FALL OFF!

He is now part of my champion pool for the foreseeable future. He has fun mechanics, good team fighting, good ganking, skirmishing, and more. I think he is actually one of the more skill expressive tank/bruiser champions in league, but most people just don't know how to play him correctly.

I will be constantly adding to this guild in the future until it is absolutely perfect to me. In the mean time I stream on Twitch every night and upload daily videos on my YouTube channel. Make sure you check those out if you want to see some Warwick gameplay and hang out!
Warwick Pros & Cons
+ Great at dueling




+ Strong early game




+ Great control over objectives




+ Has reliable & easy to hit CC




+ Can turn fights around easily




+ Easy to bait the enemies into fights when low on health




+ Tons of outplay potential




+ You can easily get people to waste their flash when holding Q




+ Tank Warwick does not fall off

- Can get easily kited out




- Very slow jungle clear compared to other junglers




- Slow when out of combat




- His ultimate can be pretty tricky to hit / easy to miss




-




-




-
How to max your abilities

or

>

>

Ability Overview
Passive: Eternal Hunger
Warwick deals 12−46 (+0.15 attack damage) (+10% of ability power) bonus magic damage on-hit (depending on level).

While below 50% maximum health, Warwick also heals for 100% of the post-mitigation damage dealt by Eternal Hunger, increased to 250% while below 25% maximum health.
Q: Jaws of the Beast
Warwick dashes to the target enemy and bites them, dealing magic damage equal to 120% of his attack damage (+90% of ability power) (+6 / 7 / 8 / 9 / 10% of his target's maximum health), applying on-hit effects and healing himself for 30 / 45 / 60 / 75 / 90% of the damage dealt.

If Jaws of the Beast is held, Warwick will lock his teeth into his target and use them to swing around to their far side. Warwick is unable to act while swinging around his target, and will move wherever they move until he jumps off.
W: Blood Hunt
Passive: Warwick gains 70 / 80 / 90 / 100 / 110% bonus attack speed against all enemies below 50% of their maximum health.

Enemy champions below that amount are also Blood Hunted, granting him 35 / 40 / 45 / 50 / 55% bonus movement speed while moving toward them as well as highlighting their position to Warwick in the form of a scent trail.

These bonuses increase to 125 / 162.5 / 200 / 237.5 / 275% attack speed and 87.5 / 100 / 112.5 / 125 / 137.5% movement speed against enemies below 20% maximum health.

Active: Warwick briefly senses all enemies and then Blood Hunts the nearest enemy champion within a large radius for 8 seconds, regardless of their current health.

After being in combat with a champion, Blood Hunt may only be activated passively for 3 seconds. Its bonus movement speed will also be lost for 0.5 seconds, but will build up again every 0.25 seconds over the next 3.5 seconds. This ability cools down twice as fast if Warwick is not Blood Hunting.
E: Primal Howl
Warwick reduces all incoming damage by 35 / 40 / 45 / 50 / 55% for up to 2.5 seconds, or until Primal Howl is reactivated.

Once the damage reduction ends, Warwick unleashes a howl that causes all nearby enemies to flee for 1 second. Landing Infinite Duress will automatically reactivate Primal Howl, but the target will not flee.
R: Infinite Duress
Warwick leaps in a direction (range = 250% current movement speed), suppressing the first enemy champion he collides with for 1.5 seconds.

Warwick channels over the duration, dealing 175 / 350 / 525 (+1.675 per bonus attack damage) magic damage to his target and applying on-hit effects 3 times, while healing himself for the damage dealt.

Warwick is unstoppable during the leap but can be interrupted during the channel.
Which Mythic?
| | | | |
| --- | --- | --- | --- |
| under construction | under construction | under construction | under construction |
Warwick Core Items
Boot Options
Plated Steelcaps


under construction
Mercury's Treads


under construction
Situational Items