Akshan Build Guide by IKeepItTaco

[11.23] IKeepItTaco's GrandMaster Akshan Guide - Pre-Season
x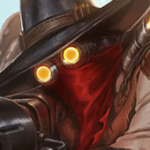 Did this guide help you? If so please give them a vote or leave a comment.
You can even win prizes by doing so!
I liked this Guide

I didn't like this Guide



Commenting is required to vote!

Thank You!
Your votes and comments encourage our guide authors to continue
creating helpful guides for the League of Legends community.
Runes:
Main Runes (all-rounder)
Precision
Press the Attack
Presence of Mind
Legend: Alacrity
Coup de Grace
Resolve
Shield Bash
Bone Plating
Bonus:
+10% Attack Speed
+9 Adaptive (5.4 AD or 9 AP)
+6 Armor

Spells:
Main Summoner Spells
Flash
Ignite
Items
On-hit or Crit? (READ NOTES)
ON-HIT (Standard)
Ability Order
Skill Order
I'm I Keep It Taco, a Grand Master ADC player
(peaked 450 LP) and streamer.
| | | | |
| --- | --- | --- | --- |
| | | I'm also known as Jordanian Sniper, Jhindiana Jones, Jingle Bells, and other accounts. I dislike traditional auto-attack only carries and enjoy playing champions that mix auto-attacks with spell combos like Jhin, Aphelios, Senna, Ezreal, Samira, and now Akshan! | |
Akshan is designed to be a highly mobile assassination focused marksman for the midlane! He's yet another non-traditional adc as his kit revolves around playing off his abilities and combos ranging from trading, all-in'ing, teamfighting, and more! It's not all right-click with Akshan! I've played ALOT of him in PBE and hopefully I'm able to provide you with a lot to learn from this guide!

Disclaimer: Akshan is a new champion and all my experience comes from PBE. I'm giving what I think fits him best and as the meta develops I will re-visit this guide and update it with any new builds and changes I see!
| | | | |
| --- | --- | --- | --- |
| | | There will be 2 rune pages that you can go to for Akshan. Press the Attack is the most reliable and will be the main rune page for him while if you want to try something different you can go for Hail of Blades which gives you incredibly strong laning phase power, but since your E Heroic Swing can proc it (and waste the rune) if you're not too careful then it can essentially make it a useless rune half of the time when mid-late game comes. | |
| | | | | | |
| --- | --- | --- | --- | --- | --- |
| | | | | Flash It will be mandatory. It is valuable as a tool to make plays, chase down, kite away, escape, ruin a gank, etc.... | |
| | | | | | |
| --- | --- | --- | --- | --- | --- |
| | | | | Ignite This is a very do or die rune. If you don't get an early lead with Ignite then it will fall off harder than any other summoner spell so if you do decide to take Ignite make sure the enemy is easy for you to kill and that you're confident in the match-up. Or look to invade the enemy jungler and use Ignite to kill them as well. | |
| | | | | | |
| --- | --- | --- | --- | --- | --- |
| | | | | Cleanse If you're playing against a CC champion mid, usually a mage, then you can consider taking Cleanse since removing their CC will be the most important thing when it comes to fighting them, killing them, or running away from them removing the need for Exhaustor Ignite. Examples: Twisted Fate, Lissandra, Veigar, Cassiopeia, etc... | |
| | | | | | |
| --- | --- | --- | --- | --- | --- |
| | | | | Exhaust You're designed to be an ADC Asassin for midlane, but you will be as easy to kill as a regular ADC in the botlane so taking Exhaustis very important to counter-act most mid lane match-ups. It'll help you 1v1, kite, escape, etc... | |
| | | | | | |
| --- | --- | --- | --- | --- | --- |
| | | | | Teleport Take this summoner if you think you'll be forced to stay mid and farm a lot. This way you can just keep soaking up exp and gold midlane, but you always have the option to tp flank or counter-gank your sidelines and help the team when needed! | |
Kraken Slayer

is the most optimal mythic for this build because it gives you 10% bonus attack speed after you complete each legendary making it on-hit's greatest mythic, but it also deals on-attack 60 (+45% bonus AD) true damage on-hit which means the more attack speed you have the more often you will be able to proc the

Kraken Slayer

passive.
Next, we'll be talking about

Blade of the Ruined King

!

Blade of the Ruined King

gives nice all-round stats of +40 AD, +25% attack speed, and +10% lifesteal. The Lifesteal from this item in combination with bloodline will allow you to stay healthy at all stages of the game allowing you to play aggressively without worrying when you get poked or take some damage in a small skirmish while the AD and attack speed combination just helps further amplify the on-hit synergy. Your auto attacks will deal 6% of the target's current health as physical on-hit damage which means your first few autos with

Dirty Fighting

will pack a big punch with

Blade of the Ruined King

allowing you to quickly get burst damage off then finish them. Also, it applies a stack per auto for 6 seconds and once it reaches 3 it will deal 40-150 (based on level) magic damage and slow them for 25% and speed you for 25% for 2 seconds making it a nice item to stick on your target and endlessly chase them down.
The last, but not least, the final piece of the trio will be

Wit's End

! This item will give you +40 AD, +40% attack speed, and +50 magic resistance. We again have the nice AD and attack speed combo stats to further boost the on-hit playstyle revolving around attackspeed and AD/on-hit. The 50 magic resistance is extremely vital to bullying and beating mages or magic damage based champions in the midlane. It also gives you 15-80 (based on level) bonus magic damage on-hit and gives you 20 bonus movement speed for 2 seconds allowing you to dish out extra on-hit damage with your passive

Dirty Fighting

since you'll proc it twice and giving you extra kiting potential with the movement speed!
Now that I've explained all 3 core items it's time I explain the item order in which you'll build it because you'll be rushing one of these items depending on the situation!

Wit's End

is powerful against magic damage champions.

Blade of the Ruined King

is key to shredding and destroying high HP targets which will generally be tanks, bruisers, or if you need extra sustain to stay in lane. While,

Kraken Slayer

is for when you want a very high AD powerspike mixed with true damage. You'll be buying what you need depending on your mid lane match-up as well as the enemy comp!

PLEASE KNOW THAT AKSHAN IS A NEW CHAMPION AND HIS ITEM BUILDS ARE CHANGING LEFT AND RIGHT ON A WEEKLY BASIS. I WILL DO MY BEST TO UPDATE IT ASAP WHENEVER THERE'S A CHANGE o7
So the laning phase with Akshan isn't too hard to follow in terms of what your goals are, how to play the lane out, and what you should know coming into the lane. Riot hyped him up to be a super hyper roaming assassin ADC and only some of it is true. Akshan is an ADC and he is an assassin when he reaches his powerspikes, but he is NOT a super hyper roamer like Talon or Katarina. If he roams once or twice it's game over for the rest of the game because you'll be too behind as a champion since as we've mentioned before you're still an ADC at the end of the day. Champions like Talon and Katarina can get away with reckless roaming and leaving lane 10 times because they're designed as melee assassins and have so much base damage that they don't need to scale or farm up a lot compared to Akshan.

With that being said, when you play the lane you're going to be wanting to look for short quick trades and avoid long trades because you have very low attack speed and you want to go in and out with your Auto + Passive Dirty Fighting + Q Avengerang combo. ALSO KEEP IN MIND, it is important to remember in case you've forgotten that if you Auto once and move before the Passive Dirty Fighting auto comes in then you will get extra movement speed for 1 second which can help close the gap if the enemy is trying to stay out of range from your autos. You can Auto > Move > Auto > Passive Dirty Fighting Auto or Auto > Move > Q Avengerang > Auto > Passive Dirty Fighting Auto. Double Autos with the Passive Dirty Fighting take longer than the short 1 auto and doesn't give you the movement speed, but it does more damage so figure out if you want the MS or the extra damage when going into these trades! Short trades is the plan and there's multiple ways to do short trades with Akshan! Here are some clips to show you them.
| | | | |
| --- | --- | --- | --- |
| | | Here's the tricky part, from all the games I've played with him I learned that trying to hyper roam like it was suggested similarly to Talon is actually really bad for you because if you don't get anything after 1-2 roam attempts then you're massively behind for the rest of the laning phase. Like I mentioned earlier, champions like Talon or Katarina have so much base damage that they don't care if they lose a lot of gold or some exp early. Eventually one of their ganks will work and it'll pay off. That doesn't apply to Akshan. What Akshan DOES excel at is lane priority to assist your jungler in securing crabs, camps, or perhaps taking early fights in the river with the enemy jungler or both their jungler and mid laner. You'll be strong and mobile in these fights and should win them most of the time if you kite and play it properly. | |
| | | | |
| --- | --- | --- | --- |
| | | Now that we've talked about Jungle priority and how roaming is not something you want to spam. We'll talk about when you should actually roam and what you should be looking out for in a roam. If you and your team are setting up a 3 man dive top or a 3-4 man dive bot then that's when you want to go ahead and roam because you have an extremely high chance of success. Also, pay attention to the map because if one of the lanes are fighting each other and the enemy is over-extending massively then you might be able to get there in time to capitalize on it. Always be paying attention to the state of waves, enemy positioning, and number advantage (when your team outnumbers the enemy. Ex: 5v4, 3v2, 4v2, etc..) as this will help you when deciding when to go for a roam or not. | |
When the mid game comes over then you'll want to leave the midlane and allow your bot laner to farm it because botlaners will be the easiest people to kill and they need the shortness of midlane to farm safely. You'll be farming one of the sidewaves top or bot until you're needed for objectives, grouping, invading, etc… Be ready on standby for anything that might happen, but be farming while you wait so you're constantly getting stronger. If you see a free solo assassination then feel free to go for that too if you're confident.

Teamfighting will come down to you either making a quick assassination to start it off or kiting it out like a normal ADC until they get lower or you get a number advantage (when your team outnumbers the enemy. Ex: 5v4, 3v2, 4v2, etc..) in which you can start to pick them off one by one and use your E Heroic Swing to get resets and keep chasing them. It's pretty hard to explain how you should use your abilities in teamfights to kite properly so I have a couple clips here so you can watch and hopefully you get the idea on how you're supposed to use this champion in teamfights! Note: Sadly these are PBE games so it's usually one-sided, but hopefully you can learn from it until I can replace it with non-PBE footage in the future!
| | | | |
| --- | --- | --- | --- |
| | | These clips and explanations will more-so teach and explain the mechanical parts of Akshan that you'll want to know to fully use his kit to the fullest and excell! | |
ADVANCED


Your E

Heroic Swing

is the most vital and mechanical part of Akshan. You'll be using it for so many different reasons and you can easily mess it up each time. So, let's begin
If you made it this far congrats! I hope this guide was able to help you out! Akshan is unique in the sense that he's the first ever ADC created specifically for the mid lane compared to Lucian and Tristana that sorta just decided to go mid. I'm excited to see all the plays this champion will be able to pull off in the future as we all gain more experience with him. I didn't get a chance to work on match-ups because there's many different matchups and PBE wasn't really a good place to practice match-ups skill-wise so I'll be adding that section and going more into detail as we get more time to play him in LIVE. Hope you do well in your Akshan games and thanks for reading!

Special thanks to Hopper for banners and coding as always!