Master Yi Build Guide by N00N

N00N's Master Yi Guide
x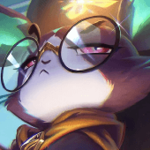 Did this guide help you? If so please give them a vote or leave a comment.
You can even win prizes by doing so!
I liked this Guide

I didn't like this Guide



Commenting is required to vote!

Thank You!
Your votes and comments encourage our guide authors to continue
creating helpful guides for the League of Legends community.
Runes:
Top Lane
Domination
Hail of Blades
Sudden Impact
Eyeball Collection
Ravenous Hunter
Precision
Triumph
Legend: Alacrity
Bonus:
+10% Attack Speed
+9 Adaptive (5.4 AD or 9 AP)
+6 Armor

Spells:
Jungle
Challenging Smite
Flash
Ability Order
Normal
Double Strike
(PASSIVE)
Master Yi Passive Ability
Threats & Synergies
Threats
Synergies
Extreme
Major
Even
Minor
Tiny
Show All
Extreme Threats
Ideal Synergies
Shaco
Invisibility, invisible traps, and extras when you got hit behind.
Yuumi
Idk, she can heal you up, which means that makes you immortal.
Synergies
Yuumi
Idk, she can heal you up, which means that makes you immortal.
Champion Build Guide
In Ionia's central province of Bahrl, a mountain settlement once stood, hidden away in its serene beauty. Here, in the village of Wuju, the boy Yi grew up learning the ways of the sword, chasing a dream that later turned to tragedy.

Like most children, he admired those who wore silk robes and carried blades with poems to their name. His parents being swordsmiths, Yi made a strong impression on the local warriors who frequented their workshop. He spent his mornings in the garden, sparring with his mother, and his nights reciting poetry to his father by candlelight. When it came time for Yi to study under Wuju's masters, his parents could not have been prouder.

Carrying his talent and discipline over to his training, he surpassed every expectation. Soon, the whole village knew of the "Young Master" Yi.

Still, the humble student wondered about the rest of Ionia. From atop the tallest pagodas, he spotted faraway towns no one else ever mentioned, but when he sought to journey down the mountain with blade in hand, his mentors forbade him. Wuju was founded by those believing their swordsmanship to be too precious to share, too sacred to draw blood—so for centuries, it flourished in isolation, with no outsiders knowing its true nature.

All this changed the day Yi saw vast plumes of smoke rising above the distant towns. Noxian warbands had invaded from the coast, conquering settlement after settlement in waves that washed the provinces red. Choosing the people of Ionia over Wuju's hallowed tradition, Yi ventured down to help defend the First Lands. To astonished eyes, he swept across the front lines in a blur, routing the enemy with blinding swordplay never before seen by outsiders.

Word of the one-man army spread far and wide, like mist in the mountains. Inspired by his courage, even his fellow disciples joined the fight, and together they journeyed to Navori where the greater war was raging.

The Noxian commanders saw in Wuju a threat that could not be ignored. They scouted the origin of these peerless warriors, and elected to strike at their home without mercy. In a single night, the entire village was destroyed, its people and culture obliterated by chemical fire that no steel could hold back.

After the war finally ended, Yi returned as the only surviving disciple, to find nothing but ruins. The very magic of the land had been defiled, and everyone he had known and loved was no more. Slain in spirit, if not in body, Yi became the attack's final casualty. With no other practitioners of Wuju left alive, he realized the title of master was his to bear alone.

Grief-stricken, he chose seclusion, training obsessively to bury the guilt of his survival, but the wisdom of bygone masters seemed to fade with the haze of time. He began to doubt if one man could preserve an entire heritage… until he encountered the least expected of individuals.

A curious, monkey-like vastaya challenged him to a duel. Reluctantly, Master Yi entertained the creature's demands, defeating him with ease. But the vastaya refused to give up, returning day after day with increasingly clever tricks that forced Yi to react and improvise. For the first time in years, Yi felt the spirit of Wuju once more.

The two clashed for weeks, until the bruised stranger finally knelt on the ground and introduced himself as Kong, of the Shimon tribe. He begged to learn from Yi, who saw in this reckless but determined fighter the makings of a new disciple. Through teaching, Yi found his purpose restored. He would pass on the ways of Wuju, and gifted his pupil an enchanted staff and an honorific as a sign of this vow—from that day onward, Kong was known as Wukong.

Together, they now travel the First Lands, as Yi seeks to honor the legacy of his lost home, allowing him to fully embody the "master" in his name.
Double Strike - Passive
After landing 3 basic attacks, Master Yi's next attack within 4 seconds strikes twice, dealing 50% AD bonus physical damage which applies on-hit effects and can critically strike.

If Double Strike's first hit kills a unit, the second strike now searches for a new target within 300 range (prioritizes killing blows).

Alpha Strike - (Q)
Range: 600
Cooldown: 18 / 17.5 / 17 / 16.5 / 16 Cost: 50 / 55 / 60 / 65 / 70
Master Yi becomes untargetable and marks to up to 4 nearby enemies before dealing 25 / 60 / 95 / 130 / 165 (+1.0 per attack damage) physical damage to them. This ability deals 75 / 100 / 125 / 150 / 175 bonus damage to monsters. If there are no unmarked enemies in range, Master Yi may strike the same enemies again, dealing 25% of the ability's damage instantly.

This skill can critically strike, dealing 60% of Master Yi's attack damage as bonus physical damage.

Basic attacks lower Alpha Strike's cooldown by 1 second.

Meditate - (W)
Cooldown: 28
Cost: 50
Master Yi channels for 4 seconds, restoring 30 / 50 / 70 / 90 / 110 (+25% of ability power) health per second. This amount is increased by 1% per 1% of health that Master Yi is missing. While channeling, Master Yi gains 60 / 62.5 / 65 / 67.5 / 70% damage reduction. This amount is halved against turrets.

Channeling Meditate pauses the durations of Wuju Style and Highlander and grants 1 stack of Double Strike per second.

Wuju Style - (E)
Cooldown: 18/17/16/15/14
Cost: 1
Master Yi's basic attacks deal 20 / 30 / 40 / 50 / 60 (+0.35 per bonus attack damage) bonus true damage for 5 seconds.

Highlander - Ult (R)
Cooldown: 85
Cost: 100
Passive: Champion kills and assists reduce the cooldowns of Master Yi's other abilities by 70%.

Active: For 7 seconds, Master Yi gains 35 / 45 / 55% bonus movement speed and 25 / 45 / 65% attack speed and becomes immune to any slows. Master Yi also ignores unit collision for the duration of this effect. While active, kills and assists extend the duration by 7 seconds.
Use Wuju Style (E) when your passive is active, It will double hits and it will be way powerful.
Never use Alpha Strike (Q) if enemy is near the turret, he can go under it so you will take damage.
Do not forget to Meditate (W) yourself to heal, but your mana is low, then go to base.
If your teammates are dead, your farmed and the enemy is pushing really hard to inhibitors., then use Highlander (R) 0to get an epic penta.
Do not forget that Master yi can solo Baron Nashor. You can support your team by killing Baron Nashor with no help. But dont forget that; you
cannot
solo Baron Nashor if you aren't farmed good.
A small trick when enemy is near turret; use q on a minion if the enemy is near that minion makes you attack him and give him damage and not teleporting near him :)
If this guide was helpful to you, do not forget to vote, comment up and support me. Thanks!
PRECISION

PRESS THE ATTACK
Hitting an enemy champion with 3 consecutive basic attacks makes them vulnerable, dealing bonus damage and causing them to take more damage from all sources for 6s.


LETHAL TEMPO
1.5s after damaging a champion, gain a large amount of attack speed. Lethal Tempo allows you to temporarily exceed the attack speed limit.


FLEET FOOTWORK
Attacking and moving builds Energy stacks. At 100 stacks, your next attack heals you and grants increased MS.


CONQUEROR
Gain stacks of adaptive force when attacking enemy champions. After reaching 12 stacks, heal for a portion of damage you deal to champions.

OVERHEAL
Excess healing on you becomes a shield

TRIUMPH
Takedowns restore 12% of your missing health and grant an additional 20 gold.

PRESENCE OF MIND
Takedowns restore mana or energy, reduced for ranged champions.

LEGEND: ALACRITY
Takedowns on enemies grant permanent Attack Speed.

LEGEND: TENACITY
Takedowns on enemies grant permanent Tenacity.

LEGEND: BLOODLINE
Takedowns on enemies grant permanent Lifesteal.

COUP DE GRACE
Deal more damage to low health enemy champions.

CUT DOWN
Deal more damage to champions with more max health than you.

LAST STAND
Deal more damage to champions while you are low on health.
DOMINATION

ELECTROCUTE
Hitting a champion with 3 separate attacks or abilities in 3s deals bonus adaptive damage.

PREDATOR
Add an active effect to your boots that grants a large boost of MS and causes your next attack or ability to deal bonus adaptive damage.

DARK HARVEST
Damaging a champion below 50% of their maximum health deals bonus Adaptive damage. This cannot happen again for 45 seconds, resetting to 1.5 seconds on champion takedown.

HAIL OF BLADES
Basic attacking an enemy champion grants you greatly increased attack speed.

CHEAP SHOT
Deal bonus true damage to enemies with impaired movement or actions.

TASTE OF BLOOD
Heal when you damage an enemy champion.

SUDDEN IMPACT
Gain a burst of Lethality and Magic Penetration after using a dash, leap, blink. teleport, or when leaving stealth.

ZOMBIE WARD
After killing an enemy ward, a friendly Zombie Ward is raised in its place. Clearing a ward grants 2 adaptive force up to 10 times (max 20). At 10 ward clears, gain an additional 10 adaptive force.

GHOST PORO
When your wards expire, they leave behind a Ghost Poro. The Ghost Poro grants vision until discovered. Gain permanent AD or AP, adaptive for each Ghost Poro and when your Ghost Poro spots an enemy champion, bonus upon completion.

EYEBALL COLLECTION
Collect eyeballs on champion takedowns. Gain permanent AD or AP, for each eyeball plus bonus upon collection completion.

RAVENOUS HUNTER
Unique takedowns grant permanent omnivamp.

INGENIOUS HUNTER
Unique takedowns grant permanent item haste.

RELENTLESS HUNTER
Unique takedowns grant permanent out of combat MS.

ULTIMATE HUNTER
Unique takedowns grant permanent cooldown reduction on your Ultimate.
SORCERY

SUMMON AERY
Your attacks and abilities send Aery to a target, damaging enemies or shielding allies.

ARCANE COMET
Damaging a champion with an ability hurls a damaging comet at their location.

PHASE RUSH
Hitting an enemy champion with 3 attacks or separate abilities or abilities grants a burst of MS and Slow Resistance.

NULLIFYING ORB
Gain a magic damage shield when taken to low health by magic damage.

MANAFLOW BAND
Hitting enemy champions with a spell grants 25 maximum mana, up to 250 mana. Upon earning 250 mana, Manaflow Band restores 1% of your missing mana every 5 seconds.

NIMBUS CLOAK
After casting a Summoner Spell, gain a short movement speed increase for a few seconds.

TRANSCENDENCE
Gain bonuses upon reaching levels 5/8/11.

CELERITY
All movement speed bonuses are 7% more effective on you and you gain 1% Movement Speed.

ABSOLUTE FOCUS
While above 70% health, gain extra adaptive damage.

SCORCH
Your first ability hit every 10s burns champions.

WATERWALKING
Gain MS and AP or AD (Adaptive) in the river.

GATHERING STORM
Gain increasing amounts of AD or AP (Adaptive) over the course of the game.
RESOLVE

GRASP OF THE UNDYING
Every 4s your next attack on a champion deals bonus damage, heals you, and permanently increases your health.

AFTERSHOCK
After immobilizing an enemy champion gain defenses and later deal a burst of magic damage around you.

GUARDIAN
While within 350 units of an allied champion, you raise your Guard. Allied champions you affect with unit-targeted abilities are also Guarded for 3 seconds, regardless of distance. If you or a Guarded ally would take 90−250 (depending on level) damage within 2.5 seconds or lethal damage from an enemy champion, monster or turret, you both first gain a shield for 70−150 (+15% of Guardian's ability power) (+9% of Guardian's bonus health) for 2 seconds (depending on level). Guardian only goes on cooldown when the shield is triggered. Cooldown: 70-40s (depending on level)

DEMOLISH
Charge up a powerful attack against a tower while near it.

FONT OF LIFE
Impairing the movement of an enemy champion marks them. Your allies heal when attacking champions you've marked.

SHIELD BASH
Gain bonus armor and magic resistance while shielded. Whenever you gain a shield, your next basic attack against a champion deals bonus adaptive damage.

CONDITIONING
After 12 minutes gain +9 Armor and +9 Magic Resist and increase your Armor and Magic Resist by 5%.

SECOND WIND
After taking damage from an enemy champion, gain health regeneration for 10 seconds.

BONE PLATING
After taking damage from an enemy champion, the next 3 spells or attacks you receive from them deal 30-60 less damage.

OVERGROWTH
Gain additional permanent health when minions or monsters die near you.

REVITALIZE
Heals and shields are 5% stronger and increased by an additional 10% on low health targets.

UNFLINCHING
Gain slow resist and tenacity. This increases based on your missing health.
INSPIRATION

GLACIAL AUGMENT
Your first attack against an enemy champion slows them (per unit cooldown). Slowing champions with active items shoots a freeze ray at them, creating a lingering slow zone.

UNSEALED SPELLBOOK
While out of combat, you can swap one of your equipped summoner spells to a new, single-use summoner spell. After using the single-use summoner spell, your original summoner spell will swap back in.

PROTOTYPE: OMNISTONE
Periodically grants a single use of another random keystone.

HEXTECH FLASHTRAPTION
While Flash is on cooldown it is replaced by Hexflash. Hexflash: Channel, then blink to a new location.

MAGICAL FOOTWEAR
You get free boots at 12 minutes but you cannot buy boots before then. Each takedown you get makes your boots come 45 seconds sooner.

PERFECT TIMING
Gain a free Replica Stopwatch. Replica Stopwatch has a one time use Stasis effect.

FUTURE'S MARKET
You can enter debt to buy items.

MINION DEMATERIALIZER
Start the game with 3 Minion Dematerializers. Killing minions with the item gives permanent bonus damage vs. that minion type.

BISCUIT DELIVERY
Gain a free Biscuit every 2 min, until 6 min. Consuming or selling a Biscuit permanently increases your max mana and restores health and mana.

COSMIC INSIGHT
Gain 15 summoner spell haste and 10 item haste.

APPROACH VELOCITY
Gain bonus MS toward enemy champions with impaired movement. This bonus is doubled toward enemy champions whose movement you have impaired.

TIME WARP TONIC
Your potions or biscuits grant 50% of their health and mana immediately and grant you increased movement speed.
Shards:
Offense
9 Adaptive (5.4 AD or 9 AP)
10% Attack Speed
+8 ability haste
Flex
9 Adaptive (5.4 AD or 9 AP)
6 Armor
8 Magic Resist
Defense
6 Armor
8 Magic Resist
15-90 HP (lvls 1-18)