Not Updated For Current Season
This guide has not yet been updated for the current season. Please keep this in mind while reading. You can see the most recently updated guides on the browse guides page
x
Jax Build Guide by MonsterKillerXVX_XVX

[10.7] JUNGLE JAX-FARM-MAXIMUS - [ HIT EM' WITH THAT LAMP PO
x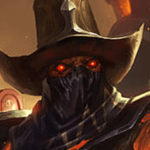 Did this guide help you? If so please give them a vote or leave a comment.
You can even win prizes by doing so!
I liked this Guide

I didn't like this Guide



Commenting is required to vote!

Thank You!
Your votes and comments encourage our guide authors to continue
creating helpful guides for the League of Legends community.
Runes:
Conquerer with Ravenous Hunter
Precision
Conqueror
Triumph
Legend: Alacrity
Last Stand
Domination
Sudden Impact
Ravenous Hunter
Bonus:
+10% Attack Speed
+9 Adaptive (5.4 AD or 9 AP)
+6 Armor

Spells:
Ghost for offensive and defensive ability
Chilling Smite
Ghost
Ability Order
- Standard Ability Upgrade path!
Relentless Assault
(PASSIVE)
Jax Passive Ability
Threats & Synergies
Threats
Synergies
Extreme
Major
Even
Minor
Tiny
Show All
Extreme Threats
Ideal Synergies
Amumu
Amumu is only a threat if you don't respect his cc and DPS reduction ability.
Morgana
Synergies
Morgana
Champion Build Guide
FIRST, LET'S SEE WHAT RIOT HAS TO SAY ABOUT JAX !

NEXT, LET'S LEARN WHAT JAX IS ALL ABOUT !
PASSIVE
Jax gains 3.5% − 11% (based on level, increases every 3rd level) bonus attack speed for 2.5 seconds every time he lands a basic attack, stacking up to 8 times for a maximum of 28% − 88% (based on level) bonus attack speed.
Stacks fall off one at a time every 0.25 seconds after not attacking for 2.5 seconds.
The stack still counts even if the attack is dodged or misses due to blind.
---
LEAP STRIKE
Jax dashes to the target unit or ward.
If his target is an enemy, he deals physical damage to them.

TARGET RANGE: 700
COST: 65 MANA
COOLDOWN: 10 / 9 / 8 / 7 / 6
PHYSICAL DAMAGE: 80 / 120 / 160 / 200 / 240 (+ 100% bonus AD) (+ 60% AP)
---
EMPOWER
Jax charges his weapon with energy, causing his next attack to gain 50 range and deal 40 / 75 / 110 / 145 / 180 (+60% of ability power) additional magic damage.
---
COUNTER STRIKE
Jax dodges all incoming basic attacks for 2 seconds and reduces AoE damage by 25% while he is dodging. At the end of the duration, Jax deals 55 / 80 / 105 / 130 / 155 (+0.5 bonus attack damage) physical damage to nearby enemies and stuns them for 1 second. This spell deals 20% (up to a maximum of 100%) increased damage for each attack dodged. Jax has the option to activate the ability again after 1 second to end the effect early.
---
GRANDMASTER'S MIGHT
Passive: Hitting 3 consecutive times enhances Jax's next attack for 100 / 160 / 220 (+70% of ability power) bonus magic damage.

Active: Jax gains 30 / 50 / 70 (+50% of his bonus attack damage) armor and 30 / 50 / 70 (+20% of his ability power) magic resist for 8 seconds.
---


Difficult to play with when behind but if you are ahead, he snowballs really hard.
His diverse kit allows him to be aggressive while still being tanky.
He does not do well in ALL-IN team fights.
Can do both AP and AD damage. You can build to counter enemy items. His ultimate gives you Armor or Magic Resist based on your base stats.

Basics:
Jax Scales with levels, attack speed, attack damage and on-hit effects.
Jax power spikes at level 3 (ready to gank), 6 ( ), 11, 16 and 18. Level 11 feels like he has scaled up sufficiently to be relevant in Season 10; before that he is weak. Both items and passive work well right after level 11 and further. You can start to be more aggressive after you reach level 11.
Jax can Stack before engaging because it will proc the passive and on-hit effects faster. Survivability in a team fight matters since it takes a few auto attacks for his passive to build up.
Q in OR Q out. You can Q a lot of objects on the map. Minnions, Wards, Plants, Champions, Dragon, Buffs (Red and Blue) and Baron.
Ghost in OR Ghost out.
Combos
Jungle Clear Combo - [Q - E - Auto - Tiamat - Auto - W ] does a lot of damage with the added sheen proc and Tiamat active and AoE splash damage. Also, you reset the auto attack twice, with Tiamat and W.
Skirmish with enemy - Never open with a Q unless absolutely needed. Smite/Stun first and follow through. Keep Q to catch up or get out. Also, keep two additional wards with you to ensure that you have an escape handy. I use Ghost as both an aggressive and a passive tool.
Team Fighting
Use your Q wisely. Once you Q, you commit. If you Q in a much risky engage, you are dead since Jax is very susceptible to Crowd control and has no other escape.
Jax excels in duels and does not do well in all in team fights. If the opponents have a lot of CC; your best bet is to pick off their carries with low escape abilities and CC. Also, if you can survive the first few seconds of a fight and get some AA off; you will do much more DPS as compared to jumping in and getting CC'd to death.
Jax also does great to keep the tempo going in your favor until you win. Ensure that you keep pressure on the opponent team.
Jax is also a good split push champ; if you know how to split push effectively.
Jungling:
Kite Blue to Gromp. Smite Gromp; Wolves; Raptors/Chickens; Red; Krugs
Kite camps to the next camp. Gromp/Wolves/Raptors/Krugs re-spawn in 2 min.
Scuttlers spawn at 3:30. Re-Spawns after 2:30.
Dragon spawns at 5 Min. Re-Spawns after 5.
Rift Herald spawns at 8 Min. Re-Spawns after 3:15.
Learn the best way to take each camp. Specially Herald, where you must walk to it's back before it starts to AA. Also hit it once to begin and walk to it's back to hit the eye before it dashes from. This will reduce the total time you take to kill the Herald.
Keep an eye at the team members health

Quoted:
Summoner Rift also has Plants:

Champ Select

Know your match-ups - Summoners, Runes and CC. Throughout the game, remember the CD of the spells/abilities that are most dangerous to your team comp; specially to you. Ex: Malphite Ult etc. Play around it. Usually there are two/three such spells.
Change Runes per match-up.
Change Summoners per match-up.
Decide your first jungle path.

Do you know where the opponent jungler started?
Can you invade first or right after the first buff?
Will you start Blue or Red? (Depends on which side lane you think is more gankable)

Early Game

PRE-5 MIN

/fullmute all
You can full clear in 3 min. With-out ganking, you should have your camps cleared by 4:30 or sooner.
No matter what, back and buy around 4:30 and go drag.
You can Buff-Buff-Camp; get level 3 and gank.
You can choose to get both Scuddles. Both Scuddle spawn at 3:15. The map shows an icon that also gets highlighted when the time to spawn is sooner.
Rarely, you can do Buff-Invade-Scuddle-Continue to full clear.
It takes ~30 seconds to get from Base to Dragon. Get 1025 Gold at least - buy and position yourself to contest or take first Dragon at 5 min.

5-10 MIN

After Dragon, you should be close to level 6. Get Level 6.
Your FIRST buff should re-spawn around 6:30-7. Focus on Buffs at this point, no other camps. Get camps if you have nothing else to do.
You must always track your opponent jungler, if you don't know where he is; WARD. Use pings to indicate missing enemies.
Rift Spawns at 8 Min. Low ELO, no one cares about this. MUST position yourself to take Rift at 8.
Use Rift to distract enemy and take second dragon around 10-11 min depending upon when the first Dragon was killed.
You should have a KDA of 2-5 by now and should have Tiamat and Sheen at least. If you are behind, it's best to start getting defensive items and try to scale levels at this point.

MID GAME

10-15 MIN

YOU SHOULD FOCUS ON GETTING LEVEL 11 AND TRI NEXT. FOLLOW IT UP WITH STERAK'S.
MAKE SURE YOU CHECK TIMERS, ITEMIZATION, CS, LEVELS AND KDA OF BOTH TEAMS. PLAN YOUR NEXT BUYS.
GET RIFT WHEN IT RE-SPWANS. USE IT IN THE WINNING LANE.
CONTEST DRAG AT ~15 MIN.

ALWAYS ACCESS RISK WITH YOUR PLAYS. TAKE LOW RISK HIGH REWARD PLAYS ONLY.
[*] HELP WINNING LANES
[*] PLAN YOUR PATHING IN ADVANCE WITH EACH BASE. ENSURE YOU ARE IN THE RIGHT POSITION WHEN OBJECTIVES SPWAN AND ARE READY TO CONTEST.
[*] WHEN ENEMY JUNGLER IS ON THE OPPOSITE SIDE. TAKE OBJECTIVES ON YOUR SIDE.
[*] WHEN YOU CAN'T CONTEST DRAGON/BARON. PUSH ADVANTAGE ON THE OTHER SIDE.
[*] WHEN YOU ARE OUTNUMBERED. DO NOT TAKE DUELS OR TEAM FIGHTS UNLESS YOU KNOW YOU CAN COME OUT AHEAD.
[*] SPLIT PUSH WHEN YOU NEED TO PRESSURE ONE SIDE OF THE MAP AND YOUR TEAM CAN HANDLE THE TEAM FIGHTS.
[*] GET LEVEL 6 BEFORE 8 MINUTES.
[*] GET LEVEL 11 BEFORE 15 MINUTES.
[*] COMPLETE TRI-FORCE BEFORE 17 MIN.
[*] KEEP TRACK OF OPPONENT TEAM. I KEEP AN EYE ON MINI MAP FOR 90% OF MY GAME PLAY.
[*] GET
WARDS
EVERY-TIME YOU GO BACK TO BUY. USE THEM TO ESCAPE IF NEEDED.
[*]
TEAM FIGHT
- DO NOT ALL-IN, FLANK. PICK ON CARRIES OR PROTECT YOUR CARRIES. ENSURE TO BUILD UP YOUR PASSIVE TO MAXIMIZE YOUR DPS.
[*] DODGE CC AS MUCH AS POSSIBLE.
[*]
Q
- SAVE YOUR Q IN CASE YOU NEED TO GET OUT. LEARN TO USE YOUR E TO MINIMIZE DAMAGE TAKEN AND STUN.
[*]
TEMPO
- KEEP PRESSURE ON OBJECTIVES AND USE THE TEMPO IN YOUR FAVOR.
[/list]













MonsterKillerXVX_XVX
Jax Guide
[10.7] JUNGLE JAX-FARM-MAXIMUS - [ HIT EM' WITH THAT LAMP PO