Ornn Build Guide by MrDomian

🏆 ✔️ [ 12.21 ] ORNN - THE BEST BUILDS AND RUNES! 💕
x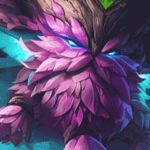 Did this guide help you? If so please give them a vote or leave a comment.
You can even win prizes by doing so!
I liked this Guide

I didn't like this Guide



Commenting is required to vote!

Thank You!
Your votes and comments encourage our guide authors to continue
creating helpful guides for the League of Legends community.
Choose Champion Build:
TOP

SUPPORT (OFF-META)

JUNGLE (OFF-META)
Runes:
SCALING RUNES (CDR)
Resolve
Grasp of the Undying
Demolish
Conditioning
Overgrowth
Sorcery
Manaflow Band
Transcendence
Bonus:
+8 ability haste
+9 Adaptive (5.4 AD or 9 AP)
+6 Armor

Spells:
FLASH & TELEPORT
Flash
Teleport
Ability Order
STANDARD ABILITIES
Living Forge
(PASSIVE)
Ornn Passive Ability
Threats & Synergies
Threats
Synergies
Extreme
Major
Even
Minor
Tiny
Show All
Extreme Threats
Ideal Synergies
Illaoi
Ban or dodge! Avoid her E and run away from her R. Attempt to hit when E misses. Destroy her tentacles on the map. Avoid team fights with her. Don't get pushed under the tower.
Lux
Lovely Nikola
Synergies
Lux
Lovely Nikola
Champion Build Guide
| ORNN | THE FIRE BELOW THE MOUNTAIN
Ornn is the Freljordian spirit of forging and craftsmanship. He works in the solitude of a massive smithy, hammered out from the lava caverns beneath the volcano Hearth-Home. There he stokes bubbling cauldrons of molten rock to purify ores and fashion items of unsurpassed quality. When other deities-especially Volibear — walk the earth and meddle in mortal affairs, Ornn arises to put these impetuous beings back in their place, either with his trusty hammer or the fiery power of the mountains themselves.
| PROS |


+

Has a lot of stuns.


+

Can build items on the line.


+

Is very durable in fights.


+

Very rarely banned.


+

Improves items for yourself and allies.


+

Extends stun thanks to its Brittle.


+

Useful even when is weaker.
| CONS |


-

Has a big mana problem.


-

Can not buy disposable items.


-

Is not mobile.


-

Only two skins.


-

Tough fight with ranged champions.


-

Is weak in split push


-

His skills are easy to avoid.
| PASSIVE | LIVING FORGE
Ornn can create masterwork items for himself and for his allies. Ornn can spend gold to forge non-consumable items anywhere. Additionally, Ornn gains an additional bonus HP, armor and magic resistance from all sources and with each masterwork upgrade.
| Q | VOLCANIC RUPTURE
| Range: 800 | Cooldown: 9/8.5/8/7.5/7 | Cost: 45 |
Ornn slams the ground, sending out a fissure dealing damage and slowing enemies hit. After a small delay, a magma pillar forms at the end location. Scales with your attack damage and deals physical damage.
| W | BELLOWS BREATH
| Range: 500 | Cooldown: 12/11.5/11/10.5/10 | Cost: 45/50/55/60/65 |
Ornn advances, breathing fire. Enemies hit by the final gout of flame become Brittle. Fire and Brittle deal %HP of target's as magic damage. Ornn's basic attacks against Brittle enemies briefly knocks them back.
| E | SEARING CHARGE
| Range: 800 | Cooldown: 16/15/14/13/12 | Cost: 35/40/45/50/55 |
Ornn charges, dealing damage to enemies he passes through. If Ornn collides with terrain while charging, the impact creates a shockwave around him which deals damage and knocks up enemies. Scales with your armor, magic resistance and deals physical damage.
| R | CALL OF THE FORGE GOD
| Range: 2500 | Cooldown: 140/120/100 | Cost: 100 |
Ornn summons a massive elemental at a location which travels toward him with increasing speed. Enemies run over by the elemental take damage, are slowed and are made Brittle. Ornn can recast the ability to charge into the elemental, redirecting it in the direction he hits it, causing the elemental to affect any enemies it runs over to be knocked up, dealing the same damage and re-applying Brittle. Scales with your ability power and deals magic damage.
| FLASH |
Basic skill for most champions. This allows you to get out of an awkward position or can be an addition to your skill combination.
| TELEPORT |
Basic skill for a top laner. It allows you to quickly get back on line in early game. You can quickly move to a fights for objects or a bot because Ornn is very fond of team play. When you split push in late game you can quickly teleport to baron or team fight.
| SUNFIRE AEGIS |
This item allows you to deal a lot of DMG in long trades. It is very effective when the enemy team has a lot of CC and has tanks, especially on top. At level 13 Sunfire Aegis automatically upgrades in your inventory to Forgefire Crest.
| FROSTFIRE GAUNTLET |
This item is cheaper and deals less DMG in long trades. Provides a lot of extra HP and size that allows you to cover allies. It's especially effective when you're behind and want to stay useful. At level 13 Iceborn Gauntlet automatically upgrades in your inventory to Frozen Fist.
| TURBO CHEMTANK |
This item is cheaper and deals less DMG in long trades. Provides a lot of CDR that will allow you to use skills much more often. It is especially effective when you are chasing your opponent or want to get into team fight more effectively. At level 13 Turbo Chemtank automatically upgrades in your inventory to Turbocharged Hexperiment.
| PLATED STEELCAPS |
Basic shoes on Ornn. Grants armor that creates synergies with a passive. They are especially effective when enemy champions rely on auto attacks.
| MERCURY'S TREADS |
Optional shoes on Ornn. Grants magic resistance that creates synergies with the passive. Only build when characters are mostly CC-based and mostly AP.
| IONIAN BOOTS OF LUCIDITY |
Recently, these shoes are gaining popularity. They are cheap and provide CDR. Still, I recommend building Plated Steelcaps or Mercury's Treads, because they will provide better stats and you'll have a lot of CDR from items and runes.
| THORNMAIL |
Perfect item for Ornn. Provides armor and HP, deals magic DMG when someone auto attacks you or you stun. It provides deep wounds that reduce enemy healing. If you need other items, you can build only Bramble Vest, later build Abyssal Mask or Warmog's Armor and complete Thornmail.
| ABYSSAL MASK |
Perfect item for Ornn with magic resistance. You have a lot of CC, so you basically always have a bigger DMG. He is especially effective in team fights as your team also deals more DMG.
| WARMOG'S ARMOR |
Very effective item, it provides CDR and HP. When you complete it, you will definitely have over 3000 HP. This allows you to recover quickly and create tremendous pressure on the map.
| GARGOYLE STONEPLATE |
Build this as the last item. It's expensive but provides armor, magic resistance and CDR. In teamfights, passively provides increasing armor and magic resistance. When you use an item, it provides a huge shield and champion size to cover your allies.
| RANDUIN'S OMEN |
An optional item that provides a lot of armor, HP, reduces DMG received and when used, it slows down enemies and reduces DMG. Effective against champions that mainly use auto attacks.
| FROZEN HEART |
Unlike Randuin's Omen, this item provides mana which is not as useful as HP. However, it also provides armor and reduces enemy attack speed. This also can be good option in late game.
| FORCE OF NATURE |
An optional item that provides a lot of magic resistance, HP, reduces the amount of DMG you receive over time and increases your movement speed in combat. Build when you have heavy AP champions dealing DMG over time.
| SPIRIT VISAGE |
Very rare option. Provides HP and CDR, but there are better magic resistance items. Only build when there are a lot of healers.
| KNIGHT'S VOW |
Very rare option. Provides HP and armor, but only build when you want to help your ally who is ahead in the stats. By marking your ally, you gain movement speed by moving towards it. Additionally, you take some of the DMG on you, which allows him to deal more DMG thanks to his longer life.
| DEAD MAN'S PLATE |
When you have full build you can try replacing your boots. It will give you HP, armor and movement speed. It also counts towards the bonus thanks to the mythical item. However, think about whether it is profitable, because in some situations it is better to have shoes.
| ELIXIR OF IRON |
The best option for a tank. Provides HP, tenacity, and increased champion size. Allies that follow you have increased movement speed.

Start the game only with

Refillable Potion
. Kill the first 4 minions, you can also all 6 minions and you must build

Doran's Shield
. If you want to play offensively, select

Corrupting Potion
. Some people are still building

Doran's Shield
to be very strong in the early game.
Building on line is simple, you have to build in the bushes. For example, you can build a

Ruby Crystal
on a line. You can take the fight, because you have HP advantage. If you feel you will need more mana build

Sapphire Crystal
, but if you play well, you won't need it. Remember that HP and mana are added depending on the HP and mana you already have. If the enemy has a lot of healing, build

Bramble Vest
. Also remember to quickly build at least

Boots
.
If you are playing against a ranged champion, I recommend max

Volcanic Rupture
to be able to farm. The mana cost does not change, so it is profitable. If you playing against a tank, you can try max

Bellows Breath
to have an effective trade.
On the line you can trade or try to kill, but the most important thing is not to get killed. Don't forget to impose your Brittle on your enemy. Try to position ganks with your CC. Your killing usually starts after level 6. You put tremendous pressure on the map with your R and

Teleport
. If you have

Demolish
, try to use whenever possible.
Your task is continue to farm, split push and look for team fights with your

Teleport
. After taking the first towers according to the situation, you will be looking for team fights, because after completing the mythical item you have a lot of CDR. You can also split push on bot with

Demolish
. If you're in a good position on split push, ping your team so they don't fight. However, if you don't have spells and there is objective available, go help your team. Remember that after 20 minutes the most important goal is to take the Baron. The best fights will be in the jungle because your skills are effective there thanks to the narrow spaces. Remember the vision to use good your

Call of the Forge God
.
The late game is where you feel best. You have additional HP, armor and magic resistance thanks to your passive

Living Forge
. After 13. level your mythical item has improved and you have received additional armor, magic resistance, HP and CDR. Even if you are behind, you can do a lot with your team thanks to CC. In the next levels, you upgrade the mythical items to your allies by giving them additional stats that are worth around $1,000 per person. In total, this is around $5,000 extra in stats, making Ornn king of the late game.
You especially want to help your team with your

Call of the Forge God
and other skills. You already have extra HP thanks to

Overgrowth
. Help your team to collect all the objectives and finish the game with them.
Thanks for reading my first guide. I will be updating the guide every patch. I invite you to evaluate and discuss it. If you have any questions, I can answer. GLHF! 💕
Patch 11.8: Thank you so much for suggestions
Heansuh
Patch 11.13: There is a new item in the game:

Anathema's Chains
Patch 11.15: Thank you so much for helping
Colechester