Sona Build Guide by BoomSuperBigBang
Not Updated For Current Season
This guide has not yet been updated for the current season. Please keep this in mind while reading. You can see the most recently updated guides on the browse guides page.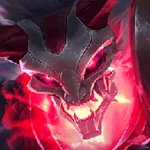 x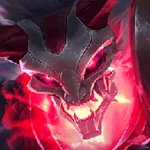 Did this guide help you? If so please give them a vote or leave a comment.
You can even win prizes by doing so!
I liked this Guide

I didn't like this Guide



Commenting is required to vote!

Thank You!
Your votes and comments encourage our guide authors to continue
creating helpful guides for the League of Legends community.

Ranked #17 in
Support Role
Ability Sequence

1
3
5
7
9

2
8
10
12
14

4
6
13
15
17
18

11
16

Not Updated For Current Season
The masteries shown here are not yet updated for the current season, the guide author needs to set up the new masteries. As such, they will be different than the masteries you see in-game.
Masteries

Introduction
Sona is a AP Ranged Support who excels in having a lot of utility. She has a poke, a sustain, a speed boost, a CC, a slow and a nuke. Basically, she is a jack-of-all-trades, allowing her to be very versatile. She kit revolves around buffing her allies with her active and using her Crescendo to disrupt her enemies in teamfigths. Since she is naturally squishy without much form of escape, she is best suited to stay behind and use her auras to aid her team. While Ability Power is important for her since she scales off raw AP, Cooldown Reduction is way more important that allows her continuously use her auras to aid her team, followed by mana regeneration so she can constantly keep up her auras. Ability Power comes after that.

Masteries
http://www.mobafire.com/league-of-legends/mastery-tree-planner#&tree1=0-0-0-0-0-0-0-0-0-0-0-0-0-0-0-0-0-0-0-0&tree2=2-2-0-0-1-3-0-0-1-0-0-0-0-0-0-0-0-0-0&tree3=1-3-3-1-3-0-0-3-0-0-0-1-1-0-0-1-3-1&v=2
Firstly I don't take the offensive tree on Sona because i usually don't play too aggressively during early game.


Block &

Unyielding - Reduces enemy poke


Recovery - Allows you to regenerate health, lasting longer in lanes.


Veteran Scars &

Juggernaut - More HP for the squishy Sona


Phasewalker - While 1 second off

recall doesn't seem like much, it had save me more times that I could count.


Fleet of Foot &

Wanderer - Taken due to the recent nerf that reduces her movement speed and allows you to ward faster.


Meditation - Since

Sona is relatively mana-starved early on, this mastery can help her a fair bit, allowing more pokes or sustain.


Scout - Another optional mastery that I prefer. The extra range could potentially save you from being face-slammed from the bushes.

Summoner's Insight - More Flashes and Exhausts
[Greed & Bandit &
Scavenger - Gives you more gold during the laning stage since you won't be taking any CS.

Wealth - This one is also optional. I prefer this since it will give me gold for one more

Health Potion or

Mana Potion.


Intelligence - As CDR is very important for

Sona, this one is a must pick. Also reduces activated item CD, which is always welcomed.

Abilities
Power Chord

After casting 3 spells, Sona's next attack deals bonus magic damage in addition to a bonus effect depending on what song Sona last activated.
Hymn of Valor

Cost: 45/50/55/60/65 Mana
Range: 825

Sona plays the Hymn of Valor, sends out bolts of sound, dealing magic damage to two nearby enemies, prioritizing champions and monsters. Sona gains a temporary aura that grants allies tagged by the zone bonus damage on their next attack against enemies and extends the duration of her aura for each ally she aids.

Active: Deals 40/80/120/160/200 (+50% Ability Power) magic damage to the nearest two enemies (prioritizes Champions). Sona gains an aura that grants allies 0 (+20% Ability Power) additional magic damage on their next attack for 5 seconds. Sona's aura lasts 3 seconds and is extended by 0.5 seconds for each ally she aids.
Power Chord - Staccato: Deals 40% bonus power chord damage.
Aria of Perseverance

Cost: 80/85/90/95/100 Mana
Range: 1000

Sona plays the Aria of Perseverance, sending out protective melodies, healing Sona and a nearby wounded ally. Sona gains a temporary aura that grants allies tagged by the zone a temporary shield and extends the duration of her aura for each ally she aids.

Active: Heals Sona and the most wounded nearby allied Champion for 30/50/70/90/110 (+20% Ability Power). This heal increases by 0.5% per 1% missing Health on the target. Sona gains an aura that grants allies a 0 (+20% Ability Power) shield for 1.5 seconds. Sona's aura lasts for 3 seconds and is extended by 0.5 seconds for each ally she aids.
Power Chord - Diminuendo: Reduces an enemy's total damage output by 20% (+[0]%) for 3 seconds.
Song of Celerity

Cost: 65 Mana
Range: 360

Sona plays the Song of Celerity, granting herself bonus Movement Speed that decays over time. Sona gains a temporary aura that grants nearby allied champions bonus Movement Speed and extends the duration of her aura for each ally she aids.

Active: Grants Sona [0]% (+[0]%) Movement Speed that decays over time and creates an aura of Celerity around her that lasts 3 seconds. Tagging an ally with the zone grants the ally [0]% (+[0]%) Movement Speed for 1.5 seconds, and Sona increases the duration of her aura and her own Movement Speed buff by 0.5 seconds.
Power Chord - Tempo: Slows an enemy by 40% (+[4% Ability Power]%) for 2 seconds.
Crescendo

Cost: 100/150/200 Mana
Range: 900

Sona plays her ultimate chord, stunning enemy champions and forcing them to dance and dealing magic damage to them. Each rank increases the power of all aura effects.

Active: Strikes an irresistible chord, stunning enemy Champions and forcing them to dance for 1.5 seconds and take 150/250/350 (+50% Ability Power) magic damage.
Passive: Each rank of Crescendo grants Sona increased power in her auras. Song of Celerity also gains increased power in Sona's self buff.+10/20/40 magic damage for Hymn of Valor+10/20/40 shield power for Aria of Perseverance +2/4/6% Movement Speed for Song of Celerity