Kayle Build Guide by Tokor
x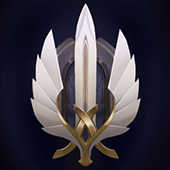 Did this guide help you? If so please give them a vote or leave a comment.
You can even win prizes by doing so!
I liked this Guide

I didn't like this Guide



Commenting is required to vote!

Thank You!
Your votes and comments encourage our guide authors to continue
creating helpful guides for the League of Legends community.
Runes:
Kleptomancie

Inspiration


Kleptomancy

Magical Footwear

Biscuit Delivery

Time Warp Tonic
Resolve


Bone Plating

Revitalize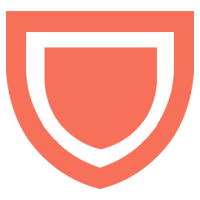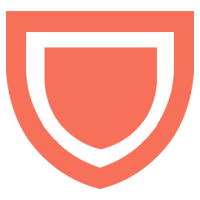 Bonus:
+10% Attack Speed
+6 Armor
+6 Armor

Spells:
:TokorIsFine:


Flash

Teleport
Ability Order
Classique


Divine Ascent
Kayle Passive Ability
Threats & Synergies

Threats

Synergies
Extreme
Major
Even
Minor
Tiny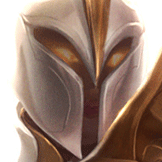 Show All

Extreme Threats
Ideal Synergies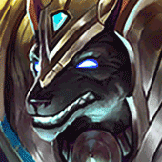 Nasus
C'est quasi impossible de gagner ce matchup tout seul. Il scale plus vite que vous et son slow vous empêche littéralement de jouer. Demander des ganks en early si vous pouvez et essayez de le poke un maximum.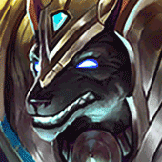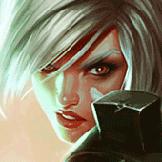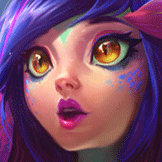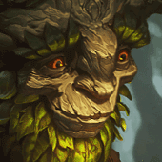 Ivern
Il sera votre acolyte préféré (coucou Lynboe <3) car il vous offre une frontline avec Marguerite et des shields/ardent pour vous renforcer. Si vous êtes redside, vous aurez le droit à tous les red buffs en plus !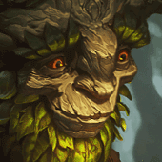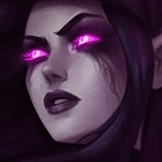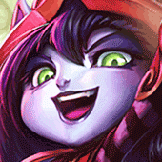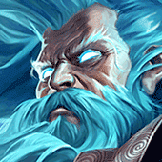 Champion Build Guide
Salutations les académiciens !

Dans ce guide sur Kayle, je vais vous présenter tout ce qui se fait actuellement sur Kayle de manière viable. Vous allez le voir, il y a BEAUCOUP de possibilités sur le champion et énormément de choses sont possibles sur elle. Donc n'oubliez pas de lire les notes à côté des builds et des runes pour avoir des explications. J'ai essayé de détailler un maximum de choses et c'était franchement pas évident à faire. J'espère donc que ce guide vous sera utile et qu'il vous plaira !

Si vous avez la moindre question, proposition de build ou autre, n'hésitez pas à venir me MP ! Je me ferai une joie de vous répondre ! :D

Vous allez le voir mais je n'ai pas encore rédigé tous les matchups toplane tout simplement parce que le champion est tout neuf et je manque donc encore un peu d'expérience dessus, même si j'ai déjà une vingtaine de partie dessus depuis son rework.
Présentation du champion

Si vous ne connaissez pas les nouveaux sorts de Kayle ou si vous ne connaissez absolument le champion, je vous invite à regarder cette vidéo qui vous Kayle dans sa globalité :

Concernant le passif vous l'aurez compris, plus vous serez haut niveau, plus vous serez fort.
- Du niveau 1 à 6 vous n'avez AUCUN potentiel de kill, ne cherchez aucun trade et même ne cherchez même pas à trop trade back votre adversaire. Concentrez vous uniquement sur votre farming et le fait de rester safe dans votre lane ou des ganks.
- A partir du niveau 6 votre potentiel de kill augmente légèrement. Grâce à l'exaltation vous pourrez punir les actions un peu trop ambitieuses de vos adversaires et les tuer. Vous pouvez également commencer à prendre les camps de jungle UNIQUEMENT si votre jungler et sur le side opposé au votre !
- Une fois au niveau 11 la partie commence enfin. Vous avez normalement quelques objets en poche et SURTOUT vous êtes devenu un range ! Vous allez maintenant avoir une vraie utilité en teamfight et si votre phase de lane n'est pas encore terminé, elle ne saurait tarder vu comment vous allez en faire baver à vos adversaires. Tout ça n'est bien sûr possible que si vous n'êtes pas trop derrière dans la partie.
- Le niveau 16 représente votre apogée dans la faille de l'invocateur. Il pourra vous servir de roue de secours si vous étiez vraiment derrière dans la partie ou alors il vous permettra d'accomplir aisément votre rôle de purificatrice. Parfois, le split push est une bonne stratégie aussi pour vous aider à l'atteindre rapidement mais attention à ne pas laisser tomber votre équipe quand même.


Passons au Qspell maintenant, ce skill shot AOE est mine de rien un peu difficile à utiliser à cause de son casting time un peu long. Cependant, il va souvent vous aider à farm à distance et une fois max, ce sort sera un bon outil de poke mais également de kiting grâce au slow. Notez que ce sort transperce également un peu les cibles ce qui peut vous aider à last hit certains sbires.
Ce qui est intéressant avec ce sort aussi, c'est qu'il reste utile toute la partie. En effet, vers le mid game ses dégâts commencent à devenir un peu léger mais le fait que ce sort diminue l'armure et la résistance magique de 20% pendant 3 secondes est absolument insane je trouve. Avant d'attaquer une cible (surtout les tanks), essayez donc de placer ce sort dessus avant de lui balancer vos attaques de bases qui seront alors beaucoup plus dévastatrices.


Le heal de Kayle est plus utile qu'on le pense. En effet, c'est un très bon outil de survivabilité grâce au buff de move speed qu'il offre. Il va vous aider à éviter les sorts adverses lors d'un gank ou tout simplement vous garder à une distance suffisante de votre vis-à-vis et ainsi rester safe.


La lame de feu stellaire (***** plz) est un très bon outil pour scale grâce à sa portée et son AOE une fois niveau 6. Le fait que ce sort reset une attaque de base va rendre votre farming encore plus simple aussi. En fight, il sera aussi très utile parce qu'il peut surprendre vos ennemis grâce au burst fourni sur les cibles low hp.


L'ultime que vous connaissez bien a été modifié sur un point qu'il est important d'énoncer. Lorsque vous utilisez votre R vous ne pouvez pas attaquer ni même utiliser vos sorts que vous l'utilisiez sur vous ou sur un allié, ça ne change rien. Notez aussi qu'une fois rang 3, la durée de l'invulnérabilité qu'offre le sort dure 3 secondes. Cependant, l'animation du sort ne change pas elle, ce qui veut dire qu'une fois que les lames retombent au sol, vous restez encore facilement une seconde invulnérable. Ça peut vraiment vous servir de savoir ça pour derrière utiliser un zhonya ou même dps plus longtemps et après flash out.