Udyr Build Guide by Lightning_Ranger221100

My (definitely meta) guide on Attack Speed Udyr. (Updated because i'm dumb)
x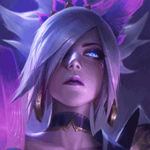 Did this guide help you? If so please give them a vote or leave a comment.
You can even win prizes by doing so!
I liked this Guide

I didn't like this Guide



Commenting is required to vote!

Thank You!
Your votes and comments encourage our guide authors to continue
creating helpful guides for the League of Legends community.
Recommended Items
Runes:
The Ideal set.
Precision
Conqueror
Triumph
Legend: Alacrity
Coup de Grace
Sorcery
Celerity
Waterwalking
Bonus:
+10% Attack Speed
+9 Adaptive (5.4 AD or 9 AP)
+6 Armor

Spells:
The glorius spells
Chilling Smite
Flash
Ability Order
Abilities
Bridge Between
(PASSIVE)
Udyr Passive Ability
Threats & Synergies
Threats
Synergies
Extreme
Major
Even
Minor
Tiny
Show All
Extreme Threats
Ideal Synergies
Rammus
If rammus is here, dc. He just prevents u from doing anything. UNLESS! You have a teammate, which then... YOU BOTH DIE! Perma ban
Morgana
Morgana's E and Q paired with Udyr's attack speed, leaves enemies ded in the dust.
Synergies
Morgana
Morgana's E and Q paired with Udyr's attack speed, leaves enemies ded in the dust.
Champion Build Guide
GOOD MORNING! I'm Lightning Ranger or Brandon221100 as my username in League.
So When I first played League... which was on august 14th, I was interested in many characters, but one that caught my attention was Udyr.
The way his abilities differ and give him the ability to play as so many roles was so awesome to me.
Sadly, when I first tried him, his tank set made me question everything I was doing. "Why am I playing this when I can just go Morde or Yuumi?" (yes i know, I'm a morde main, sue me) "Why is he so weak, just KILL THEM ALREADY?!", and "Why can't he reach anyone and when he does, why does he hit like a child?"
That was until, I found Attack speed Udyr. I then played Attack speed udyr and for the first time ever, I genuinly felt great playing Udyr.
I played my first attack speed udyr game, got 39/4/3 K/D/A ratio and got a Penta, My First Penta. And now that s11 is out, this set is even more busted. So, imma share the secrets of my success with you guys.
Btw, i'm very new to MobaFire so please excuse me if i can't design properly or put jpgs WHICH I TRIED FOR 7 HOURS. I accept criticism.
This set has a lot of positive things going for it, and today I will show you. (Only wish I new how to put the jpg.)

Pros
:
1. Any Low Health character can be Insta killed before you blink.
2. Once he scales, nothing can stop him, even Baron gets soloed.
3. With life steal, he almost never dies.
4. In late game, with his speed, he could catch you at any time.
5. Can win almost all 1v1 fights... except if it's against Rammus.
6. Has a 50/50 matchup against assassins.
7. Good against almost every jungler
8. Shreds Objectives and can yoink em like it's nothing.
Of course, with every good set, comes problems, but don't worry, this set has not that many. (sorry i still can't put pngs)

Cons
:
1. Armor that reduces attack speed could be severe for Udyr.
2. Needs to scale, so being behind causes problems.
3. Having short range gives him less options in team fights or long ranged duels, however he makes up for these by having massive amounts of speed.
4.
R A M M U S
5. Assassins have a 50/50 chance against him, they can one shot him, but if he jumps them then well... let's just say they didn't disconnect cause of WIFI problems.
6. Tanks can last longer than other roles, which udyr doesn't like since he prefers short battles. (I last time said tat attack speed udyr is good against tanks, I was wrong)
7. Very relient on BotK, without it, he dies very fast.
Almost all of Udyr's abilities in this set are good
E X C E P T, R
but other then that, his abilities make him a true monster.
1. His passive

Bridge Between
gives him movement speed and attack speed, his two most beloved stats, with this passive, Udyr becomes destructive anytime he uses a single ability, paired with the fact that it stacks and you have yourself a killing machine. The only drawback is that he has to waste lots of mana just to maintain it.
2. Ah, Udyr's best move, his

Wilding Claw
which allows his basic attacks to strike multiple times. This move makes him one of the best shredders in the game. Giving him attack speed added on with

Bridge Between
's attack speed lets him kill everything in the game. And I haven't even mentioned the items hol lawd.
His Q with his passive and items make him a practical ADC and tank combined. Have anyone face him, and they will have their lives bonked to death.
3. Alright, enough with the bias on Q and on to his W,

Iron Mantle
. This move gives Udyr the ability to survive more than you think. Although this is the last ability you should upgrade to full, don't underestimate its value. This gives him a shield that can negate quite a lot of damage, some of which could be lethal. When it's triggered, it also gives Udyr the ability to heal on every third hit, which gives him EVEN MORE HEALING. this gives Udyr the edge on surviving 1v1 fights.
4. Now his last Useful ability (sorry

Wingborne Storm
) is

Blazing Stampede
, his E. This ability allow Udyr to run faster while also stunning the first person he hits with his auto-attack. This ability is incredibly useful since it helps negate the weakness of the short-range for Udyr. This ability allows him to gap close easily while also assassinate anyone he stuns in seconds. It's also really good if you need to escape or chase someone.
Udyr is... interesting, many people play him as a tank, but for this, it's full AD BABY
Let's go over the

Precision
runes
1.

Conqueror
helps Udyr heal, do extra damage and keep him alive. Udyr's attack speed helps grant stacks faster. This makes Udyr a lethal threat and gives you a ability to pressure like no one else has.
2.

Triumph
gives Udyr more gold and also let's him heal more, Udyr really likes healing and can life steal everything if you let him.
3.

Legend: Alacrity
gives Udyr attack speed and makes him stronger then you might think, this rune upgrades his already broken attack speed into chaos.
4.

Coup de Grace
normally, people pick

Last Stand
since Udyr has tank properties, but with this set, that doesn't matter, since his attack speed would bring anyone to low health fast. This rune increase his damage and makes him strong.
Now it's time for the

Sorcery
runes.
5.

Celerity
gives Udyr's E a higher speed boost, making him go super saiyan in terms of speed. He can hunt you down from Blue to Red base in 15 seconds.
6. Last but not least

Waterwalking
gives him a boost of Movement speed and Adaptive damage in the river, making him way stronger when taking objectives, this also makes it harder for other to try to take these objectives.
ANDDDDD WE'RE DONE. The bonus runes can be seen in the runes list.
Well, guess I have to talk about the items now, kind of a bummer.
1.

Stridebreaker
is one of, if not the best ganking item for a bruiser. attack speed for days, movement speed that puts hecarim to shame and immobilizing active that makes enemies wish they were never born. And with Udyr, it gets a whole lot better.
2.

Plated Steelcaps
gives udyr the ability to shrug off hits like it's nothing and allows him to continue fighting.

Mercury's Treads
is only for AP and CC so, the best is Plated caps.
3.

Blade of the Ruined King
gives Udyr the ability to shred and heal a ton. With BoRK, your days of tanking are over, you are now an ADC. He is incredibly reliant on its ability to heal and shred, without it, he barely can hold a fight.
4.

Wit's End
helps Udyr fight AP characters while also giving him DPS, this is honestly one of Udyr's best items and it should get more love.
5.

Dead Man's Plate
gives Udyr more survivability and helps him gank better, added with the fact that Udyr gets bonus speed form Stridebreaker, he can chase you and you won't be able to do anything.
6.

Phantom Dancer
is Udyr's last item, it grants him bonus speed on hit and when you proc 5 hits, it will transform you into a machine gun and give you tons of attack speed.
Attack Speed Udyr is incredibly broken and probably will be the next Master Yi, Hell, he is a counter to Yi even with the assassin law.
This set is so good but is underrated because it isn't those, FLASHY SETS or not GAme BrEaKINg EnOuGH.
Hopefully this guide shined some light on a new way to play Udyr, for you and others that you could share with.
I have mastered the art of Attack speed Udyr and let's just say my win rate is more then high rn.
This took a long time to make so i hope you guys like it. This is also my first time making a guide so, please bear it being bad.
Thank you so much for reading anddd i have no idea how to end this... ummm... I listened to Baka Mitai on repeat for 3 hours straight. Alright goodbye.