x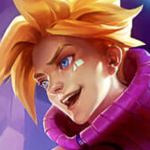 Did this guide help you? If so please give them a vote or leave a comment.
You can even win prizes by doing so!
I liked this Guide

I didn't like this Guide



Commenting is required to vote!

Thank You!
Your votes and comments encourage our guide authors to continue
creating helpful guides for the League of Legends community.
Runes:

Sorcery


Phase Rush
Manaflow Band

Transcendence

Waterwalking
Domination


Sudden Impact

Ravenous Hunter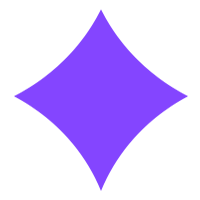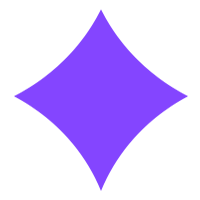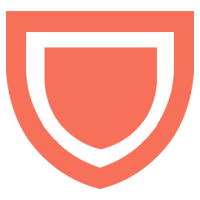 Bonus:
+9 Adaptive (5.4 AD or 9 AP)
+9 Adaptive (5.4 AD or 9 AP)
+6 Armor

Spells:

Flash

Teleport
Ability Order


Moonsilver Blade
Diana Passive Ability

Moonfall
E
Threats & Synergies

Threats

Synergies
Extreme
Major
Even
Minor
Tiny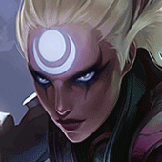 Show All

Extreme Threats
Ideal Synergies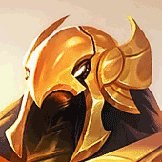 Azir
Pré seis a lane é dele. Pós seis ele pode te driblar. Lute fora da rota se possível e/ou abuse do tempo de recarga da Ult dele.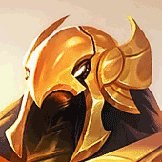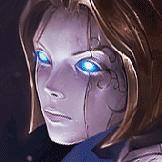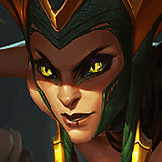 -créditos ao Udany



- Créditos a Kemikuri
Seja bem-vindo ao meu guia de Diana!
Esse guia quer te ensinar a jogar LoL enquanto te ensina a jogar de
Diana
. Isso significa que se você já tem uma boa noção de jogo, sugiro evitar os primeiros capítulos e ir direto para "Runas".
Meu objetivo é garantir que você aproveite os pontos fortes dela
em relação a outros campeões e ao fluxo do jogo
, o que aumenta suas chances de vitória. Dito isso, LoL não é um jogo em que as mesmas estratégias vão funcionar em todas as partidas e um guia não consegue ensinar tudo que se precisa saber.
Experiência aqui também vai contar muito.
Se você veio aqui desesperado depois de escolher Diana na ranqueada por ela ser counter de alguém, sinto muito, mas tenho más notícias pra você.
Ser um bom jogador envolve reconhecer os próprios erros. É claro que isso tem limites e reconhecer que não se pode ganhar sempre faz parte do jogo. No entanto, ser crítico sobre seu jogo é o primeiro passo para superar dificuldades. Você pode fazer isso usando o recurso de replay do próprio client do LoL; assista seus próprios jogos, tente perceber o que poderia ter sido feito melhor e o que não tinha jeito mesmo.
Por último, este é um trabalho em andamento com o objetivo de ajudar jogadores. É gentil deixar um comentário após votar no guia, pra que eu saiba onde está bom e onde melhorar.
Ignorem o tom robótico e o baixo volume da minha voz em alguns vídeos; meu microfone é ruim e eu sou tímido lkçfjl.
Aqui
tem um glossário pra termos estrangeiros.
-créditos a jhoijhoi pela imagem a seguir

---

Diana
é um campeão de
dano mágico
e de classe mista. Seu dano "burst" e mobilidade garantem sua identidade como assassina, enquanto seu dano por segundo e resiliência permitem que ela funcione como lutadora. As habilidades de Diana a fazem mergulhar em um confronto e ficar lá, então ela tem mais facilidade no jogo quando tem um time com utilidade, seja com habilidades em área de ação ou a capacidade de isolar um alvo para que Diana o abata.
Ironicamente ou não,

Leona
é um campeão excepcional para ambas as funções. Outros campeões como

Malphite
,

Orianna
,

Sivir
e

Thresh
, entre outros, também funcionam bem por um motivo ou por outro. Um time menos aproveitável para Diana seria um focado em vencer através de poke ou desengajamento, o que pode incluir campeões como

Janna
,

Karma
,

Jayce

Nidalee
e outros.

---

Vídeos da central de aprendizado
aqui
Assassinos surpreendentemente servem pra assassinar. Todos possuem mobilidade para alcançar e perseguir seus alvos, seja a

Living Shadow
de

Zed
ou o

Shunpo
de

Katarina
. Por precisarem de dano rápido e certeiro para assassinar, assassinos compram itens de dano e não utilidade ou durabilidade, dependendo mais de sua mobilidade e posicionamento para sobreviver.
Assassinos normalmente possuem habilidades que se conectam umas às outras, recompensando a ordem certa com ainda mais poder destrutivo. Diferente dos magos, trocar dano com apenas uma habilidade não é eficiente em termos de dano e tempo de exposição.

LeBlanc
, uma assassina famosa, causa dano extra ao ativar sua

Sigil of Malice
, o que recompensa jogabilidade agressiva e incentiva jogadores a usar várias habilidades em um curto espaço de tempo.
Como um assassino, você precisa se jogar na cara dos inimigos e destruí-los o mais rápido possível
, o que é importante contra times que tem uma ameaça muito séria que pode destruir um confronto se sobreviver, como

Kog'Maw
,

Jinx
ou

Cassiopeia
.

---

"Ou se tem dano, ou se é tank; os dois é covardia".
- Thiago G Dias
Vídeo da central de aprendizado
aqui
.
Lutadores são mais duráveis que assassinos: alguns podem se regenerar, outros podem se proteger de dano, outros tem mais vida. Apesar disso, ambas as classes podem ser jogadas parecido, pulando nos carregadores da equipe inimiga para removê-los da luta.
Lutadores podem apanhar sem morrer, mas pagam por isso ao não terem habilidades para escapar de uma luta, só para entrar nela. Por isso eles frequentemente compram itens defensivos também, o que torna essa classe mais tolerante com erros do que os assassinos: enquanto qualquer tropeço como assassino leva à sua morte, lutadores podem sobreviver a situações desfavoráveis mais facilmente por serem mais parrudos, enquanto ainda tem dano o suficiente para remover um carregador de um confronto.
Lutadores geralmente tem controle de grupo que falta aos assassinos. Isso significa que podem ser mais úteis em um confronto ainda que não estejam tão fortes na partida.

---

Vídeo da Central de Aprendizado
aqui
O alto risco de ser agressivo e se jogar nos inimigos vem com uma alta recompensa: quando você garante um abate, isso se transforma numa vantagem em ouro que te torna mais apto a somar novos abates, criando o chamado efeito bola de neve. Ao atacarem quando os oponentes estão vulneráveis, assassinos e lutadores estabelecem sua superioridade e garantem que os oponentes vão estar enfraquecidos durante o jogo.
Varrer o chão com alguém várias vezes tem um efeito psicológico:
não só atrasa os itens dele como o frustra
, aumentando a chance dele errar e retroalimentando um ciclo de morte e frustração. Todos nós já estivemos nessa posição, e sabemos que não é bonito.
Pelas habilidades de mobilidade e dano, assassinos e lutadores são ótimos para andar pelo mapa e emboscar rotas aliadas. Se ao visitar uma rota, o inimigo teve de gastar um

Flash
e agora está voltando para a base, você e seu aliado estabeleceram uma vantagem pelos próximos cinco minutos. Tire proveito dela e faça objetivos; trabalhe com seu caçador da selva e coloque pressão no mapa inteiro. Faça os inimigos temerem você.
Tudo isso significa que jogar com campeões agressivos é ao mesmo tempo fácil e difícil. Não é difícil usar

Crescent Strike

Lunar Rush

Pale Cascade

Lunar Rush
como
Diana
e matar alvos frágeis. É difícil saber a hora de fazer isso e não acabar com quatro outros membros do time inimigo preparados para te fazer de almoço.
É também
muito
importante aproveitar o tempo que os inimigos estão mortos para trabalhar com seu time e tomar objetivos como torres ou dragões. O final do jogo não é seu ponto forte, por isso é preciso procurar jogadas no mapa como emboscadas e objetivos para acelerar o ritmo da partida e garantir suas vantagens rápido, antes que o time inimigo tenha chance de revidar.
"Silenciosa como uma sombra. Ligeira como uma corça."
- Arya Stark

---
asasa[/color]


Ímpeto Gradual:
Velocidade de movimento e resistência a lentidão após acertar três ataques básicos ou habilidades. Desengajamento, acompanhar seus alvos, escapar de uma mergulhada na torre, isso tudo se torna possível com essa runa. Com essa runa Diana pode aplicar

Moonsilver Blade
rapidamente em conjunção com

Nashor's Tooth
, e é especialmente eficaz após a conjuração de

Moonfall
.

Faixa de Fluxo de Mana:
Acertar habilidades em campeões fornece mana máxima e regeneração de mana após 10 acúmulos. Tenho preferido essa runa em minha transição para O Lacre Negro como item inicial e por considerar o escudo de Orbe Anulador mínimo.

Transcendência:
Redução de tempo de recarga a partir do nível 10, RTR extra se torna poder de habilidade. Essa runa somada ao

Nashor's Tooth
e

Zhonya's Hourglass
te dão 40% de RTR, o que é legal. A melhor escolha entre as disponíveis.

Caminhar sob as águas:
VdM e PdH no rio. Útil não só para vaguear, mas para confrontos no dragão e no arauto/barão. Melhor do que

Scorch
por agora.

Impacto Repentino:
Penetração mágica para seu burst pós-seis, que é quando suas jogadas ofensivas realmente são desbloqueadas. Uma das poucas runas ofensivas nessa build, mas se você se sentir desconfortável sem uma runa nos níveis 1-5,

Taste of Blood
é uma escolha possível.

Caça Voraz:
Cura que aumenta com base nos seus abates. Presença na rota, presença em duelos. Às vezes só o que você precisa é de um pouco de vida a mais para sobreviver a um mergulho, e essa runa fornece justamente isso.

Golpe de Escudo:
Resistência mágica e armadura extras sob efeito de escudos e dano extra no próximo aa, mas não tão bom por você raramente construir HP nessa build. Pode ser útil como escolha defensiva/ofensiva e se houver mais fontes de escudo no seu time.

Osso Revestido:
Durabilidade para seus engajamentos ou contra oponentes que
trocam com você
. Alto tempo de recarga desfavorece um pouco essa runa.

Second Wind
é uma escolha possível contra oponentes que cutucam ou causam pequenos danos repetidamente, oferecendo regeneração para uma fase de rotas mais suave.

---

-créditos a Deve-kun

"Meus olhos estão abertos"
Vídeo da Central de Aprendizado
aqui
Sentinelas te dão informações, informações são poderosas e poder ganha as partidas de League. Ter visão ao posicionar sentinelas permite que você saiba por onde os inimigos estão andando e, portanto, são elas que evitam a sua morte e são elas que possibilitam a sua ascensão. Todos no seu time devem comprar sentinelas, pois todos se beneficiam delas, mas algumas das vantagens pessoais relevantes proporcionadas pela visão envolvem:
1)Evitar emboscadas dos inimigos na sua rota. Você não tem habilidades de escape e é por isso vulnerável a emboscadas. Um passo em falso é o suficiente para ser devorada viva.
2)Assassinatos requerem que você consiga ver o inimigo. Muitas Dianas pulam nos oponentes de rota e são assassinadas por sua imprudência pelos caçadores à espreita no mato. Você não pode encher os bolsos dos inimigos com a sua morte, -você- precisa suprimí-los. Após a fase de rotas, é essencial saber por onde andam seus alvos prioritários e se eles estão sozinhos.
Garanta que os outros membros do time inimigo estejam longe -
mortos ou foram vistos em outra rota
- antes de tentar um assassinato, ou corra o risco de ser o seu nome no obituário.
Quando os inimigos têm visão de você, eles têm menos chance de cometer erros por terem mais informações para basear decisões. Abusar da falta de visão dos oponentes é essencial para se aproximar sorrateiramente e matar seus alvos, e por causa disso trocar o amuleto para

pode ser necessário. Veja que amuletos seu time escolheu e tome sua decisão.

---

| | |
| --- | --- |
| Minha escolha preferida. Poções com refill e recuperação extra, mana e a passiva de glória. São itens que fortalecem sua fase de rotas e economizam seu dinheiro em poções. O ponto fraco desse início é a gestão de recursos, mas a economia em HP efetivo após voltas sucessivas é bem interessante. | Uma opção segura com regeneração renovável e um pequeno bônus de dano contra campeões. Comba com o Lacre Negro pra solidificar sua presença na rota. Compre esse item primeiro quando você quiser sobreviver a uma rota agressiva ou trocar dano com oponentes corpo-a-corpo nos níveis iniciais. Lembre-se de ativar antes de partir para cima. |
---

| | | | | |
| --- | --- | --- | --- | --- |
| | SAPATOS DO FEITICEIRO | FERRÃO | CÓDEX DEMONÍACO | |
Parece estranho priorizar as botas no início, mas elas dão atributos muito importantes. A penetração mágica é efetiva contra campeões frágeis por eles terem pouca resistência mágica base. Além disso, boa parte dos personagens na rota meio tem ao menos um disparo de precisão para ser desviado, o que é mais fácil de fazer se movendo depressa.
Outra vantagem é a de chegar às outras rotas mais rápido: alguns segundos economizados podem ser a diferença entre um abate e tempo perdido. Assassinos são conhecidos pelas emboscadas, e não ter velocidade de movimento como um assassino é um problema maior em comparação com outras classes.
Pontos negativos dessa priorização incluem a falta de sustentação, o fato da penetração mágica não adiantar para farmar e o fato da velocidade de movimento não ser garantia de não ser atingido.

Stinger
e

Fiendish Codex
são aprimorados para

Dente de Nashor, nosso primeiro item. Ferrão é feito primeiro contra oponentes corpo-a-corpo, Códex é feito primeiro caso seu oponente ataque à distância.
---

| | | | | |
| --- | --- | --- | --- | --- |
| | | | | |
Essencial
.
Velocidade de ataque, poder de habilidade, redução de tempo de recarga e uma passiva que aplica dano mágico nos seus ataques por um preço aceitável e com bom custo-benefício.
Recentemente esse item subiu no meu conceito após mudanças no jogo e faço ele primeiro. A passiva de

Moonfall
, que oferece até 90% (!)de velocidade de ataque e

Phase Rush
facilitaram a aplicação da passiva enormemente, e esse item sinergiza de acordo. Também torna a sua limpeza de tropas menos dependente de mana.
Infelizmente ele não oferece poder de habilidade massivo nem resistências, e não é garantido que você vai precisar do tempo de recarga já que na soloQ os confrontos de equipe não ocorrem com regularidade. Apesar da vocação de
Diana
para investidas divididas, ela ainda é um campeão sem escape e depende do seu time para garantir visão nas entradas da rota em que ela estiver e próximo ao confronto de equipe caso ela precise se teleportar para lá.
---

| | | | | |
| --- | --- | --- | --- | --- |
| | | | | |
Defensivo essencial
.
Possui um efeito ativo útil para Diana, que está frequentemente no meio do time inimigo. Ela não possui nenhuma maneira de evitar ataques: a única resposta que Diana tem para dano é absorvê-lo, e por isso é imperativa a compra de um item com mitigação/evasão de dano. Pelos atributos ofensivos e defensivos, esse item é uma boa opção para aprimorar caso

Ornn
faça parte do seu time.
Este item também permite que você inicie confrontos de equipe ao pular no meio do time inimigo, conjurar

Moonfall
e ativar a Ampulheta de Zhonya. É mais fácil fazer isso com itens de resistência, já que você não corre tanto o risco de ser obliterado, mas como assassino sua relativa fragilidade te faz correr o risco de ser massacrado por controle de grupo antes de ativar o Zhonya:
pule para 49:10
(créditos a MrPepa por esse achado).
Desvantagens incluem lembrar-se de usar o ativo para evitar o óbito por coisas como

Ignite
, o que pode ser um problema em situações de tensão. Se você não usar o ativo, o item perde seu propósito, além de custar sua vida. Isso é caro.
---

| | | | | |
| --- | --- | --- | --- | --- |
| | | | | |
| | | | | |
| --- | --- | --- | --- | --- |
| | CAPUZ DA MORTE DE RABADON | | CAJADO DO VAZIO | |
Rabadon primeiro, a não ser que ambos atirador e mago inimigos estejam fracos
.
Capuz da Morte de Rabadon tem puro poder de habilidade com bom custo-benefício. Cajado do Vazio fornece menos AP, mas ignora uma porcentagem da resistência mágica do alvo.
Em atributos,

Void Staff
é eficiente quando seus inimigos começam a acumular resistência mágica, aproximadamente a partir de 65 de MR, e causa mais dano em comparação a dar menos AP. Como seu terceiro item, nesse ponto do jogo seus inimigos terão feito alguma proteção mágica contra você, e o preço menor pende a balança ainda mais para o Cajado do Vazio.
No entanto, Diana se beneficia de poder de habilidade também para a resistência do escudo. Somando isso ao fato de que seus alvos principais são os membros frágeis do time inimigo e que eles não podem construir resistência mágica até tarde no jogo, é possível ver por que eu faço

Rabadon's Deathcap
como terceiro item. Se houve um

Ornn
no seu time, aprimore o Capuz para Coroa da Morte se estiver confiante em limpar o chão com seus inimigos.
A exceção está no caso dos seus alvos prioritários estarem tão fracos que sua presença no jogo seja irrelevante. Nesse caso,

Void Staff
é uma escolha melhor para matar os lutadores e tanques em cima do seu atirador. Faça em seguida o item que você não tiver feito.
---

Você deve fazer o máximo para terminar a partida antes disso. Se o jogo chegou a esse ponto, é pouco provável que você tenha uma chance de assassinar o Atirador ou o Mago inimigo antes de um confronto de equipes por todos começarem a andar juntos.
A essa altura o atirador do seu time é mais importante nos confrontos de equipe do que você, o que dá a ele a preferência no farm. Fica difícil matar alguém, fica difícil de farmar, fica difícil ter dinheiro pro sexto item.
A Escolhida da Lua no lategame é sub-aproveitável. Em tese você pode iniciar confrontos, mas é arriscado fazer isso como assassino, então a solução é tentar proteger os seus próprios carrys. Para isso, itens como

Coração congelado e

Cetro de Cristal de Rilay podem ajudar um pouco. Mesmo fazendo investidas divididas, se o time inimigo possuir algum duelista melhor do que você, é difícil ser relevante. Tente terminar sua refeição antes que ela te morda de volta.
---

| | | | | |
| --- | --- | --- | --- | --- |
| | | | | |
Defensivo situacional.
Embora não seja um item essencial, ele é útil e sinergiza bem com o seu kit. Seus atributos ofensivos e defensivos e a passiva desencorajam inimigos de tentarem te explodir, já que você pode absorver o dano e virar o jogo ao seu favor.
Infelizmente os itens para fazê-lo são ruins e caros para ficarem no seu inventório sozinhos, ainda que o item pronto te deixe bem forte contra dano mágico. Desnecessário dizer que ele perde o sentido se não houver dano mágico no time inimigo.
---

Ofensivo situacional
.
Feito se seu burst não dá conta de assassinar um alvo e você não tem tempo para aplicar

Moonsilver Blade
, ou para causar muito dano em área
e morrer depois
. Feito de bons itens na fase de rotas e fornece alguma durabilidade, mas outras opções parecem mais relevantes. Útil também para percorrer a distância que falta para usar

Lunar Rush
.
---

Defensivo situacional.
Te dá durabilidade, sustentação e aumenta o dano mágico nos inimigos próximos, útil pra você que gosta de dar abraços quentinhos. Um item excelente se você estiver sob dano mágico pesado e houver outras fontes de dano mágico no seu time, mas sub-ótimo do contrário: gosto da resistência mágica da

Capa Negatron, mas

Catalisador das Eras é passivo demais para um campeão como
Diana
. Se você realmente precisar da resistência mágica,

Mercury's Treads
pode ser uma boa.

---

| | |
| --- | --- |
| | FLASH: Essencial. Flash é usado em 90% dos campeões, e com motivo: é um dos feitiços de invocador mais versáteis. As infinitas possibilidades desse pequeno teletransporte valem a pena cada segundo que seu tempo de recarga é maior do que outros feitiços, especialmente para um campeão sem habilidades de escape como Diana. |

| | |
| --- | --- |
| | TELEPORTE: Utilidade/cooperação. Para investidas divididas e maior presença de mapa, o que exige um maior apoio/coordenação do seu time em detrimento de potencial ofensivo na rota em relação ao Incendiar. Também te dá uma ida à base com menos prejuízo ao seu ouro/experiência, muito importante para um personagem com níveis iniciais assumidamente fracos. Tenho preferido Teleporte para pescar abates em outras rotas e para investidas divididas, atraindo inimigos para a minha rota e teleportando para fazer um objetivo com meu time em outro canto do mapa. |

| | |
| --- | --- |
| | INCENDIAR: Agressivo. Uma escolha que condiz com jogabilidade agressiva e com campeões voltados para causar dano e ferir/abater seus oponentes. Parece familiar? Escolha isso contra campeões que você quer/consegue matar muitas vezes antes que eles se tornem ameaças sérias. |

---

Espada de Prata Lunar

(Passiva)



ALCANCE:

~150


CUSTO:

sem custo


TEMPO DE RECARGA:

Não há
Para duelar e empurrar a rota, recuperando mana.
A velocidade de ataque auxilia no 'último golpe' aos minions e o dano adicional também afeta estruturas. Diana começa a brilhar quando o terceiro ataque está disponível, e o brilho dura 3,5 segundos. Dianas espertas podem atingir campeões inimigos com o efeito em área, mesmo que você não tenha escolhido-os como alvos primários.
O combo mais forte para matar envolve pelo menos uma ativação do terceiro golpe. É bastante dano que oponentes se esquecem quando lutam contra você. Carregue os primeiros golpes nas tropas antes de investir contra os inimigos e puna-os em nome da lua.
Fatores negativos são o fato de ser corpo-a-corpo, o que torna ruim vs. atacantes à distância, e o fato da área de efeito te fazer empurrar a rota sem querer.
Quando a partida progride e os inimigos começam a andar juntos, você pode não ter tempo de aplicar sua passiva na hora de assassinar alguém, já que é muito importante executar sua jogada o mais rápido possível.


vídeo
---

Golpe Crescente

(Q)



ALCANCE:

900


CUSTO:

55


TEMPO DE RECARGA:

8 / 7.5 / 7 / 6.5 / 6
Atingir tropas sem se expor, causar dano à distância, reset na Ult.
Muito importante contra atacantes à distância que te agressivam quando você chega perto das tropas. Ela te permite usar sua Ultimate sem colocá-la em tempo de recarga: a marca é consumida caso o inimigo esteja marcado quando você pula nele. (mais sobre isso depois). Ela é o único disparo de precisão curvo no jogo e viaja a partir da mão direita de Diana até explodir na ponta.

É mais fácil acertar os inimigos com o círculo: se seu inimigo estiver andando para trás, mire um pouco atrás dele, etc. Quando o inimigo está no seu alcance corpo-a-corpo, mire para a esquerda dele para acertá-lo com o arco. Você não – precisa – acertar seu Q sempre para executar seus alvos, mas não vamos fingir que você vai longe sem aprender a acertá-lo; por isso pratique.

satisfação plena


É muito importante usar isso eficientemente sempre: para farmar tropas distantes ao mesmo tempo que causa dano nos oponentes, como aqui e aqui. Essa técnica é a chave para uma boa fase de rotas, então tente sempre acertar as tropas próximas da morte e o seu oponente. (créditos ao Flango por me ensinar isso quando eu começava a jogar de Diana).
Crescent Strike revela campeões atingidos e pode ser usada em arbustos para evitar armadilhas inimigas. Você tem boas ferramentas para não entrar de cara em arbustos, então não faça isso quando não souber se é seguro. Ou faça e morra, quem sou eu para julgar?
A marca dura três segundos; abusar de sua duração e do tempo de recarga do Q abre diferentes combos, como aqui .
---

Cascata Lívida

(W)



ALCANCE:

200 é o raio da explosão


CUSTO:

40 / 55 / 70 / 85 / 100


TEMPO DE RECARGA:

10
Escudo ofensivo.
Pré nível seis, contra atacantes à distância você pode usá-la também para absorver dano das habilidades inimigas quando você for farmar; contra corpo-a-corpo, use-a para virar uma luta a seu favor com dano e resistência extras. Essa habilidade não possui tempo de conjuração e pode ser usada sem cancelar os comandos anteriores, como a movimentação.
Usar isso na fase de rotas requer equilíbrio de recursos (parece familiar?). Se você usa demais, fica sem mana e se torna vulnerável, mas não usar em momento algum é um desperdício da habilidade. Veja quanta vida/mana você tem, se ainda tem Health Potion, o quão agressivo é seu oponente e tome a decisão por conta própria.
Seu W também pode ser usado para congelar a rota antes que ela chegue na sua torre. Isso é informação avançada, e para os mais experientes pode ser explicada aqui
Após o nível seis, Pale Cascade complementa seu dano e te deixa viva tempo o suficiente para matar alguém, inclusive debaixo da torre deles. Atenção para o fator do dano em área, pois um assassino com dano em área é poderoso. Adicionalmente, em um cenário em que você esteja com pouco HP, mas com suas habilidades disponíveis, é possível virar o jogo ao seu favor e abater o inimigo sem morrer se aproveitando da breve invulnerabilidade do escudo.

---

Colapso Minguante

(E)



ALCANCE:

450


CUSTO:

70


TEMPO DE RECARGA:

26 / 24 / 22 / 20 / 18
Interromper investidas/canalizações, fatiar seus alvos.
Muitos jogadores acreditam que essa habilidade é ruim e não colocam pontos nela até depois do nível seis. De fato, custa 70 de mana, tem tempo de recarga imenso e a princípio não serve de muita coisa contra rangeds. Eu já falei da vantagem de acompanhar o seu caçador caso ele te embosque, e isso é útil o suficiente para adquirir a habilidade antes. Se seu oponente for corpo-a-corpo, você pode puxá-los para forçar uma troca favorável com Moonsilver Blade e Pale Cascade.
Após Lunar Rush, Moonfall mantêm seus inimigos ao seu alcance, o que somado a um aproveitamento da duração de Plenilúnio oferece tempo pro seu Q sair do tempo de recarga, como nesse exemplo. Não se esqueça de que para tirar o máximo proveito da habilidade, você deve esperar seus alvos se distanciarem um pouco antes de ativar seu E, ou você desperdiça a parte da "puxadinha".
O fato dela "puxar" interrompe investidas e canalizações, vide.
Interrompe também ativações de habilidades aqui e de feitiços de invocador aqui.
Também é possível desorientar os inimigos, como aqui, onde a "puxada" atrapalha Zed e ele não consegue me matar, a lentidão impedindo que ele me acompanhe.
---

Zênite Lunar

(R)



ALCANCE:

825


CUSTO:

50 / 65 / 80


TEMPO DE RECARGA:

25 / 20 / 15
Mobilidade e dano.
A maravilhosa habilidade R, a chave do seu conjunto todo, cuja descrição dentro da partida é a mais dramática possível. Após tanto tempo sendo alvo de ataques você finalmente adquiriu sua mobilidade e está pronta para revidar. O primeiro conselho é: não use no nível seis. Exageros de lado, é melhor ter certeza de que o caçador inimigo não está por perto para ser agressivo com essa habilidade.
É uma habilidade de mobilidade pouco confiável como escape. Apesar disso, usando a Ult, o Flash – e com a ajuda do suporte – eu sobrevivi a seguir. Contar com unidades inimigas – tropas ou campeões – para fazer isso é ruim, mas é possível também pular nos monstros da selva através das paredes.
O alcance não é o suficiente para atingir o Barão ou o Dragão a partir da região atrás deles.
Qualquer habilidade que entrar em contato com você no seu trajeto terá efeito total, sendo possível te interromperem durante a investida através de controle de grupo, como arremessos ao ar. O Plenilúnio é consumido e Lunar Rush não entra em tempo de recarga, ainda que não tenha contato com o alvo.
Se seu alvo já estiver ao alcance dos seus ataques básicos, o dash vai posicioná-la atrás de seu alvo. Isso é útil para desviar de disparos de precisão, como no exemplo a seguir. Nesse vídeo – que não é meu – pule para 8:05.
A interação com mobilidade inimiga é um pouco estranha. No exemplo a seguir, Lunar Rush me colocou próximo à posição da qual Lee Sin veio antes de usar sua mobilidade.
Por último, quando essa habilidade for usada para atingir um inimigo afligido por Plenilúnio, a marca some de todos os outros, ainda que eles não tenham sido alvos.

---



---
---

Espere até encontrar seu inimigo para adquirir qualquer habilidade no nível um. Se nada acontecer na selva, escolher entre Q ou W na rota depende do seu oponente. Contra campeões corpo-a-corpo ou que empurram desde o nível um, comece com W. Em outras situações o Q te deixa tão a salvo quanto o W por te poupar a caminhada até as tropas quando não for seguro.
Maximize o Q primeiro por ser mais importante diminuir seu tempo de recarga: você depende dele para utilizar eficientemente sua Ultimate.

Crescent Strike
não tem custo crescente de mana (Haha...) como a

Pale Cascade
, tornando-o mais eficiente em mana também. Se seu oponente for corpo-a-corpo adquira um segundo ponto no W no nível 3 pra fortalecer sua troca imensamente, mas maximize o Q como normalmente.
Eu sempre adquiro

Moonfall
no nível 4. É tolice negar o valor de controle de grupo caso seu caçador te embosque cedo, especialmente contra inimigos que você precisa aniquilar antes que se tornem monstros. Também usável contra oponentes corpo-a-corpo para te favorecer na troca e/ou se te agredirem próximo à sua torre.

---


-créditos a quem quer que tenha feito isso, é maravilhoso
"A ordem própria das coisas é frequentemente um mistério para mim. Para você também?"
-Gato de Cheshire (American McGee's Alice)
Apesar de essa parte ser essencial, não tenho como enumerar todas as combinações, então vou listar as mais úteis. Não incluirei ataques automáticos ou

Ignite
; você os usa sempre que puder.


O mais básico de todos e às vezes o suficiente para abater um alvo. 825 unidades é um longo alcance para um dash: um alcance maior que a de quase todos os atiradores, o que significa avançar contra eles antes de te tocarem. Infelizmente o alcance do

Lunar Rush
é um pouco menor que o do

Crescent Strike
, e você talvez não consiga Ultar ao acertar o seu Q no alcance máximo.
Você pode apertar R enquanto seu Q está no caminho e conseguir o reset, desde que o Q acerte seu alvo.
Essa tática é arriscada, pois ao errar você gasta sua mobilidade e causa pouco dano, mas dominá-la é muito útil para garantir o menor tempo de reação possível ao seu combo, como
aqui
Você não precisa ultar em um campeão para conseguir o reset.
Alguns inimigos acham que estão seguros por evitarem seu Q, mas
ficam próximos a unidades marcadas.
Puna esse erro e oblitere-os.
---





Para cooperar com aliados.
Se você pega todos os abates para si, você precisa carregar. Dê abates para seu time e
ajude seus aliados a ficarem vivos
. É possível também iniciar confrontos de equipe ativando Ampulheta de Zhonya após o combo, porém é uma manobra arriscada por ser muito fácil ser focado e morto.
---





Para assassinatos.
O máximo de dano possível o mais rápido possível, e difícil para o time inimigo mitigar/se preparar para o seu dano, já que quando você aterrissa, o Q, W e R já atingiram seu oponente.
Alvos que querem ficar vivos não ficarão perto de você o suficiente caso te vejam, então o segredo é se aproximar sorrateiramente e/ou usar Flash para se posicionar. Se gastar seu Flash significa matar um alvo de prioridade,
faça
.
---






Para duelos
.
A maior vantagem desse combo é a consistência da pressão. Se você usa todas as suas habilidades para causar dano massivo e seu alvo vive e pula para longe, você ignorou a segunda vantagem de

Lunar Rush
: mobilidade. Seu adversário agora está livre para fazer o que quiser enquanto você não o alcança.
Se você esperar, pode usar seu segundo dash para
acompanhar o inimigo
caso ele fuja.
Em duelos, você pode ativar sua passiva várias vezes se espaçar as habilidades. Além disso, pode ultar quantas vezes acertar seu Q. Muitos inimigos não conseguem prever a quantidade de dano que

Moonsilver Blade
e um Q R duplo causam.
Use isso a seu favor
.
---






Curto alcance.
Se proteger, puxar inimigos próximos, revidar. Esse combo tem variações, e permite múltiplas ativações de

Moonsilver Blade
.
Caso você esteja sendo emboscado/perseguido por múltiplos inimigos, essa sequência causa lentidão nos perseguidores próximos e te deixa pular em um alvo distante para abatê-lo ou criar distância entre você e o time inimigo. No pior dos casos, morrer e levar alguém junto.
---





Quando você está muito forte.
O tempo de conjuração e a animação do seu Q podem dar aos alvos tempo de reagir e escapar, então
se você consegue matar sem ativar seu R duas vezes
ou seus aliados estão próximos para capitalizar no seu controle de grupo, use esse combo.
Lembre que Ultar em um alvo sem marca significa que você perdeu toda sua mobilidade e está extremamente vulnerável, cuidado para não virar almoço.

---


spoiler


spoiler


spoiler

---

Cuidado
Logo após seu surgimento, caso seu time não esteja invadindo a selva inimiga, você deve vigiar a entrada da sua própria selva próxima ao mid. Cheque o time inimigo: eles têm uma luta boa no nível um? Um suporte como
Morgana
ou

Blitzcrank
? O caçador deles é uma ameaça no início, como

Lee Sin
? Quem é seu oponente de rotas? Essas respostas vão te dizer a habilidade com a qual você deve começar.
Assim que seu oponente chegar à rota (ou na tela de carregamento), cheque sua runa, feitiços de invocador e itens para ter uma ideia do quão agressivo ele pretende ser. Mago inimigo tem

Electrocute
e

Ignite
? Tome cuidado para não morrer para ele no nível dois. Se ele veio com

Guardian
você sabe que pode agressivar já que o LoL bugou de novo e ele ou ela não conseguiu trocar a tempo.
Para ter uma base sobre o comportamento do seu adversário, finja que pretende empurrar a rota e ataque as tropas mesmo que elas não estejam próximas da morte. O seu adversário te ataca, ou foca em empurrar as tropas de volta? Assim você pode supor se ele vai ser mais agressivo ou mais passivo, e se ajustar de acordo.
Os seus níveis iniciais são fracos e você deve focar no farm acima de outras coisas. Se seu adversário
atacar à distância
, seu objetivo é farmar o máximo possível enquanto toma a menor quantidade de dano; você com certeza vai ser alvo de agressão, e é OK sentir que está perdendo por enquanto. O método mais seguro é se aproximar apenas quando você precisar farmar, mas tenha em mente que quando seu oponente utilizar sua habilidade primária de dano, você tem uma oportunidade para atingi-lo com

Crescent Strike
: tente simultaneamente causar dano e farmar tropas distantes.
Se seu inimigo for
corpo-a-corpo
, você tem mais espaço para ser agressivo, e pode acertá-lo com

Moonsilver Blade
quando ele for farmar, ou forçar uma troca com suas outras habilidades. Não se esqueça de adquirir um segundo ponto no W no nível 3.
Cheque o jungler inimigo e se pergunte como ele embosca pré e pós nível seis. Se ele possuir uma boa emboscada no início, não é seguro empurrar, mas tenha mais liberdade com

Moonsilver Blade
se ele emboscar mal. Isso obriga seus oponentes a gastarem habilidades e mana para contra-empurrar. Pergunte-se também como o – seu – caçador embosca. Ele possui desarmes para prender um alvo e planeja emboscar sua rota cedo? Adquira

Moonfall
no nível três para ajudar nesse caso.
Se você atingiu o nível cinco e seu oponente não está com hp completo, é uma boa ideia matar as tropas o mais rápido possível para chegar ao nível seis e surpreendê-lo com sua investida antes que ele adquira a Ult dele, já que Diana é excelente para explodir alvos mesmo embaixo da torre deles. Porém, não se esqueça de ficar de olho nos feitiços de invocador do seu inimigo e na movimentação do jungler inimigo, ou pode dar tudo errado. Como
aqui
,
que eu claramente só fiz por motivos pedagógicos.

---

---

Mate todos.
Pós nível seis é o momento em que estar na lane com você é uma dor de cabeça para muitos mids: uma pressão constante que aumenta a probabilidade deles cometerem erros e morrerem. Essa é a parte do jogo onde você está mais forte, e o seu objetivo é restringir os níveis e os itens dos seus oponentes; a vida deles é só um bônus, embora um bônus frequente. Você não precisa usar

Lunar Rush
neles,
desde que eles se sintam ameaçados e tenham dificuldade de farmar e adquirir experiência
ou fiquem só embaixo da torre. Dito isso, caso a oportunidade surja, faça o que você foi feito para fazer e mate-os.
Abuse da falta de visão dos inimigos,
ataque em ângulos que eles não podem prever/escapar
, force trocas quando eles desperdiçarem habilidades, mas não pare por aí. Olhe para as outras rotas e veja se há alguma oportunidade de
emboscada
; sua bot lane está recuada?
Pode ser uma boa ideia ir para lá
. Trabalhe com seu caçador para garantir objetivos, não se esqueça que quanto mais cedo o jogo terminar, melhor para você.
Nesse ponto do jogo, []teleport]] é muito importante. Não tenha medo de colocar o feitiço em tempo de recarga: com o tempo, você aprende as melhores oportunidades para usar.

---

---

Já acabou, Diana?
Idealmente o jogo já está chegando ao fim aqui. Sua prioridade ainda é eliminar um inimigo fora de posição antes da luta, e para isso você precisa andar pelo mapa com seus aliados posicionando sentinelas e limpando a visão do time inimigo.
Investidas divididas com

Teleport
são boas opções se não houver ninguém que duele melhor que você, mas fique de olho no mapa e não prossiga se não tiver visão de membros importantes do time inimigo. Se seu teleporte estiver disponível você deve ir para a rota lateral oposta ao Barão ou algum Dragão, o que for mais importante, e ficar de olho em oportunidades. Se seu

Teleport
estiver down, você empurra a rota mais próxima do objetivo mais importante.
Sua função em um confronto de equipes é, assim como fora do confronto,
assassinar um alvo prioritário
, em geral o atirador ou o mago. Analise o fluxo do jogo e tire sua conclusão sobre quem é a prioridade. Em alguns casos isso significa ajudar o seu atirador a parar os lutadores e tanques inimigos para que ele sobreviva e cause o dano necessário. Lembre-se que se seu objetivo for assassinar, a paciência é sua ferramenta, como
aqui
e
aqui
. Faça sua manobra cedo demais, e você será explodido; tarde demais, e os membros do seu time estarão feridos/mortos para aproveitar o seu assassinato.
O que você faz após pular no seu alvo depende da situação. Você matou?

Lunar Rush
está em tempo de recarga? Caso não, existe algum outro alvo e você pode pular nele sem ser eliminado? Como está seu HP? Como está o seu posicionamento? Eles podem se aproveitar da sua vulnerabilidade? É mais seguro usar o

Flash
?

Zhonya's Hourglass
é o suficiente? Infelizmente não posso te dizer com certeza o que fazer em uma decisão que precisa ser tomada em meio segundo. Com experiência você aprende a não ser um assassino-bomba; uma boa
Diana
não se avalia pelo quanto ela mata, mas pelo quanto ela morre.

---

EM CONSTRUÇÃO
A sua função a partir do nível seis é impedir que seus oponentes cresçam no jogo botando pressão e não morrendo. Por isso, incluirei observações sobre junglers. Independente do matchup, mantenha a calma e não se desespere.
"O medo golpeia mais profundamente do que as espadas."
-Syrio Forell

Ahri

Spoiler: Click to view

Azir

Spoiler: Click to view

Irelia

Spoiler: Click to view

Lissandra

Spoiler: Click to view

LeBlanc

Spoiler: Click to view

Lux

Spoiler: Click to view

Morgana

Spoiler: Click to view

Orianna

Spoiler: Click to view

Syndra

Spoiler: Click to view

Twisted Fate

Spoiler: Click to view

Yasuo

Spoiler: Click to view


Spoiler: Click to view

Sendo honesto eu não teria chegado até aqui sozinho, então aqui vão os agradecimentos a todos e todas que ajudaram direta ou indiretamente na confecção desse trabalho do qual me orgulho tanto, não necessariamente em ordem de importância.
Flango – Presente nos meus vídeos; obrigado por ter tido a paciência e o bom humor para acompanhar esse N00b desde que ele começava a jogar, ensinar os básicos, apresentar um monte de pessoas divertidas, ter imensos momentos de diversão e frustração juntos.
MrPepa – Por me introduzir ao jogo em primeiro lugar, e esclarecer milhões de aspectos sutis ou gritantes sobre ele que eu não percebia, além de ser uma boa pessoa para contra-argumentar comigo e me ajudar a afiar meu raciocínio sobre LoL. Grande parceiro de jogo.
Lucasjoto – Por ser uma fonte importante de bom humor no jogo, muito necessário a um rabugento como eu.
Supimpa Girl – Se mudou para pastos mais verdes, mas se tornou minha primeira parceira de ranked e uma grande amiga. Obrigado por participar em incontáveis partidas comigo e por ser a primeira a me convencer de que eu tinha potencial para jogar bem.
ThiagoGDias – Por assumir a responsabilidade de jogar de Atirador quando ninguém mais queria e também se tornar um grande parceiro de partidas.
Anna Wintouur - Por achar meu guia feio e me dar a oportunidade de torná-lo mais bonito. Sim, isso é um agradecimento.
La Dominatrix – Por abaixar o MMR das partidas e me permitir testar campeões e funções com as quais não estou acostumado. Amo você.
ghsazevedo - Novo parceiro de jogo, tenho certeza que futuramente vamos dividir muitas frustrações e frustrações nesse joguinho que amamos.
Leia esse guia e aprenda.
UDany - Obrigado pelos anos de amizade e por fazer os banners para embelezar esse guia
sem cobrar nada
. Você é challenger no meu coração.
Mystikoi, TainakaSan – Embora não joguemos com frequência, obrigado por serem grandes inspirações para que eu acredit***e que eu tinha capacidade de ensinar sobre LoL e continu***e a trabalhar nesse guia.
JhoiJhoi– Por fazer um
guia para fazer guias
e fornecer templates e codings, essenciais para que esse trabalho ficasse minimamente digno.
Elusive Ferrot, LameoGamer, LadyOfClockwork, L3gislacerator - Templates utilizados. Muito agradecido
Vapora Dark, Totallynotn00b – Por serem os autores de dois dos melhores guias que eu já li sobre assassinos e serem os primeiros a me ensinarem indiretamente aspectos complexos de jogabilidade.