Not Updated For Current Season
This guide has not yet been updated for the current season. Please keep this in mind while reading. You can see the most recently updated guides on the browse guides page
x
Azir Build Guide by DravensBukkake

[S10] 10.1 - New Conq Azir - Combos, Builds, Runes, Matchups
x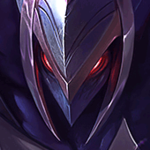 Did this guide help you? If so please give them a vote or leave a comment.
You can even win prizes by doing so!
I liked this Guide

I didn't like this Guide



Commenting is required to vote!

Thank You!
Your votes and comments encourage our guide authors to continue
creating helpful guides for the League of Legends community.
Runes:
Conqueror Rune Page
Precision
Conqueror
Presence of Mind
Legend: Alacrity
Coup de Grace
Sorcery
Manaflow Band
Transcendence
Bonus:
+9 Adaptive (5.4 AD or 9 AP)
+9 Adaptive (5.4 AD or 9 AP)
+6 Armor

Spells:
Summoner Spells
Flash
Ignite
Recommended Items
Ability Order
Q W E Max Order
Threats & Synergies
Threats
Synergies
Extreme
Major
Even
Minor
Tiny
Show All
Extreme Threats
Ideal Synergies
Kassadin
DODGE OR BAN. DODGE OR BAN.
Lulu
Synergies
Lulu
Champion Build Guide

Hey guys, I'm Xerhu (also known ingame as "I LOVE MANDINGO" or "DRAVENS BBC XD" or "DravensBukkake." Don't ask my thought process on IGN's). I am an Azir otp who is active on r/Azirmains, have hit masters with an 80% winrate in ranked, and have over 600k+ points accumulated across all my accounts.
I have the highest solo kill rate, and highest KDA of top 20 Azir mains in d2+ in NA (as of July/Aug 2019). I am a super aggressive and lane dominant player, and have a playstyle most Azir's do not have.
Here are some
op.gg
's of my accounts before.

Just a heads up, this guide will NOT look good and flashy like other guides. Rather than adding insanely 4head information like "so his W is a soldier, it does damage," I'll rather make indepth walls of text that is mostly this guide specific, and not some generic 4head information. So be prepared for walls of text.


Flash Obviously, how else do you do mad 5 man insecs to feed but its good for montages?


Ignite For if you want early kill pressure. Great into easy matchups such as Talon. BUT OVERALL, IGNITES THE BEST RUNE. You need gold to 1v9 off of. Why be a ***** and respect your mid laner by taking spells like

Barrier? You know everyone else is dog****, take Ignite, be brave, and solo kill them 5 times until they sit in tier 2 turret for rest of laning.


Barrier or

Heal.

Barrier if you're against high burst pressure, such as

Zed, or

Karthus, and take

Heal if you're against a control mage or someone who wouldn't take offensive spells such as

Orianna, or

Xerath so you have better 2v2 fights.


Exhaust against

Yasuo,

Irelia. Also can take it for picks such as

Zed, but I personally would take barrier for

Zed

Cleanse TAKE IT FOR

Lissandra OR

Twisted Fate, or anyone else with hard cc tbh
Remember, it doesn't work against suppression

Nether Grasp

Malzahar

Teleport When in doubt, take TP. If you're in a matchup you cannot solo kill (

Zilean,

Mordekaiser, either too tanky or too passive, take TP to just outfarm and outscale).



W > Q > AA (or W > AA > Q)
Azir's Poke Combo
Bread and butter fast poke combo on Azir.
Difficulty 1/10


W > AA (proc scorch) > Q > AA (proc electrocute + cheap shot)
Electrocute Bread and Butter combo
The easiest way to proc electrocute against assassins (or melee champs in general). Alternatively, you can Q first but a second auto isn't guaranteed.
Difficulty 1.5/10


W > E > pause > Q > AA
Gap Close Poke Combo
Combo to E into a soldier at range, stop, then Q AA. Makes for surprising poke onto the enemy, especially if you have blue buff to be able to do this.
Difficulty 3/10


W > Q > E
Shuriman Q E Drift
Q a soldier away, and while its moving you E towards it.
Difficulty 2/10


W > E > Q
Shuriman E Q Drift
Azirs way to either gap close to kill an enemy, traverse through walls and be mobile, or act as a disengage. The base combo to learn that reflects off most other combos.
Difficulty 3/10


W > E > Q can drift through walls.


W > E > Q Fast Combo
Key emphasis here is to ensure E Q and AA all hit the target at nearly the same time. Makes for very fast bush or lane dmg onto an unsuspecting enemy. Hard to pull off in practise however due to enemies having FEET. However, if you manage to pull it off, very fast burst damage.
Difficulty 7/10



W > E > Q > R
The Shuriman Shuffle
Used to shuffle enemies to setup for ganks, or initiate team fights. Very powerful tool to engage with, and is Azirs most iconic move.
One of the riskiest setups in the game, as missing key targets or failed drifts mean very high probability of death.
Difficulty 4/10


W > E > Q > flash > R
Long Distance Shuriman Shuffle
With flash, you can drift over an entire monitor screen away of distance to shuffle enemies.
Difficulty 6/10


W > E > R > Q > AA
Position Swap Ult Combo
Used to swap position with the enemy, and safely auto attack them from range. Best used in a 1v1 scenario against a ranged target.
Difficulty 5/10


W > E > R > Q
Revenant Shuffle
Only for montage plays. Inconsistent to pull off regularly as Azir, and low League server tick rates makes it difficult. However,
in the theory the best shuffle to pull off as it brings you and the target of choice into your backline.
Difficulty 9/10


W > AA > E > R > Q > AA > AA
Quick Full Damage Combo
Azirs quick full damage combo, utilizing all 4 abilities.
High risk, high reward combo.
Difficulty 8/10


W > W > W > AA > R > E > Q > AA > AA
Bush / Fog Full Damage Combo
Surprise enemies with 3 soldier out of bush combo. One of the fastest combos you can do with Azir's dead frames in between abilities, with highest damage output, allowing easy full combo kill upon a squishy target.
Difficulty 8/10



It is generally never a good idea to go both Nashors and Ludens, you just lose too much because of it. The criteria to decide whether to go Nashors or Ludens, is here:




So, if you seen this guide before, you know there was a huge chunk of text here. Where did it go? I'm recreating this. It's easier to update via google docs, than mobafire.

https://docs.google.com/document/d/18RvS9UW7ZBPoLNxh6omclPeYmtbY4ULxER23DQpkaKQ/edit?usp=sharing
2019-10-08
- Changed title to 9.20
- Adjusted rune pages (swapped out Rav hunter and replaced with Ghost poro)for optimization
- Fixed not working links

2019-10-22
- Updated Title to 9.21
- Changed title name from "Indepth Diamond Azir Guide (ACTUALLY updated)" to "Emperor Azir - Combos, Builds, Runes, Matchups, Always Updated!"

2019-11-02
- Added new images, Azir Rune choices on matchups and Nashors vs Ludens!
- Added more notes.
- Revamped Asthetics! Made everything pretty, with picture titles and everything.
- Improved Quality of guide
- Added "VERY ***** Against AD/AP" build paths.

2019-11-07
- Updated title

2019-11-20
- Season 10!!!
- Conqueror!!!

2019-12-13
- Updated title to 9.24
- Changed info regarding triumph vs PoM
- Removed primary focus on Conq, its back to the trinity of runes
- Changed around matchups. Raised Diana difficulty by one after her rework, reduced certain mages difficulty ratings.

2019-12-23
- Changed Rune pages
- Removed Irrelevant Rune Pages

2019-12-30
- Byebye outdated information. Here comes big daddy google docs.

2020-01-12
- Changed title.
- Changed around items.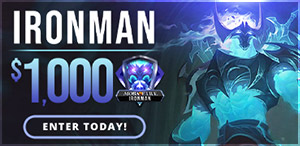 DravensBukkake
Azir Guide
Follow
[S10] 10.1 - New Conq Azir - Combos, Builds, Runes, Matchups