Not Updated For Current Season
This guide has not yet been updated for the current season. Please keep this in mind while reading. You can see the most recently updated guides on the browse guides page
x
Zed Build Guide by Shikikashi

Shikikashi's Zed Guide For Season 11 (Everything you have to
x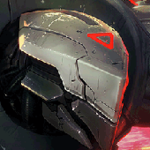 Did this guide help you? If so please give them a vote or leave a comment.
You can even win prizes by doing so!
I liked this Guide

I didn't like this Guide



Commenting is required to vote!

Thank You!
Your votes and comments encourage our guide authors to continue
creating helpful guides for the League of Legends community.
Runes:
Standard
Domination
Electrocute
Taste of Blood
Zombie Ward
Ultimate Hunter
Sorcery
Transcendence
Scorch
Bonus:
+9 Adaptive (5.4 AD or 9 AP)
+9 Adaptive (5.4 AD or 9 AP)
+15-140 HP (lvls 1-18)

Spells:
Standard
Flash
Ignite
Ability Order
Winning Lane
Contempt for the Weak
(PASSIVE)
Zed Passive Ability
Threats & Synergies
Threats
Synergies
Extreme
Major
Even
Minor
Tiny
Show All
Extreme Threats
Ideal Synergies
Fizz
Really hard to burst him down especially when he has his E up. He is just very annoying, his damage is insane too.
Elise
AP Burst and Lockdown making it pretty easy for us to land our Q's. Has excellent tower dive options with Zed.
Synergies
Elise
AP Burst and Lockdown making it pretty easy for us to land our Q's. Has excellent tower dive options with Zed.
Champion Build Guide
WHAT TO DO IN THE LANING PHASE
LEVEL 1-2: PLAY PASSIVELY, CHECK YOUR MATCHUP IN THE LANE, IF IT IS RANGED, LET THEM PUSH TO YOU AND JUST LAST HIT, IF AGAINST MELEE,USE SLOW PUSHING IN THE LANE, UNTIL YOU STACK AT LEAST 2-3 WAVES THEN HARD PUSH TO ADD VISION JUST IN CASE YOU GET GANKED
ONCE YOU REACH LEVEL 3-4
USE YOUR W-E-Q COMBO TO POKE YOUR ENEMIES AND IF THEY MESS UP, YOU MIGHT BE EVEN GET THE CHANCE TO SNAG A KILL. JUST BE PATIENT AND SLOW PUSH TO STACK WAVES, IF YOU GET THE REBOUND WAVE,AND LET'S JUST SAY YOU ARE BOTH LEVEL 3, LOOK FOR AN ALL IN IN ORDER TO WIN THE LANE, BUT IF THE ENEMY HAS THE REBOUND WAVE STAY BACK UNLESS THEY ARE LOW, BUT IF NOT, JUST BE CAREFUL AND STAY BACK AND LET THEM PUSH, AND IF YOU LET THEM PUSH THE REBOUND WAVE WILL BE YOURS AND THEN LOOK FOR AN ALL IN IF THEY ARE OUT OF POSITION.
ONCE REACHING LEVEL 5-6
CONTINUE SLOW PUSHING, WE DON'T HAVE ENOUGH DAMAGE TO HARD PUSH THE WAVE WITHOUT USING OUR W. STACK UP 2-3 WAVES AND THEN CONTINUE WHAT YOU ARE DOING WHEN YOU WERE STILL AT LEVEL 4, LOOK FOR OPENINGS AND IF THEY ARE OUT OF POSITION, USE R-W-E-Q COMBO TO BURST THEM DOWN
MID TO LATE GAME
IF AHEAD, TRY TO EXTEND YOUR LEAD THROUGH KILLING THE ENEMY JUNGLE MONSTERS, AND SPLIT PUSHING IN THE SIDELANES, THE BEST WAY TO DO SO IS BY SWITCHING LANES WITH YOUR ADC AND SPLIT PUSH, ONLY SPLIT PUSH IF YOU CAN WIN A 2V1 PROPERLY. IF NOT, LOOK FOR TEAMFIGHTS AND GOOD ROAMS TO GAIN GOLD AND EXP. IF YOU CANNOT WIN A TEAMFIGHT YET BUT YOU CAN WIN A 2V1 (LET'S JUST SAY YOUR INITIATOR DIED)SPLIT PUSH TO GAIN MORE GOLD AND EXP, ZED IS A CHAMP THAT CAN EASILY WIN MOST 1V1'S SO MAKE FULL USE OF THAT STRENGTH.
ROAMING
DON'T ROAM TO A LOSING LANE, ROAM TO A WINNING LANE INSTEAD, IF YOU ROAM TO A LOSING LANE YOU CANNOT SNAG A KILL OR YOU CAN EVEN DIE INSTEAD, SO MAKE SURE TO ROAM PROPERLY. SECOND, MAKE SURE TO HARD PUSH YOUR LANE BEFORE ROAMING, OR ELSE THE ENEMY LANER MIGHT SET UP A GOOD FREEZE AND MAKE YOU LOSE A LOT OF EXP. USE SWEEPER IN ORDER TO STAY HIDDEN IN THE FOG OF WAR. REMEMBER, THE FOG EXISTS, SO YOU MUST USE THE FOG TO YOUR ADVANTAGE.
DUSKBLADE
IN MY OPINION, DUE TO THE PROWLER'S CLAW NERF DUSKBLADE IS NOW THE BEST MYTHIC ITEM ON ZED, AND THE REASON WHY IS THAT HE NEEDS THE CDR A LOT AND IT HELPS IN TEAMFIGHTS. THE BURST THAT DUSKBLADE DEALS IS SO HIGH THAT YOU CAN BURST DOWN A BRUISER OR TANK IN THE EARLY STAGES EASILY. BURST+CDR IS THE BEAUTY OF DUSKBLADE.
PROWLER'S CLAW
PROWLER'S ISN'T AS GOOD AS IT USED TO BE, THE NERF WAS SO HARSH, I WOULD ONLY BUILD THIS AGAINST THOSE WHO ARE HARD TO HIT.
ECLIPSE
ECLIPSE HAS BOTH OFFENSIVE AND DEFENSIVE CAPABILITIES, MAKING IT THE BEST EARLY 1V1 ITEM FOR ZED, IT HAS GOOD STATS BUT IT HAS THE WORST MYTHIC PASSIVE AND IT DOES NOT HAVE CDR. I WOULD BUILD THIS AGAINST BEEFY TEAMS AND COMBINING IT WITH CONQUEROR.
GOREDRINKER
IF YOUR TEAM NEEDS A BRUISER, OR A SPLIT PUSHER, GOREDRINKER IS THE WAY TO GO, IT HAS GOOD WAVECLEAR AND MAKES YOU A BIT TANKIER BUT YOU ARE GIVING UP A TINY BIT OF BURST, THIS ITEM IS STILL AN AMAZING ONE DUE TO ITS STATS AND MYTHIC PASSIVE. IT IS A VERY FUN ITEM TO USE.
AS A CASTER CHAMPION, ZED DEALS MOST OF HIS DAMAGE WITH HIS ABILITIES. CDR IS WHAT ZED NEEDS IN ORDER TO THRIVE IN A MATCH. IF YOU WANT A LOT OF CDR FOR YOUR ABILITIES, GO ULTIMATE HUNTER AND TRANSCENDENCE IN ORDER TO HAVE MORE PLAYMAKING USING YOUR Q, W, E, AND R.
ELECTROCUTE
ELECTROCUTE IS THE BEST KEYSTONE YOU CAN RUN ON ZED AS OF RIGHT NOW, IT HELPS WHEN POKING DURING THE LANING PHASE AND MAKES IT EASIER TO BURST DOWN ENEMY CARRIES AND MAGES WITH JUST A SIMPLE W-E-Q COMBO OR AN E-AA-Q COMBO.
TASTE OF BLOOD
GIVES US THE SUSTAIN THAT WE NEED IN THE EARLY GAME, VERY BENEFICIAL SINCE ZED IS VERY WEAK IN THE LANING PHASE AND THE EARLY STAGES OF THE GAME AND WHEN ONE MISTAKE IS MADE, HE CAN BE PUNISHED EASILY. IN ADDITION, THIS IS VERY EASY TO PROCK WITH OUR Q SO WE CAN EASILY HEAL OVER TIME IN THE LANING PHASE.
ZOMBIE WARD
ZOMBIE WARD>EYEBALL COLLECTION. THE REASON WHY IS THAT ZOMBIE WARD PROVIDES MORE UTILITY THAT'S WHY I THINK IT IS BETTER, AND COMBINED WITH UMBRAL GLAIVE AND SWEEPER, IT IS VERY EASY TO STACK. IN ADDITION, ZED, AS A ROAMING TYPE ASSASSIN, ZOMBIE WARD IS EASY TO STACK AS WE WILL BE GOING AROUND THE JUNGLE AND THE RIVER IN MOST CASES.
ULTIMATE HUNTER
ULTIMATE HUNTER, IN MY OPINION, IS THE BEST FOR ZED IN THE HUNTER SECTION, AS ZED IS HIGHLY RELIANT ON HIS ULT, WHICH IS HIS MAIN TOOL IN TEAMFIGHTS IN ORDER TO DODGE SPELLS.
CONQUEROR
ONLY TAKE THIS AGAINST A LOT OF FIGHTERS AND TANKS. (JUNGLE BRUISER, TANK SUPPORT, BRUISER TOP.)
PRESENCE OF MIND
PoM IS REALLY GOOD ON ZED, THE FACT THAT YOU REGENERATE YOUR ENERGY VERY FAST MAKES YOU USE YOUR ABILITIES MORE OFTEN, AND AS A CASTER CHAMPION, ZED NEEDS HIS ABILITIES.
LEGEND:TENACITY
TENACITY IS SOMETHING ZED NEEDS, IN ORDER TO STAY SAFE DURING TEAMFIGHTS, ESPECIALLY IF THE ENEMY TEAM HAS A LOT OF CC (JUNGLE ELISE, LEONA SUPPORT, ASHE ADC, ETC.)IN ORDER TO ESCAPE THOSE LOCKDOWNS AND HEAVY CC TENACITY IS ALWAYS THE WAY TO GO. AND ADDITION TO THAT, TENACITY>ALACRITY, IT IS MORE HELPFUL FOR ZED AS ZED IS NOT AN AUTO-ATTACKING CHAMPION AND HE DOESN'T NEED THE ATTACK SPEED.
LAST STAND
AFTER FURTHER TESTING, I THINK LAST STAND IS MORE EFFICIENT THAN COUP FOR THE REASON THAT LAST STAND DEALS SO MUCH MORE DAMAGE THAN COUP ITSELF. IT GIVES US GOOD OUTPLAY POTENTIAL IN TEAMFIGHTS AND DUELS WHICH IS REALLYU GOOD.
CUT DOWN
IF THEY HAVE A TON OF TANKS AND CHAMPIONS THAT WILL MOST LIKELY BUILD HP. FOR INSTANCE, SETT.
SORCERY TREE
TRANSCENDENCE:
YOU NEED TRANSCENDENCE EARLY AS ZED IS HIGHLY RELIANT ON HIS ABILITIES, HE NEEDS HIS Q, W, E, AND R AT ALL TIMES AS HE IS AN AD CASTER CHAMPION. TRANSCENDENCE IS SOMETHING YOU MUST ALWAYS RUN ON ZED. AS I SAID BEFORE, CDR IS SO IMPORTANT ON ZED, IT IS ONE OF THE THINGS YOU NEED ON HIM, AS WELL AS AD, LETHALITY AND PERCENT ARMOR PENETRATION. SO ALWAYS RUN TRANSCENDENCE EVEN IF YOU GO EITHER CONQUEROR OR ELECTROCUTE.
SCORCH:
SCORCH HELPS ZED A LOT ESPECIALLY IN THE EARLY GAME, WHAT IT DOES IS IT MAKES ABILITIES DEAL BONUS MAGIC DAMAGE ON THE TARGETS HIT, THIS RUNE IS BEST USED IN THE LANING PHASE, AND MAY NOT BE USEFUL IN THE LATER STAGES OF THE GAME, BUT IN ORDER TO GET THROUGH THE MID-LATE GAME, WE NEED TO DO WELL IN THE EARLY GAME WHICH IS WHAT SCORCH HELPS US ON. FURTHERMORE, ZED'S Q WORKS LIKE EZREAL'S ULTIMATE, IT DEALS 100% OF ITS DAMAGE TO THE FIRST TARGET HIT AND LESS ON THE TARGETS BEYOND THE FIRST ONE, BUT WITH SCORCH, WE CAN DEAL A BIT MORE DAMAGE TO THE TARGETS FROM BEHIND AND THIS IS VERY USEFUL IN THE LANING PHASE AS IN MOST MATCHUPS IN THE MID LANE, THEY WILL JUST STAY BEHIND THE MINIONS AND POKE.
STANDARD COMBOS:


W-E-Q: STANDARD COMBO ON ZED[/b]

W-Q-E: IF YOU ARE SURE THAT Q'S WILL HIT, THIS COMBO IS BETTER AS IT IS SO MUCH FASTER THAN W-E-Q
R-W-E-Q: HIGHEST DPS COMBO ON ZED
W-E-R-Q: GOOD FOR DIVES AS YOU CAN IMMEDIATELY Q AFTER CASTING R
[/i]



TIPS REGARDING COMBOS:
THE COMBOS PROVIDED ABOVE ARE THE STANDARD COMBOS YOU SHOULD LEARN ON ZED AS A BEGINNER. YOU CAN ALSO USE THESE COMBOS IN DIFFERENT WAYS IN ORDER TO UTILIZE THEM EVEN BETTER. FOR INSTANCE, YOU CAN CAST W OVER WALLS, BACKWARDS, ETC. JUST MAKE SURE TO USE THE RIGHT COMBOS IN THE RIGHT SITUATION. IT IS IMPORTANT TO LEARN COMBOS, HOWEVER, YOU SHOULD NOT KNOW EVERY SINGLE ONE AS YOU WON'T EVEN FIND YOURSELF USING MOST OF THEM, ALL YOU HAVE TO LEARN ARE THE BEST ONES, AND UTILIZE THOSE COMBOS PROPERLY TO MAKE BETTER PLAYS.