Graves Build Guide by RoseOfInnistrad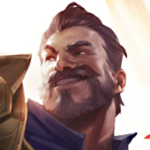 x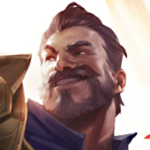 Did this guide help you? If so please give them a vote or leave a comment.
You can even win prizes by doing so!
I liked this Guide

I didn't like this Guide



Commenting is required to vote!

Thank You!
Your votes and comments encourage our guide authors to continue
creating helpful guides for the League of Legends community.
Cheat Sheet


Lethal League - VS Squishies
Graves Build
Precision


Fleet Footwork

Triumph

Legend: Alacrity

Coup de Grace
Sorcery


Celerity

Gathering Storm
Bonus:
+9% attack speed and +10 ability power or +6 attack damage, adaptive
Ability Sequence

2
3
5
7
9

4
14
15
17
18

1
8
10
12
13

6
11
16

Threats to Graves with this build
Threat





















Show all
Threat
Champion
Notes

3

Evelynn
She's honestly pretty easy to fight, her early is bad, and if you get Mercurial Scimitar she has no chance to fight you. Invade early and often.

3

Kai'Sa
I haven't had a ton of experience with this because she gets banned often, but the games I played I usually just invaded and killed her and she never seemed to be a problem. Don't let her scale though.

3

Nidalee
Dodge them skillshots, and kill them cougars. She isn't a huge threat but don't facecheck often in this matchup.

Introduction
Hey there, my name's Master Rose, [IGN = Sexy 10 Year Old] a current and peak Platinum 5 player on the NA server. In this guide I'll be explaining not only some of the finer mechanics of Graves as a champion and his matchups, but also some general jungle tips, vision tips, and keybind strategies. Graves can potentially be played as a jungler, top laner, and an ADC, although he is more than the supermajority usually seen as a jungler, which is what the focus of this guide is.

Also, I have written one more guide as of the release of this one, one for Yasuo. If you're interested, check it out! Rose's All Purpose Yasuo Guide!






Malcom Graves - The Outlaw
Who is Graves? What does he excel at? In what areas does he suffer? Why doesn't anyone build Ohmwrecker? Well let's evaluate Graves' abilities and see what we find.


New Destiny

New Destiny gives Graves a unique cone-shaped auto attack. This cone contains 4 bullets that stop at the first unit hit, knocking back minions and monsters. The first bullet deals 0.7/0.8/0.9/1.0 of Graves total AD (increasing at level 1/6/11/16 respectively) after which subsequent bullets deal 33% damage. In addition, Graves has a reload mechanic similar to Jhin, where after firing two shots, Graves must reload. The reload time is only minimally decreased by attack speed, but the time in between auto attacks is drastically reduced by attack speed. As a final note, when Graves crits an enemy, he gains two more bullets to hit auto attack spread, which deal 40% bonus damage.


How To Use
End Of The Line
End of the Line is a linear skillshot that extends a short range, bounces for 2 seconds, then detonates deals damage along the path it took back to where Graves fired it at in a T-shape. Both paths deal damage, but the returning path deals more than twice the damage of the traveling path. If End of the Line collides with terrain, it stops short and detonates after 0.25 seconds.


How To Use
Smoke Screen
Smoke Screen is a circular skillshot that deals a small amount of magic damage, as well as slowing and blinding enemies standing in the blast radius for 4 seconds.


How To Use
Quickdraw
Quickdraw is arguably Graves' most important and overpowered ability. It gives him situational damage, mobility, and bonus armor. Graves will make a short dash that can pass over short walls, and reloads one shell if he is missing any. Additionally, Graves will gain a stack of True Grit, granting him between 5-15 armour depending on the number of ability points in Quickdraw. True Grit stacks remain for 4 seconds, replenishing any time Graves auto attacks an enemy non-minion or uses Quickdraw again. Each bullet that strikes an enemy will reduce the cooldown of Quickdraw by 0.5 seconds.


How To Use
Collateral Damage
Collateral Damage is a linear skillshot that travels a short distance stopping at the first enemy hit and exploding in a cone(Graves really likes cones), dealing extra damage to the first target hit and heavy damage to everything else in the cone. Graves is also knocked back a small distance upon casting Collateral Damage.


How To Use
So all in all, Graves is very good at dealing a lot of damage with his auto attacks and Q/R. He has a lot of mobility in combat, and is overall a very good duelist. However, he has virtually no crowd control or teamwide utility, and isn't durable unless in combat for enough time for him to stack
Quickdraw
. It is for this reason that Graves has fallen out of favour with the current tank based meta.
+

Does TONS of damage mid-late game


+

Not mana intensive


+

Has flexible build and jungle paths


+

Is criminally good at fighting enemies in their own jungle


-

Is inherently squishy


-

Needs items To deal damage


-

Reliant on other champions for crowd control


-

Has a high skill cap


-

Has low-mid range combat range

+

Does TONS of damage mid-late game


+

Not mana intensive


+

Has flexible build and jungle paths


+

Is criminally good at fighting enemies in their own jungle


-

Is inherently squishy


-

Needs items To deal damage


-

Reliant on other champions for crowd control


-

Has a high skill cap


-

Has low-mid range combat range