This build has been archived and is for historical display only
This build has been archived by the author. They are no longer supporting nor updating this build and it may have become outdated. As such, voting and commenting have been disabled and it no longer appears in regular search results.
We recommend you take a look at this author's other builds.
x

diamond
Vapora Dark In-Depth Mid Kassadin Guide Season 10
By Vapora Dark | Updated on

October 28, 2020
x
Did this guide help you? If so please give them a vote or leave a comment.
You can even win prizes by doing so!
I liked this Guide

I didn't like this Guide



Commenting is required to vote!

Thank You!
Your votes and comments encourage our guide authors to continue
creating helpful guides for the League of Legends community.
Runes:
Domination


Electrocute

Taste of Blood

Eyeball Collection

Ravenous Hunter
Precision


Presence of Mind

Legend: Tenacity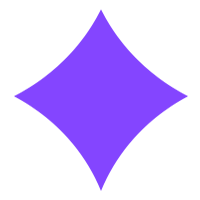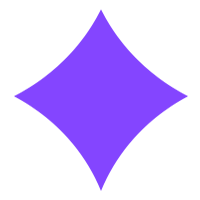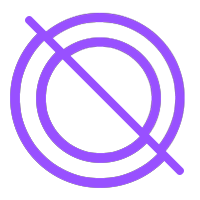 Bonus:
+9 Adaptive (5.4 AD or 9 AP)
+9 Adaptive (5.4 AD or 9 AP)
+8 Magic Resist

Spells:

Flash

Teleport
| | | |
| --- | --- | --- |
| | | Hi, I'm Vapora Dark, a veteran player that's been playing since season 1. During that time I've hit Master tier as a mid lane main in season 5, as an ADC main in season 7, again as a jungle main in season 8, and once more in season 9 playing a mix of all those roles. I can play every role to a very high level and have a very good understanding of the general aspects of the game on top of that. |
I've been writing guides on MOBAFire since 2011, among which my achievements include winning the MOBAFire guide contest multiple times, achieving the highest score on the site multiple times with multiple guides, achieving the most comments on a single guide of all time by a very large amount which hasn't come even close to being surpassed in the 3 years that it's been archived, and having the most collective guide views on the site by a very hefty amount. I've also written some champion guides for Riot Games on the Lolesports site.

Kassadin
is like the mage version of a hypercarry: he starts the game off very weak, but he progressively scales up and come late-game he's probably going to be the strongest champion on the map. His mobility from

Riftwalk
is extremely effective for both aggression and defense, and it makes him very hard to lock down and shut down once he has enough CDR and mana. His early-game can be frustrating to get through, but the reward for it is getting to play one of the most fun champions in the game in mid-late game.
I hope you enjoy reading the guide as much as I enjoyed writing it, and most importantly, that you take everything you can from it!
VIDEOS
In this chapter I'm going to be gathering a compilation of Kai'Sa footage ranging from full gameplays, VOD reviews of myself and more famous players, as well as short plays, to help you learn the champion even better if you're willing to put in the time to watch some extra content on top of the actual guide itself, as well as give you an idea of what the champion can achieve in the hands of a good player. Click
here
to sub for more educational content.
| | | |
| --- | --- | --- |
| | | Fleet Footwork: All Kassadin can do in early levels is survive. Fleet Footwork is fully effective on minions as a melee champion and scales very well from ability power. Together with the domination runes you'll be harder to poke out. |
| | | | |
| --- | --- | --- | --- |
| | | | Triumph: Kassadin is a very all in type of champion so the healing on takedown can be a life saver. The other 2 options don't really have much of a use for him as well. |
| | | | |
| --- | --- | --- | --- |
| | | | Legend: Tenacity: The other 2 options do nothing for Kassadin but free tenacity is very powerful against a lot of champions. |
| | | | |
| --- | --- | --- | --- |
| | | | Coup de Grace: This is the only reliable option in this row. You'll never make great use from Cut Down as your targets will have less health than you and Last Stand is too situational. |
| | | | | | |
| --- | --- | --- | --- | --- | --- |
| | | FLASH | | This is the best summoner spell in the game, almost every champion takes it and it's completely irreplaceable. It's the best defensive summoner and the best offensive summoner all at once. The fact that you see all 10 players take this in 99% of games just goes to show how strong it is. Kassadin has no escapes before level 6, and even at level 6 Riftwalk has a decent cooldown, so this is absolutely essential on him. | || |
| | | | | | |
| --- | --- | --- | --- | --- | --- |
| | | TELEPORT | | This is the second most important summoner spell for Kassadin. Kassadin will almost always be getting shoved in and will therefore almost never be the one to get an optimal recall off (meaning while he's recalling the enemy laner can shove the next wave into tower before recalling themselves to make him miss a wave). And even when the enemy laner recalls before him, Kassadin's lack of waveclear makes it virtually impossible for him to shove a wave into the tower fast enough to avoid missing much CS himself. Teleport allows him to recall whenever necessary while being able to Teleport back into lane immediately to avoid missing large amounts of CS and falling behind. It also opens up the possibility of TP ganks on other lanes and allowing him to be a split pusher late-game. | || |
| | | | | | |
| --- | --- | --- | --- | --- | --- |
| | | IGNITE | | The next best alternative to TP. This is obviously a much more aggressive option, one that gives him some more kill potential both early-game and late-game. The drawbacks are that you lose the (very strong) benefits of Teleport, and that this spell is almost useless if you're never in situations where it can help you get kills. For example, if you're in a tough lane matchup you may never get a chance to kill your lane opponent, and if you're trapped in lane you won't be able to roam and pick up kills with the Ignite either. It's still strong late-game during team-fights, but not worth the tradeoff of not having Teleport if it doesn't help you pick up kills in the early-game. | || |

Riftwalk
->

Force Pulse
->

Null Sphere
The combo for when you're not in range for

Nether Blade
after

Riftwalk
. This combo needs explaining because the order of the spells is important. Casting

Force Pulse
before

Null Sphere
may sound like such a tiny and pointless detail, but it can actually make a huge difference in a large number of situations. The speed of the combo is the same no matter which order you use, but you want

Force Pulse
to hit first because:
1. It has a smaller range than

Null Sphere
; if you cast

Null Sphere
first the enemy may not be in range for

Force Pulse
anymore by the time you cast it. You have a slightly more limited window to land this than

Null Sphere
, so you want to get it through ASAP.
2. If the enemy

Flash
es away after the first spell, you'll have slapped them with a slow to help you chase them and possibly allow you to get close enough for

Null Sphere
without even having to cast an extra

Riftwalk
. If you're casting

Null Sphere
first, here's what happens instead: you

Riftwalk
in, cast

Null Sphere
, they

Flash
away, then you

Force Pulse
the air... Which isn't even a possibility with the reverse because

Null Sphere
is point and click, meaning it's impossible to waste a spell with that combo.
3. Slightly less important but can still potentially have a big impact in rare situations: You generally want to get

Force Pulse
on CD ASAP so the rest of your spells (as well as the enemy spells) begin charging it up for the next cast. If you cast

Null Sphere
before

Force Pulse
that's one charge you're guaranteed to miss out on, and you could potentially miss out on more from other champions' spells during the short time you're casting

Null Sphere
.

Riftwalk
->

Nether Blade
->

Force Pulse
->

Null Sphere
The combo for when you
are
in range for

Nether Blade
after

Riftwalk
! Again the order is important. When I was new to

Kassadin
I would just spam my spells in any random order every time I went for this kind of combo, not really knowing what I was doing, but as always there's an order that's most efficient and important to follow for those occasions when it'll be the difference in getting a kill or not.
The logic for

Force Pulse
before

Null Sphere
is the same as before. The reason you want to use

Nether Blade
first is that it's your only melee range spell; it's the only spell that becomes impossible to immediately land if an enemy dashes or blinks away from you. Both

Force Pulse
and

Null Sphere
can often still reach an enemy that dashes/blinks away from you if you were in melee range of them. Additionally, since

Nether Blade
is the hardest spell to get in range for, it's important to get its damage through while you can rather than risk an enemy managing to get too far away for you to land it while you're busy casting your other spells. And finally,

Nether Blade
can restore you a
****load
(800+) of mana; if you're going to need to

Riftwalk
again any number of times, it's important to be absolutely sure you land

Nether Blade
to ensure you can cast

Riftwalk
as many times as you can.

Riftwalk
->

Flash

Riftwalk
is one of many spells that allow you to

Flash
during the spell's cast time. All this basically means is that this is a harder to react to version of

Flash
->

Riftwalk
, since if you

Flash
first then begin casting

Riftwalk
the enemy has a chance to react to it between the

Flash
and the

Riftwalk
, but if you do

Riftwalk
->

Flash
, the

Flash
and the

Riftwalk
will occur at almost the same time, giving them much less time to react.
This is an especially important combo for when you want to burst down a far-away enemy while landing the damage of

Riftwalk
(and

Nether Blade
), rather than using it just as a gap closer for your

Force Pulse
and

Null Sphere
. A late-game

Riftwalk
can do up to 800+ damage, so being able to land it is a huge deal for bursting enemies down.
While we're on the topic,

Force Pulse
is also another spell that allows you to

Flash
during the cast time. This ls not as important to talk about because

Flash
->

Force Pulse
is extremely hard to react to anyway, but once you're aware of it, there's no reason
not
to use

Force Pulse
->

Flash
just to get a combo
slightly
harder to react to. It'll almost never make a difference, but it's worth it just for the rare occasions it
does
net you a kill.

Null Sphere
to trade against your enemy and get CS if necessary. Against ranged champions you'll almost always be getting zoned by the enemy mid laner, and you should not greed for CS; stay out of their range and punish them by harassing with

Null Sphere
every time it's up, before backing off and continuing to minimize the damage you take. Eventually with the enemy mid laner last-hitting while you're not, the wave is guaranteed to push into you anyway, and you begin to get some last-hits.
At level 2 you take

Nether Blade
for 2 reasons: The passive and active will greatly help you last-hit (important as you'll mostly be last-hitting under tower), and the mana restore will allow you to sustain your Q spam playstyle, especially since you should often be using

Null Sphere
even to farm.
At level 3 you'll usually want to put another point in

Null Sphere
for stronger trading. If you're against an AD champion though you should instead put a point in

Force Pulse
since you'll want to max

Force Pulse
instead for stronger waveclear.
At some point you'll inevitably find yourself harassed too low to stay in lane. At this point you'll want to recall for some Rod of Ages components and Corrupting Potion if you can afford it, then Teleport back into lane wihout missing much/any CS. If you're using Ignite instead of Teleport then you're going to fall even further behind in CS and XP at this stage as you'll probably miss an entire wave when you're forced to recall.

After level 6 is when you can finally turn around a lot of matchups, since you now have a way of closing the gap to land Nether Blade and auto-attacks, while previously you were limited to just trading with Null Sphere and sometimes Force Pulse.

Be careful not to play overaggressive though. You can't afford to Riftwalk in aggressively every 5 seconds if you have no vision and can't see the enemy jungler on the map. When you suspect a gank may be incoming, it's wise to keep Riftwalk to escape should the gank ever come.

At level 7 you'll start maxing Force Pulse instead of Null Sphere so you can have better waveclear. As you find yourself frequenly taking control of lane matchups at this stage, or at least no longer being a pushover, after every wave you clear, rather than trying to harass the enemy mid laner at their tower, you should look for roam opportunities on your side lanes. Kassadin is an extremely effective roamer as Riftwalk allows him to take some very hard to detect gank-paths, as well as having mobility that's very hard to get away from.
As well as roam opportunities, whenever your

Teleport
is up you should watch out for good opportunities to TP gank/countergank lanes, mainly bot lane. In all-ins where you can find a TP location that's a little behind the enemy bot lane, either because they're over-extended and you can TP onto minions or because your bot lane has placed a nice TP flank ward, it's very good to be able to TP right behind the enemy bot lane if you think you can create a kill. It can also be smart to TP bot lane, even just onto minions, whenever your bot lane is being ganked to clean up or to even turn the gank around completely. However, always remember that just because you begin channeling a TP, it doesn't mean you have to finish it. If things go south during your TP channel it's perfectly okay to cancel it to set it on a lower CD and avoid wasting your time/dying unnecessarily.
Outside of laning phase, if you have

Ignite
you'll just simply want to group with your team. However, this isn't really ideal for you.

Kassadin
doesn't really bring much to his team outside of team-fights, so being grouped up with your team when you're
not
team-fighting is a waste of your time, especially since you'll find it hard to get CS while your entire team is grouped with you.
With

Teleport
you have the opportunity to split push a side lane and still be able to TP back to your team if a team-fight ever breaks out. It also allows you to go for TP flanks when the opportunity arises, which can be an extremely effective way of getting to the enemy backline while bypassing their frontline.
Another advantage of Teleport is that by taking it alongside your top laner's Teleport, your team can have two split pushers. The enemy top laner can use their TP to deal with your top laner's split push... But then who's going to deal with your split push? If the enemy mid laner with Ghost/ Ignite/ Barrier tries to deal with you, they're probably going to lose the 1v1 so late into the game where Kassadin becomes a monster, and when you need to join a team-fight, you'll be Teleporting there while they have to walk. It creates a complicated situation for the enemy team as they need to deal with 2 different split pushers while being able to mirror the amount of members available for team-fights while permanently being 1 Teleport down throughout the game.

In team-fights you play the role of a slippery assassin, being able to easily access the enemy backline thanks to your mobility, and keeping safe also thanks to that mobility and Zhonya's Hourglass. It's important however not to tunnel too hard on trying to assassinate enemies during team-fights; it's important to know when to back out. Sometimes you may want to nuke an enemy out with Null Sphere and Force Pulse, use Zhonya's Hourglass to zone them while you remain untargetable and wait for Zhonya's Hourglass to come back up, and then just Riftwalk back out again and wait for your next opportunity to impact the team-fight. You don't need to focus so much on one-shotting the enemy carries, so much as making their lives miserable as they try to avoid being one-shot by you. Whether they're dead or zoned, it's all the same if you're taking them out of the fight one way or another.

When you are able to one-shot a carry, it will frequently be through catching them off-guard with a Riftwalk -> Flash combo, following it up with any spells necessary. Especially if you have a few Riftwalk stacks this combo will easily one-shot any Hexdrinkerless ADC, and it's hard for them to do anything about as they would need to stay a long way away from you to be out of your Riftwalk -> Flash range.
Also make sure to watch out for opportunities to blow enemies up with AoE. A combination of a high-stacks

Riftwalk
and

Force Pulse
can devastate 2-3 bunched up enemies, especially those that aren't very beefy.
And always remember to try and hit anyone at all with

Nether Blade
if you happen to be in range for it. It gives you a massive amount of mana that can even make you go from having 0 mana to being able to cast yet another 800 mana cost

Riftwalk
. It's important for keeping your mana sufficiently high throughout a team-fight.

Kassadin
guide. I hope you found this helpful and learn to play

Kassadin
as well as you want to.
Special thanks to
Hopper
for banners and coding.