diamond
Vapora Dark In-Depth Support Thresh Guide Season 11
By Vapora Dark | Updated on

November 25, 2020
x
Did this guide help you? If so please give them a vote or leave a comment.
You can even win prizes by doing so!
I liked this Guide

I didn't like this Guide



Commenting is required to vote!

Thank You!
Your votes and comments encourage our guide authors to continue
creating helpful guides for the League of Legends community.
Runes:
Resolve


Aftershock

Font of Life

Bone Plating

Unflinching
Inspiration


Perfect Timing

Biscuit Delivery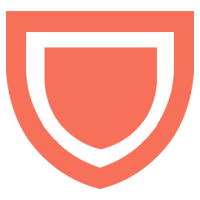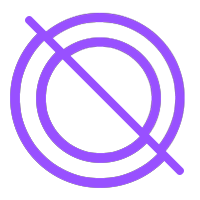 Bonus:
++8 ability haste
+6 Armor
+8 Magic Resist

Spells:

Flash

Ignite
| | | |
| --- | --- | --- |
| | | Hi, I'm Vapora Dark, a veteran player that's been playing since season 1. During that time I've hit Master tier as a mid lane main in season 5, as an ADC main in season 7, again as a jungle main in season 8, and once more in season 9 playing a mix of all those roles including mid and Fizz. I can play every role to a very high level and have a very good understanding of the general aspects of the game on top of that. |
I've been writing guides on MOBAFire since 2011, among which my achievements include winning the MOBAFire guide contest multiple times, achieving the highest score on the site multiple times with multiple guides, achieving the most comments on a single guide of all time by a very large amount which hasn't come even close to being surpassed in the 3 years that it's been archived, and having the most collective guide views on the site by a very hefty amount. I've also written some champion guides for Riot Games on the Lolesports site.

Thresh
has been one of the most popular supports in the game for a long time, and it's easy to see why. Even when he doesn't fit the meta well, he's always one of the supports with the most kill potential in and out of lane, and is great at punishing weaker players. If you want to have the highest possible impact from the support role,

Thresh
is the man for you.
I hope you enjoy reading the guide as much as I enjoyed writing it, and most importantly, that you take everything you can from it!
| | | | |
| --- | --- | --- | --- |
| | | | Aftershock: This rune is great for Thresh as it makes him tankier and he has a very easy time proc'ing it, since even if he misses Death Sentence, Flay is an almost guaranteed hit. Also provides some extra damage during all-ins. |
| | | | |
| --- | --- | --- | --- |
| | | | Bone Plating: This is just all around one of the strongest runes in the Resolve tree since its release, and Thresh as a tanky support definitely wants to use it. |
| | | | |
| --- | --- | --- | --- |
| | | | Overgrowth: Passively gaining an ever increasing health pool is great for any tank support. Whilst you're not buying a lot of pure health from items, Inspiration and Resolve offers good hp per level and you still get some health through items. After 20 or so minutes you'll have a lot of extra health making this rune incredibly powerful. |
Flash

Flash has been the standard summoner spell to take on almost every single champion since forever. It's always been indisputably the best summoner spell in the game, so there's nothing you can replace it with.
Ignite

Thresh tends to be a very aggressive and high kill potential support in lane, so Ignite synergises greatly with this playstyle by dealing damage as well as reducing the amount of healing the enemy bot lane will get from Heal, reducing their odds of survival if you should catch one of them out in lane.
Exhaust

Exhaust is an alternative to Ignite in matchups where you don't expect to be picking up kills or think you'll find yourself on the defensive. It can also be a reaction to an enemy picking an assassin such as Zed or Akali to help your ADC survive teamfights better, even if Exhaust may still be worse than Ignite in lane.



Damnation
: This passive is often mistaken as giving

Thresh
monstrous amounts of armor, but in reality it actually on average gives him just normal amounts of armor, and in games where you miss out on a lot of souls you'll be lacking in armor compared to the average champion.
The only thing the passive
really
gives you in comparison to other champions is AP. The armor it provides is only notable relative to other champions in games that go super lategame.

Death Sentence
: This is the most defining spell in

Thresh
's kit, and for good reason. Being able to CC someone for 1.5 seconds and also drag them towards you and your team in the process is a very powerful skill, and one that makes the name "Death Sentence" a very fitting name indeed.
If you reactivate

Death Sentence
while you've hooked someone you can drag yourself all the way over to them. If you're going to do this, make sure to do it only once you've already dragged them towards you twice so they're pulled the maximum possible distance towards your team.
Since the load up time for

Death Sentence
is so long, it's a very telegraphed ability that gives opponents a lot of time to dodge it, so if you're not casting it from out of vision like in a brush, you should usually aim it to one side or the other, trying to predict where the target will juke rather than aiming it at where they're currently standing. If you miss, make sure not to forget exactly how/where they juked, and try to focus on aiming there next time. Even if you miss again over time you'll get to learn the enemy's juking patterns better and get better at predicting where the enemy will juke and aiming accordingly. Some players are less predictable than others though, remember that this isn't an exact science.
Another really good way of landing hooks is to run towards 1 person but aim your hook at someone else entirely.

Death Sentence
doesn't make

Thresh
turn at all in whatever direction he's aiming to, he looks the same whether he's aiming at 180° or 360°. When you run towards 1 person, like the support for example, both the ADC and the support are going to assume you're trying to get the support; once you stop to cast

Death Sentence
and your body is still facing the support, it's extremely common for the ADC (or vice versa) to not bother dodging because they don't acknowledge the possibility that you could be aiming for them since you were so clearly chasing after the support. You just aim right at where they are, or where they're walking towards, and they'll often be caught so off guard that they won't even begin to dodge by the time the hook hits them, since its travel time is so fast.

Dark Passage
: This is a unique ability that's incredibly strong. Even the shield were to be removed the ability would still be good, which just goes to show how strong it is.
The first allied champion to touch the lantern, including

Thresh
himself, will get a shield, but if that champion then clicks the lantern and is pulled towards

Thresh
,

Thresh
himself will also get the shield, meaning it's often best to shield someone else rather than yourself even if you're taking heavy damage so long as your ally picks up the lantern.
In fights you can use the shield to block damage from you or your ADC if either of you are getting too low, but alternatively if the shield isn't necessary you can simply use it as a gap closer for your ADC to get into the fight faster when you're engaging with either

Death Sentence
or

Flay
. It'll still shield any immediate damage resulting from the engage anyway.
Where

Dark Passage
really shines over your typical shield spell is for either helping an ally escape from a sticky situation, or for helping your jungler gank while bypassing enemy vision. For the former, it's as simple as throwing your lantern on top of your ally while they're in trouble and when you're already in the direction they want to run to. For the latter, your jungler should approach the lane from your tower, and you walk forwards to engage while throwing your lantern towards the jungler. If you can get close enough (you can

Flash
forward if necessary) you'll want to

Flay
an enemy backwards, or if not possible you'll just have to risk a

Death Sentence
and hope it lands.

Flay
: This spell makes

Thresh
's level 1 among the strongest of any support. Between the active and the passive you basically have 2 spells' worth of damage in one, and even though it's a skillshot it's basically impossible to miss. Damage aside, it's also very impactful since it drags its target closer to you and your ADC
and
slows them.
If you're really confident in your ability to win an all-in, if possible you should look to engage with

Flay
rather than

Death Sentence
. It's much easier to land a

Death Sentence
while the enemy is slowed by

Flay
, and even if

Death Sentence
still misses, landing

Flay
still constitutes some form of engage and allows you and your ADC to get
some
damage down onto the target, even if it might not be enough for a kill. Whereas if you just start off with

Death Sentence
and miss, then literally nothing happens.

The Box
: This spell actually does a shockingly high amount of damage for a support so focused on utility. Between that and the 99% slow, this adds a ton more kill potential to

Thresh
's already aggressive kit.
There are two main ways of landing this on an enemy in lane, either by engaging with

Death Sentence
or with

Flay
.
If you land a

Death Sentence
you can either fly onto the target and then cast

The Box
around them, or you can cast

The Box
while they're still stunned from

Death Sentence
and

Flay
them backwards into

The Box
. The latter is the more reliable way of doing it since it prevents them from being able to

Flash
out of it, whereas the former is simply the only alternative left if you hit a really long range

Death Sentence
where they're too far away to be dragged into

The Box
if you place it in your current position.
While engaging with

Flay
is usually the most reliable way to engage on

Thresh
, it's actually not as reliable for landing

The Box
as engaging with

Death Sentence
is, you know their

Flash
is on cooldown. You'll want to

Flay
them into you and then cast

The Box
, but most likely they'll either be inside or outside

The Box
rather than right on top of one of the walls as they're formed.
If they're inside

The Box
and their

Flash
is down then that's just about as good as knocking them right on top of the wall, but if it's up then they can just

Flash
over it and then whether they get dragged into it or not depends on your ability to land

Death Sentence
. Likewise if they're already outside of

The Box
then whether they hit the wall or not depends on whether or not you can land

Death Sentence
through

Flay
's slow, but again they have the option of dodging with

Flash
if it's up even if you aim well.
At level 1 you'll want to take

Flay
because as mentioned earlier it's a very good level 1 spell, having basically two spells' worth of damage in one. Alternatively you can take

Death Sentence
at level 1 if you want to invade with your team, which will be worth if you can get a kill or if you even just blow a

Flash
possibly, but will leave you weaker at level 1 in lane unless you actually manage to land

Death Sentence
on the enemy bot lane. At level 3 you'll want to take

Dark Passage
because the shield will make a bigger difference in fights than putting another point into one of your current spells and it can either aid in a jungle gank or save your ADC from a gank.
Maxing

Death Sentence
and maxing

Flay
first are both popular options on

Thresh
, but maxing

Flay
is the best option since

Flay
is the best option in lane. Maxing

Death Sentence
is the best option outside of laning phase though, so it's common to put 3 points into

Flay
and then start maxing

Death Sentence
in preparation for the end of laning phase. Personally I just put points in E whenever I'm still in laning phase, and start putting points in Q whenever laning phase is over, even if that leaves me with a whole 4 points in E before I start maxing Q. In long laning phases I'll fully max E before maxing Q.
You'll always want to max

Dark Passage
, not necessarily last, but after

Death Sentence
. This means that if you didn't finish maxing

Flay
in laning phase then your skill order might look something like
this
.