[11.22] IKeepItTaco's GrandMaster Detailed Vex Guide!
x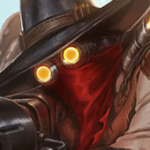 Did this guide help you? If so please give them a vote or leave a comment.
You can even win prizes by doing so!
I liked this Guide

I didn't like this Guide



Commenting is required to vote!

Thank You!
Your votes and comments encourage our guide authors to continue
creating helpful guides for the League of Legends community.
Runes:
Default Electro
Domination
Electrocute
Taste of Blood
Eyeball Collection
Ultimate Hunter
Sorcery
Manaflow Band
Transcendence
Bonus:
+10% Attack Speed
+9 Adaptive (5.4 AD or 9 AP)
+6 Armor

Spells:
Default Page
Flash
Ignite
Ability Order
Default
Doom 'n Gloom
(PASSIVE)
Vex Passive Ability
I'm I Keep It Taco, a Grand Master ADC player
(peaked 450 LP) and streamer.
| | | | |
| --- | --- | --- | --- |
| | | I'm also known as Jordanian Sniper, Jhindiana Jones, Jhingle Bells, and other names. I'm typically an ADC player, but thanks to the addition of the mid lane ADC Akshan I have been playing more mid lane champions in my free time. Vex is one of those mid lane champions that I've been messing with. | |
Vex is designed to be a battle mage to shut down the many many highly mobile champions that have been introduced into the game over the years. Riot heard you were all tired of it so they went ahead and designed a champion just for that. She's also on the simple side of champions so you won't need to read 10 pages for a 200 year champion like Aphelios. Hopefully this guide will be able to get you right on your feet when picking up Vex!

Disclaimer: Vex is a new champion and all my experience comes from PBE. I'm giving what I think fits her best and as the meta develops I will re-visit this guide and update it with any new builds and changes I see!
| | | | |
| --- | --- | --- | --- |
| | | There's quite a couple choices when it comes to runes. There are 3 Rune Keystones that you'll be able to choose from each with its own purpose and goal. There's Dark Harvest which is when you want to invest damage into teamfights and believe you'll be able to get the resets needed to proc it over and over across different targets. Electrocute is when you want to maximize your solo kill burst potential and want to make sure you get those individual pickoffs to start snowballing. Lastly, there's Phase Rush which will give you a ton of mobility each time you pull off a combo whether it's a trade, 1v1, teamfight, resetmania, etc…. | |
| | | | | | |
| --- | --- | --- | --- | --- | --- |
| | | | | Flash It will be mandatory. It is valuable as a tool to make plays, chase down, wombo combo, escape, ruin a gank, etc…. | |
| | | | | | |
| --- | --- | --- | --- | --- | --- |
| | | | | Ignite This rune is very good if you want to invest in your wombo combo all-in with your ultimate. It requires an aggressive playstyle to get the most use out of it! | |
| | | | | | |
| --- | --- | --- | --- | --- | --- |
| | | | | Cleanse You won't be taking this one often, but if you're playing against a CC champion mid, usually a mage, then you can consider taking Cleanse since removing their CC will be the most important thing when it comes to fighting them, killing them, or running away from them. Examples: Twisted Fate, Lissandra, Veigar, Cassiopeia, etc… | |
| | | | | | |
| --- | --- | --- | --- | --- | --- |
| | | | | Exhaust This is the ultimate anti-assassin rune in the game because it massively reduces the enemy's burst by 40% while also reducing their movement speed by 30% for 3 seconds. Take this when you're up against an assassin or multiple assassins where those 3 seconds will be the difference between life and death! | |
| | | | | | |
| --- | --- | --- | --- | --- | --- |
| | | | | Barrier Take this when you need an extra safety net and won't be in range to use an Exhaust or the time window isn't the same compared to Exhaust! So, what do I mean by this? Let's say you're playing against a Fizz with his long range ultimate Chum the Waters, a Xerath ultimate Rite of the Arcane, or a Karthus ultimate Requiem. These are all abilities that will deal a decent chunk of damage to you and you won't be able to use exhaust on them so Barrier is the way to go if you're trying to play safe! | |
| | | | | | |
| --- | --- | --- | --- | --- | --- |
| | | | | Teleport Take this summoner if you think you'll be forced to stay mid and farm a lot. This way you can just keep soaking up exp and gold midlane, but you always have the option to Teleport flank or counter-gank your sidelanes (bot/top lane) and help the team when needed! | |
So the laning phase is actually pretty calm and straightforward when it comes to Vex! Her kit in-general is one of the more simple kits to come out in this year's batch of champions. Your Q Mistral Bolt and E Looming Darkness will be used to poke and waveclear while your W Personal Space will mostly be kept to defend yourself whether it's from trades or all-ins. You can also use W Personal Space for waveclear as well as it does damage, but usually that'll be overkill and you'll have to risk walking inside your minion wave to do that.

Your goal for the laning phase will be to soak up exp and gold and reliably scale for that sweet level 6 so you can start making plays for teamfights, skirmishes, roams, 1v1 out plays, etc… Of Course this doesn't mean you have to play safe until level 6. If you learn how to trade properly with Vex then you'll be able to bully the enemy when they make mistakes and might be able to snag a few kills! So, I'll be teaching you exactly how to do that!

First, let's learn about some of the details of Vex's abilities you might not realize so you can use your kit properly for trading. Vex's passive Doom 'n Gloom fear is a key component to her gameplay and when an enemy is feared they will run away from Vex facing the other direction, however, with Vex's E Looming Darkness they will run away from the center of it instead of Vex so be sure to remember this so you know which direction they'll run to. To better hit your E Looming Darkness you should know that it has a travel time meaning the further you throw it the longer it'll take to connect. If you throw it right in front of you it'll cast a lot faster meaning it's harder for the enemy to dodge/react to it.

Also, Vex kicks Shadow (the sidekick) to where you aim your E Looming Darkness so visually it'll help you understand the cast time a bit better if you look at it once. Using your E Looming Darkness will apply "Gloom" when it hits enemy minions or champions and when you auto attack or use another ability on these marked targets it will reduce the cooldown of your passive Doom 'n Gloom fear so you can use it even sooner! When you proc your passive Doom 'n Gloom fear on the enemy make sure to adjust your aim with their movement to fear since it'll allow you to consistently land your full combos.

The two basic spell rotations when it comes to trading would be to use the passive fear and if you're against a ranged champion try to use E Looming Darkness followed up by Q Mistral Bolt and maybe an auto if you're in range to fit them. When you're against a melee champion sometimes it's better to wait for them to get close to you and use your W Personal Space for damage and fear proc then follow it up immediately with E Looming Darkness then Q Mistral Bolt for a clean and swift trade!
Your R Shadow Surge is your ultimate tool when it comes to having successful ganks. It is vital that you have it ready when you're roaming otherwise you're better off staying mid and farming a bit until it's ready. It's very hard to go in and get things done without it otherwise! It is great for ganking as well as tower diving :D

It is important to remember the basics of roaming. Do not feel pressured to roam if you don't see a good opportunity as failed roams will just lead to you falling behind. Just because you have your ultimate ready does not mean you should always be ganking. Also make sure to clear your waves and push them into the enemy quickly whenever you do try to roam!
When the mid game comes over then you'll want to leave the midlane and allow your bot laner to farm it because botlaners will be the easiest people to kill and they need the shortness of midlane to farm safely. You'll be farming one of the sidewaves top or bot until you're needed for objectives, grouping, invading, etc… Be ready on standby for anything that might happen, but be farming while you wait so you're constantly getting stronger. If you see a free solo kill then feel free to go for that too if you're confident.

Teamfighting with Vex is a balancing act between when you should be playing back and throwing your Q Mistral Bolt around to poke or E Looming Darkness and then going in deep and dirty with your R Shadow Surge and W Personal Space. This will come with experience, but these teamfighting examples should show you what I mean by this. Try to keep track of your surroundings at all times and the cooldowns of the enemy as those are the biggest factors in determining how deep you can go without getting one shot!
If you made it this far congrats! I hope this guide was able to help you out! I'm excited for Vex to be released as we really do have too much mobility in the game and it's nice to have a champion that will excel at finally bringing them down and making them stop moving for once! Her ultimate Shadow Surge especially looks like she'll be lots of fun to watch in pro-play. This is my first guide for a non-adc champion since I've been playing mid lane more as an adc main so hopefully you found this all helpful :D Good luck in your Vex games and thanks for reading!

Special thanks to Hopper for banners and coding as always!