Aphelios Build Guide by MooncakePhel

[12.4 ] Mooncanke Guide (Wip) [Mid/Bot]
x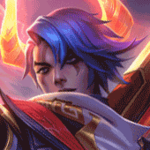 Did this guide help you? If so please give them a vote or leave a comment.
You can even win prizes by doing so!
I liked this Guide

I didn't like this Guide



Commenting is required to vote!

Thank You!
Your votes and comments encourage our guide authors to continue
creating helpful guides for the League of Legends community.
Runes:
Standard(everything can be replaced by Pta.. etc..)
Precision
Lethal Tempo
Overheal
Legend: Bloodline
Coup de Grace
Sorcery
Nimbus Cloak
Gathering Storm
Bonus:
+10% Attack Speed
+9 Adaptive (5.4 AD or 9 AP)
+6 Armor

Spells:
Defensive/mid
Barrier
Flash
Ability Order
Normal
Passive
Calibrum
Severum
Gravitum
Infernum
Crescendum
Attack Damage
Attack Speed
Lethality
Threats & Synergies
Threats
Synergies
Extreme
Major
Even
Minor
Tiny
Show All
Extreme Threats
Ideal Synergies
Heimerdinger
This is disgusting. We can go near him or try to destroy his turrets. Play very safe and try using Calibrum for the turrets
Yuumi
If the yuumi has a brain and knows what she does ur immortal.
Synergies
Yuumi
If the yuumi has a brain and knows what she does ur immortal.
Champion Build Guide
So you want to learn Aphelios?
Great!
He might be overhelmed at first, but as soon as you understand some baisc stuff you will have lots of fun!
So on the picture above we see the hub of aphelios. As you can see he has his passive
Weapons of the Faithful
the Q (name depends on weapon), the W Phase (i will call it switch ) and our ultimate.
Aphelios will have 2 weapons all the time in his hands, you can switch between those by using w. Each basic atack will use an amo of the weapon -> at 0 the weapon will be empty and you will recieve the next weapon in your main hand. So now the tricky thing to understand about this is that the q will change depending on what weapon(s) you carry in what hand. The weapons are
Calibrum
-> Longer range (cait range)
Severum
-> Lifesteal -> Overheals (gives you small shield)
Gravitum
-> Slow
Infernum
-> Aoe and 110% dmg
Cresendrum
-> Fast aa if melee, more dmg depending on q etc.
If a weapons amo runs out it will be set the to end of the queqe. So if you loose Calibrum you will recieve it if the others weapons amo runed also out.
So now the Q´s (without depper going in)
Calibrum (Moonshot)
-> Will shoot an long range projectile, marking the enemy, you will be able to consume the mark and shoot the enemy with ur off-hand weapon (using its passive) + extra dmg
Severum (Onslaught)
-> Depending on Atack speed you will atack an amount of times with
Severum
and ur off-hand weapon in short time , while that you get movement speed
Gravitum(Binding Eclipse)
-> If enemy hit by an atack of
Gravitum
you will be able to root them
Infernum(Duskwave)
-> Shoots infront of you once, every enemy hit will recieve dmg and also be shot by your off hand weapon, no matter if they´re out of range(only if you hit first instance or didn´t died)
Cresendrum(Sentry)
-> WIll set an turret to the ground, that turret will atack enemys using ur off-hand weapon
So these aren´t as simple but still understandable.
Ultimates :
Calibrum
-> Will applie an mark at every enemy hit, and deals bonus
Physical dmg
if u consume it
Severum
-> Restores Hp if atleast 1 enemy is hit
Gravitum
-> Slows all enemys that are hit -> slow is increased to 99% + root will be longer (1,35 sec)
Infernum
-> If hit an enemy it will splash in a 400 unit circle instead of a cone, dealing「 90% of that damage. 」Enemy champions will take damage from overlapping areas.
Cresendrum
-> You will (if atleast 1 enemy hit) recieve 5 chakram stacks to a total of 6. (they will turn back from the enemy meaning you wont be able to instantly use them!!)
In Depth Weapon/ability explinations
So this chapter will be a bit confusing and long but i will explain every interactions/reactions i know.
Calibrum
-> So lets start with the marks. If you consume a mark on an enemy/minion/.. all other marks will also be consumed dealing extra dmg to the target. (mostly not much in early) What is the use of this? If you use your calibrum Ultimate and hit multiple targets the extra dmg can be essential. You an also go for combos like
Severum
/
Infernum
with
calibrum
and apply so multiple stacks with the q´s of these weapon so you can deal extra dmg to the target.
Severum
->
Severum
basic atacks will go threw baum e/ Yasuo windwall and Samira w since its a
non-projektile atack
just like Senna aa´s. Be careful here with the q, since only
Severum
atacks will go threw those walls.
Severum q
will also apply a
calibrum
mark on enemys hit with it, only every second atack with the q since the q works like : main hand weapon atack ; off hand weapon atack... Mark consum also counts as non-projektile. If you want an big heal use
infernum q
with
severum
as off hand to multiple targets (minions waves are the best or raptors) for an big heal.
Gravitum
-> If im honest, there no deep things to say about this, but one thing is important! Use
Gravitum q
After
and enemy flashed or dashed so u can follow up. What acutally takes skill with this weapon is that you flash at the enemy holding ur
gravitum
as off-hand then use the w-animation-cancel (will explain this later) to suprise them with an root with
gravitum
. This is also my least fav. weapon.
Infernum
-> Since the basic atacks will deal aoe dmg behind the target hit, you can use this to poke or also kill low healthed targets. Use the weapon if the enemys are clumed, jungle positions are the best for this!
Cresendrum
-> So this weapon is the hardest to understand, basicly if you q with any weapon (exept
Gravitum
you can be able to recieve (i will call them chakrams) chakrams. Those stacks will deal extra dmg per basic atack.
Cresendrum
works like an bumerang, if you use it you have to wait till it comes back meaning you cant basic atack till ur atack came back to you. This also means if your near enemys you will atack faster(also if you crit it flies faster back)
Careful, chakrams (stacks) can be deleted by windwalls/braum e
. Placing an turret will also heal you if you have
severum
as off-hand weapon. If you place an turret with
calibrum
as off-hand will make that each atack the turret does will mark the enemy -> making u able to consume that mark. Good for teamfights to stay in longe range or killing enemys sometimes in seconds.
You will be able to recieve starks this way (with
cresendrum
as off-hand) :
calibrum q/mark
will give an stack for each mark consumed on one target
Severum q
each aa from cresendrum while the q is active will give u a stack (around 3 in early) used to be the best now is good but not that great.
Infernum q
each enemy hit will give you one stack (good for huge waves)
By simply ulting with
cresendum
Cresendrum q
with
Infernum
as off-hand will give you a stack each time u consume the mark.
There some more things that i will explain at the combo part.
So Aphelios has "different types" of combos, some will use 2 weapons and some 3-4 weapons.
Why is it even important to learn about combos?
Well, depending on what team combo they have and in which situation you´re in, you want to prepare and use different combos.
---
So lets start first with some easy combos.
---
o
Severum q
with
Calibrum
as offhand, then switch weapons (W)
consume the mark
and use
Calibrum q
and consume the mark again. This combo is an pretty easy to use combo, realy good with Pta. Switchting the weapons before consuming the mark will make that you atack with severum what will go threw windshields etc. and heal you a little.
oSame combo as over this one but slightly harder, use it while u have to amo left with
Severum
them you´ll get
Gravitum
switch to
Calibrum
consume the mark switch back to
Gravitum and q
switch back and use
Calibrum q
. This can give kills since its long ranged and can suprise enemys.