Azir Build Guide by Tenidakiel
Not Updated For Current Season
This guide has not yet been updated for the current season. Please keep this in mind while reading. You can see the most recently updated guides on the browse guides page.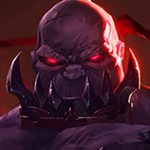 x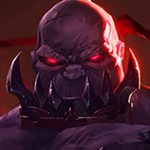 Did this guide help you? If so please give them a vote or leave a comment.
You can even win prizes by doing so!
I liked this Guide

I didn't like this Guide



Commenting is required to vote!

Thank You!
Your votes and comments encourage our guide authors to continue
creating helpful guides for the League of Legends community.
Ability Sequence

2
4
5
7
9

1
14
15
17
18

3
8
10
12
13

6
11
16

Not Updated For Current Season
The masteries shown here are not yet updated for the current season, the guide author needs to set up the new masteries. As such, they will be different than the masteries you see in-game.
Masteries
Threats to Azir with this build
Threat








Show all
Threat
Champion
Notes

1

Heimerdinger
You can kill his turrets from a distance.

What is League 101 and how do I use this guide?
---
_____
_____
---
Welcome to the League 101 Advanced Overview for Azir! League 101 is a series of guides written by diamond ranked players designed to help you optimize your play style in League! We plan to cover everything from Champion guides to advanced laning tactics. New videos are released every few weeks! So make sure to subscribe to the channel for more updates!
This guide is written as a supplementary material for our main video guide.
We strongly recommend watching the League 101 Advanced Overview video below in order to better understand how to play Azir.

Supplementary Reading for our video guide
---
Thanks for watching the League 101 Advanced Overview to Azir! If you enjoyed the series and/or learned something new, make sure to subscribe to the channel. We plan to release a new champion overview every few weeks!
Now onto Azir! After watching the above video you now know how his basic kit works and picked up some cool tricks on how to play him correctly! Lets talk about how to carry games on this champion. Azir late game does massive, and I mean MASSIVE, damage to the enemy team if he is full build. Azir has the ability to drop an entire team at once, if and only if he is protected. It is a good idea late game to peel for him, and protect him as you would an ADC.
When engaging the enemy team Azir plays best in closed off areas such as the jungle. With his Massive AOE damage and kit, Azir can trap enemy teams in every jungle camp, along with dragon and baron pit. This will allow Azir to attack enemy's without the threat of most CC effects, and will allow him to AOE an entire team down at once.
In any lane, one of Azir's biggest counter picks is Morgana. With her black shield allowing her or any member of her team to bypass Azirs abilities, and her root stopping Azir from dashing, she is extremely effective against Azir in lane. When playing against Morgana, it's extremely important that you try to dodge her root in order to continue putting out pressure. When Morgana's Black Shield is down, you should aim to engage her if the opportunity presents itself. Try to apply pressure, but know when to use your abilities against her.
Don't waste your turret. When pushing a lane, or attempting to overextend, use it to ensure you have an escape route. It is also incredibly effective in engaging in a team fight as well. You should use his passive when trying to push down an enemy teams inner turret as it will allow your team to continue to apply pressure for an extended period of time.
Usage of Azir's Ultimate is incredibly important! Use it to disengage, engage, or to trap your opponents. As you saw in the video, Azir made the mistake of using his ultimate for damage to secure the Penta Kill. Although it may have seemed to be worth at the time, it was still very early in the game, and the enemy team respawned as Azir was trying to push down their Nexus. As a result, when they respawned, Azir was left without his most powerful disengaging tool, and would have probably died if not for the minions ending the game. The idea is this - if you play smart, you will play effectively. Knowing and recognizing the individual value of each of your abilities is one of the most powerful ways to achieve this.
To conclude, Azir is as great a mid laner as he is a support. When you play him as a support it opens up a slot for an AP carry to take his place. Along with this he is an amazing engager, and counter engager, and will allow your ADC to win many of his fights. We feel he is very comparable to Vel'koz support with his damage and poke potential, and will be played competitively as such.
Also - here is a summary of the tips and tricks section made just for you:
-When you dash to a warrior, it is important to note that you will dash in front of them. Use this positioning to your advantage.
-When using your ultimate you can trap enemies against walls that have a somewhat curved edge to them as well as every single camp in the jungle.
-Azirs ultimate deals damage only once, and can only be avoided by a flash, blink, or invulnerability effects which will make a champion untargetable.
-No dashes can go over Azir's ultimate.
-When pushing lanes, set down your turret behind you, especially when you are trying to open up the gates, this will help stop the enemy team from engaging on you, as they would be fighting under your turret.
-Azir works amazing with siege comps due to his ability to nuke turrets consistently throughout the game as well as his huge amount of disengage which will also synergize well with these comps.
-Azir provides amazing utility and scales well with levels, so he doesn't require many items to be a threat.
-Use Azirs ultimate ONLY to disengage, engage, or trap your opponent. NEVER use his ultimate for damage! EVER!
-Azir is a strong counter engager, use this to your advantage.
-Take note Yasuo's, your ultimate works with Azir's E and R.
-When fighting against Azir as a team, make sure to be spread out as clumping together can greatly increases his damage potential.
-When being chased Azir can use his Q to slow his enemies, and his W Q E combo to get away. Azir can pull off the same combo when trying to chase down an opponent.
-It is also important to note that Azir can use his soldiers to check bushes, so facechecking should be a thing of the past.
---
Direct Video Link:
https://www.youtube.com/watch?v=DK3tgn7rSyw