Thresh Build Guide by CFCryo

Season 13 Updated - AD Thresh Top by CryoBeats
x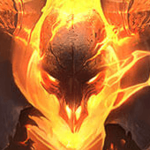 Did this guide help you? If so please give them a vote or leave a comment.
You can even win prizes by doing so!
I liked this Guide

I didn't like this Guide



Commenting is required to vote!

Thank You!
Your votes and comments encourage our guide authors to continue
creating helpful guides for the League of Legends community.
Runes:
Top Safe Runes - Fleet Sustain
Precision
Fleet Footwork
Overheal
Legend: Alacrity
Last Stand
Resolve
Revitalize
Conditioning
Bonus:
+10% Attack Speed
+9 Adaptive (5.4 AD or 9 AP)
+6 Armor

Spells:
Teleport (Top/Mid)
Ghost
Teleport
Ability Order
Defensive (Attack Speed/Squishy)
Damnation
(PASSIVE)
Thresh Passive Ability
Flay
(E)
E
Threats & Synergies
Threats
Synergies
Extreme
Major
Even
Minor
Tiny
Show All
Extreme Threats
Ideal Synergies
Rumble
His flames and E give Thresh a headache with his low sustain, and his slows and subsequent all-in with overheat will melt Thresh's pathetic magic resistance. You NEED magic resist runes, Second Wind, and Doran's Shield, and to be VERY careful with your Flay usage. Flayed him before he committed? He'll slow you again, this time with an Ult. Take Mercury Treads first, then Wit's End.
Sett
Out of limited experience of mine, I'd say Sett support is the ideal cheesy botlane combo Thresh ADC wants. High early game damage and easy CC with tankiness to match leads o some very, very brutal combos with Thresh. You can often kill ADCs before then get a chance to do anything with some good CC stacking.
Synergies
Sett
Out of limited experience of mine, I'd say Sett support is the ideal cheesy botlane combo Thresh ADC wants. High early game damage and easy CC with tankiness to match leads o some very, very brutal combos with Thresh. You can often kill ADCs before then get a chance to do anything with some good CC stacking.
Champion Build Guide
Hello and welcome to my AD Thresh Top (and more) build guide! And also, a huge thank you for coming down to read the text of the guide.
With something as alien to most as Thresh Top or AD Thresh (or whatever variant it is you wish to do) is, it's essential to understand why you're building items, how to play this champion in non-support roles, and what he really is in the first place!

Therefore, thank you once again. The 'build options' at the top are a very small amount of the variety available to Thresh, just that so I don't throw super-niche build ideas into the heads of people quickly skimming the guide before a game to get a cookie-cutter build.

The majority of this guide will focus on AD Thresh Top. There may be applications and ideas thrown around for Predator Thresh Mid, and Thresh ADC as well, but their playstyles may vary, and it's very important to learn the basics first before you start breaking any more rules than we already have done by taking a Support champion into the Top Lane!

I hope you enjoy the guide, and the build!

Season 13 Quick Change Summary
I could never have predicted when I last updated this guide that Riot would rework so many items AGAIN, so unfortunately properly updating the build section will take some time.

Instead, here is my quick summary of how to build Thresh in Season 13.

For Top Lane, choose between

Blade of the Ruined King and

Titanic Hydra for your first item, and your main damage item.

If the enemy Top has a lot of burst but is bad in longer fights (Like

Gangplank for example], then going for

Titanic Hydra can help survive that burst.

But if they aren't able to kill you so easily, like a tank

Cho'Gath, then you may get away with building

Blade of the Ruined King. It's much riskier than Titanic especially before it's completed, but the damage payoff is pretty worth it especially in a meta as tanky as ours.

Whichever one you pick, buy

Jak'Sho, The Protean second after you get your boots, usually

Berserker's Greaves. However, in certain matchups where you need to be tanky as soon as possible, or are losing very hard, get

Jak'Sho, The Protean first.

After that, whatever tanky items you need will do well, or the other damage item you missed out of

Titanic Hydra and

Blade of the Ruined King. Usually heavy magic resistance items are necessary right now like

Force of Nature in order to make up for Thresh's low magic resistance, especially against items like

Liandry's Anguish and

Demonic Embrace which are everywhere right now.


tl;dr



OR



Before or After above,



Second item (Or rush if tank needed fast):



Then get the other "first" item if needed.
Then get a bunch of tank items like:










I'm late enough as is with this little update, but will get around to updating the tier list and making a guide video pretty soon.
Pros and Cons of AD Thresh Top
Pros and Cons
Pros




+

Ranged Top laner


+

High-burst auto attack


+

Infinite scaling on-hit effect


+

Infinite scaling armor


+

High CC


+

Potential 100%-0% CC combo (with AP/Auto attack)


+

Strong early laning phase


+

Hard to engage on due to Flay


+

Supports jungler with Dark Passage for unpredictable gank paths.


+

Does not get countered hard by other ranged tops.


+

Flex pick, often assumed support rather than anywhere else.


+

Even from behind, hooks and flays remain useful.


+

From ahead, high burst potential can snowball.

Cons:




-

Learning curve, very different from support.


-

High cooldowns means very punishable when misplayed.


-

Naturally squishy without Souls and Health.


-

Low range at 450 compared to other ranged champions.


-

Hybrid damage makes for weak lategame (no penetration options).


-

Immobile besides hooking enemies/jungle monsters.


-

Naturally slow.


-

Infinite scaling. Souls can be denied, teams can hit surrender before you scale up.


-

Top lane does not impact the rest of the map much, especially with Teleport nerfs.
At a glance, it can seem like a lot of cons. I can't lie you to, either, there's quite a few cons, and AD Thresh Top needs some work to get around them. It is not a perfect, easy, freelo build. You play it because you want to.

Not to say it's weak by any means, either. Let's talk about what makes AD Thresh what he is.


AD Thresh Theory - Abilities, Passives, and AD
Essential Knowledge
Building Thresh with AD scales the passive of Flay, which has a

200% Total AD Ratio

as bonus magic damage on your next auto attack when fully charged.

When fully-charged, which takes 10 seconds of not auto-attacking, the passive deals triple damage as you get 200% Total AD magic damage on top of the 100% Total AD physical damage that is innate to all champions except Kalista.

Though this can lead to hilarious one shots in some games, being

hybrid damage

makes it difficult to itemise against as they must build both resistance types, but it is even more difficult to itemise hybrid penetration outside of Divine Sunderer, which is a bad item for Thresh as we'll discuss.

Instead, the AD ratio's full power is mostly a early-mid game power spike, I feel.

However, Thresh still has great scaling into lategame through stacking Damnation. Each

Soul

provides

0.75 armor

,

0.75 ability power

, and

1.5 flat on-hit magic damage per auto attack.



The ability power is negligible in most scenarios, but the armor is incredible, turning Thresh into a tank against physical damage if he builds only a little HP to balance the stats and survive other damage types. It is part of the reason I would wager ADC Thresh beats most other ADCs in lategame, provided they don't kite him or otherwise outplay him.

The 1.5 on-hit damage leads to crazy on-hit damage throughout the game. It's fair to say that Thresh will gain 100 souls by 25 minutes on average from Top lane, meaning he deals 150 magic damage on-hit.

This on-hit effect gives Thresh synergy with attack speed, and items like Rapid Firecannon, Guinsoo's Rageblade, and Wit's End gain even more value.
---
Damnation is Thresh's passive. Souls will drop from minions, monsters and champions when they die. There is a roughly 50% chance a soul will drop from small minions and monsters, and a guaranteed drop from large minions, monsters, and champions.

I say 'roughly' because it is calculated the same way critical strikes are.
For example:
- If a minion dies near Thresh and does not drop a soul, the chance of a soul dropping

increases slightly

.
- If a minion dies near Thresh and does drop a soul, the chance of a soul dropping

decreases slightly

.
This happens whether you collect the soul or not, so one of the best things you can do is to collect souls whenever you can get them, and to be around as many dying things as possible to promote soul spawns.
In Top Lane, it's a lot harder to be denied souls by one opponent, as opposed to being denied by two in Bot lane and leaving to ward/roam often. The latter can also be said for Mid lane.
---
No longer central to the playstyle, yet still one of Thresh's most important abilities. Max Q second if you don't need more shield from W.
There are hook accuracy tips and tricks in the Ability Combos section's video guide.
---
Dark Passage, better known as the 'Lantern', is a support ability at its core, but still provides substantial shielding that scales with

Souls

. Use it to help allies whenever possible, but be sure to use it to shield yourself or

collect Souls from a distance

while laning.
---
Flay's passive has already been discussed earlier in this section, and is the core of AD Thresh's identity.
The active half of the ability remains one of the best knockbacks in the game, and is instant CC on whoever you Flay towards you. Max it always, and because you're doing so, you can use it for extra burst on opponents.
Do not overuse this in lane for waveclear, as you'll run out of mana, and without it you are vulnerable to gapclosers.
---
The Box is Thresh's ultimate ability. It deals

100% AP magic damage

to the first enemy champion to walk into a wall. Even without AP, the base damage and slight AP from

Souls

will help this ability out.
Additionally, try landing a Death Sentence, and then using The Box when you confirm a hit. Use your Q and Flay to drag them into the walls for guaranteed damage!
"Tradition is the corpse of wisdom."
Rather than straight up 'build this, build that,' I will instead group items and rank them on how good they are for two different, effective, AD Thresh builds.

This will be divided into two lists:
-

Damage Item Tier List
-

Tank Item Tier List
Ideally, you'll pull items from both to make your ideal AD Thresh Top build, but you can go deeper down one if you desire. Stacking on full tank items can function decently, but stacking full AD is often cheesy and a sure way to get killed in late teamfights, and yet there is still a way to pull that off.

There may also be some overlap with certain items.
Damage Item Tier List
---
S Tier
-
Best Items



A Tier
-
Excellent Items

B Tier
-
Lower-priority Good Items








C Tier
-
Oddly-specific Items



D Tier
-
Rarely-needed Items


Quick reminder that
if an item isn't on this list, it's not worth considering. Even the D-Tier Items on this list can be considered under the correct circumstances.
Tank Item Tier List
---
S Tier
-
Best Items


A Tier
-
Excellent Items


B Tier
-
Lower-priority Good Items





C Tier
-
Oddly-specific Items







D Tier
-
Rarely-needed Items


Copy and paste: Quick reminder that
if an item isn't on this list, it's not worth considering. Even the D-Tier Items on this list can be considered under the correct circumstances.
Item Review
---
Let's review each item on the tier list, somewhat briefly, to give you an idea why you might want to (or not want to) build it.

AD Items.
---
| | | | |
| --- | --- | --- | --- |
| | | | Shieldbow is a surprisingly powerful item for AD Thresh. The AD, Attack Speed, and Shield (which can be counted as Health) that scales with level only and not reliant on other stats, are the perfect mix of stats for a bruiser AD Thresh. |
| | | | |
| --- | --- | --- | --- |
| | | | The undisputed top tier item for 'Oneshot' or Assassin Thresh. High AD, some attack speed to alleviate Thresh's auto windup issue, extra damage to enemies on lower HP, and a dash to catch with Flay, auto attacks, or to escape! |
---
The stats scale every part of Thresh Top, from his most glaring weakness in magic resistance, to his mid-game AD burst powerspikes, to his on-hit prowess with attack speed. Wit's End is easily one of Thresh's best items, even against mostly or even full AD teams.
Keep in mind when your AD opponent's do or don't do magic damage, like Yone does a good amount of magic resistance, but Riven does none.
| | | | |
| --- | --- | --- | --- |
| | | | Titanic Hydra is the ultimate item in terms of attack and defense, and good enough to build first. Every part of it is good with Thresh, the only exception being the ranged penalty. |
---
| | | | |
| --- | --- | --- | --- |
| | | | With the durability and Souls updates, Death's dance and armor in general is less useful on Thresh. However, with the nerfing of grievous wounds, it retains a good amount of power. I wouldn't recommend it on a higher AD build, and in most cases you'd rather use Wit's End, but in specific scenarios against Full AD teams, it can be a powerful alternative. |
When health isn't needed through Chempunk Chainsword, the attack speed and AD of Mortal Reminder are very beneficial for Thresh's burst and on-hit. It works extra well with both Guinsoo's Rageblade and Infinity Edge, though grievous wounds is weaker than it once was.
It is still one of the better ways to apply grievous wounds, since Thornmail is expensive and Bramble Vest requires enemies to attack you.
| | | | |
| --- | --- | --- | --- |
| | | | Health and AD with an easy condition makes this a versatile Grievous Wounds option. |
| | | | |
| --- | --- | --- | --- |
| | | | Turns on-hit into crit, multiplies Damnation on-hit, and gives a lot of attack speed. Wonderful DPS, but squishy. |
| | | | |
| --- | --- | --- | --- |
| | | | Tripling Thresh's Damnation passive is quite useful, but lower range means it's harder to use in teamfights. But a lategame bruiser Thresh does not care, and with lifesteal, may even aid longevity in fights. It is both an alternative and synergy to Guinsoo's Rageblade, but you MUST bear in mind how many not-tank items you stack on depending on what kind of role you're playing, and the amount of enemy APs. |
| | | | |
| --- | --- | --- | --- |
| | | | The extra 150 range changes everything, turning all-in burst into reliable, explosive poke, but lacks AD, and is squishy. |
| | | | |
| --- | --- | --- | --- |
| | | | The HIGHEST damage from a single item makes this THE choice for pure damage on AD and Assasin Thresh. |
---
| | | | |
| --- | --- | --- | --- |
| | | | The next-best pure damage item after Stormrazor. It's passive hardly sees use on an Assassin Thresh with his slow attacks, at least not more than a bit of extra damage would have done decimating the remaining 5% HP. Decent statstick. |
| | | | |
| --- | --- | --- | --- |
| | | | AD and HP make it worth a slot when needed, though is mostly used to annoy and lane vs Mordekaiser. |
| | | | |
| --- | --- | --- | --- |
| | | | The ultimate ADC item is a huge powerspike once reached, but with Thresh's downsides of range and vulnerability, pure burst damage is too-little too-late in most games. Other crit items will be better unless you're pure ADC and building it last. |
---
| | | | |
| --- | --- | --- | --- |
| | | | Armor penetration is close to wasted on Thresh, but not useless. Vs High armor it's decent, and helps shred for allies as well. Good AD, HP, and Haste make it decent in the slot, anyway. |
| | | | |
| --- | --- | --- | --- |
| | | | Again, Armor Penetration is near wasted, but may be useful against super-tanks with armor and HP. As an ADC Thresh, you'll likely need this more often, otherwise, it's extremely rare. |
Tank Items.
---
| | | | |
| --- | --- | --- | --- |
| | | | As damage, it's alright, but as a tank, it's perfect. Gives DPS, lane poke and presence, lots of health, and scaling, while fixing Thresh's waveclear issues. |
| | | | |
| --- | --- | --- | --- |
| | | | Now S-Tier in both lists, the durability and Souls updates have made this the perfect solution to Thresh Top's issues and desires. Even against majority-AD teams, Wit's End magic resistance is a wonderful light addition of magic resistance to deal with any Sunfire Aegis or Yone magic damage without overinvesting into something like Force of Nature. |
---
Despite nerfs, Frostfire is the best mythic item for Thresh. The slow isn't too strong but can be the difference between landing or missing a Death Sentence or Flay, and the 'sunfire' passive is good enough as it is.
However, the real selling point of Frostfire is the Mythic passive of +100 Health per legendary item. With Damnation granting tons of armor, it works very well with Thresh's innate scalings. These things, though small by themselves, put together are very strong with Thresh Top's playstyle. Frostfire was also the choice of Ady, who played Thresh Top in Challenger for a short while.

| | | | |
| --- | --- | --- | --- |
| | | | A very powerful tank item that provides plenty of damage on its own, with a useful tenacity Mythic passive against some comps, or to compliment or make up for your rune choices. |
---
| | | | |
| --- | --- | --- | --- |
| | | | Turbo Chemtank's Dead Man's Plate-like effect unfortunately does not apply from range, only around the user. However, high movespeed is still very good for initiation and chasing, and has a very powerful mythic passive. |
| | | | |
| --- | --- | --- | --- |
| | | | With some of its previous glory restored, Abyssal Mask is one of the few ways Thresh can build magic penetration, though it also helps his team! A great magic resist item with a little bit of offense. |
| | | | |
| --- | --- | --- | --- |
| | | | This new item gives straight-up damage reduction, effective against enemy solo carries or ADCs, and assists in locking them down heavily. In a snowbally meta, this level of anti-carry is insane! On top of that, it has a ton of health. |
| | | | |
| --- | --- | --- | --- |
| | | | Thresh applies Thornmail's enhanced grievous wounds easily with Flay and Death Sentence, and it has good tank stats all around. |
| | | | |
| --- | --- | --- | --- |
| | | | Whether it's aggressively with Galeforce or straight-tank with Sunfire Aegis, Dead Man's Plate gives a ton of movement speed on top of balanced HP/Armor tank stats to help gap close for a quick Flay or a better chance of landing a Death Sentence. Unfortunately often competes with Thornmail for an "armor slot", since Thresh naturally gains a lot of it. |
---
| | | | |
| --- | --- | --- | --- |
| | | | Overshadowed by Thornmail, Chainsword remains a reliable way to apply grievous wounds with auto attacks, and has more offensive stats to keep your damage relevant. |
| | | | |
| --- | --- | --- | --- |
| | | | Health and AD are appreciated, as well as annoying Mordekaiser. |
| | | | |
| --- | --- | --- | --- |
| | | | With ADCs, Yasuo, Yone, and even crit top laners like Graves, Randuin's Omen becomes a very common hard counter to build, as the active cuts their damage heavily. |
| | | | |
| --- | --- | --- | --- |
| | | | In a similar vein to Randuin's Omen, Frozen Heart counters attack-speed champions like Vayne and Kog'Maw, particularly as the prior's true damage cannot be countered. Worth it if there are enough auto attackers, otherwise, Thresh gets enough pure armor from Damnation. |
| | | | |
| --- | --- | --- | --- |
| | | | Particularly strong with Immortal Shieldbow, Spirit Visage typically is used with sustain champions and Thresh only has Dark Passage on a high cooldown. However, its stats are wonderful, and though it competes with Abyssal Mask, sometimes that extra healing and shielding from other items you have can be worth it. |
| | | | |
| --- | --- | --- | --- |
| | | | The biggest 'F you!' to mages and magic damage, Force of Nature is the heaviest-duty magic resistance item, and should be saved for such an occasion. |
---
| | | | |
| --- | --- | --- | --- |
| | | | Hullbreaker, though broken and stupid, isn't good with Thresh Top nearly at all. Mostly due to him not being a split-pusher by nature, not naturally being a good duelist, and his means to do so come in the form of much better attack speed items like Wit's End. However, there is room for experimentation. |
Balanced - Offense and Defense
As mentioned many times, Thresh has to build with his weaknesses in mind as well as his strengths.

Such as:
Thresh has

low range at 450

, and so needs

improved durability through defense stats and passives to take hits as he comes into range

.
Thresh has

poor attack speed windup

, but can alleviate this greatly by

building some attack speed

.
Thresh has

low magic resistance scaling and overall HP

, and should

build these stats when possible, when needed

.
You may notice how some of them stack, and may even have ideas on how to incorporate multiple of them at once.

Wit's End may come to mind.

In fact, how much exactly does

Wit's End help Thresh?

Wit's End...:
Grants attack speed, alleviating the windup issue and working well with Flay passive on-hits.
Grants AD, to scale damage early-mid game and add burst
Grants an on-hit effect, granting increased synergy with attack speed
And provides high magic resistance, helping Thresh's non-existent magic resist scalings.
Wonderful. However, this does not make

Wit's End suddenly a god-tier item. But in the situation this calls for (weak-strong enemy AP), it is a fantastic option.

Though, you might not want to stack too many similar items. Building it together with

Immortal Shieldbow will work well for many reasons, but then adding a

Guinsoo's Rageblade is pushing very far into being too squishy, especially for a Top laner.

'Too squishy' a Thresh leads towards not being able to use your high DPS because your dead when you walk into attack range. There must be balance.


Luckily, the inverse is less important. It's a lot harder to have 'too little' damage on Thresh due to how many things being tanky enables. Many tank items since the start of Season 11 tend to do damage anyway, like

Sunfire Aegis and

Iceborn Gauntlet.


Though at the top of the tank item tier list is

Titanic Hydra.

So what does

Titanic Hydra do for Thresh?
Titanic Hydra provides HP, alleviating Thresh's squishiness and promoting close-range abilities, and allowing safer 450 range auto attacks.
Titanic Hydra provides AD, boosting damage and burst with Thresh's Flay passive.
Titanic Hydra provides an on-hit effect, increasing DPS and boosting the value of attack speed.
Titanic Hydra provides waveclear, something Thresh lacks greatly due to Flay's high cooldown and fairly mediocre AoE damage.
Titanic Hydra provides scaling with HP, granting further value to HP purchases.
Titanic Hydra is not a Mythic, and so you have more time to decide which Mythic is best for the game you're in.
Just a

Titanic Hydra
and

Sunfire Aegis
will do a lot of damage on their own, but this might not be enough damage for the game you're in. Sometimes you do need more damage earlier to impact a game harder, as many games since Season 11 are very snowball-heavy.
For that, I would recommend

Immortal Shieldbow
, now what does
that
do for Thresh?
Provides high AD, increasing burst and damage.
Provides attack speed to alleviate attack windup, and increase DPS.
Provides lifesteal, alleviating Thresh's lack of sustain in lane and in fights.
Provides a large shield that can be compared to buying the equal amount of health for one fight. This has all the same benefits as buying health so long as it is up, preventing Thresh from being bursted, and play riskier, using his short range attacks and Flays.
Though I am trying to get you to make your own builds, I understand if you would like to see an example. Examples are available at the top of the guide, but here are some that I use regularly. Just remember to only build what is appropriate, for example, don't build

Spirit Visage against a Full AD team.









Notice the balance of stats. The first starts with

Immortal Shieldbow, and takes

Plated Steelcaps to increase effective HP of the heals and shield against auto attacks and physical damage, though could be swapped for

Mercury's Treads.

Under the same idea, it builds

Wit's End, increasing effective hp against magical attackers, essentially also boosting the heals and shields of Shieldbow.



Thornmail is a high armor item doing similarly, and Grievous Wounds are basically required of every build in solo q. The last two slots can be whatever is most appropriate if the game continues past that point.


As for the second build,

Titanic Hydra is providing AD and HP, and the on-hit effect and DPS is boosted by the attack speed from

Wit's End.



Sunfire Aegis provides a ton of tank stats to stay in fights longer, having synergy with it's own passive and the DPS from

Wit's End's attack speed and on-hit, as well as those from

Titanic Hydra and

Flay.



The alternative approach is the focus on strengths. This opens up many avenues to failure, but sometimes can create something marvelous.

These are two of my favourite Thresh builds:















The first build uses

Galeforce, the best Mythic for Assassin Thresh thanks to it's high AD, damage on active, dash, and movespeed;

Predator as the highest single-shot damage rune for an auto-attack, and

Stormrazor, the mathematically-correct highest-damage single item for AD Thresh.

This build fully focuses on

Full AD Thresh

in all it's glory. I recommend playing it mid with

Ingenious Hunter and

Cosmic Insight, and while you're at it, pick up

Minion Dematerializer to push mid and get priority for more roaming.

The

Galeforce has the added benefit of just being amazing on Thresh in general mostly by giving him a dash!
The second build exploits this for aggressive utility by building

Dead Man's Plate, boosting durability, but also speed and another single-shot on-hit effect.



Guinsoo's Rageblade or even just

Rageknife is used to turn

Galeforce's crit into more consistent DPS.



Force of Nature as the magic-resistance equivalent of

Dead Man's Plate rounds out the build, though for weaker magic damage teams, a

Wit's End actually somewhat fills the roles of both

Guinsoo's Rageblade and

Force of Nature in one!

I hope this has given you some ideas for your own Thresh builds! Or, feel free to have fun with mine, just build smart!


The above video is the most up-to-date guide I have on combos for Thresh. Anything newer than that will simply be adding in

Galeforce dashes, which has been nerfed since Season 11 started, so not quite as shockingly fast.

The below text is almost 'legacy' due to its age, but still legitimate. If Thresh combos are new to you, it will definitely help.

The first thing we're going to talk about is this:
Combo 1
Flay [E] > Death Sentence [Q]
All too often you'll see Thresh players throw out hopeful Qs that miss, but 20% of the time they land that hook. This is fine if you've maxed Q with 40% CDR like a support, but we aren't doing that. We're maxing E, then W, with Q maxed last.

As a result, your Q cooldown is precious. Sometimes you have no choice but to bet on it, but when you can use Flay instead, USE IT. The slow from Flay will guarantee your enemy cannot dodge the Q stun without a dash or

Flash.

Additionally, here's another important note:
Combo - Quick Q
Recast Q immediately once it lands at close range.
I say 'at close range', because the closer you are, the more effective this is. Let me explain how this works.

When Q lands on an enemy, that enemy is stunned for 1.5s. Thresh is locked out of auto attacks for as long as he's got a hook on that enemy. You can recast Q at any time to jump towards them, ending the Q once you reach them.

HOWEVER, the enemy is STILL stunned for 1.5s. This means that you unlock your own auto-attacks while the enemy is still stunned. You can see this as a 'free-auto' or even 'burst' damage by double-casting Q quickly at close range, meaning that while you can't auto-attack for maybe 0.25-0.5s depending on distance, the enemy can't retaliate for a full second of you being able to attack.

This usually means enough for one auto-attack on AD builds (which will have charge up, and the movement will add Energy to your Energize passives), or two on attack speed builds.

This might SOUND minor, but it's those minor differences in damage that spell victory and defeat.

This might also be unclear, so here's a clip from an OLD video of mine that explains it visually (Timestamped link):
Very old video, wow. Sorry about mic quality. I've improved since then, I promise.


Now let's talk about some other combos.
Combo 2

Stormrazor OR

Iceborn Gauntlet Auto Attack > Death Sentence [Q] OR Flay [E] > Other ability
By using the slow from Stormrazor's auto attack, or Bilgewater/BOTRK's active, you can easily walk up and land a Flay, causing another slow to guarantee Death Sentence. Alternatively, particularly with both Stormrazor and

Rapid Firecannon
, you can hit someone for the slow, then immediately follow up with Death Sentence for a higher chance to land from quite a distance.
Combo 3
Death Sentence [Q] > The Box [R] > Flay [E]
Hook first is risky business as we've mentioned, but sometimes it's the only option and best option available. OR you can combo from

Stormrazor
like mentioned in Combo 2.
You can see we do The Box straight after Hook, not after Flay. When Death sentence is in the air, before and after landing, you can use Ult. Once you've confirmed the hit on your hook, cast R. This way, you will pull them towards you, and as soon as the 1.5s stun is up, use Flay to pull them further into your Box walls for damage and insane slow, guaranteeing the Box to land. This can be an insane burst of damage that, although I hate this argument, can really
surprise
opponents.
Landing

The Box
is actually a huge deal, not just for its damage, but the 99% slow. Even if they flash immediately, the slow still keeps them essentially locked down, easy to hit with a few more auto attacks. If you have AD instead of attack speed, you can even catch up while charging your attack first, then continue attacking once you've caught up.
Welcome to crazy zone. It's Jungle Thresh.

Thresh jungle sounds either like the most ambitious ganker ever or the worst idea you've ever heard. To be honest with you, it's a bit of both. There are better junglers who can achieve similar ganks, similar scaling, similar damage, and plenty who can do better. So if you're doing Jungle Thresh, you're not doing it because it's the META. You're doing it because it's Jungle Thresh.

Let's have a pros and cons section for our Jungle Thresh boi:
Pros:


[*] Powerful CC leads to powerful lockdown for ganks.




[*] Able to farm a LOT of souls from jungle camps like Krugs and Razorbeaks.




[*] Can scale well with certain builds. Lot's of builds to choose from.




[*] Did I mention he ganks hard?




[*] Surprisingly healthy clears done right.
Cons:


[*] SLOW clears early.




[*] Squishy, vulnerable to invades.




[*] Slow clears means slow counter-jungling.




[*] Weak damage means slow objective-taking.




[*] Long cooldowns and skillshots mean missing abilities ruins the whole gank.




[*] Stealing Thresh from perfectly functioning support lanes.




[*] Though he is very versatile, other champions specialise in any of these areas at like 500% efficiency compared to Thresh.
He's definitely risky, but at this point, you don't care. You just want to play Jungle Thresh. I get that.

So let's talk build.
Updated for Season 11 Bami's Cinder is the way to go, no other item will give you good clears, and just buying Bami's will lock you into the Tank Mythics. Usually, this means you build Sunfire Aegis but you can buy the other two if need be.

With no Bloodrazor anymore, should you finish Sunfire Aegis? Yes, you should. It has bonuses in the jungle unlike the other Bami's Cinder Mythics, and generally the safest and best option to start doing things as Thresh. You could opt for Turbo Chemtank to be a little more active, but I would shy away from Stridebreaker or any kind of AD item on a jungler budget, especially one that struggles to clear or duel enemy junglers.
All of this does point towards

Sunfire Aegis being the best option, but, maybe you don't have to build it.

Unfortunately, I cannot justify building anything other than

Sunfire Aegis before any Legendary Item. Thresh is naturally squishy, and desires a faster clear to fix this with Soul armor.

Tiamat is a weaker clearing tool than Sunfire, and doesn't solve the squishy problem.

Runaan's Hurricane and tiamat would be incredible but costs a lot, and you're still squishy, easy to invade, unable to duel and contest scuttle crabs or dragons.

Ultimately, what I'm trying to say is, You must build

Sunfire Aegis as your mythic, but what you build after is completely up to you.
Jungle Clear Route
---
I'll keep this short and sweet. Here's the optimal route:
Blue Side
Red > Wolves > Blue > Gromp/Crab/Gank > Gank > Recall whenever also Gank
Red > Mid > Blue > Gromp > Crab/Gank > Gank
Blue > Gromp > Wolves > Red > Crab/Gank

Red Side
Blue > Wolves > Red > Gank/Crab > Gank > Recall whenever
Red > Wolves > Blue > Gromp/Crab/Gank > Gank > Recall
I put gank twice usually because you'd gank after doing crab, but if you want to do two ganks in a row, go for it.
These may not be optimal clears by most standards, and you can even cut more camps out of it and go for Level 2 ganks, as you'll be betting on ganking a lot anyway.

In recent patches, jungle farming gold/xp was nerfed, but you can still try to permafarm AFTER you get some items like Cinder, before then, it kinda lessens the need to farm more.
Mostly Krugs were hit it seems, (patch 11.4) as Krug's camp XP went down by 18 XP at level 1, whereas the Raptor and Gromp only lost 10 XP. Add that Krugs take forever to do, especially with Thresh of all champions, and that Gromp maintains importance with it's Heal on kill, it just means that you shouldn't really do Krugs on your first clear. As long as you hit Level 3, you'll be okay to gank.
How to Jungle Clear
---
Naturally, jungle clearing with Thresh can be messy if you don't know what you're doing. I'm going to explain the key things you need to do for a healthy clear:
Lantern Pathing Block
Against monsters particularly, the Lantern can block their movement, giving many extra seconds of free attacks (i.e. the camp isn't attacking you cos they're walking around the lantern). This is easiest to do on Krugs and Blue Buff, weakest on Gromp.
Lantern Shield
In jungle we take W second for the shield and pathing block. The shield will help you absorb some extra damage, since you can't kite forever. You'll either be leaving leash range or they'll catch up with you. If they catch up after the lantern pathing block, this is where the shield comes in.
The shield should also be used when they're GOING to attack you, such as when you leave Blue Buff's leash range, and you have to cross past him again.
Proper Kiting
Against almost all jungle monsters, and as all jungle champions, you should aim to kite every three auto attacks. So you go three auto attacks, walk back, and repeat. This way, the jungle monster's attacks are so slow that they do two attacks, and you do three.
Against Gromp, you want to kite between every attack that so when Gromp has its increased attack speed buff for the first few attacks, Gromp only does one attack for every one of yours. When you kite Gromp, you lower its attack speed by doing this (this also works against attack speed melee champions, but they (sometimes) are smarter than Gromp).
However, as a ranged jungler, things are a little different. You want to have the above concepts in your head still, but you SHOULD kite after every attack since there's many attacks you can get for free by using your range. However, when you leave leash range and have to walk past them, you should REVERT to the melee kiting method of 3:2 of your attacks:monster attacks for optimal clearing and healthiness.
Souls
In order to scale, we want to farm the jungle a lot in order to gain a TON of souls. Since Thresh is a slow-clearing jungler, we want to make sure we get

Hunter's Talisman
first, then quickly get

Bami's Cinder
to increase clear speed dramatically. This way, Krugs and Razorbeaks are actually viable to take.
Be sure to carefully take crabs as well, as they will give even more sustain, and of course, a guaranteed soul. Using

Death Sentence
or

Flay
to stun the crab, then full combo it during that time with a 100% charged autoattack will bring it's hp down quickly, just careful to not get it stolen. You burst it at first, then devolve to weak auto-attacks to finish it off. Best to save

Smite
for Crabs.
Given enough time, you'll have the armor and on-hit damage to take on anyone, especially squishy AD champions.
Ganking
This is the real strength of Jungle Thresh, but on it's own it's nothing special. That's why we have that whole section on souls and building damage and scaling. Master farming that so you have something to fall back on if ganks don't work out or aren't available for whatever reason.
I've been ganking from the jungle with Thresh since his release. Jungle Thresh was the first thing I did with him. So I've got some experience as how to go about ganking. Where and when to gank is a whole other world.
General Ganking Combo
Approach from river > Flay[E] > Death Sentence [Q] > The Box [R] (If available)
You might be thinking, why not hook first?. Hooking first invites enemies to

Flash out unscathed, or just juke you without it. Starting with E will slow your enemy down, making your Q almost impossible to juke without a dash, and even then, the slow is enough for your laner to catch up and help with the beatdown. If they

Flash before you hook... Well then. You can of course predict their Flash as well to try and look cool.
Combo 2
Approach from behind enemy (Tribush) > Auto attack > Flay [E] > Death Sentence [Q] > The Box (If available)
Why auto attack? Because that may apply Red Buff if available. Also, when approaching from behind, enemies have to move through you. Even if they

Flash over you, you'll likely still catch them easily with Flay, and that leads to an easy catch with Q while they're slowed.
Combo 3
Approach from river > Death Sentence [Q] > The Box [R] > Flay [E]
Starting with Death Sentence is more common before you get

Mobility Boots to get in range for just straight up Flaying them. Sometimes enemies burn flash first so you'll be forced to hook anyway. That's what starting hook is good for.

Additionally, you can see we do The Box straight after Hook, not after Flay. When Death sentence is in the air, before and after landing, you can use Ult. Once you've confirmed the hit on your hook, cast R. This way, you will pull them towards you, and as soon as the 1.5s stun is up, use Flay to pull them further into your Box walls for damage and insane slow, guaranteeing the Box to land. This is a general combo and I'm gonna copy paste this description to the ability combo section I need to do.

One more example:
Combo 4
Approach from behind tower > Enter lane brushes undetected >
From here you can either:
Exit brush > Flay immediately > Death Sentence > The Box
Death Sentence FROM brush > The Box > Flay
The latter combo is the same as Combo 3, but from a brush, undetected, which means the enemy cannot aim to juke you, and it's your own aim and prediction that will decide if it hits.
The first of these two is more guaranteed, but less likely to hit from within the brush. Usually, you'll have to step out at the right time.

Anyway, that's enough examples, the rest you can work out yourself from experience.
When and where to gank?
First gank strategy can be used to think of what jungle pathing you're going to take. However, you usually start on bot side and make your way towards top as you clear, so typically, you'll be ganking top or mid lane first.

After that, you can just walk down river, with or without taking crab, and gank mid, then again to bot. You can also camp enemies effectively if you deny vision with an early sweeper trinket and control wards. Aim to gank from behind lanes (Tribush in top/bot, side entrances behind the river in mid) when you can to easily burn

Flash and land easy Flays.

When Dragons and Heralds are spawning, you can use them to decide where to gank, if viable. When Dragon is about to spawn, enlisting the help of your bot lane by ganking them can be a good idea. You could also gank mid lane, then ask them to help you 4 man gank bot lane, then take dragon. Additionally, with careful planning, aim to countergank the enemy jungler, then use their death to spell out a Dragon or Herald. Typically, ganking top lane can lead to getting a Herald.

Sometimes, you might just want to go for Turret platings, and the Demolish rune helps a lot if you had space for it. Camping a single lane and just shredding platings can be extremely effective if they're a snowbally champion, and can actually outvalue early dragons sometimes if that laner proceeds to carry. If they proceed to give up shutdown bonus and feed, then your team will blame you for losing dragons and being terrible, not blame the feeding teammate. Ah well.

Point is, be careful with your planning. This goes beyond Jungle Thresh now, jungling is just a big brain task.
I have a ton of videos on Thresh and some of them are guides. I will embed them all here with a note on what year they were released. So, some data will be outdated (Base Stats were changed around Season 8), runes were changed, items changed and removed, but here are some of my best guides for Thresh:
(
Season 11, Jul 10 2021 - If you're going to 'Oneshot' as Assassin Thresh, do it like this!)
(
Season 10, December 2019
(
Season 10, May 2020
)
(
Season 10, September 2020
)
(
Season 10, June 2020
)
(April 2017,
Most Detailed AD Thresh Guide
)
(June 2019)
Hope you enjoy, and hope it helps learn this complicated AD boi.
I'll try to stick to current-season Thresh videos, so from the top will be the most recent, going downwards will be less-recent possibly seeping into previous seasons.

Most of these will have commentary, and hopefully I add to this section with more live games, as most of them are replays for now. Others are just memetages.
Memetages:
Gameplay:
*Updated for Season as of 21/12/2021
All videos are showing the tryhard build with

Titanic Hydra
first, besides the one with

Galeforce
in the thumbnail!
Hope they're insightful, or at least, entertaining!
Season 12 updated. These item sets reflect most of the build options I use, but keep the tier list from earlier in mind before you scramble to rush

Black Cleaver of all things on Thresh. I also recommend watching my videos on YouTube because playstyle is a very important part of some of these, like the

Predator Mid one.
As promised, here are my item sets that I've made. You can download them and import them into your own League client.

I have set them up that so you can "build as you go", picking the most appropriate item for the game/situation, and depending what kind of build you wanted in the first place. I'm embracing Thresh's versatility with items here a lot, and hope to showcase that with these item sets.

Started

Galeforce but need to go tanky? No problem, slap a

Dead Man's Plate on and you have a playmaking bruiser build. Slap a

Guinsoo's Rageblade on it to turn that 20% crit into some consistent DPS.
What if they're AP? Well just go

Force of Nature instead!

The left side of each item section will eb the more consistent, viable options, and the further to the right side of each item section will be more situational, or more meme, (looking at you,

Duskblade of Draktharr.)

I'm hoping it will be more apparent when you look at the sets, but if you'd like something more set in stone, I have example Full Builds at the bottom of the item sets that you can follow instead, but they're all VERY general, making assumptions that the enemy team has mixed damage and your team comp is balanced. Please make sure you don't build magic resist when enemies are full ad, or go full squishy AD when your team needs a bruiser or tank from the top lane!
Unless you just don't care and wanna play funni AD Thresh, I won't judge.

Anyway, here they are!
To use them, either copy paste the text into the LoL Client after clicking "Import Item sets" in Item Sets in the Collection tab. You can alternatively download them and import the files.
AD Thresh Top came about from me playing AD Thresh Jungle around Season 4, and one ranked game, our Jarvan top wanted to get away from the matchup he had, so I offered to play top instead. I built full-onhit which I nowaday would consider hilariously flawed, but won and did well regardless.

Over the years, AD Thresh Top stuck with me, experimenting with new items as they release and new combinations to make the most of his kit.

The 200% Total AD Ratio auto attack is what initially caught my eye, but as I grew to understand it, it seemed like an overrated part of the kit. Back then, before Season 6, there was no Rapid Firecannon to extend your range, so you usually either hooked, dashed, and died, or walked into enemy range before they got into yours.

Instead, I tended to focus on the

Damnation side to this

Flay passive. The minimum damage (10 seconds to charge the entire 200% ratio) was always equal to the number of souls you had gathered. Now since late Season 11, that number is now 1.5x your number of souls. 100 Souls does 150 Magic damage on hit without charging.

This meant using attack speed would increase your DPS significantly, scaling greater the more souls you had. Of course, it would apply with

Guinsoo's Rageblade and

Runaan's Hurricane as well.

But with only 450 attack range, focusing too hard on either was often a death sentence to

Thresh himself. To sustain DPS, you needed to be tanky enough to survive some hits, so your DPS can continue, rather than dealing very high DPS for only a couple of seconds.

Focusing hard on positioning doesn't help either, as now you're failing to use Thresh's utility abilities.

Flay and

The Box are very close-range and very effective when used at the right time and place. Staying in the back, though can be used to peel, severely limits your options with them.

So a few things slowly became obvious:
ADC Thresh is hopelessly useless due to range issues and limited ability use.
You needed to build SOME tankiness.
AD is built for early-mid game primarily.
Attack Speed gets better as a game gets longer.
Meaning the ideal

Thresh top build is a mix of AD, defense, and attack speed. As Seasons have gone by, the items available have changed time and time again, but with Season 11's Mythic items and reworks, there are so many options available to Thresh that several playstyles have emerged.

As mentioned in the Introduction, I will primarily focus on AD Thresh Top for the majority of this guide, with the goals outlined above.

Built with high AD, he gains Assassin burst.
Built with high Attack Speed, he gains Carry-like DPS.
Built with high Defense and Ability Haste, he becomes a disruptive Tank.

However, any fed

LeBlanc will outburst an AD Thresh, any lategame

Vayne or

Kayle will outdamage an AS Thresh and have the tools to keep themselves safe and mobile, and any

Malphite or

Shen will be far tankier than a defensive Thresh.


This fully cements AD Thresh Top's role in League of Legends as a true Jack of All Trades, Master of None.

You can build into one of these as much as you like, but the ideal build, especially for top, will always be a mix.



I hope you've enjoyed my guide, and I hope it's helped you play Thresh the way YOU want to play him!
21/01/2022
---
With the new Season here and me coming back after a break, I've made a very quick change to the preview build and the recommended build you should use in the 'Season 13 Quick Change Summary'.

I will get to more details about why, alternatives, and funny stuff once I get the video guide going, and will update the rest of the guide to reflect it.
16/08/2022
---
My approach to Thresh Top has embraced versatility and all the fun stuff he CAN do. Sticking to one build can work with the Ady build, but I feel like suiting it for the situation a little more heavy-handedly than other champions is such a Thresh Top thing to do!

Changes:
- Changed the date of previous changelog to be correct.
-

Lethal Tempo is now the primary rune, a standard, scaling choice you can't go wrong with.
- Added the alternative

Press the Attack and

Fleet Footwork runes for top.
- Updated matchups section heavily. Will be expanded on a later date.
06/06/2022 - Durability and Souls updates, and Ady
---
Such huge updates, and I didn't update this guide yet!

I took some time to play the updates a lot, and have arrived at some pretty solid conclusions, supported even by the experimentation of a Challenger player named Ady!

Not directly, of course, but on Ady's League of Graphs page, I saw 14 games of Thresh Top up in Grandmaster and Challenger rank, supporting a lot of my build philosophy's, and proving my other ones wrong, such as how little value I placed on Berserker's Greaves. Reflecting on my own build philosophies and experiences with this in mind, it does all make a lot of sense.

As such, these were changed:

-

Wit's End is now considered a core item.
-

Iceborn Gauntlet is once again the top Tank Mythic option to take.
-

Berserker's Greaves considered the default boot choice, with the defensive boots as situational.

Some of my thoughts, like my pushing of

Sunfire Aegis were mere speculation I threw out when

Iceborn Gauntlet was nerfed, so Ady's games were a nice wake-up call.

The Durability Update and the Souls update that improved the armor amount received from

Damnation as well as on-hit damage, also boosted

Wit's End as an item, covering his main weakness, and improving both burst and DPS. And, if you can live longer by default, it makes a higher DPS build all the more viable. The higher defenses of

Sunfire Aegis and defensive boots would have been more valued in the first half of Season 12, but now, we are a bit more free to go for higher-damage builds.

As everyone else is also tankier, it also nerfs 'One-shot' Thresh, so honestly scrap lethality Thresh entirely, and at least build a

Galeforce if you want to do that, using the crit route with

Stormrazor instead.

In fact, in the light of Ady's games, I think a drain tank Thresh with

Immortal Shieldbow, which already showed some promise in previous patches, is becoming very, very powerful and should not be underestimated, though it does have a lot of risk in the early game that I would advise caution against, for now.

Depending on my own experiments with the item, I may or may not add such an item set and playstyle to this guide.

For now, I have a certain Thresh Top guide video to make!
20/12/2021 - Guide is now Season 12 Ready!
---
I've taken some time to primarily update the item build section, as you can now see, it's lost some weight in many ways and had a makeover.

Replacing describing every item with walls of text are Tier List-style pools of items for you to build items from. The section following it also gives you some build examples!

Actually as of writing this changelog I still haven't made that section. It's getting late. One more section.

I hope you enjoyed my guide!