Taliyah Build Guide by TricolorStar
Not Updated For Current Season
This guide has not yet been updated for the current season. Please keep this in mind while reading. You can see the most recently updated guides on the browse guides page.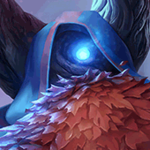 x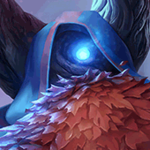 Did this guide help you? If so please give them a vote or leave a comment.
You can even win prizes by doing so!
I liked this Guide

I didn't like this Guide



Commenting is required to vote!

Thank You!
Your votes and comments encourage our guide authors to continue
creating helpful guides for the League of Legends community.
Ability Sequence

1
4
5
7
9

3
14
15
17
18

2
8
10
12
13

6
11
16

Not Updated For Current Season
The masteries shown here are not yet updated for the current season, the guide author needs to set up the new masteries. As such, they will be different than the masteries you see in-game.
Masteries
Threats to Taliyah with this build
Threat











Show all
Threat
Champion
Notes

3

Aurelion Sol
Sol's passive is hard to play around, but luckily Taliyah has enough CC and range to make it work. Seismic Shove disables his Center of the Universe passive, and once you get instead his Outer Limit you have free reign over the battle.

3

Evelynn
Evelynn has the element of suprise, but Taliyah outranges and outdamages her at nearly every level. Just don't freak out when she de-stealths and capitalize on her fragility.

Throw Some Rocks: Ability Breakdown
Passive: Rock Surfing
Type: Mobility

Rock Surfing grants Taliyah out-of-combat movement speed when moving near walls or structures, scaling with level. This (and

Weaver's Wall) is what makes Taliyah such a potent jungler. Her flanks and movements are so powerful when under the effect of
Rock Surfing and they really make her shine in the roaming department. Combined with top-tier boots, this ability makes traversing the jungle a breeze.
Rock Surfing also triggers when near your own

Weaver's Wall and other Champion-created terrain (such as Jarvan IV's

Cataclysm and Trundler's

Pillar of Ice).



Q: Threaded Volley
Type: Multi-hit Skillshot


Threaded Volley is Taliyah's main harass tool and makes her a top tier kiter. you fire 5 stones that damage enemies and apply on hit effects. The last 3 stones to fire are slightly faster than the others. The stones do bonus damage to minions, and you can move while firing, but you are locked in that firing direction until the ability ends (like Lucian's

The Culling). Using

Threaded Volley creates a patch of worked ground that increases her movement speed, but only allows her to fire 1 stone at half the mana cost. The duration of worked ground is reduced with CDR.


W: Seismic Shove
Type: Multi-directional Knockup
This ability has a million and one uses. The first cast selects an area, the second cast allows you to pick a direction to knock everything in that area. Use this ability to knock away opponents, force people out from under turret, knock opponents up for a Yasuo's

Last Breath, knock them over walls, knock them into

Unraveled Earth, etcetera. The possibilities for this ability are literally endless.


E: Unraveled Earth
Type: Area-of-Effect Minefield


R: Weaver's Wall
Type: Terrain Builder

Hard Rock Life: Clearing the Jungle
One of the biggest cons to Taliyah is how weak her first clear of the jungle is (similar to

Kindred). Kiting and careful use of

Threaded Volley is key to using Taliyah in the jungle, as well as using
Rock Surfing to it's full advantage.


Clear Order
1:

Gromp
| Smite

Gromp
immediately once you start attacking to gain
Gift of the Toadstool
, which makes clearing the other camps much easier. You can typically kill

Gromp
with 2 or 3 rotations of

Threaded Volley
, but make sure you use this ability far away from the

Blue Sentinel
so you don't create too much
worked ground
.
2:

Blue Sentinel
| Take care of the smaller Sentinels first, then kill the

Blue Sentinel
with a combination of

Threaded Volley
and

Unraveled Earth
. You will definitely need the
Crest of Insight
for the mana regen since Taliyah is extremely mana hungry (even into the mid-late game).
3:

Greater Murk Wolf
| Do not Smite the wolf, save it for the Red Brambleback. Kill the Wolves with

Threaded Volley
and your

Unraveled Earth
>

Seismic Shove
combo.
4:

Rift Scuttler
(Lower) | If you can, take Rift Scuttler quickly. This monster is a usually where you will encounter your enemy jungler, so you may have to Smite it quickly and use
Rock Surfing
to disengage. However, if you are confident and they are low enough, you can pick up a kill with a few rotations of

Threaded Volley
.
5:

Crimson Raptor
| Do not Smite the Raptors, and be sure to launch all of them into your

Unraveled Earth
using

Seismic Shove
. This will kill the little ones and one more rotation of

Threaded Volley
will finish the big one off.
6:

Red Brambleback
| Smite the Red Brambleback to regain some of your health, and use your signature E > W > Q combo to kill it quickly.
7:

Ancient Krug
| The Krugs will not give you much trouble. Utilize your spell rotation to kill them as soon as possible. You can chose to Smite it if you want the Gift of Heavy Hands for the monster stun.
8:

Rift Scuttler
(Upper) | If you feel up to it, you can attempt to secure the last Rift Scuttler if the enemy hasn't already gotten it. Be careful, you will be very low and vulnerable at this time so proceed with caution.
Below is a list of walls and structures to use with
Rock Surfing
. This lets Taliyah set up some really good flanks.
Green is for Early-game ganks or flanks
Orange is for Mid-game ganks or flanks


Red is for Late-game ganks or flanks

Beware Falling Rocks: Teamfights
Pros:
- Very good at wide damage and CC (

Threaded Volley and

Unraveled Earth)
- Amazing flank and closing potential with

Weaver's Wall
- Very fluid and flowing, her abilities all chain together
- Displacement and synergy with her

Seismic Shove (with Yasuo's

Last Breath, Talon's Mercy, Anivia's

Crystallize, Jarvan IV's

Cataclysm, etc.)

Cons:
- Extremely mana hungry, even in the late game
- All of her abilities are hard to use
-

Weaver's Wall can make you lose teamfights if placed incorrectly
-
Rock Surfing is very situational
- Worked ground reduces your burst potential