Kayn Build Guide by Scythe Prince

IN DEPTH GUIDE TO KAYN SEASON 13 [updated] | SCYTHE PRINCE
x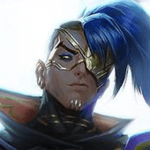 Did this guide help you? If so please give them a vote or leave a comment.
You can even win prizes by doing so!
I liked this Guide

I didn't like this Guide



Commenting is required to vote!

Thank You!
Your votes and comments encourage our guide authors to continue
creating helpful guides for the League of Legends community.
Recommended Items
Runes:
Standard Rhaast Runes
Precision
Conqueror
Triumph
Legend: Tenacity
Last Stand
Resolve
Conditioning
Revitalize
Bonus:
+9 Adaptive (5.4 AD or 9 AP)
+9 Adaptive (5.4 AD or 9 AP)
+15-140 HP (lvls 1-18)

Spells:
STANDARD SETUP
Flash
Smite
Items
Starter Pack
SETUP 1
SETUP 2
Rhaast build
Shadow assassin
Threats & Synergies
Threats
Synergies
Extreme
Major
Even
Minor
Tiny
Show All
Extreme Threats
Ideal Synergies
Elise
Don't 1v1 her without form and edge of night . to win this matchup : elise doesn't scale better so whenever she comes to gank a lane try to counter jungle and take her camps as much as possible so you can have xp lead
Yuumi
Synergies
Yuumi
Champion Build Guide


Hello everyone,I am
Scythe Prince
I started playing Kayn since
season 9
I have about
3k games with kayn
, when kayn is
banned
I play
Talon
JG
I peaked diamond 2
this season and ended on
rank 100 with kayn season 11
My social media
twitter
https://twitter.com/scythe_prince
discord
Scythe Prince#1761
youtube
https://www.youtube.com/channel/UC-f49TSDAh1kxn8qmSmUQlw




Kayn
is one of the most unique junglers in the game. Due to his passive,

The Darkin Scythe
, he allows you to choose between different playstyles. One of them is taking the form of a passionate Assassin, skilled in shadow magic, and able to make your foes disappear within seconds. Abilities such as

Shadow Step
provide you with stellar mobility and slipperiness. Catching out squishies and assassinating them.
You may also choose to surrender to your weapon and become a horrific Darkin that wants to slaughter everything that crosses his path.
But
, you give up some of your mobility to get crowd control, insane healing, and utility. You will be able to duel tanks and bruisers.

KAYN'S POSITIVES
»

Insane clear speed


»

High mobility


»

High damage output


»

Unique gank pathing due to his (E)


»

Best legendary skin in the game


»

snowballing potential
KAYN'S NEGATIVES
»
Weak early game
»
Falls off late game especially for
Shadow Assassin
»
Can get kited easily
»
Requires good macro knowledge


Which Form do I choose? When should I go
Red
or
Blue
? Which form is better to
climb
with? This section should provide you with answers to all the things you might be wondering about.
First off, please don't wait until you get into game to choose your form. you should made your decision once you enter
champion selection
screen. both forms
Blue
or
Red
have a different rune page.


You mostly want to go for this form whenever the enemy team consists of more than two bruisers and/or tanks.
due to his passive

The Darkin Scythe: Rhaast
is more of a teamfight champ than
blue Kayn
once you get your spikes

Goredrinker
and

Sterak's Gage
you become an unkillable 1v9 teamfight machine. Also thanks to

Blade's Reach
Rhaast
is what makes
Rhaast
more teamfight champ than
blue Kayn
.
Keep notice
when you go rhaast you will lose a lot of mobility so enemy team will kite you easily , Also keep notice that heavy cc and grievous wounds are a big problem to rhaast.


You mostly want to go for this form whenever the enemy team has three squishies.

Deu to his passive

The Darkin Scythe: Shadow Assassin
this form performs best in catching catching people in side lanes and looking for picks.
Keep notice
Shadow assassin falls off in late game.


Flash


The best Summoner Spell for Kayn. allowing you to do more mechanincal combos.
ignite


I usually go Ignite with Predator setup when I know I don't want the additional mobility from flash it helps you a lot to snowball the early game when you are a weaker champ and adding Cosmic Insight rune helps you get ignite in a short cooldown.


Conqueror




Rhaast

is a tank bruiser. his purpose is to stay in combat for as long as possible to deal a good amount of damage and peel for his carries.
Triumph


Restores 12% of your missing HP on Takedown as well as granting an additional 20 gold.
Legend: Tenacity


helps rhaast a lot due to his weakness to heavy cc.
Last Stand:


This rune will grant you bonus damage when you fall below 60% HP, reaching its cap at 30%.


Predator


Predator is a strong setup to go with Kayn it gives you more gank pressure and helps you snowball very hard. I usually go predator when I am sure I will close the game in less than 20 minutes ,It's a high risk high reward.
First Strike


First Strike is a strong setup to go with Kayn it gives you more scaling stats and good amount of damage which scales with you in the game ,I run this setup every game till riot

nerf

it.


CORE ITEMS :
Goredrinker


the item basically giving

Rhaast

every thing he needs.
STERAK'S GAGE


Sterak's Gage shields you from incoming burst damage for a few seconds. It's good against burst ad/ap assassins that can get your hp 100 to 0 with ease.
Muramana


I discovered this technology on

rhaast

, you usually need to buy it when you are ahead in the game it helps you to snowball hard and synergies well with rhaast's kit.
SITUATIONAL :
BLACK CLEAVER




Rhaast

loves this item.

You

need to buy this item if the enemy team is stacking alot of

armour

.
DEATH'S DANCE


Death's Dance is so good against ad assassins or heavy carries it synergies really good with steraks.
SPIRIT VISAGE


You generally want to build Spirit Visage whenever the enemy team has heavy ap comp.
RANDUIN'S OMEN


Randuin's Omen good against heavy carries like most of adcs and tryndamere and her slow active is good to catch people.
MAW OF MALMORTIUS


Maw of Malmortius prevents you from dying to burst mages by giving you a shield.
CHEMPUNK CHAINSWORD


You generally want to build this item if the enemy team has lots of healing.
THORNMAIL


It's a decent purchase against a heavy AD comps.


MYTHIC CHOICES
Youmuu's Ghostblade


Youmuu's works very well for snowballing thanks to the ms it gives as well as bonus lethality.
Goredrinker


You need to build Goredrinker if you are willing to play Purple Kayn
it helps you alot in aoe dmg and sustain in the fight due to its passive but your damage is lower compared to lethality items.
CORE ITEMS :
Muramana


it gives a good amount of AD, Thanks to Manamune's strong scaling it makes for a great snowballing item. If you are behind, it is better to invest in Lethality items.

SITUATIONAL :
Edge of night


Edge of Night grants you a shield that blocks the next enemy ability. It is useful against champions such as Morgana, fiddlesticks.

Serylda's Grudge


If the enemy team is stacking lots of armor this your go-to item.



Kayn
is a champion weak early game due to his powerspike
form
. You should get your form by around 10 minute into game. Kayn is so fast in farm and clearing camps so you should abuse that during the first 10m of the game.
it is absolutely essential to have good map awareness. Tracking the enemy jungler is, how your laners are pushed in, and who's currently missing on the map.

This is the point of the game where Kayn starts snowball the game. Once you get your form.
you need to look for aggressive plays like dives, 1ving people
Shadow assassin :
you need to look for picks in side lanes.
Rhaast :
play around your win con and force dives with your team.

LATE GAME ON RHAAST
Rhaast
loves to group with his team and push the map together so try to as much as you can with your team , play around dragons and look for 1v1s if possible,
LATE GAME ON SHADOW ASSASSIN
On Shadow Assassin your job is to assassinate enemies in side lanes and looking for picks. Whenever you see an ADC going to farm, Run towards them immediately and secure a kill. since you will be outnumbering the enemy (5v4) the teamfight should be more easier. If there is no opportunity for this however and the enemy team stays grouped up, be patient.
Beware of items such as

Zhonya's Hourglass
,

Immortal Shieldbow
,

Crown of the Shattered Queen
,

Banshee's Veil
, and

Edge of Night
. Lots of squishies will resort to building defensively in order to block your damage.

Thank you for reading my guide and making it all the way down here!
I put lots of effort and time into this project, so if you enjoyed reading, please leave a like or comment! don't forget to follow me on social media and add me on discord love you all !