Udyr Build Guide by GenAlfz
This build has been archived and is for historical display only.
PLEASE NOTE: This build has been archived by the author. They are no longer supporting nor updating this build and it may have become outdated. As such, voting and commenting have been disabled and it no longer appears in regular search results.
Not Updated For Current Season
This guide has not yet been updated for the current season. Please keep this in mind while reading. You can see the most recently updated guides on the browse guides page.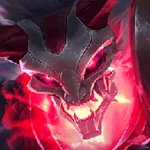 x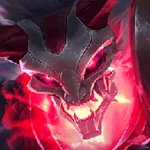 Did this guide help you? If so please give them a vote or leave a comment.
You can even win prizes by doing so!
I liked this Guide

I didn't like this Guide



Commenting is required to vote!

Thank You!
Your votes and comments encourage our guide authors to continue
creating helpful guides for the League of Legends community.
Cheat Sheet


Udyr, The Spirit Stealer
Udyr Build
Ability Sequence

2
17
18

10
13
14
15
16

3
6
8
11
12

1
4
5
7
9

Not Updated For Current Season
The masteries shown here are not yet updated for the current season, the guide author needs to set up the new masteries. As such, they will be different than the masteries you see in-game.
Masteries
TL;DR
Hi, I am Alfz. I have been playing League of Legends for about a year and a half now, and I mainly play

Udyr in the Jungle Role. I want to help new players be able to learn how to use this champion, as he is one of the most balanced champions in the game. Currently, I am in the Silver 3 league, from just playing Solo Queue Ranked Games, taking me from Bronze to Silver in roughly two weeks and

Udyr has been played a big part in that. So here is my guide to what helped me achieve this.

(EDIT) Im now Gold 5
(EDIT 2) Im now not playing Udyr, but can still easily carry with him, gone to playing fizz atm


it is possible for anyone in Bronze to easily carry themselves out of Bronze and get to the higher divisions like Diamond with my build, aslong as you can master the great

Udyr by learning when to farm, when to gank, when to camp, and when to enter and leave a fight, you could become unstoppable, another key aspect to

Udyr is the itemization, build pure damage on him is strong, but you become very squishy, and building just armour, magic resist and health makes you do no damage. you need to have a good combination of both damage and tankiness to succeed with

Udyr


P.S. This game i had the wrong runes and masteries on, i had movespeed and attack speed with Ability Power,


Udyr
for the fact that it allows you to get around the map extremely fast, it also works in collaboration with his passive

Monkey's Agility
allowing you to gank with ease, and have a very fast full clear time.

Udyr
, it allows your early game to have 20% cdr with

Crest of the Ancient Golem
and your runes + masteries allowing you to spam your abilities for fast clear and fast movement.

Udyr
it allows you to proc your phoenix much more.
these masteries give you everything you need, CDR, Attack Speed, Sustain, and Damage






This item gives you alot of burst damage when combines with your

Phoenix Stance
proc plus

Sheen
proc, when you have a

Sunfire Cape
aswell, all three are doing magic damage to an enemy making them either stack MR to counter just your damage, or not build it at all and decide to try and tank the damage
This gives you the most important stat on

Udyr
is tenacity stuns and slows just stop his chase potential, and escape potential

This item is super important, if you plan to get fed early, health, armour and burn becomes your best friend, with

Phoenix Stance
damage,

Feral Flare
damage and

Sunfire Cape
damage, all the burn damage mounts up, and late game, when you are not getting focused the damage is constantly hurting their whole team.

This is your bread and butter when it comes to split pushing and one vs one dueling, with the

Sheen
passive, you

Bear Stance
,

Tiger Stance
,

Phoenix Stance
all benefit from the bonus damage.

this item gives you magic resist and attack speed, also the 42 bonus magic damage on hit, making your DPS so much higher, in conjunction with

Feral Flare
,

Sunfire Cape
and

Phoenix Stance


Frozen Heart
... what can i say, this item gives you cdr, armour and mana everything that

Udyr
scales well off, with the 20% cdr plus 20 in runes + masteries +

Crest of the Ancient Golem
you are phoenix

Udyr
so you shall start

Phoenix Stance
however, unlike most

Udyr
's get

Tiger Stance
second, this gives you great attack speed and works well with

Phoenix Stance
,

Bear Stance
this is for ganking, the movespeed and stun really help

Udyr
to pull of some devastating ganks. and

Turtle Stance
is just for taking some free damage and early lifesteal
you should start at the bot lane, for a great leash and early buff, then go to your wraiths, and then seconds buff, either gank top at Level 3, or go to wolfs and rotate back to bot lane, making you either 4 or close to 4, if you didnt hit 4, go to double golems, and kill then to get your level 4, or if bot is extreamly pushed you might aswell farm them before you go and gank them with a Level 2 phoenix.
you want to be farming your feral flare as soon as possible giving you a great power spike, and great gold income, i recommend getting both spirit stone and madreds, it allows you to sustain in the jungle even without a blue, you should always have mana, and depending on how the game goes, whether or not you get feral flare or ancient golem,