Pyke Mid
By The Jhin Cena | Updated on

January 24, 2021
x
Did this guide help you? If so please give them a vote or leave a comment.
You can even win prizes by doing so!
I liked this Guide

I didn't like this Guide



Commenting is required to vote!

Thank You!
Your votes and comments encourage our guide authors to continue
creating helpful guides for the League of Legends community.
Runes:
Hail of Blades

Domination


Hail of Blades

Cheap Shot

Eyeball Collection

Ultimate Hunter
Resolve


Second Wind

Unflinching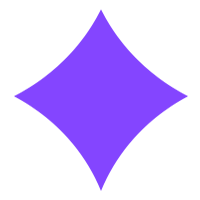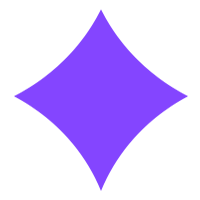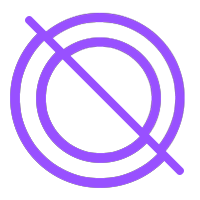 Bonus:
+9 Adaptive (5.4 AD or 9 AP)
+9 Adaptive (5.4 AD or 9 AP)
+8 Magic Resist

Spells:
Ignite Pyke


Flash

Ignite
Ability Order


Gift of the Drowned Ones
Pyke Passive Ability
Threats & Synergies

Threats

Synergies
Extreme
Major
Even
Minor
Tiny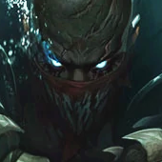 Show All

Extreme Threats
Ideal Synergies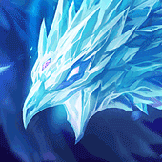 Anivia
Get ready to be poked throughout the entirety of laning phase while simultaneously NEVER getting a kill. Anivia without her passive would just be another irritating poke champion with the added annoyance of her ridiculously large and misleading hit-box on her Q. However, Anivia's passive is what greatly counters Pyke. You can NEVER ult an Anivia while her passive is up, because it will simply ruin your killstreak. Likewise, you will never "kill" an Anivia without using your Ult, but if you do "kill" her and she turns into an egg, you lack any sort of damage to burst her down, and so she will simply reborn. There's a good chance that once you get another opportunity to Ult, she will have her passive up once more, resulting in a stagnant laning phase with very few if any kills at all. Granted her passive will be down for 4 minutes after activating which gives you enough time for your ult to recharge, however it will be difficult to chip away at Anivia's health considering she has the range advantage over you, so you're most likely going to never get anywhere during laning phase unless you get help from your jungler. Even if you somehow "kill" Anivia without your ult while her passive is up, you will probably not be able to burst her down quick enough to the ult threshold considering she is returned to full HP upon being egged, and Pyke simply lacks any burst damage to drop her HP down in 6 seconds. Your best bet of dealing with Anivia is within teamfights, but expect a boring laning phase until then.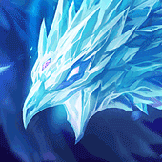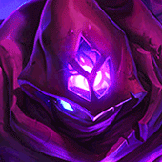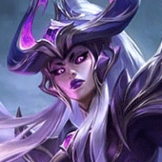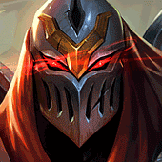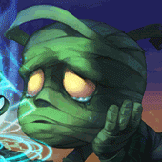 Amumu
His Q can be a great setup for your ultimate since you likely won't miss when the enemy is stunned. But what is even more great is when Amumu (ideally an AP Amumu) ults on the enemy team and drops everyone to executable health, setting you up for an easy penta when the enemy team can't move.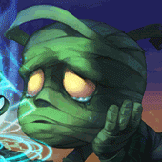 Champion Build Guide
Hello everyone, my name is Pyke Tyson and I'm

Pyke
mid main. Previously I mained

Pyke
support, however I then realized that when

Pyke
is banned or taken I am forced to play a normal support which isn't as fun, and so I went and continue to go

Pyke
mid. Additionally, Pyke Mid is an excellent roamer which is essential to ranking up as a mid laner, so his kit works surprisingly well in the mid lane. As you can tell by my MOBAfire Username, I haven't always been a

Pyke
main, and have mained several other champions throughout the course I've played League which dates back to 2013 when

Jinx
was released. Some of these include

Jhin
(obviously),

Akali
,

Swain
,

Fizz
,

Urgot
, and even

Vladimir
. After the

Pyke
nerf hit, I was tempted to switch mains (perhaps back to

Akali
which I mained just before

Pyke
) because

Pyke
solo lane was certainly not as easy as pre-nerf. I then realized that this is simply giving Rito a pat on the back for nerfing my champion, that they are getting what they hoped for. And so I desperately searched for a way to bring

Pyke
mid into viability again.

I then came across a video of a Chinese challenger who was messing around with

Pyke
mid, however his playstyle proved to be very efficient for post-nerf. He rushed

Tiamat
, something I was too stupid to even think of grabbing however once I discovered the

Tiamat
build, I realized there was hope. Not only that, but

Hail of Blades
never even came close to mind, and with good reason. It seemed quite counterproductive—

Hail of Blades
on a champion that doesn't fixate on auto attacking? Though after testing

Hail of Blades
out, the damage was far better than

Electrocute
which I previously used. To this day, I main

Pyke
mid and as of 10/27/2020 I have a 57% winrate, and I will continue to main Pyke until Riot nerfs him even more than they already have.
Item Information



Tiamat
, though no longer having an active, is still absolutely
essential
for

Pyke
mid, and most games should be prioritized as your first back item. Without

Tiamat
,

Pyke
will struggle quite a bit with wave clear meaning that he won't be able to leave the lane to go roam as much, as leaving to roam without first pushing will result in increased exposure of your turret.

Tiamat
when combined with

Sanguine Blade
will allow

Pyke
to effectively splitpush while also giving him a considerable boost in 1v1 damage and sustain.


Duskblade of Draktharr
is overall the best mythic item for

Pyke
as of right now. Being that

Pyke
is extremely squishy and often gets tunneled in teamfights, he can benefit greatly from

Duskblade of Draktharr
's invisibility passive.


Youmuu's Ghostblade
is the best non-mythic
Lethality
item on

Pyke
. With the movement speed it grants, this item works exceptionally well with

Pyke
mid's playstyle of roaming the map for kills. Additionally, it shares the most
Lethality
out of any non-mythic item alongside

Serpent's Fang
, all the while giving a much more useful passive. I always take

Youmuu's Ghostblade
as my second item.


Sanguine Blade
was an item I basically took as first or second item every game before the item rework, though as of right now, I don't see it being as good (at least to rush as a first or second item) due to the necessity of rushing

Duskblade of Draktharr
and

Youmuu's Ghostblade
as your first and second. Though it can be a strong item, I'd recommend only taking

Sanguine Blade
if you find yourself spending too much time killing minions, in which case

Sanguine Blade
would drastically increase your wave clear potential and allow you to roam. You can however also take it if you are really fed and are against a comp that allows you to frequently land auto attacks as opposed to CC comps.