This build has been archived and is for historical display only
This build has been archived by the author. They are no longer supporting nor updating this build and it may have become outdated. As such, voting and commenting have been disabled and it no longer appears in regular search results.
We recommend you take a look at this author's other builds.
x
Not Updated For Current Season
This guide has not yet been updated for the current season. Please keep this in mind while reading. You can see the most recently updated guides on the browse guides page
x
TAKEDOWN! - A Burnout Shyvana Guide
By pauloxisto | Updated on

December 12, 2011
x

Did this guide help you? If so please give them a vote or leave a comment.
You can even win prizes by doing so!
I liked this Guide

I didn't like this Guide



Commenting is required to vote!

Thank You!
Your votes and comments encourage our guide authors to continue
creating helpful guides for the League of Legends community.
"Take me now to the Paradise City"... ♫
If you know who's the game, you probably will be identified with this guide. Well, if you don't know, the game is Burnout: Paradise City. So... why did I make this? I like the music, I like the game, and I like my theories with

Shyvana
. First one, this build is just in theory, I've tried to test it but I don't have her. But if you would like to test it, comment here for me \o/, so... Let's get started!

Shyvana
is a DPS/Tank, Jungler or if you like the term, Offtank. So, I choice these items trying to perform a unique playstyle with Shyvana, combining the infinite power of

Burnout
and the graceful slow with the combo "Rylai's Mallet".

Ionian Boots of Lucidity:
Why did I get this item? Simple, Cooldown reduction. With this and

Nashor's Tooth
, the

Burnout
effect will last for 9 seconds with a 7.2 cooldown! You can switch these boots with

Mercury's Treads
or another one, but you need to replace these 15% CDR with another item (or runes and masteries).

Nashor's Tooth:
As I said upstairs, this with the boots give the supreme effectiveness of

Burnout
. Besides that item gives great attack speed and a little bit AP, giving extra damage/sec on enemies. This is the best CDR item (25%) and I think that it cannot be replaced, but if you insist, replace it with another CDR item or everything else.

+

Frozen Mallet and Rylai's Crystal Scepter:
Why did I get this? Well, everyone likes slows (except the enemy, but whatever) and combining this with

Rylai's Crystal Scepter
... hmmm *-*.

Frozen Mallet
slows the enemy each attack, and

Rylai's Crystal Scepter
slows with the skills, so... "Rylai's Mallet" +

Burnout
+ 40% CDR = TAKEDOWN!!!! A nice combination with fire and ice, giving to
shuvana
a beauty playstyle and destruction.

Trinity force:
Everything for everyone, this item gets a lot of status, including AD/AP and especial stats like

Sheen
effect. As this guide just focus on

Burnout
, only the movement speed matters (but

Twin Bite
are benefited with this too). If you want, get a

Warmog's Armor
.

Atma's Impaler:
The last item (or not), maybe is a good option, think about it. 700 Health from

Frozen Mallet
+ 500 from

Rylai's Crystal Scepter
+ 250 from

Trinity Force
+ 2145 from

Shyvana
natural HP = WOW, a lot of extra damage! \o But you can get these another items: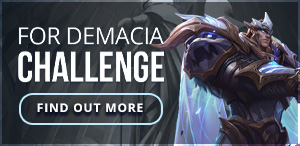 TAKEDOWN! - A Burnout Shyvana Guide