Rengar Build Guide by KrazyKid1024

Renguardian of the Top Lane (WIP)
x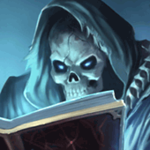 Did this guide help you? If so please give them a vote or leave a comment.
You can even win prizes by doing so!
I liked this Guide

I didn't like this Guide



Commenting is required to vote!

Thank You!
Your votes and comments encourage our guide authors to continue
creating helpful guides for the League of Legends community.
Runes:
Usual Page
Precision
Conqueror
Triumph
Legend: Bloodline
Coup de Grace
Domination
Sudden Impact
Relentless Hunter
Bonus:
+9 Adaptive (5.4 AD or 9 AP)
+9 Adaptive (5.4 AD or 9 AP)
+15-140 HP (lvls 1-18)

Spells:
Most of the time
Ignite
Teleport
Ability Order
STANDARD
Unseen Predator
(PASSIVE)
Rengar Passive Ability
Threats & Synergies
Threats
Synergies
Extreme
Major
Even
Minor
Tiny
Show All
Extreme Threats
Ideal Synergies
Tahm Kench
He just tongue fucks you literally and keeps doing it the whole game. Too tanky to kill, gets a second health bar and he can peel for his team. My worst nightmare. I would just dodge
Synergies
Champion Build Guide
I'm Danny. I don't take this game too seriously but I love Rengar. My friend asked me for some tips on the champion so I decided to write an in depth guide on how to play him with some of my favourite builds. I'm by no means an amazing player but I still feel my advice can help some of you out there. This guide is a WIP, so just bear in mind.
Think of it this way you're like Zed with more damage, except you can't get out of the fight for free. You can reliably kill ANYONE in the entire game with the right items. There is a build for every scenario. Take what I've written as an example rather than a definitve way to play him. There's a playstyle for everyone. Build moonstone for all I care, just have fun while doing it. That's why I say play Rengar.
What I like to do early is wait in the bush closest to the enemy tower. I'll stand at the very tip and wait for wave to get there. I'll wait for the enemy to walk up to wave and Q jump on them, and can usually maneuver this into a first blood if you wanna burn ignite. Otherwise I just repeatedly jump out of bushes while farming. Once you get sheen the game is in your favour heavily as it gives you damage into towers, players, cs-ability, just overall an awesome item. Rengar can roam into the river reliably as the bushes are accessible to jump on the enemy jg during fights. I like to try and help with scuttle fight if they need it, but usually focus on farming and going for some early kills.
Mid game I'll look for roams with my ultimate. It's not that hard to get kills on an ADC or support. If they have a tanky support I jump on the ADC. If it's a soraka/lulu they'll expect you to go on the ADC and not them, free double usually. Ulti makes roaming so free. 2v1s are almost always in your favour. Try to get Herald for an easy tower or two. Once you get core items you outduel 90% of the roster. Avoid getting locked down by the enemy team for someone to kill you. Mid game is arguably where Rengar is strongest as a top laner. You have your items, your damage is good, and they're catching up to the lead I assume you got.
Rengar is by no means a weak champ late game, just other people will be catching up to you. Remember once you've got full build, you stagnate and no longer get stronger. Look to deal with the main damage source on the enemy team while split pushing between fights. You can dodge past the enemy frontline entirely, so just dive the AD/APC they have and shut down the damage.
This combo makes Rengar deal EVEN MORE damage. So basically, get 4 stacks on passive. You're now at full ferocity, congrats you're done step 1. Step 2 is where it gets hard. Ult, chase down a target, use empowered Q when your passive timer gets low so you can get the move speed bonus from using a ferocity ability. Now jump on them, E, W, QQ. That's an easy way to get an insane amount of damage on someone. Tanks, ADCS, whoever really they get oneshot.
This is a theoretical combo that I think you can technically pull off. If you have empowered W available, use it in a bush when someone gets close, Q, jump, E, WW. This would normally be used in conjunction with the AP build for rengar since his W has a 90% AP ratio. Crazy damage. If multiple people are close they should die. Usually tho it's just easier to land 2 W's. This should be faster than the Q combo since in theory, the cast time is limited by your ability to mash abilities and not misclick other things.
Usually I just like to go for an R Q E W Q. This is an incredibly fast combo to pull off and can kill most people. You can replace the R with a bush leap.
Items aren't that hard to understand, general Rengar build formula is: Sheen item + damage items + 1 or 2 survivability items. So in theory I could go Essence Reaver, Eclipse, Youmuu's, Death's Dance, and Steraks. You should be focusing on game specific items. If they have a lot of AP build a full Maw of Malmortius. That item is OP 12% omnivamp and magic damage shielding is crazy. Spirit visage is good for when you need healing, but I prefer going force of nature into AP comps. Stoneplate is surprisingly strong as an item since no one expects an assassin to just suddenly double in health. Squishy comps I go full damage and throw in a GA to buy/sell based on it's cool down. Tanky teams go for tank shred like Divine Sunderer, BORK, things like that.