This build has been archived and is for historical display only
This build has been archived by the author. They are no longer supporting nor updating this build and it may have become outdated. As such, voting and commenting have been disabled and it no longer appears in regular search results.
We recommend you take a look at this author's other builds.
x
Not Updated For Current Season
This guide has not yet been updated for the current season. Please keep this in mind while reading. You can see the most recently updated guides on the browse guides page
x
x
Did this guide help you? If so please give them a vote or leave a comment.
You can even win prizes by doing so!
I liked this Guide

I didn't like this Guide



Commenting is required to vote!

Thank You!
Your votes and comments encourage our guide authors to continue
creating helpful guides for the League of Legends community.
Choose Champion Build:
Ice Mountain (Grasp)

Lithic Mystic (Comet)
Runes:
Resolve


Grasp of the Undying

Bone Plating

Conditioning

Overgrowth
Inspiration


Biscuit Delivery

Time Warp Tonic
Spells:

Teleport

Flash
Threats & Synergies

Threats

Synergies
Extreme
Major
Even
Minor
Tiny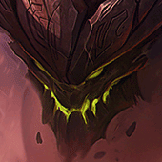 Show All

Extreme Threats
Ideal Synergies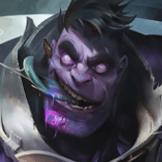 Dr. Mundo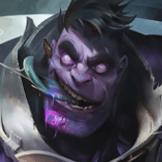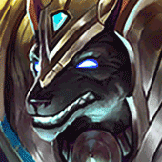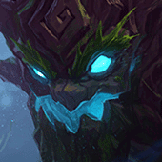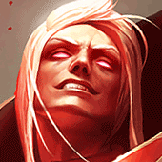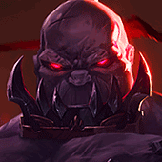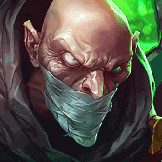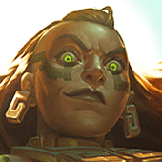 Hi, I'm PsiGuard and welcome to my Malphite guide. I've been playing League of Legends since November 2010 in Season 1 and the highest rank I've achieved is Diamond III in solo queue. I have experience against Diamond, Master and Challenger players through solo queue, ranked teams and tournament games.

I've been playing Malphite since season 1. Despite his fairly simplistic kit, I get a lot of satisfaction out of his incredible initiation power from Unstoppable Force and it's also fun to beat people up if you get a good matchup. Getting hundreds and hundreds of armor from only a few items feels pretty good too.

Before we begin, I'd like to give a big thank-you to Jovy for her awesome graphics and help with coding this guide (as well as my other guides). Be sure to check out some of her other work at her signature shop and her own guides!

Of all the tanks in League of Legends, Malphite has some of the biggest highs and lows. Many people think of him as an "armor tank" which is only half-true. He scales best with armor, but Malphite is strong against mixed damage teams as well, like any tank. He really shines if you're able to pick him into a good lane matchup, as you'll get the chance to win top lane for your team as well as contributing a lot to team fights.

Malphite's greatest strength is his ultimate, Unstoppable Force. This is arguably the best engage tool in the game with very low counterplay. Many teams in almost all levels of play will group too closely together and get punished by Malphite's AoE initiation. The travel speed on this ability is so high that only players who can predict the ultimate (or have very low ping and very fast reactions) can Flash to dodge it. Malphite's laning is no slouch either, as he can quickly take over a lot of matchups once he's able to get a few levels and an item like Bami's Cinder. If Malphite can weaken his opponent enough, he can threaten to all-in them for a kill, especially with the help of his jungler, forcing many enemies to play cautiously after level 6.

This power comes at a cost, however, as Malphite has very low utility when Unstoppable Force is on cooldown. For a tank, he has a remarkable lack of crowd control. Seismic Shard is a long-lasting but very mild slow, even if it's maxed first, and Ground Slam doesn't do much against spell-casting enemies. Malphite's reliance on his ultimate makes him a pretty poor peeler, as he has no way of disengaging or locking down dangerous enemies once that cooldown is blown. He's also pretty weak in the early game, having to be careful even in advantageous matchups lest he lose wave control, run out of mana or get ganked by the enemy jungler. Overall, if you and your team can wait for the right moments to fight, Malphite is great, but in scrappier games with a lot of action, he can get outpaced by other tanks.



| | | | | |
| --- | --- | --- | --- | --- |
| | | | | Grasp of the Undying is your primary keystone in most matchups. Against almost every melee champion, you'll want this keystone in order to trade effectively and sustain yourself in the early game. Basically if you can safely get in melee range of your opponent, this is the keystone to pick. Bami's Cinder has excellent synergy with Grasp because the AoE damage will keep you flagged as in-combat, allowing your next autoattack to proc Grasp. |
| | | |
| --- | --- | --- |
| | | Bone Plating is the safe option here as it makes you tougher to trade with and will keep you healthier than other options. The other rune I would consider is Demolish if you're confident you will win your matchup, as it'll help you pressure towers more easily. |
| | | |
| --- | --- | --- |
| | | All three options are viable here. Conditioning is your default greedy option with the best scaling, while Second Wind can help in tougher matchups that harass you often and Chrysalis protects you against early all-ins. Up to you if you think you'll need the extra early game help. |
| | | |
| --- | --- | --- |
| | | I take Overgrowth in most games as it offers HP which is always useful, even though you don't get most of it until later in the game. If you want the best laning phase possible, Revitalize will give you a little extra sustain early. |

| | | |
| --- | --- | --- |
| | | Biscuits give you some additional early health and mana sustain to work with, which is useful in bully matchups or against dangerous melees that can take out a large chunk of your HP bar early game. With Corrupting Potion and Biscuits, you'll have a lot more health and mana to work with for laning phase, which should help you out-sustain your opponent, or if you're losing, stay in lane longer to get more gold and XP and stay relevant. |
| | | |
| --- | --- | --- |
| | | This rune adds some extra oomph to your Corrupting Potion charges and you'll have a small movement speed boost whenever you consume a charge, which can be useful not only early game, but throughout the game until you end up selling it for space. This will also work on Biscuits in the early game and late game Elixirs. This means while under the effects of Elixir of Iron, you'll have a constant 5% movement speed buff. Pretty nice! |

| | | | | |
| --- | --- | --- | --- | --- |
| | | | | A strong, but situational keystone that takes advantage of Malphite's point-and-click harass/slow tool: Seismic Shard. Without a dash, it's virtually impossible to dodge comet after being hit with Malphite's Q (or R for that matter). This rune setup is good against most ranged champions, as well as a few melees with ranged farming tools (like Gangplank) or really threatening melees (like Darius). Beware of spammable shields like Scrap Shield, Valor and Ki Barrier as they can easily waste your mana. In these cases, you'll need to cast Q while their shield is on cooldown or simply max E and take Grasp of the Undying instead. |
| | | |
| --- | --- | --- |
| | | Manaflow Band is your best option here given how important it is to keep your mana up with this page. You can easily stack up the rune by spamming Q on your lane opponent and the mana regen is quite nice even after laning phase. |
| | | |
| --- | --- | --- |
| | | All three runes are decent here but I think Transcendence is your best bet to ensure you get as many ultimates off as possible. You'll only have around 20-30% CDR by mid game and will almost never reach the 40% cap until late game (if you even reach it at all), so you'll always get value out of this rune. |
| | | |
| --- | --- | --- |
| | | Definitely go Scorch here for the extra poke damage on Seismic Shard. With Arcane Comet, your objective is going to be to efficiently poke with Q so you'll be proccing this a lot. I do not recommend Gathering Storm as it takes way too long to start giving good stats and it'll just be giving AP. Malphite's AP ratios are okay, but not good enough to warrant this late-game damage rune on a tank champion. |

| | | | |
| --- | --- | --- | --- |
| | | | Same deal as the page above, though in this case the extra mana from your Biscuits and Corrupting Potion will help you cast more Seismic Shards. Health and mana sustain are especially important in games against ranged/AP champions that will contest you when you go to last-hit minions. |

If you want to stick with Resolve secondary for more durability instead of the extra mana sustain, here are the runes I recommend:
| | | |
| --- | --- | --- |
| | | Always a safe option whether you're against a ranged bully or a melee champion that's dangerous to trade directly with. Overgrowth would be the greedier alternative, but your early game would suffer as a result. If you're running Arcane Comet but aren't too worried about your early game, consider Overgrowth in this slot instead. |
| | | |
| --- | --- | --- |
| | | Similar idea to Bone Plating, as this rune also improves your early survivability and sustain in the laning phase. You can opt for Chrysalis against champions that are more likely to all-in you like Riven. |


| | | |
| --- | --- | --- |
| | | I recommend always taking Teleport on top lane Malphite. Ignite can give you a small edge and might even net a kill early, but that advantage pales in comparison to the safety and flexibility of Teleport. You can use TP to salvage poor wave positioning, maintain tempo against another TP user, show up to fights across the map and also catch waves and split-push without costing your team baron pressure. Malphite's flanks are quite strong when you have Unstoppable Force available, so you'll always have a use for TP at every stage of the game. |
| | | |
| --- | --- | --- |
| | | Flash is a core spell on most champions in the game and Malphite is no exception. In addition to the flexibility it adds by allowing you to dodge skillshots, hop walls and escape death, Malphite can also make huge plays by comboing Unstoppable Force with Flash for unexpected engages. I recommend you take both Flash and Teleport every game. |


Passive



Malphite is shielded by a layer of rock which absorbs damage up to 10% of his maximum health. If he has not been hit for 10 / 8 / 6 seconds, this effect recharges. The cooldown is reduced at levels 1 / 7 / 13.
This is your only form of "sustain" in lane. Most champion abilities or autoattacks will deal around 10% of your health early game, which lets you tank a hit for free when walking up to last-hit a minion or trade. You need to keep refreshing the shield after it's broken in order to stay high on health, or you'll find yourself quickly whittled down.
If your shield is about to refresh, you need to avoid damage or it will go back on the full cooldown. It's okay to give up a last-hit or two in order to refresh your shield. Just stay in experience range and wait a few seconds for the shield to come back. However, if your shield is already on basically the full cooldown, feel free to go for some CS even if you take a bit of damage. Whatever gets you the most CS plus the most amount of shield refreshes is best.
It's good to wait for your shield to be up before committing to a heavy trade or all-in. Between

Granite Shield
and

Ground Slam
, it's difficult for many champions to outtrade Malphite on his terms. Instead, they'll try to attack while your shield is down, so choose carefully when to fight and when to back off. Using bushes or simply backing off behind your minion wave is a good way to drop minion aggro and wait for your shield to come back up. Watch for your opponent to use abilities to tag you with damage in order to keep your shield on cooldown, such as

Gnar
's

Boomerang Throw
,

Lissandra
's

Ice Shard
or

Rumble
's

Flamespitter
.

Range: 625 // Cooldown: 8 // Cost: 70 / 75 / 80 / 85 / 90



Malphite sends a shard of the earth through the ground at his target, dealing 70 / 120 / 170 / 220 / 270 (+60% of ability power) magic damage upon impact and steals 14 / 17 / 20 / 23 / 26 % movement speed for 4 seconds.
This is a super simple targeted ability that deals damage, slows the target and hastes Malphite for 4 seconds. Its mana cost is fairly high compared to Malphite's other abilities, so I recommend using this ability to poke
only
if you are maxing it. In most cases, you'll want to take

Arcane Comet
if you're maxing Q, as you'll get more value out of the extra damage from the keystone along with

Scorch
. If you're taking

Grasp of the Undying
and maxing E, this is a huge mana-sink for a small amount of damage, so use it sparingly for the slow/haste rather than to poke. For the same reasons, I don't recommend using this ability to last-hit minions unless you are going to recall soon, as it'll sacrifice lane pressure by burning through your mana.
Note that since this is a targeted ability, it will draw minion aggro. This doesn't matter much if you're already trading in melee range, but if you're trying to poke safely, be sure to duck into a bush to quickly drop the aggro and minimize the damage you take from the enemy caster minions. If your

Granite Shield
is about to recharge, it might be a good idea to wait to use your Q until after your shield is refreshed so the minions don't put your passive back on its full cooldown.
Watch for windows where your runes empower

Seismic Shard
.

Arcane Comet
and

Manaflow Band
are the two main runes that you should watch for when considering when to cast Q. Ideally, you want to cast Q on the enemy champion whenever either of these runes are off cooldown so you can get the most out of them. The sooner you put the rune on cooldown, the sooner it'll be up again.

Scorch
is another one that works with Q, but the effect isn't quite as important as Comet and Manaflow.
Be very careful against shields






as they can mitigate or completely negate your poke.

Seismic Shard
's travel speed is not fast enough to catch players off guard, so you'll need to time your harass when your opponent doesn't have a shield available. Same goes for resistance steroids and damage reduction abilities like

Courage
,

Primal Howl
and

Shield of Durand
.
In team fights you can usually just pick the most vulnerable or the lowest target that you hit with your ult and focus them with your

Seismic Shard
and autoattacks. It's usually a good idea to hit the enemy ADC (if you're close to them) since they'll have drastically slowed attack speed from

Ground Slam
and will be forced to run and buy time for the debuff for wear off. However, you can choose to focus a mage, support or other priority target instead, especially if the enemy ADC is weak and you have a lot of armor already.

Range: 225 // Cooldown: 12 // Cost: 25



Passive: Malphite gains 10 / 15 / 20 / 25 / 30% additional armor. This bonus is tripled when Granite Shield is active. Active: Basic attacks deal an additional 15 / 30 / 45 / 60 / 75 (+10% of ability power) (+15% of his total Armor) physical damage to the target and nearby units.
The passive on this ability gives you great scaling against physical threats. Especially when maxed second,

Brutal Strikes
can give you an insane amount of armor when your

Granite Shield
is up, even with only a couple armor items.
The active is pretty simple, offering some extra AoE damage on your autoattacks for 6 seconds. You can use the extra damage to help you last-hit under tower, or use the extra AoE to push faster. Always turn on

Brutal Strikes
during a fight with enemy champions as it'll add a lot to your overall damage output.
The mana cost on this ability is incredibly low, so it can be cast whenever you need it. Be careful not to cast

Brutal Strikes
when

Manaflow Band
is available or you'll basically waste the mana refund since you'll only get back 25 mana.

Range: 400 // Cooldown: 7 // Cost: 50 / 55 / 60 / 65 / 70



Malphite slams the ground dealing 60 / 95 / 130 / 165 / 200 (+40% of his Total Armor) (+60% of ability power) magic damage to surrounding enemies, reducing their attack speed by 30 / 35 / 40 / 45 / 50 % for 3 seconds.
Decent AoE damage for waveclearing minions and a key component in trading with most champions. This ability has a pretty decent armor scaling, so it'll keep ramping up throughout the game as long as you buy more armor. This also means that

Ground Slam
deals more damage while

Granite Shield
is up, due to the tripled armor bonus from

Brutal Strikes
. Ideally, you want to initiate a trade by using E while your passive shield is still up (along with your W and autoattacks), but feel free to use it when your shield is down as well.
The attack speed slow is the highlight of this ability, as it's one of the few AS slows in the game. Not only will nearby enemy champions have difficulty trading with autoattacks, but enemy minions and neutral monsters (other than epic monsters) will also have their attack speed reduced. This makes Malphite's trades inside enemy minion waves much stronger than they would be otherwise, since the enemy minion wave will have trouble fighting back.
The debuff lasts 3 seconds, so that's roughly how long you want to keep attacking, unless you've won the trade so hard that you can all-in or chase the enemy to their tower. Once the debuff wears off, you'll be more vulnerable to both champion autoattacks and minion aggro.

Brutal Strikes
lasts for 6 seconds, so you'll still have a few more seconds of extra damage, but it's okay to back out of a trade a bit early.

Ground Slam
is the entire reason Malphite can crush a lot of melee AD matchups like

Jax
,

Aatrox
and

Fiora
, so don't trade with these kinds of champions unless you have it ready to cast. Get used to playing aggressively for a few seconds, then backing off and waiting for this cooldown. If you trade without your E, you lose most of your advantage in these matchups. Against tanks and especially mages, this is a lot less important.
In team fights (or any time you use

Unstoppable Force
), hold onto your

Ground Slam
for about a second before casting it. The enemies will be knocked up, so pressing E immediately will waste some of the duration of the attack speed slow. Generally getting one or two autoattacks off and then casting E is good.
Any unit that is immune to disables, slows or any ability that blocks or removes slows will also work on

Ground Slam
. So that means if

Olaf
uses

Ragnarok
or

Master Yi
uses

Highlander
, you can't reduce their attack speed.

Range: 1000 // Cooldown: 130 / 105 / 80 // Cost: 100



Malphite charges towards the target area, dealing 200 / 300 / 400 (+100% of ability power) magic damage, knocking enemies into the air and stunning for 1.5 seconds in 325 area around impact. Malphite cannot be interrupted during this charge.
This is your most important cooldown, so you should be using it with the expectation of at least a kill or objective every time (or at least to save yourself). Malphite is a lot scarier when this ability is available to cast than when it's on cooldown, especially in lane phase. It can often be better to wait until you've whittled your enemy's health down or you get a gank from your jungler rather than using

Unstoppable Force
to force a difficult all-in.
Even though

Flash
has a longer cooldown than your ultimate, it's still really bad to use R and then hit nothing. Even worse is if the enemy dodges your ultimate with one of their abilities, like

Sanguine Pool
. If possible, wait for these abilities to be burned
first
before you commit to ulting your target. This means that if your opponent is overextended and your jungler ganks them, you might fare better if you fight with your basic abilities first and save your ultimate to follow the enemy

Flash
or dash. If you have enough burst, you can just initiate with your ultimate for an easy kill though. It depends how low health the enemy is, whether they have defensive abilities or items, and how much damage your jungler deals.
The travel speed of this ability is 1835 plus your bonus movement speed, so having a higher MS will result in a faster ult. Unfortunately, I don't recommend building movement speed items like

Dead Man's Plate
or

Righteous Glory
as they simply aren't as efficient as other options. Still, if you have Homeguard active, your movement speed is buffed by an ally, or you have a boost from

Seismic Shard
, you'll have a faster ultimate. This also means your ultimate is a bit faster when you buy and upgrade your boots.
In group fights, it's obviously ideal if you can hit the entire enemy team with the AoE knockup, but most of the time that's not going to happen. Most "good" Malphite ultimates will hit 2-3 enemies, at least one of which is a priority target (usually the enemy mid laner or ADC). Hitting 2 frontliners is usually not as useful as hitting one important backliner. If the fight hasn't started yet, it can be okay to initiate on one enemy who's out of position if you can quickly kill them with your team. This works well with teammates with long-lasting single-target CC that can followup your ult, like

Morgana
or

Thresh
. If the fight is already in progress, don't be too hasty and ult as soon as the enemy ADC is in range. It's best if you can either ult several enemies, or ult a priority target once some of your allies are able to help focus them down. Overall just be patient and criticize yourself based on how effective your ultimates are. Over time, you'll get better at recognizing situations where

Unstoppable Force
will turn a fight.
You
can
use this ability to escape, though this is obviously a last resort. If you're being dived under your tower, it's usually best to wait until an enemy draws tower aggro, then ult them and try to kill them rather than just to run away. If you're getting caught nowhere near your towers, ulting over a wall can sometimes get you out of trouble, especially since it allows you to ignore enemy crowd control spells during the dash. In 5v5 situations, it can actually be better to use

Flash
defensively and save your ultimate for use in the fight. In team fight situations,

Unstoppable Force
is actually a more important cooldown than

Flash
, even though the cd is much lower.



Maxing

Ground Slam
is strongest against most melee matchups, especially tanks and melee ADs who rely on basic attacks. Against any champion that will simply outsustain your

Seismic Shard
harass, maxing E gives you better waveclear and team fight power and is a lot less mana-intensive than maxing Q. Generally if you're taking

Grasp of the Undying
you'll want to max

Ground Slam
since in both cases you'll be trading in melee range.
I recommend maxing

Brutal Strikes
second since it offers a lot of bonus armor which triples when you have

Granite Shield
active. By the time you start maxing your second ability, it's generally more useful to have the armor and AoE damage rather than the damage and slow from

Seismic Shard
. This makes your Q a simple utility spell used for the slow-haste rather than damage, which means you won't have to burn mana on it as frequently.
This is a popular skill order, especially with

Arcane Comet
. Maxing

Seismic Shard
turns it into a powerful, albeit mana-intensive poke tool. The upside is that there's virtually no counterplay to a Malphite spamming Q on his lane opponent unless that champion has a shield that can block or mitigate the damage. The slow/haste % also increases with rank, though over half the value is available right at rank 1 so I wouldn't consider this an important factor when deciding what to max. As stated above, you should usually have

Arcane Comet
if you plan on maxing Q.
Maxing Q is especially beneficial in ranged matchups where you would otherwise be unable to trade with your opponent (if you were maxing

Ground Slam
, you wouldn't be in range very often to use it). It's also good in matchups where your opponent doesn't have much protection or sustain and will be easily whittled down. Q max is pretty awful into high sustain, tanky champions like

Maokai
as you'll just be burning through your mana and run out before you can even get your opponent low.
After finishing Q, I recommend maxing

Ground Slam
second as it'll improve your team fight damage and waveclear. The cripple strength also increases with rank, which can be valuable if you can debuff the enemy ADC.



| | | |
| --- | --- | --- |
| | | Corrupting Potion is a good default option for starting items as it's generally useful in any matchup. The two main benefits to this start are the high amount of mana (and health) sustain as well as the efficiency of having a full set of consumables every time you recall and return to lane. If you're not sure what item to start, just start Corrupting. |
| | | | |
| --- | --- | --- | --- |
| | | | Doran's Shield can sometimes be ideal in matchups where you're likely to encounter many instances of damage. This usually comes in the form of DoTs like Hemorrhage and Toxic Shot or repeated autoattacks from ranged bullies like Jayce and Kennen. Keep in mind that by starting Doran's Shield, you sacrifice a lot of mana sustain, so it can be best to run Corrupting Potion instead if you're maxing Seismic Shard first in order to get more Qs off. |

| | | |
| --- | --- | --- |
| | | The wards from this trinket are essential to protect you during early laning and they'll help you contribute to your team's vision throughout the game. I recommend holding onto this trinket throughout most games. |
| | | |
| --- | --- | --- |
| | | I usually wouldn't bother getting Farsight on top laners, but if no one on your team has it and you need to check baron safely, just pick it up. It's generally best if the ADC and maybe mid laner get this but it's fine if you get it instead. |

| | | |
| --- | --- | --- |
| | | A very cheap item that you can buy to augment your Corrupting Potion and add more damage to your Seismic Shard harass. Pretty good if you recall with around 350 gold on your first back, but not as good as the full component items below. |
| | | |
| --- | --- | --- |
| | | Helps waveclear and gives you some reliable DPS without having to burn mana. This is great against virtually all melee champions, especially tanks. You should expect to rush this item first most games as it offers health and waveclear which are good in every matchup. |
| | | |
| --- | --- | --- |
| | | I tend to build this item before Bami's Cinder if I'm maxing Seismic Shard first, as the extra mana adds more potential casts of Q before you have to recall. This also builds right into Iceborn Gauntlet and grants armor, which gives you a smooth transition into your other items. Since this is an armor item, don't bother building it against mages. |
| | | |
| --- | --- | --- |
| | | I don't build Catalyst of Aeons too often, but it's pretty nice for laning phase. It grants a ton of mana through its stats and passive and it'll also help keep you healthy during the early game. Pretty useful early game item against mages, though hopefully you aren't laning against mages too often. Builds into Abyssal Mask which you can rush as your first item if you need the MR. Feel free to pick up a Bami's Cinder before getting the MR if you don't need as much protection. |

| | | |
| --- | --- | --- |
| | | Good for countering autoattackers early game or just getting some generally useful armor for team fights. These boots make you more durable than any other. If you aren't against a big autoattacker threat, feel free to get an item or two before finishing your boots. |
| | | |
| --- | --- | --- |
| | | You'll generally buy these in mage matchups though you can also opt to buy them against tanks. Don't worry too much about getting tenacity against the enemy comp if you aren't countering your lane opponent at the same time. If you're getting Abyssal Mask as one of your first items, it can be better to pick up a Negatron Cloak rather than finishing boots early. |
| | | |
| --- | --- | --- |
| | | I rarely build these, but they're sometimes appropriate if you're just going to be an ult/teleport bot. CDR and summoner CDR are both useful for making plays and not so useful once you're actually fighting. Be careful about when you buy these, because you'll be giving up a notable amount of defenses to do so. |

| | | |
| --- | --- | --- |
| | | A reliable item that helps with waveclear, extended trades and team fight damage while providing a solid boost to your health pool. I build this item almost every game, though I usually get Bami's Cinder, get another item (like Iceborn Gauntlet or Abyssal Mask), then finish Sunfire Cape. |
| | | |
| --- | --- | --- |
| | | This is my first fully complete item most games, if I can get away with it. Mana, armor and CDR are all crucial stats on Malphite, plus the Sheen proc and slow field are helpful for winning 1v1s. The AoE on the passive effect can become pretty massive once you get some armor, ranks in Brutal Strikes and your Granite Shield is active. |
| | | |
| --- | --- | --- |
| | | A logical upgrade for mid-game if you bought Bramble Vest in lane, though I recommend getting both Iceborn Gauntlet and Sunfire Cape before finishing this item as they're both more important. You can also build this late game to deal with enemy lifesteal. With your high bonus armor, the passive will deal a lot of damage to anyone who basic attacks you, especially with Granite Shield up. |
| | | |
| --- | --- | --- |
| | | Unlike most tanks, Malphite can often negate the presence of the enemy ADC for a large portion of the game. If you can get on top of the enemy ADC, your high amount of armor combined with Ground Slam will make you unkillable for a while. However, some games go late enough that you might be in danger of being focused down by an ADC, in which case you'll want Randuin's Omen to survive longer. Only buy this against ADCs who build crit chance, as otherwise this item is pretty mediocre considering how many other armor items you have to choose from. |

| | | |
| --- | --- | --- |
| | | My preferred choice of magic resist item, especially for early game. If you're laning against a mage, you'll probably want this. Not only is the mana super helpful for early laning, but Negatron Cloak cloak is a pretty attractive component if you recall with around 720 gold. The passive aura will help you deal more damage in team fights and if you have any magic damage threats on your team, they'll be able to follow up your engage with enhanced damage of their own. |
| | | |
| --- | --- | --- |
| | | A much tougher alternative (or supplement if you need a lot of magic resist) to Abyssal Mask. The passive on this item is super strong at countering magic damage, especially DoT effects, multi-hit spells and low cooldown harass. Most mages that can threaten tanks will have at least one of these types of spells, so it's almost always a good choice defensively. This item doesn't have as great a build path as Abyssal Mask and doesn't offer any mana, but it scales better later in the game due to the % dmg reduction, so consider it a good defensive option. |

| | | |
| --- | --- | --- |
| | | Make no mistake, this item is inferior to virtually every other defensive item in terms of surviving team fights. However, the regen can make it worthwhile to buy since it can keep you on the map if you get chunked by poke or enemy focus. This is pretty nice if you're stuck split-pushing against an annoying champion that tries to keep your attention and whittle you down, or if the enemy team has a lot of poke that can quickly destroy your health bar before you're able to engage. |
| | | |
| --- | --- | --- |
| | | This is Iceborn Gauntlet for sad Malphites who weren't able to buy Iceborn early or otherwise need to build pure defense and utility rather than build aggressively. Basically the same stats with a bit more armor and a nice aura instead of the slow field and Sheen proc. Build this if you're behind and/or you didn't buy Iceborn early game. It tends to be more effective in team fights especially if you're a bit weak since it'll help you and your allies survive longer. Also a pretty good item against Azir since he's one of the only mages who relies on attack speed. |
| | | |
| --- | --- | --- |
| | | I mostly use this item as a way to pick up magic resist and armor in the same slot. This can be important late game if you have a decent health pool but still need more of both resistances. I don't think this is a core item for Malphite because you can often deal more damage with other items, but it's a good option that you can pick up when you need it. Tends to be better in the mid-late game after your important items are finished and you start to fall off in damage, since it'll keep you alive longer to be a front line for those late game fights against farmed carries. |
| | | |
| --- | --- | --- |
| | | If you can afford to dump a ton of gold into an item that doesn't give you much defense, this is by far the best option. You'll have markedly increased DPS and dueling power and it'll help you focus down targets you hit with Unstoppable Force more quickly with the heavier Sheen proc. Don't build this with Iceborn Gauntlet since the damage from the Sheen procs don't stack on the primary target. Do NOT build this if you're behind as Malphite is super useful as long as he's somewhat tanky and this will delay your defensive items by almost 4000 gold. |


In this chapter I'll give you a quick idea of what a "normal" laning phase on Malphite might look like, then you can adapt this knowledge to individual matchups and make adjustments as needed.
Before your first recall, just last-hit minions and return damage to the enemy laner if they contest any CS that you try and secure. If you're maxing Q, this means casting Q as you go to a CS that's contested. If you're maxing E, you can cast it to damage your opponent once they're in range to harass you, but be careful of pushing the wave with the AoE damage. Early on, just focus on getting gold and XP so you can get a good component item on your first recall. If your lane opponent (especially if they're a melee) trades recklessly, feel free to retaliate within or behind your minions as Malphite can usually hold his own if his opponent comes to him early.
Once you've recalled and picked up your

Bami's Cinder
or other early game item, you'll have enough stats and ability ranks to start ramping up the aggression. Q max Malphites can start spamming

Seismic Shard
constantly to try and poke down their opponents whenever they walk up for CS. E max Malphites can begin to trade without worrying as much about pushing. Last-hit minions, wait for the enemy to walk up to CS or attack you, then use E, W and autoattacks to bully them. Use the resulting AoE to clean up the wave and push it into the enemy tower. Make sure you're warding to avoid jungle ganks before you push up.
While Malphite's dueling can be quite strong in the right matchups, he excels the most when he can get the help of his jungler. You won't get jungle ganks every game, but do communicate with your jungler to tell them when your ultimate is available and encourage them to gank your lane when possible.

Unstoppable Force
is among the best engage spells in the game which can usually lead to easy 2v1 kills even in poor matchups.
Feel free to use your first

Teleport
to get back to lane quickly, and your second one as well if you're struggling. However, beyond the first few casts, you'll want to start saving your TP cooldown to help your allies, especially if you have your ultimate available. At this point, start worrying less about teleporting to get farm and worry more about making sure your tower doesn't fall while keeping your teleport available. As a rule of thumb I don't recommend teleporting to help teammates unless you either have

Unstoppable Force
available or the enemy top laner starts channeling TP first (in which case you'll usually want to match it).
Malphite isn't great at taking towers on his own, even with the help of

Demolish
, so ideally you'll want to call your jungler top and get a kill with

Unstoppable Force
, then push in the wave and take the tower to end the laning phase. If the enemy laner isn't playing aggressive enough to get caught by a raw gank, you can slowly push the wave into the enemy towe and then threaten a dive with your jungler. If they stay, you can probably kill them under the tower. If they leave, you kill the tower for free.


Warding is a very complicated topic so I'm just going to go over some basic tips and ward positions for playing top lane in the early game. As the game progresses, you may need to start placing vision in the enemy jungle if you're winning or in your own jungle if you're losing map control. Winning or losing, always buy

Control Ward
s to help your team control vision around key areas, particularly

baron
and

dragon
.
You might use your first ward at level one before minions spawn. Placing a ward at the enemy top-side buff can help your team determine the enemy jungler's starting location, while placing a defensive ward shortly before the enemy team invades your jungle can inform your team if and when they leave, and whether or not they stole a camp. Save the ward early if you can, but don't be stingy if you have a good opportunity to place one down.
You'll want to use a ward once you're level 2 to avoid a jungle gank if the enemy jungler is clearing towards top side. If your team determined their starting location and you know they won't be top side soon, just save the ward and play aggressively for a minute or two. Whenever you push your lane, ask yourself, "Could the enemy jungler or mid laner be here?" If the answer is "yes" or you're not sure, place a ward to spot potential ganks.
An early

Control Ward
in a spot that you can defend is super helpful for your own safety and to clear a gank path for your jungler. If you're pushed to tower and can't defend the ward position, just allow the enemy to clear it. If you haven't placed it yet, wait until you have the wave in a position where you can defend the ward.
Below are some common ward locations for top laners on blue side and red side. You won't be able to keep all these areas warded at all times, but you can place a ward at one of these spots if you're in danger of being ganked from that angle. Remember to keep in mind the strength of the enemy jungler, as champions like

Evelynn
and

Nocturne
can bypass normal ward coverage.
| | |
| --- | --- |
| | |
| Blue side ward locations | Red side ward locations |



Last-hitting will slowly push your minion wave towards the enemy tower unless the enemy is also last-hitting. Obviously you'll want to get as many last-hits on minions as possible in order to gain gold, but it's important to know when to last-hit as opposed to pushing. As a rule of thumb, last-hit early game to ensure the wave doesn't push towards the enemy and leave you open to ganks. Malphite's early game is pretty weak, so it's often safest to simply let your opponent push you in early while getting as much CS as possible.
When under tower, feel free to use

Brutal Strikes
to help last-hit minions as the mana cost is very low.

Ground Slam
can be used to secure CS as well, but be sure that you don't mess up your other CS and get them low enough for the tower to 1-shot them. In general, weakening minions with

Brutal Strikes
and finishing them off with

Ground Slam
is ideal.
Do NOT last-hit with

Seismic Shard
unless you have very high mana, you're about to recall or you want to secure a cannon minion from range. Your Q has a high mana cost and you can't afford to give up so much of your lane pressure just to secure one CS. If you aren't going to recall soon to refill your mana, don't use Q to last-hit anything. You can consider it if you have

Manaflow Band
ready, but even then, you'll probably want to use it on your opponent instead.

To freeze the minion wave, you'll need to create a situation where there are more enemy minions than allied minions and the wave is pushing towards you. Then you'll need to "trim" the wave as necessary without letting it crash into your tower. In general, making sure the enemy wave has at least 2 more ranged minions than your minion wave will work fine. It can be difficult to successfully freeze if the enemy laner is strong, as they'll have the power to punish you for walking up to the minions or simply ignore you and push the wave into the tower.. You can only really guarantee a freeze if you have enough pressure to stop your opponent from walking up to the wave to push it all the way to tower. Early game, you'll often just have to farm under tower or you'll take too much damage setting up the freeze.
Freezing is great for Malphite because it keeps him fairly safe from enemy ganks and opens up the enemy laner to jungle pressure from Malphite's jungler. Especially once you have

Unstoppable Force
, Malphite becomes very dangerous to push in as his gank reception is incredible with his ultimate. Malphite's last-hitting under tower is also pretty decent with the help of

Brutal Strikes
, so in general freezing the wave or simply letting it push towards you into your tower is a good idea early.

While there are some cases where early pushing can be beneficial, in the majority of games you'll want to wait to push until you're ready to recall for the first time. Then, if possible, you'll want to push to the enemy tower and recall to ensure you don't lose CS. You'll also want to push to the enemy tower if your jungler ganks and kills the opposing laner, but this can be impossible if the death is so early that the enemy laner can just

Teleport
back to lane.
However, after your first back you'll have a

Bami's Cinder
or some similar early game item and you'll be in a much better position to push. Malphite is much stronger after his first recall and once he has a few levels under his belt. If you have enough knowledge of the enemy jungler's whereabouts to feel safe, pushing towards your opponent can help you get advantageous trades with the help of your minions. You can even out the minion waves, trade with

Ground Slam
and use the resulting AoE damage to quickly push in the wave to put pressure on your lane opponent. Get the wave to tower, then rinse and repeat with future trades.
Once the wave is at the enemy tower, you can prepare to dive your lane opponent if they're low on health, your jungler is ready to dive and/or you have your ultimate available. If you aren't able to dive, this is also a good time to walk down the river and place a ward or two. If you have your ultimate up, you can roam mid at this point as well. A lot of mid laners have low mobility and are reliant on their

Flash
for safety, so a sudden gank with

Unstoppable Force
can really ruin their laning phase.


Mid-game as Malphite is pretty simple. Push out the side waves (generally whichever wave is farthest from the next major objective, since you have

Teleport
to join your team if necessary) and then group with your team and look for picks or engages. The vast majority of top laners are better split-pushers than Malphite, while Malphite beats out a lot of other picks in team fight presence, so you'll definitely want to focus on grouping rather than staying split most of the time. Of course, if you can get a solo kill in your lane and the rest of your team is doing fine in terms of pressure, feel free to pressure your own lane instead.
Mid game is often pretty messy in solo queue as teams are disorganized and don't focus on an objective as a team. If your team isn't sure what to do, be a leader and make calls for what the next objective should be. Dragon and Rift Herald are always good places to fight and you'll eventually want to take out all the outer towers, then the inner towers in order to gain control of the enemy jungle. One thing to note is that you usually need your ultimate in order to really team fight effectively, so it might be worth giving up a dragon if you and your team aren't prepared to contest it. Just wait for your ultimate to come off cooldown and pick a fight at the next objective.
In most cases, you don't want to stay in your lane past the first enemy tower. If the enemy is freezing the wave at their inner tower, don't push up that far without your team present, instead just roam and get vision in the enemy jungle. Malphite's a great roamer with

Unstoppable Force
and can punish enemies who freeze waves and passively farm by making proactive plays elsewhere on the map. Ideally you want to be able to push out a wave, roam, kill someone with ult, take an objective, recall to buy, then go back and farm the next couple waves that are pushing back towards you.
Keep in mind in the mess that is mid game solo queue, when people are rotating to farm different lanes, make it clear to your team that you're responsible for the wave farthest from the next objective. More specifically, you need to start clearing out bot later in the game so that your ADC isn't super far from the baron. Since you have

Teleport
, you're best suited to clearing out these inconvenient waves without sacrificing map pressure. Not only do your teammates need to be near the baron in case the enemy team tries to take it, but they need to be on that side of the map in order to properly capitalize on any plays they make. If your ADC is bot and you get a kill mid, you might not have time for them to run all the way up to baron before the enemy team is ready to contest.
If you're still struggling with mid game rotations and decision-making, just boil it down to your ult cooldown. Do you have

Unstoppable Force
ready? Push out and group with your team to look for an engage. Is your ult on cooldown? Go and farm until it's back up. Also if you see a huge wave crashing into your tower, especially if it's in a lane that's far from where your team wants to be, be sure to pick those up.


Since Malphite is a "group and press R" champion, late game is going to be pretty similar to mid game. You'll still want to occupy the lane farthest from baron most of the time and you'll want to group whenever you're able to push out the minion waves and safely leave your lane without losing a tower. Be very careful with your

Teleport
cooldown as a misuse of TP in late game can leave your team without an answer to enemy baron pressure + a split pusher in bottom lane. A lot of top laners will try and keep you in lane to prevent you from fighting 5v5 with your team, so

Teleport
is often your main way to join team fights at this stage if you're against an annoying split pusher.
In team fights, you'll usually want to ult the enemy ADC and/or mage if possible, plus anyone nearby. If you can get 3 people with your ult and one of them is a carry, that's probably good enough to win the fight. Just make sure your teammates are close enough to follow up. You can also ult a single target if your team can chain CC or just kill them quickly enough to make it a 5v4. Don't be too greedy and look only for big 4-man or 5-man ults as they aren't necessary to win games and it can be dangerous to wait too long for something "ideal." At the same, time, don't just ult the first person you see and don't ult 1-2 frontliners or you'll waste your engage and have no way to pressure the enemy backline.
In some cases, ulting assassins and divers can be worthwhile even if they're the only target. For example, if the enemy has a

Riven
that gets into your backline, it's probably worth it to just ult her point-blank and focus her with your team, rather than ulting the enemy backline. Malphite is tough and disruptive, but often can't kill enemy carries all by himself, while assassins and divers often can. It's usually better to keep your carries alive than to try and go ham to kill the enemy backline, though of course it's best if your team is able to do both.
Since you'll always have a ton of armor on Malphite, you can tank baron and towers for quite a while. If you are your team's only real tank, you'll probably need to go to baron in order to secure it. It's okay to teleport to baron preemptively just so your team doesn't take a ton of damage trying to kill it with only 4 people. It's a lot safer than letting them tank it until they're low, then

Teleport
ing in to try and save them when the enemy contests.
My last piece of advice is for diving inhibitor towers. When your team is hitting the inhib, do not use your ultimate until the enemy walks up to attack your team. If the enemy backs off, just hold your cooldowns and let your team take out the tower. A big mistake I've seen from a lot of Malphite players is they think they should be diving the tower, so they do everything they can to hit their ult on the enemy carries only to find their team stuck on the tower or awkwardly trying to follow up on their dive in the middle of the base. If the enemy team is too scared to walk up, let them be scared and take the objective for free. Don't use your ultimate until your team is actually contested.


Thank you for reading my

Malphite
guide! Feel free to leave me a comment if you have any questions, comments or criticism. I read all comments on my guides even if I don't respond to all of them. If you appreciated my guide or approve of my build, feel free to hit the green upvote button up top.
A special thank you to those who have supported my guides with votes and advice that have been instrumental in bringing my guides to the level of quality they are today.
| | |
| --- | --- |
| | A very special thank you to Jovy for her wonderful graphics used in this guide as well as her help with coding all my guides. All the fancy headers, table of contents and most of the other graphics you see in my guides are from her. Be sure to check out some of her other work at her signature shop and her own guides! |



Follow me on
Facebook
and
Twitter
for stream updates and other League of Legends content.