Skarner Build Guide by Lusimus22

Lethal Skarner!
x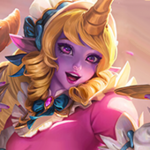 Did this guide help you? If so please give them a vote or leave a comment.
You can even win prizes by doing so!
I liked this Guide

I didn't like this Guide



Commenting is required to vote!

Thank You!
Your votes and comments encourage our guide authors to continue
creating helpful guides for the League of Legends community.
Runes:
Lethal Resolve
Precision
Lethal Tempo
Triumph
Legend: Alacrity
Last Stand
Resolve
Shield Bash
Revitalize
Bonus:
+10% Attack Speed
+9 Adaptive (5.4 AD or 9 AP)
+15-140 HP (lvls 1-18)

Spells:
Easy and safe
Flash
Unleashed Smite
Ability Order
The normal pattern
Crystal Spires
(PASSIVE)
Skarner Passive Ability
Threats & Synergies
Threats
Synergies
Extreme
Major
Even
Minor
Tiny
Show All
Extreme Threats
Ideal Synergies
Ekko
Can win with the 3 hit passive- has superior ganks. You can try and fight em' in your area tho!
Sona
Can get you going fast!
Synergies
Sona
Can get you going fast!
Champion Build Guide
Hii! I'm
Lusimus
, I started playing league last year! I main

Skarner
,

Fiddlesticks
and

Pantheon
.
I decided to make this Skarner guide for the fun of it, as I dont enjoy playing him as a Tank or a speedster with only the purpose of

Impale
ulting the enemy and then running away. (Although do note that this guide covers such things as well. I want to be helpful too x3)
If you're looking for
Fun!
And more silly than serious builds (this is an off meta guide xd) then you're at the right place!
So I started to play

Skarner
just because I was told he sucks as a champion, thanks to plenty advice, I've had great success with him! And now I seek to create my own unique guide and gameplay- since whats more fun than
playing an off meta champ with an off meta build?
With the new

Skarner
gameplay update being sneaked and finally brought up by riot.
Do expect this guide to change a lot- as it seems they've removed his

Crystal Spires
passive which stores most of his dueling potential.
RIP statcheck scorpion
Why? Why skarner goofster build?

Skarner
is a statcheck champion, he's been untouched and seriously can use any build!
Of course the conqueror bruiser build works like a charm, but this guide is for those skarner players that want to learn a whole new
scorpion!
Or those who want a bit of a change in their matches!
Pros!

Very fun to play!
-
Easy to pick up and get the basic idea.
-
Surprisingly good, stat-checks A LOT
-
Plenty of outwitting to do, once you know the champ- you are unstoppable!
-
Can invade a lot!
-
can use effectively any build, from tank to lethality!
Cons!

easy to pick up, very hard to master.
-
requires a lot of predicting, which is just randomised in such a game.
-
team may not understand your passive .
-
ganks need a bit of setup from the targeted lane.
-
shines in 1v1, terrible at teamfights without an initiator

So! Lethal tempo is my current favourite as its almost guaranteed to proc during a 1v1 due to your CC and attack speed in your own
AREA!
It is also excellent with your

Crystal Slash
Q, as the faster you AA, the faster you spam

Crystal Slash
Q and thus trigger

Ravenous Hydra
--

Conqueror is the go-to if you feel like playing a bit safer, tag it with

Revitalize
and

Shield Bash
for some serious durability and offence! I use it time to time, and I can't deny it's effectiveness!
--

Okay, so there is one scenario in which this is good, when you have

Turbo Chemtank
and

Dead Man's Plate
and want to excel in frontloaded burst damage. Still there are better options...

Good old
Waterwalking!
It works since you spend most of your time in the jungle/river.
--

It's simple and works, gives more MS which a Skarner in its natural habitat loves!
--

Ability haste = faster Q spam = more Ravenous Hydra proc = happi day!
Also very good for E since it lets you get CC a lot more!

Aftershock, easy to proc with your ult or

Fracture
E stun. And it scales with HP, as well as gives some buffs. It is the best of the Resolve tree, as guardian is useless and grasp hard to proc as jg.
--

Boneplating- its good since it has the word "bone" in it. In seriousness it helps with those duels against the enemy jungle!
--

A very viable option if you're going for a long game, especially if you go

Jak'Sho, The Protean
and high resistance build.
Why Revitalize + Shield Bash?
They match so well! Especially if you build

steraks gage

, you can get a hefty shield with his

Crystalline Exoskeleton W! And that certainly helps since this build gives up tankiness for sheer DPS, but

Ravenous Hydra and

Blade of the Ruined King give room for serious sustain too!
Mythical items!

-
Perfect for skarner, good stats, sheen built in, passive ability haste- gives MS when used! It works with any build, albeit maybe not the tank build- yet to test that one out.
---
---

-
Heartsteel, to get the most of this you've got to understand enemy jungle rotations, as you want to go invade- land your

Fracture
E and wait for hearsteel to charge, and during the stun you get- just waddle away!!!
This works well since Skarner by nature can just walk into enemy jungle and capture the area for himself- becoming a monsterous statchecker even before level 6.
---
---

-
Objectively the best tank item on skarner, in duels or even 1v2-3 this item shines! It gives very useful stats and resistances, I've found success with rushing this first before even

Boots
You may be slow, but the enemy cant leave you unchecked since once you get near, you stay near. So either they engage or just run away as you waddle menacingly after them.
---
---

-
These last two are for the more
wacky
builds,

Immortal Shieldbow
is the most useful of the crit mythics, as it gives the helpful lifeline- and small hp + dmg boosts to with the of your items.
But do not build this unless you are going full
crit/on hit
build- which makes your playstyle depend even more heavily to landing your

Fracture
to abuse that small stun to frontload a lot of damage.
---
---

-
Out of the wacky builds, the lethality skarner works like a charm, you can get right in the face of your target with

Prowler's Claw
and can use

Youmuu's Ghostblade
to drag em' straight out. Your damage is also nothing to scoff at, as lethality is- well kinda strong.
Note that building lethality usually means getting

Axiom Arc
to make your tempo as a hit and run character still be useful without having to hide for the

Impale
's cooldown duration.

-

Ravenous Hydra
is the heart of this tempo build, as it allows you to do some real Area of Effect damage, making you useful in teamfights and causing havoc in midsts of it!
It also allows for some very welcome sustain, which this build focuses on too- to make up for the lack of tank items.
---
---

-

Blade of the Ruined King
is very good in its current state, and like many others, skarner can make use of it with fast attack speed and naturally strong duel lockdown abilities! + bonus is the slow on the target and MS boost for you!
This can be built without tempo as well, but may have varying results..
---
---

-
a Very good replacement for

Sterak's Gage
as this doens't rely on hp to be good. It gives your squishier build more room to breathe in fights and can save your bum many times! Of course raw damage and armor as stats are very useful too.
---
---

-

Youmuu's Ghostblade
my beloved, aside from being a
Touhou Project Fan
and thus wanting to build this, It does work- even without the lethality build, as it gives unconditional MS, not MS when running towards an enemy- such as

Turbo Chemtank
---
---

-
Enemy has mixed damage? You want a giant shield to indimitate the enemy? Actually need the shield to survive some nasty burst? Then

Gargoyle Stoneplate
is your best friend, this item by its stats is very good! and the active shield even better!
Pair this with

Jak'Sho, The Protean
to get some really high resistances during fights, making you harder to deal with as the fight gets longer!
---
---

-
a Bit of an oddball item nowadays. But it works when you want to help your AP dmg teammate to shred enemies- also offers very good MR and HP! I recommend this if you cant think of else to build!
Well- it works, to an extent. This is stretching the lines for sure.
BUT
I have found some fun matches and kills with this build- you can snatch the target you're after very easily with

Prowler's Claw
and

Youmuu's Ghostblade
is fun for the dmg and speed!
Maybe try this with friends or just a stack- you may get flamed super hard otherwise...

Well, take it with some salt
but it works when you have

Lethal Tempo
and the enemy doesn't have much mobility, which is fairly hard to find these days...
Other than that it's all about your attack speed to get the most of this build!