Cho'Gath Build Guide by Neyzyg
This build has been archived and is for historical display only.
PLEASE NOTE: This build has been archived by the author. They are no longer supporting nor updating this build and it may have become outdated. As such, voting and commenting have been disabled and it no longer appears in regular search results.
Not Updated For Current Season
This guide has not yet been updated for the current season. Please keep this in mind while reading. You can see the most recently updated guides on the browse guides page.
x
Did this guide help you? If so please give them a vote or leave a comment.
You can even win prizes by doing so!
I liked this Guide

I didn't like this Guide



Commenting is required to vote!

Thank You!
Your votes and comments encourage our guide authors to continue
creating helpful guides for the League of Legends community.

Ranked #13 in
Top Lane
Ability Sequence

2
14
15
17
18

4
8
10
12
13

1
3
5
7
9

6
11
16

Not Updated For Current Season
The masteries shown here are not yet updated for the current season, the guide author needs to set up the new masteries. As such, they will be different than the masteries you see in-game.
Masteries
Chapter 1
Contents
To Do
Introduction
AP Jungle?
Pro's/Cons
Masteries
Runes
Summoner Spells
Abilities
Ability Sequence
Items
Jungle Route
Warding
Early/Mid/Late Game
Teamfights
Summary
Change Log
---
CHECK THIS SKIN OUT ZOMGBBQROTFLMAOWTFHAXOR
The upcoming Battlecast Prime Cho'Gath skin, buy it for 1820 RP, I am very pumped for this skin :), and when it comes out ill be sure to add a skin spotlight to the guide :).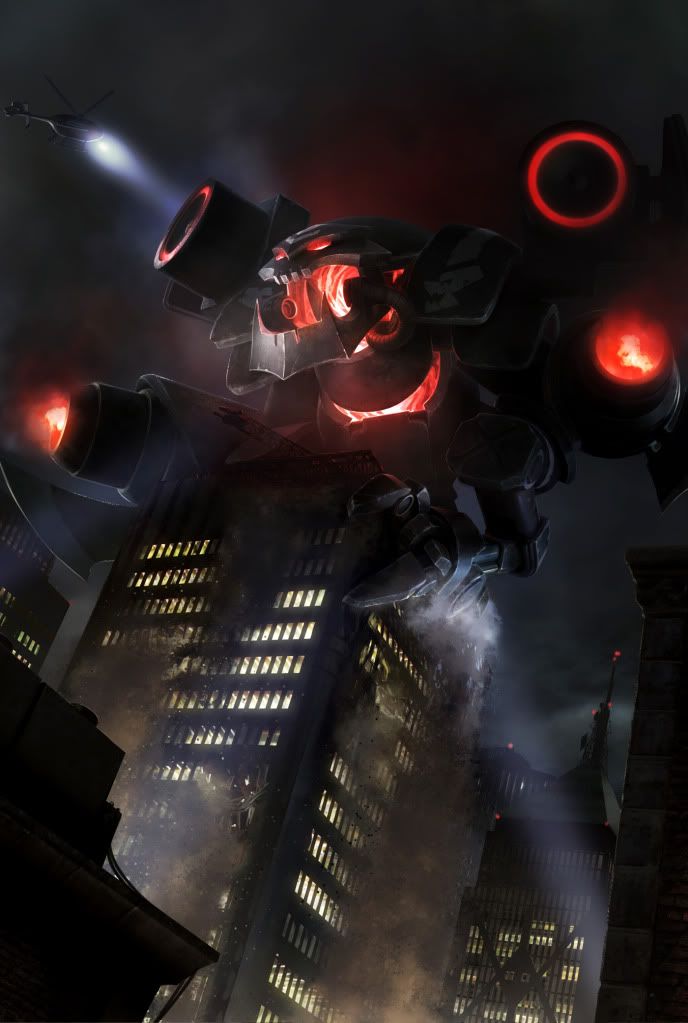 ---
---
Welcome! To my first guide on Mobafire, a quick introduction about myself to start this guide off, My LoL name is Neyzyg, and i started playing League about a year ago. I moved from Starcraft to League mainly due to the fact that Starcraft required a level of reflexes to play at a high level which I thought I would never achieve, and also the satisfaction of winning a close game of LoL was far more rewarding to me than the feeling of out playing a Starcraft opponent. If you would like a more in depth opinion on the jungle, and a guide or some tips and tricks in the jungle then I would be happy to create a jungling guide.
Enough about me :), Cho'Gath is a jungler that you rarely see in competitive play, and I believe this mainly to be because he was brought into the spotlight by HotshotGG in the top lane. He excels in the top lane due to his passive

Carnivore
. However, this also allows him to be an effective jungler and reduces the need to recall after the first jungle clear, allowing you to
gank
or hold lanes which other junglers with low sustain such as

Jarvan IV
couldn't do without a good pull/or the skill required to clear the jungle efficiently.
The main reason however, that I prefer

Cho'Gath
in the jungle rather than Top lane is due to his ability to camp a lane much like

Maokai
and shut down a troublesome opponent. Because of his Ultimate

Feast
he becomes extremely tanky without the need for many items, allowing you to either go the traditional

Wit's End
and

Phage
build or if you fall behind or your team requires a
tanky
front line then you can build remarkably
tanky
while still having disruption capabilities that other tanks like

Shen
or

Rammus
bring to the team.
YAY HES GETTING A BUFF XD
---
So, some of you may be asking, AP Jungle Cho? Seems a bit weird. Well I had the same notion at first, and it was difficult finding a build that works in the jungle (the main problem being, AP items are meant for solo lanes, therefore they require a lot of money to buy). However if you reach the level of play where you can balance your farm with your lane presence then you will reel in enough money to keep your damage at a respectable level throughout the game, and towards end game, you will be impressed at how much damage you will out put while being so durable.
However I have found that AP jungle Cho is situational. You need to have another person on your team who can take punishment. You are NOT the tank, you cannot charge in and rape everyone while staying alive. You need a strong front-line for this to work, and sometimes you will find yourself doing very well with certain team comps, other times you will seemingly be useless. This happened to me on occasion, and the advice I have is, Learn the team comps that work with an AP Cho before you go into it.
Teams with a lot of strong front liners, and preferably an AP mid, to allow for double
Will of the Ancients
and to allow your

Abyssal Mask
to maximise the teams magic damage.
A possible team comp where Cho would work is

Irelia
-Top lane (anyone of the bruisers would work, this is pretty versatile) Although i have found that a
Vladimir
top lane with and AD carry mid, is extremely powerful.

Brand
-Mid lane (once again any AP will work, make sure they build a
Will of the Ancients
and you will both benefit)
Ashe
-I chose ashe as the AD carry because of the CC she brings to the team.
Soraka
-Once again this is completely based on counterpicking the enemy team, but soraka provides good health + mana for a team which is very mana heavy.

Cho'Gath
-Jungle, CC, silence damage and is ridiculously hard to kill :), that's YOU :D.
Just as another note (I know I write a lot), The team comp which i have found is Extremely effective in an organized team such as 5v5's or when you know the mid/top laners is
Tanky AP top lane-such as

Rumble
,
Vladimir
, or

Galio
Any sort of carry mid lane, the most success is when I have someone go mid to counter the AP mid like

Talon

Varus
or even someone like AD
Fizz
, this team comp is very powerful if you can effectively keep the enemy team from swapping lanes, and your end game with double
Will of the Ancients
is AMAZING coupled with

Abyssal Mask
. However it is suggested that you have a tanky support such as

Alistar
or even a dual bot lane without an AD carry (I know people nowadays aren't in favour of changing the Meta-game but that is one of the best ways to throw off an opposition team).
I hope you enjoy my AP Jungle Cho, and I will continue to make changes to the build, as I feel that there are a few problems (it costs an absoloute ****LOAD to buy, and there are a few items I want to try out such as

Hextech Gunblade
and

Tear of the Goddess
)
---
As in pretty much all the guides you will see on
Mobafire
I would ask that you leave a comment if you find something is missing or you feel I have an incorrect reason for it. Please leave constructive criticism and reading the entire guide through is very much appreciated (although I am aware that I tend to write a lot)
Thanks to all the streamers that have helped me learn many tricks in the jungle that I never would have otherwise learned. If you take one thing away from this guide I would say the need to watch high level streaming is THE most important thing to do if you want to improve.
If you haven't seen any high level jungle streams then I suggest you check out streams like
TheOddOne
SaintVicious
and
Lapaka
Credits to
jhoijhoi
for the template, which you can find
here
.
---
Cons
---
For many tanky AP junglers you will see similar masteries, such as

Maokai
, sometimes even

Shen
. The 3 points in
ability power
give your

Vorpal Spikes
a little bit more of an edge early game, allowing for a faster level 1 clear time. Some people prefer

Alacrity
rather than

Sorcery
to allow a faster level 1 clear, however if you have the recommended runes then the
25% attack speed
is more than enough to clear the jungle with 3/4 to full
HP
at the end of the first clear. I find that the cool down reduction is a must for

Cho'Gath
, as you will find yourself needing your ultimate as fast as possible to gain 6 stacks of

Feast
as quickly as possible.
In the defense tree, the masteries are pretty standard for a
tanky
jungle. You will want your first clear to be as painless as possible and all of the masteries are geared towards damage reduction. Once again taking the
cooldown reduction
of

Enlightenment
to allow you to stack

Feast
as quickly as possible.
---
Builds 1/2
Build 3
---
Well...not much to say really, if you want to jungle and aren't familiar with this spell then I would suggest you take a look at a jungling guide, but just to clarify, there are a couple tricks that you can do to prevent people from stealing your buffs by linking smite with

Feast
for a ridiculous amount of instant burst.
If you already have 6 stacks of

Feast
and just want to prevent the enemy from stealing the objective then once the objective reaches 1000+(
insert smite damage here
) feast then smite it. If you want a stack of

Feast
while doing this then just reverse it and you will gain a stack of

Feast
as well. (This technique is much easier if you use
smart cast
on

Feast
.)
space
Most reliable escape tool in the game, even after the
nerf
it allows you to do so many things it is only held back by its cool down :( (1 sec cool down flash would be very interesting :D). It allows you to flash over walls, flash

Rupture
, flash

Feral Scream
, flash

Feast
and also just flash to scare the **** out of someone ;).
Try not to flash into a wall however, as you look like a ******, while also probably dying a painful death. (it happens to the best of us)
space
A nice substitute if you don't see the need to have an escape, (for whatever reason, be it you are really confident in your ability to face-roll the enemy or you just find that your
ganks
are coming up short) then this can help secure a kill or even allow you to just walk away from that annoying

Warwick
.
space
Mhhhhmmmmm...ehhhhhh....uuuuuuuhhhh, mayyyyyyybe, I find this is a spell which is much more useful on
auto-attack
gankers like

Nocturne
or

Shyvana
, however if you are in love with this then there are situations which it is better than flash. Such as teams with low CC or a slow
movespeed
team with people like

Fiddlesticks
, however if you are popping your ghost and running up to someone to autoattack chances are they have

Flash
, and unfortunately without

Flash
you can't chase over walls, and also, you will be unable to flash smite baron and dragon, or just have a suprize
gank
with flash silence into *Rape enemy with

Feast
*.
As far as other summoner spells go I wouldn't go near the rest as

Ignite
is for people who want to secure early kills, and taking this on a support/
tanky
jungler is just asking to KS your carries...No, just leave it to the
AP
and
AD
or bruisers to take this as they need the kills/farm far more than you do. The rest should be confined to a corner and a flamethrower shall be taken to your face if you ask me why I am not taking promote because large siege minions look badass. :)
---
---