Not Updated For Current Season
This guide has not yet been updated for the current season. Please keep this in mind while reading. You can see the most recently updated guides on the browse guides page
x
Gwen Build Guide by SirGRC

[11.12] SirGRC's Silver Guide To Gwen
x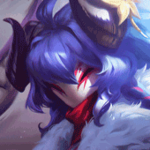 Did this guide help you? If so please give them a vote or leave a comment.
You can even win prizes by doing so!
I liked this Guide

I didn't like this Guide



Commenting is required to vote!

Thank You!
Your votes and comments encourage our guide authors to continue
creating helpful guides for the League of Legends community.
Recommended Items
Runes:
Quick Trader
Resolve
Grasp of the Undying
Demolish
Bone Plating
Overgrowth
Domination
Sudden Impact
Ultimate Hunter
Bonus:
+9 Adaptive (5.4 AD or 9 AP)
+9 Adaptive (5.4 AD or 9 AP)
+6 Armor

Spells:
The Classic
Flash
Teleport
Ability Order
Thousand Cuts
(PASSIVE)
Gwen Passive Ability
Threats & Synergies
Threats
Synergies
Extreme
Major
Even
Minor
Tiny
Show All
Extreme Threats
Ideal Synergies
Camille
Worth a Ban: No You do not have much that can help you against her. Try and dodge her E with your E and remember that she can sustain with the outer part of her W. She does a lot of true damage with her Q so getting armor might help but is not going to be very good. Hourglass will probably be a must and remember it is better to be down 20-30 CS than to be up 2-3 deaths.
Synergies
Champion Build Guide
This Guide was made by a silver player who just enjoys making builds for champions. I am not saying you will not hit challenger, just that I will not be getting there any time soon.

If you have any suggestions or criticisms feel free to leave a comment explaining why you think so.
Howdy Reader and welcome to A Silver Player's Guide to! This one is on

Gwen
!
I am
SirGRC
, I am a silver player. I started playing right before preseason 10 came out. I do not have a main or even a small pool of champions I like to play, probably why I am silver. Currently I am residing in the top-lane while playing a lot of

Yorick
and

Yorick
and that is about it, actually there is

Volibear
now, and

Gwen
too! I really like playing

Gwen
because of all the fun you can have with her because of her dash.
As I said earlier, I enjoy making builds for champions, even if I do not play them. If there is a champion, you would like to see me do next do not hesitate to message me! My discord is Gene Rufus Cheesemen#6523 or join my discord server
here!
If you have any questions, suggestions, or criticisms then message me on my Discord or leave a comment!
#1.
Needlework
6 / 11 / 16
#2.
Skip 'n Slash
1 / 4 / 5 / 7 / 9
#3.
Snip Snip!
2 / 8 / 10 / 12 / 13
#4.
Hallowed Mist
3 / 14 / 15 / 17 / 18

Gwen, the first three levels are going to be put into her E, Skip 'n Slash, then her Q, Snip Snip!, and finally her W, Hallowed Mist. The reason Skip 'n Slash is leveled first is because of the extra mobility she gets with her dash as well as the bonus range and attack speed for poking down your lane opponent. You level Q, Snip Snip!, second because despite its low scaling it is still an excellent wave clear tool. Finally you should level up W, Hallowed Mist because of how useful it is when it comes to dueling as it gives bonus resistance stats.

For maxing Gwen's abilities you should be maxing the abilities in the same order, though keep in mind you should be leveling Needlework as often as possible. Skip 'n Slash will be maxed first because she gains more attack speed as well as giving the dash a shorter cooldown. Then, Snip Snip! because of its lower cooldown as well as increasing damage per point. Finally, Hallowed Mist will be maxed last because all that happens when it is leveled is its cooldown is reduced though it still has a very long cooldown.
FLASH

Flash is a great tool that should be taken with Gwen especially when paired with her E, Skip 'n Slash and there are two reasons for this. First, is to either get away from a fight, a duel, a gank, a team fight, just being in the wrong place at the wrong time. The other reason is to help stay on top of an opponent. Typically Skip 'n Slash is used to start a fight and if the other laner decided that this fight isn't winnable they will just flash away and with Skip 'n Slash on cooldown they get away.
TELEPORT

Teleport is another great tool because it allows you to either create or deny pressure. One example would be is if dragon is about to be ready, you can shove a lane, typically top lane because it is the one furthest from dragon, then the other team has the choice of either stopping you or fighting for drake. If somebody does try to stop you from taking a tower you can Teleport to drake and then the fight becomes at best 5v4.
IGNITE

I know that when I first started to play Gwen it felt so hard to kill anybody, they would always get away with just one hp. This was especially the case when I took Conqueror. To help with this I started to take Ignite. I do recommend taking Teleport more however, Ignite was allowing me to get more kills.
EXHAUST

I am still in the process of testing Exhaust. I think it could be a good choice however because it will reduce the move speed and the damage the afflicted opponent is. If it is used on a fed opponent, it will make them do nearly half damage allowing you, or your team, to kill them or in a duel it will make it much harder for them to kill you or for them to get away. You could also use it to run away...from a gank of course.
BARRIER

I am still in the process of testing Barrier. I think it could be a good choice however because it will block more damage than a heal would. In addition to this if you took Heal it could just be reduced with grievous wounds of any kind but, you would get the full Barrier shield with or without grievous wounds.
PRESS THE ATTACK


Because you should be starting and maxing E, Skip 'n Slash, Press the Attack will be very easy to get stacked up and allow for better trades, short or long.
CONQUEROR


Though it is easier to stack Press the Attack, Conqueror is still a great keystone to use because it is easy to stack and get activated. It isn't back but it isn't my favorite anymore, plus 1 Q, Snip Snip!, only makes 1 stack to Conqueror.
OVERHEAL


On its own Overheal sucks. However, you do not have to add much to make it a very good rune choice. Leeching Leer and Riftmaker are great items that come with a lot of healing which will get you the shield from Overheal. Legend: Bloodline is an AMAZING rune to pair with Overheal and the two work super well especially in early game poking and trading.
TRIUMPH


A free heal and some bonus gold, there really is not anything too special to say. Triumph is a great rune choice and is arguably the best of the three.
PRESENCE OF MIND


Presence of Mind is a must if you plan on taking Riftmaker there are a few other mana options, but I think that this one is the best because if you are poking or killing you can get your mana back.
LEGEND: ALACRITY


There isn't anything wrong with taking Legend: Alacrity because Gwen is rather reliant on her auto-attacks. It will give a strong boost to attack speed once completed so it is a scaling rune. However, I think that the other options can be better.
LEGEND: TENACITY


I think that Legend: Tenacity is the best of the three legends. This is because once inside of Hallowed Mist she is still susceptible to all forms of crowd control. Reducing this as much as possible will allow her to fight for a longer period of time.
LEGEND: BLOODLINE


Legend: Bloodline is very underrated, in my opinion, this is because the amount of healing it gives is quite large and at early stages of the game can be go unnoticed by the lane opponent making them wait before getting grievous wounds. The downside to using Legend: Bloodline is that it is Life Steal and not

Omni Vamp

which means that you will be only healing from auto attacks.
COUP DE GRACE


Gain bonus damage when enemies fall below 40% health. Not much more too it.
LAST STAND


Gain bonus damage the lower your health becomes. I prefer this over Coup de Grace because you get the bonus damage sooner, though it is a little less.
TASTE OF BLOOD


Although the healing from Taste of Blood is good, it is only an initial burst of healing. Afterwards it goes on a 20 second cooldown and if you are at full health you still will get Taste of Blood to activate.
SUDDEN IMPACT


With Skip 'n Slash being on such a low cooldown Sudden Impact is great because it is free damage bonus when you use Grasp of the Undying and/or when using your Q Snip Snip!.
GHOST PORO


Ghost Poro is "free" damage assuming you are able to place wards and have them not be destroyed.
EYEBALL COLLECTION


Assuming you can get kills then Eyeball Collection is an excellent grab because it is "free" damage.
ULTIMATE HUNTER




Ulitmate Hunter

is a great choice in terms of the domination options as it gives Gwen's ultimate and even lower cooldown.
PHASE RUSH


Phase Rush is a great way of staying on top of you opponents and whittling them down. I think this would work better on an AD or auto attacking heavy Gwen.
MANAFLOW BAND


As stated earlier, Gwen has some mana problems. A great way to solve that would be to take Manaflow Band because it is super easy to stack with Q, Snip Snip!
NIMBUS CLOAK


Paired with Phase Rush and Ignite this should be a free kill sense they wouldn't be able to run away, unless they flash of course.
TRANSCENDENCE


As you level up you will be getting free Ability Haste which is going to make all your low ability cooldowns even shorter which is great because you can either stay on top of a champion or run because you're about to get ganked.
CELERITY


Pair with Nimbus Cloak or Phase Rush or don't bother taking it.
GATHERING STORM


You could take Scorch but, I think Gathering Storm is a better option because it scales better by the 20-minute mark.
GRASP OF THE UNDYING


It is very easy to get Grasp of the Undying stacks up because you have the option to E and get it because of the bonus range Skip 'n Slash gives. You could also just walk up to them, get the stack, and E away though be careful because most people won't let you walk up to them without hitting you back.
DEMOLISH


Demolish is your only option. The only way to activate Font of Life is through your ultimate, Needlework. But you do not benefit from the healing it gives, only your allies. Shield Bash is another option that would not work because Gwen is not able to easily get a shield. Demolish is still a great rune because combined with your E, Skip 'n Slash, you will be able to take towers in no time at all!
CONDITIONING


Conditioning is an interesting and situational pick as it gives a fairly large boost to defense however unlike Bone Plating and Second Wind picking this will leave you very vulnerable if you cannot survive until the 12 minute mark.
SECOND WIND


Second Wind is going to be taken into an opponent that plans on poking you down.
BONE PLATING


Bone Plating is the rune choice if you are going to have an opponent who is going to try and all in you or burst you down.
OVERGROWTH


Overgrowth is an okay option as it gives bonus health and is great for later stages of the game as well as increasing the damage from Demolish.
REVITALIZE


Revitalize is probably the best choice of the three options in the bottom tree of Resolve especially if you plan on dueling and fighting a lot because it boosts all forms of healing and shielding.
UNFLINCHING


Unflinching is great into teams with a lot of crowd control because the more damage taken will grant higher tenacity. It is rather situational though because if they have very little forms of crowd control then it will be rather worthless.
GLACIAL AUGMENT


The slow that Glacial Augment is very impressive, it is great for staying on top of move champions and will then also allow them to stay in Snip Snip! for longer and make it hard to get out of the true damage portion of it.
UNSEALED SPELLBOOK


Having the ability to use every Summoner Spell is very good and nice, especially after they did the smite changes. Though truth be told, there are better options.
PROTOTYPE: OMNISTONE


Honestly, it isn't that bad of a rune keystone because Gwen works pretty well with every rune there is, though there are some exceptions.
MAGICAL FOOTWEAR


Magical Footwear is a pretty good choice all things considered because it is free and better boots. But that is assuming you can last without them until the at most 12 minute mark.
PERFECT TIMING


It is a free Stopwatch that can come in pretty clutch if you can reduce the time on it, but even if you can't it is still a good item.
BISCUIT DELIEVERY


Gwen has some mana problems and getting Biscuit Delivery can help mitigate that because they restore 10% of missing mana and then increases it by 50.
APPROACH VELOCITY


Pair with Glacial Augment though with Needlework just having Approach Velocity on its own can be good too. It will be a great way to keep on top of people.
TIME WARP TONIC


Pair with Corrupting Potion or don't bother taking because it is useless with a Health Potion or two as they are just one time use.
DORAN'S SHIELD


Starting Doran's Shield will probably be the best starting item because it gives a good amount of health and comes with a budget Second Wind.
DORAN'S BLADE


Starting Doran's Blade is not actually be that bad of a buy because in the early stages of the game you are putting points into E, Skip 'n Slash. This means your auto attacks will be doing a lot more damage than if you started anything else.
DORAN'S RING


DO NOT BUY THIS. Although it will help Gwen in giving her more AP, the other starting items give her more to allow her to have a stronger early game.
CULL


Cull is an interesting but viable start. If you plan on playing safe and just spending most of laning phase farming, then this is great as it gives you bonus gold allowing for you to hit power spikes faster and rewards for good csing. It will also heal for the same amount as Doran's Blade when auto attacking champions, about 10 hp, and more when attacking winions, 3. I think it has made me a better cser as well because of the need to last hit properly.
CORRUPITNG POTION


Gwen has some mana problems and taking Corrupting Potion can be used to help mitigate the problem. Keep in mind it is going to be best paired with Time Warp Tonic.
DARK SEAL


Despite Gwen having low scaling abilities, Dark Seal is a very gold efficient item especially if you can get it stacking. I have no idea if it is actually a good item or not because I am never confident enough in myself to get one of these.
EVERFROST


By building the Lost Chapter your mana problems are basically over. On top of that the active it has will guarantee a free true damage Q or a free get away if a fight is not going your way. Its passive gives you 15 AP per item which is pretty good and can allow you to build non-damage items. Everfrost should be built into a team that is very mobile or squishy because you will be able to get a free Q, Snip Snip!, and assuming you don't have twitchy fingers then it should also be the true damage portion too.
RIFTMAKER


Riftmaker is a great item to buy because of the Omnivamp it gives and the true damage it will do after three seconds in combat. You are going to want to build this into a tanky team because of the true damage it will do and healing you get to keep you healthy while fighting them. I am by no means saying Riftmaker is a bad mythic and truthfully it is probably the better of the two after the 11.10 buff they gave it. BUT, you will need mana. You are going to need to take Presence of Mind, Manaflow Band, Biscuit Delivery, et cetera. Some kind of mana is going to be necessary, or you are going to need to back after every fight or you won't have any mana to do anything anyways. The only items that gives mana, other than Lost Chapter, is Tear of the Goddess which is going to take too long to stack up and Glacial Buckler which you would be better off spending your gold on other things.
IONIAN BOOTS OF LUCIDITY


These boots are arguably the best out of the ones listed because they are the cheapest and will give Ability Haste which then allows for faster abilities to be used.
SORCERER'S SHOES


These could be good into a tank heavy team or if your team is more AP than AD.
PLATED STEELCAPS


Not bad boots but are my least favorite on this list, build into an all AD team.
MERCURY'S TREADS


Not bad boots and I think they are my favorite out of all the boots, build into an all AP or heavy CC team.
COSMIC DRIVE


I cannot describe how good of an item Cosmic Drive is. It gives HP, AP, and AH plus its passive gives more AH and will give move speed! Getting Cosmic Drive means you are going to be in Skip 'n Slash almost all the time, or at least guarantees it to be up when you need it.
NASHOR'S TOOTH


I think that Nashor's Tooth is a very overrated item. It is very good don't get me wrong, just don't rush it sense we are making E. Build it as like a third through sixth item.
LICH BANE


I think that Lich Bane has the potential to be a very good item, I just do not build it. I should probably start.
RYLAI'S CRYSTAL SCEPTER


I am unsure about building Rylai's Crystal Scepter anymore. It does give a large bonus to AP and health, however the only ability that will get use out of its passive is Gwen's Q, Snip Snip! I think it could be a very good item still because of how much AP and health it gives.
RABADON'S DEATHCAP


Rabadon's Deathcap is a great item to buy when you are very far ahead or if you are doing well in the game because of the huge bonus to AP it will give. It is very expensive, for good reason, but also isn't that good if the other team is building a lot of magic resist.
VOID STAFF


Void Staff is a very good item to get into a very tanky team, or a team that is building a lot of magic resist. Although you could build it into any team, you may get better results building Rabadon's Deathcap into a squishier team.
MORELLONOMICON


This is going to be your damage anti-healing option. After it was changed from season 10 it is worth buying now. Building one of these is never a bad idea sense a team will always have healing. There is no need to rush Morellonomicon. You can just buy an Oblivion Orb and wait before upgrading it.[/td]
DEMONIC EMBRACE


Demonic Embrace is going to be the best resistance option for when you just want some additional resistances because of its in-combat defense increase. It is not a huge bonus, so it is not going to be the best resistance option on the list but for when you are quite sure what you need and nobody on the other team is not very fed.
ZHONYA'S HOURGLASS


If you are buying a Zhonya's Hourglass you are not really buying it for its armor. It gives a good bonus to armor, but the active it gives is the real reason to buy it. The stasis it gives can be used and useful in just about every game and for every situation.
SPIRIT VISAGE


Spirit Visage is a great magic resist item because of the bonus healing it gives. That is all that can really be said about this item.
GARGOYLE STONEPLATE


Gargoyle Stoneplate is going to be the best resistance item unless a team is heavily AD or AP. It gives a 60 to armor and magic resistance which is the most magic resist and one of the highest armor options. It also comes with a team-fight button that will grant a shield.
THORNMAIL


Thornmail is an excellent anti-healing especially if you are being autoed down a lot. Some examples of this would be Sett, Jax, and Fiora. Do not forget you can get an early Bramble Vest and just hold onto that item for a while.
RANDUIN'S OMEN


Randuin's Omen is going to be needed if there is a lot of crit items being built. Some examples of this would be Tryndamere, Kindred, and Caitlyn.
SILVERMERE DAWN


Here is your get out of jail free card when it comes to Mordekaiser. I love to rush a Quicksilver Sash against him and then whenever he tried to ult me I just press one button and his ult is now on cooldown.[/td]
BANSHEE'S VEIL


Although Banshee's Veil is a very good item it is situational because if the enemy team has many forms of CC, no CC, or no forms of hard CC. This is because Banshee's Veil only blocks ONE form of CC before going on cooldown. Then, you need to wait 40 seconds without being damaged before you can get the shield back. [/td]
In this section I will show and explain options when it comes to runes and items. They will be in the order of importance.
TEAR OF THE GODDESS


I have never gotten Tear of the Goddess on Gwen before. Looking at her kit it feel like it would take forever to get stack up.
CORRUPTING POTION


I have not used Corrupting Potion with Gwen but I have with other champions. They work very well in terms of dueling and getting mana back. They work best when paired with Time Warp Tonic and Biscuit Delivery.
LOST CHAPTER


I really enjoy taking Lost Chapter out of all the options here because it leaves most of the rune choices and options the most open allowing you to take other things. However, it is a situational item.
PRESENCE OF MIND


This is my personal choice when it comes fixing the mana problem. When trading it completely mitigates any mana used because of how little Gwen's abilities cost. When paired with Grasp of the Undying you should always be able to get some kind of mana regen.
MANAFLOW BAND


Although it gives a lot of mana, the other options in the Sorcery tree aren't the greatest. Transcendence is very good but because Cosmic Drive is built, it does not make much sense to take it. The only option that would be worth taking is Gathering Storm but, it obviously takes time to scale up.
BISCUIT DELIVERY


A very interesting choice in all honesty. When paired on their own they are still very good items and allow you to get other things like free boots or stopwatch. I think they are best paired with Corrupting Potion and Time Warp Tonic though.
PRESS THE ATTACK


I would take this if you are having trouble with stacking Conqueror or if you are a duo with somebody and having them camp this will be a great way to kill the opponent quickly.
CONQUEROR


This is much better than Press the Attack and will probably be best used for solo living. But if you can get it stacked while also being camped, even better!
OVERHEAL


On its own, Overheal sucks. Pair it with lots of healing, you would want Legend: Bloodline, Riftmaker, and a healing support a good one would be Yuumi or Soraka. The shield you gain also isn't very good.
TRIUMPH


Take if you found a different way to solve Gwen's mana problem.
SPRESENCE OF MIND


Take if you are fixing the mana problem.
LEGEND: ALACRITY


Take if you want bonus attack speed but don't force it.
LEGEND: TENACITY


Take if the other team has a lot of crowd control.
LEGEND: BLOODLINE


Take if you want a lot of healing from auto attacks.
COUP DE GRACE


Take if you are getting your opponent low faster than they can get you low.
LAST STAND


It is top lane, unless they are locking in Yuumi fights are going to be close so take this, it is much better.
TASTE OF BLOOD


Take if you are getting poked a lot without being able to poke back frequently or if you plan on doing quick trades.
CHEAP SHOT


This will be the better option because it is more beneficial than the healing.
GHOST PORO


Take if you are warding more than you are killing.
EYEBALL COLLECTION


Take if you are killing more than you are warding.
MANAFLOW BAND


Take if this is how you want to solve Gwen's mana problem.
NIMBUS CLOAK


Take if you are taking Ignite and playing super aggressive.
TRANSCENDENCE


Take if you want even more ability haste.
CELETITY


Take if you pair it with Nimbus Cloak and/or Phase Rush
SECOND WIND


This rune is effectively a Doran's Shield, it should be taken into a poke lane. This would be somebody who is just poking you down until you die. Some common examples of this would be Teemo, Vayne, and Kayle. If you are ever unsure if you should take Second Wind or not is if they are range.
BONE PLATING


This rune should be taken into an all-in or burst matchup. Some common examples of this would be Jax, Riven, Gwen, and Volibear. It will stop a good portion of damage done to you and if you are unsure if you should take Bone Plating or not is if they are melee.
OVERGROWTH


This rune is great to take as it gives Gwen more health and depending on the build you go for she can be left rather squishy. I also like to take this because it will increase the damage done with Demolish which in turn helps with Gwen's ability to split-push.
REVITALIZE


Revitalize is probably the best of the three options here because of Gwen's passive Thousand Cuts. It will causes Gwen to heal for damage done to champions. If you plan on fighting a lot then this will be a wonderful rune to pair with an aggressive play style as well as being paired with Riftmaker.
UNFLINCHING


Unflinching is going to be the most situational rune choice because it is tenacity and becomes stronger as health becomes lower. If a team has a lot of burst and crowd control then this could be an excellent rune to take though I think that the other options are better.
GLACIAL AUGMENT


I need more experience with this but take if you plan on going into some fairly mobile champions, such as Fiora or Jax to try and keep them down and stop them from running away.
UNSEALED SPELLBOOK


Take if you are worried about your jungler smiting capabilities.
PROTOTYPE: OMNISTONE


Take if you really are not sure what keystone you want to use.
MAGICAL FOOTWEAR


Take this if you just plan on not wanting to buy boots and can wait a maximum of 12 minutes for them.
PERFECT TIMING


It is a free stopwatch, sometimes you will need to build or buy a Zhonya's Hourglass so getting a free item in there always helps.
APPROACH VELOCITY


Take this if you want to catch up to your enemies even faster with Gwen's ultimate.
TIME WARP TONIC


Take it if you plan on using Corrupting Potion as your means of solving Gwen's mana problems.
Runes:
-

Grasp of the Undying
-

Demolish
-

Bone Plating
-

Revitalize
-

Sudden Impact
-

Ultimate Hunter
Items:
-

Everfrost
-

Cosmic Drive
-

Nashor's Tooth
-

Mercury's Treads
-

Zhonya's Hourglass
-

Void Staff
I plan on explaining what I am testing and why. This will include runes, items, and if I think it is worth the time or not.

Full Pen Gwen
Thank you so much for reading this guide and getting this far. This guide has been a lot harder to make than I thought it would be. A vote would mean a lot but no pressure. If you have a criticism then feel free to leave a comment!

What I am Working on Next

Click Here to See the Changes Done!

Credits