Not Updated For Current Season
This guide has not yet been updated for the current season. Please keep this in mind while reading. You can see the most recently updated guides on the browse guides page
x
Ezreal Build Guide by SopTop

(11.18+) Ezreal, the Bachelor of the Bot Lane
x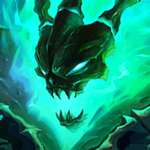 Did this guide help you? If so please give them a vote or leave a comment.
You can even win prizes by doing so!
I liked this Guide

I didn't like this Guide



Commenting is required to vote!

Thank You!
Your votes and comments encourage our guide authors to continue
creating helpful guides for the League of Legends community.
Runes:
1v1 GOD
Precision
Conqueror
Presence of Mind
Legend: Bloodline
Coup de Grace
Sorcery
Manaflow Band
Transcendence
Bonus:
+10% Attack Speed
+9 Adaptive (5.4 AD or 9 AP)
+6 Armor

Spells:
Normal spells
Flash
Heal
Ability Order
AD Skill Order
Threats & Synergies
Threats
Synergies
Extreme
Major
Even
Minor
Tiny
Show All
Extreme Threats
Ideal Synergies
Kai'Sa
Kai'Sa, huh? Welp, time to dodge. Since Kai'Sa has been Op these last few patches because of Collector and the insane damage on her Q, it's no surprise she counters you as well.
Yuumi
Yuumi is a great combo with Ezreal, she can AD boost you, heal + shield you, and provide light and hard CC. This is honestly what I think is the best support for Ezreal.
Synergies
Yuumi
Yuumi is a great combo with Ezreal, she can AD boost you, heal + shield you, and provide light and hard CC. This is honestly what I think is the best support for Ezreal.
Champion Build Guide

Table of Contents
Who am I?
INTRODUCTION
Hello there, I am SopTop(in-game
SopTop12), and I am an off-meta loving, casual League of Legends player. In this guide today, I will show you how to play a champion I am quite experienced in,

Ezreal
. I will be going over a few different builds, items and runes included for all of them. But before we get into that stuff, let's have a little story time on my history with Ezreal
So, back in early 2020, my friend had just introduced me to a game called League of Legends. I had heard of the game at the time so I thought, "Might as well give it a try". I load into the game, go through the tutorial, and now it's time to play my first couple of games. I quickly fell in love with the game, but still had vital misunderstandings of the game, of course. Anyways, then i got to select my first ADC champion. All of them looked pretty cool, but something about Ezreal stuck out to me. Maybe it was they way he looked, the magical gauntlet in his hand, or just me wanting to see what he could do. I proceeded to get the champion and then play him. But at first, I'll admit that with my limited understanding of items, runes and general mechanics, I didn't enjoy him as much as I do now, and dropped him after just a day or 2 of playing.

Fast-forward a little bit to October, and my friend has taken up playing support. Since I was usually the one supporting his ADC, it was a nice change of pace. I only had a handful of ADC's at the time, so I thought it may be a good idea to give Ezreal a spin again. Of course, I did horribly and we lost a ton of games. Before going off for the night, my friend asked me one simple favor. "Hey man, I'm probably gonna be playing support for a while, so if you could try to get better at Ez, that would be nice." I responded with "Alright" and left it at that. But I kept my promise, and I became better at Ezreal. I played a ton of games on him that week, and I became very invested in the champion. When my friend wanted to play League again, he was greeted with a pleasant surprise of me going 24/5, and carrying the game. The moral of this story? If your trying to get better at absolutely anything, just practice, and eventually you'll get it.Anyways, now that's over and done with, let's grab our Tears and Magic Gauntlets and dive right in!

Who is Ezreal?

Ezreal
is a mid-ranged, powerful, late-game hyper-carry ADC. He has been what I think is my one of my favorite champs for a while now, and I have quite the history with him. And before we get into runes, items, and so-on and so-forth, let's see Ezreal's good side, and some of the ugly side.
PROS

+

High Damage


+

Global Ult


+

Easy to Play


+

Usually Always Meta


+

Mixed Damage


+

Many Ways to Build

Ezreal is at his core, a pretty broken champion. He has high damage, practically never runs out of mana, and so much more. You can pretty much 1v1 anything that has rather less range than you, or less mobility than you. If you believe in yourself, you can pretty much do anything you want to, as long as you play your cards right.

CONS

-

Very Squishy


-

Not Great Early Game


-

Takes a While to Scale


-

Average Range


-

Countered Easily

Despite him being a great overall champion, all champions have some flaws. Ezreal's worst flaw is that he is an ADC, and will die very easily if there is any form of bursty mage or assassin in the game. His attack range is also very average besides from Trueshot Barrage, and will be out-ranged by every Tristana, Aphelios, and Kog'Maw. Another flaw to Ezreal is that he can sometimes just fall off in matchups. For example in a game where the enemy team has several tanks.

Ezreal's Abilities

Ezreal
is a bit different than other ADCs. Since he doesn't build crit (Sorry crit players)like other ADCs, he is a very weird matchup for a lot of people.

Ezreal
's passive is

Rising Spell Force
. What this does is that for every ability

Ezreal
casts, (and hits) he gains some attack speed, stacking up to 5 times. This can be a pretty good passive in a big teamfight where you'll need to be kiting a lot of things. Also great for stacking your attack speed while playing crit Ezreal.
Anyways, onto the real abilities.

Ezreal
's abilities are pretty damn good. Let's start off with

Mystic Shot
, Ezreal's Q. what

Mystic Shot
does is it shoots a powerful magic out of Ezreal's gauntlet, and deals some damage to any targets hit by it. This ability also detonates your W, but we'll get to that in just a moment. Your

Mystic Shot
is arguably one of the best abilities in the game, because of it's low cost, low CD, high damage and ability to put into a combo several times. Paired with an

Essence Flux
, you can pretty much half-health an ADC. You also lose a lot of the cooldown on your abilities for each time you hit one of these, which means you can sling one of these guy every second if you have it on max level. It also applies on-hit which is great for things like

Sheen
.
Speaking of

Essence Flux
, that's Ezreal's W! Ezreal throws a magic orb out of his gauntlet, marking the first champion hit for a few seconds. If Ezreal auto-attacks or uses an ability on the marked target, they will take magic damage. This ability is pretty great too, but arguably the weakest one in his kit. I like to use this as more of a poke tool combined with my

Mystic Shot
. But where this baby REALLY shines is in your AP build. With it's 70% AP scaling, this thing can deal over 1000 damage combined with your E or R at full build!
Alright, moving onto his E,

Arcane Shift
. This one is pretty nice to have. It's pretty much a

Flash
on a 20 second cooldown, that does magic damage to whoever is around when he does it, and gets prio on people with

Essence Flux
on them. It can be used to escape sticky situations, or just hit a quick engage poke combo. I like to use it as I put my W on a target, then I E in to detonate the mark and get closer, then kite around them until they're dead. This is also amazing for dodging skillshots, or evading tower-divers long enough to be safe.
OK, now, last but not least, Ezreal's ultimate,

Trueshot Barrage
. Think about some other global ults, like

Super Mega Death Rocket!
, or

Enchanted Crystal Arrow
, except this one is MULTI-TARGET, and deals
insane
damage to anybody it passes through. I like to use this one as an execute option if somebody is sitting on low HP in their lane, because of your ability to towerdive, this can be great for securing kills that just got away. And of course, if you want to, you can time it just right to get the sick base shot on that poor guy who was just recalling.

Skill Sequence
NORMAL EZREAL ABILITY SEQUENCE
1

Q
2

E
3

W
4

Q
5

Q
6

R
7

Q
8

E
9

Q
10

E
11

R
12

E
13

E
14

W
15

W
16

R
17

W
18

W
Personally, I go Q first for the most damage on normal Ezreal, simply due to the fact that it has the most AD scaling, and deals the most damage with most runepages. I then level E first, mostly to lower the cooldown on it due to it being pretty much your only mobility besides flash, but it also does a lot more damage at higher levels. I then level W last due to it having the lowest AD scaling out of all of them, and for the fact that its pretty useful even without leveling it.
WIZARD EZREAL ABILITY SEQUENCE
1

Q
2

E
3

W
4

W
5

W
6

R
7

W
8

E
9

W
10

E
11

R
12

E
13

E
14

Q
15

Q
16

R
17

Q
18

Q
On AP Ezreal I think that maxing W first is great due to its high AP scaling and it generally being your most useful tool with its low cooldown and insane damage. On a similar note, E is your second level due to its great AP scaling, high mobility, and is the key to a killer combo with your W.

Ezreal's Supports and Enemies

Ezreal
is good with quite a few of supports, but why is he so good with them, and what should you look out for in a good support?
| | | | | | |
| --- | --- | --- | --- | --- | --- |
| | VelKozs Synergy | | Yuumi's Synergy | | Lux's Synergy |
But, despite

Ezreal
having some great synergies, he also has some incredible counters, which can really screw him up in lane. These counters can be devastating to play against if you're new to

Ezreal
, so I'll show you how to be them as well.
| | | | | | | |
| --- | --- | --- | --- | --- | --- | --- |
| | | Draven's Counter | | KaiSas Counter | | Zyra's Counter |

Runes and When to Take Them

Ezreal
has quite the array of runes he can take with him to battle, so we'll be going over each runepage he can take in this next chapter. Here we go.

Bonk with the Conq
The Conqueror runepage is one of the ones that I used to use primarily, but have not used in a while. However, this does not mean that it is not good, as these runes have helped me win countless games due to the high 1v1 potential and easy healing with things like triumph. Additionally, this page is one of the more high dps ones, allowing you to bring the pain if you get a good combo off.

All Gain no Pain
This is by far my favorite page, after I accidentally discovered it by forgetting to swap my runes from a Cho'Gath build. Anyways, this page is great due to its late game scaling and amazing sustain in lane that allows you to stay in your lane for far longer than usual. Additionally, with things like demolish you have insane split-pushing potential that makes you a tower shredder late game and gives you lots of plate gold early. Overall, if you want to outscale your opponent with far more tankiness than any adc has the right to, this is your page.

Where'd your health go?
This is a runepage I frequent quite often, and as someone who uses it, I can tell you that this is by far one of the most fun times I've had with Ezreal, and even League in general. With that out of the way, this build is another one that's great for outscaling your opponent, but with this one you also get
THE BIG DAMAGE
with insane AP damage one shots you can be the cool kid in town and hit however you feel like with a W > E combo to wipe them off of the rift. Also your ult can one shot anybody below half hp for some unholy reason.

No Movement for you
While I call it the CDR build, this page is more about glacial augment than anything else, but its for a good reason. Since Ezreal and most of the supports he's good with have little to no cc, it's nice to be able to slow down an enemy when you need to make sure they can't escape. It's also great for running away from champions with high mobility like

Akshan
or

Kai'Sa
.

Gatling gun
This one is pretty niche but I've had some fun with it. The page mostly centers around getting as much attack speed as possible, as that is your most useful tool with crit Ezreal. With a lot of attack speed, you have more chances to attack the enemy, thus dealing more damage and inflicting more crits. Additionally, you gain some more lifesteal for sustain in fights.

Summoner Spells
FLASH

Flash, of course, is an essential summoner spell for every champion. including Ezreal. However, Ezreal already has a built in flash, Essence Flux, which means he now has 2 blinks in his kit, which can be a HUGE gap closer on some of the more immobile ADCs like Jhin or Xayah.
HEAL

Heal, once again, is a pretty essential spell for most ADCs. It provides a quick way to save you and your support in a fight, and can even let you just barely survive things like Super Mega Death Rocket! or Enchanted Crystal Arrow.
IGNITE

Ignite is a pretty textbook spell, but it's not used often. I only really recommend ignite if your support brings heal, or if you are up against someone with a lot of lifesteal like Vayne or Ashe.
TELEPORT

Teleport is pretty situational (unless you are mid), but it can be very useful in matchups where the enemy has a lot of split pushers, or if you think you'll need to back a lot in lane. Overall its great for stopping pushes and getting into fights when the team needs you.

Items and when to Build them
Manamune Core Items
| | | | | | |
| --- | --- | --- | --- | --- | --- |
| | | | | | So, this is a more season 10 way of playing Ezreal, however, I think that this is my favorite way to build Ezreal in most matchups, simply due to my familiarity with it. But the main reason I still think this build is viable is because of the high on-hit damage with things like Sheen, great csing potential due to your Manamune and you also get a lot of attack speed and health from Trinity Force, which can be good since most Ezreal builds lack attack speed and HP. The Blade of the Ruined King is more of an option, but I still like to take it a lot for bonus attack speed and lifesteal which can be great for surviving teamfights. Alternatively, if the enemy is a tankier support like Leona or Taric, than you can build Divine Sunderer, which can provide for great %max health damage on tanks. |
Essence Reaver Core Items
| | | | | | |
| --- | --- | --- | --- | --- | --- |
| | | | | | This isn't a build I play very often, but still one I can vouch to be a pretty anti-fun build for the enemy bot lane. Since you get high damage with the lethality from Duskblade of Draktharr and even some crit damage on autos with your Essence Reaver, you can deal giant amounts of damage with just a few Q's and autos. The Ravenous Hydra is also great due to the Tiamat effect which makes it a piece of cake to CS, and the lifesteal which allows you to have great sustain during teamfights. As an alternative to hydra Maw of Malmortius is also a great choice for its magic shield which gives you a lot of survivability against high damage mages like Lux or Vel'Koz. |
AP Core Items
| | | | | | |
| --- | --- | --- | --- | --- | --- |
| | | | | | Night Harvester is great for one-shotting opponents with the extra damage, and it also applies the damage to your W, which can make for some good poke as it doesn't get blocked by minions. Lich Bane gives you some extra damage on your Q, which lacks a lot of damage with this build normally. Lastly, Zhonya's Hourglass counters about every assassin in the game due to becoming invulnerable and granting armor. |
Crit Core Items
| | | | | | |
| --- | --- | --- | --- | --- | --- |
| | | | | | While this is somewhat of a work in progress, it's the best crit build I've played on Ezreal so far. Kraken Slayer allows for damage on tanks which normally you wouldn't have, and some easy fights with your auto attacks because of its high attack speed. Essence Reaver gives you the same on-hit Q damage you know and love, and Navori Quickblades gives you a lot of attack speed and low cooldown on your W, which can give some great extra damage to your autos. |

Gameplay
Early Game
This is where you are at your weakest. Without much damage due to lack of items and not much scaling, you usually want to stay back in this stage of the game. If you do go for a kill, or an objective, just make sure you play it safe, and let your support make the engage. Additionally, this is usually the point where you would be stacking your tear(If you have one), which I recommend doing rather with just auto attacks, or your Q. CS'ing is pretty vital this early on. if you want to have a lead you need item advantage. I highly recommend attempting to do the
Cheater Recall
for your

Sheen
, which is a huge powerspike because of it's compatibility with your Q. This may also give you an easy gank from your jungler once you get back as the enemy will likely be pushed up a little since you were temporarily gone. Once you scale your

Tear of the Goddess
fully, you gain a big powerspike, as the second you buy

Manamune
it transforms into

Muramana
.
Mid Game
After you have

Muramana
(or

Essence Reaver
) and hopefully have maxed your Q, you should already be starting to build into your mythic. Usually at this point you have

Sheen
, which is a good mythic component for both

Divine Sunderer
and

Trinity Force
. This is also the point of the game where you will start to head out of lane for objectives and big teamfights more. In teamfights you will mostly want to stay back and poke with W and Q until you see a chance to go in for a play in which you survive and the enemy doesn't. You can get a good surprise on a low health target using your E. If the enemy team is clustered together, this is a perfect time to use your ult on all of them. At this point it'll usually deal 500-ish damage to most targets, which can be the difference between winning and losing a teamfight. Items like

Serylda's Grudge
can be great for both 1v1's and teamfights because of its on-hit slow, which works well if you sit back or land a multi-man ult, as it will slow them allowing your team to finish them easily. Generally unless you build something like

Lord Dominik's Regards
you don't want to go near tanks unless you think you can kite them easily enough to kill them without issues.
Late Game
At this point, teamfights are chaotic and you should stick with your team at all times unless you are splitpushing. Speaking of which, Ezreal is great at splitpushing because of

Rising Spell Force
and the fact that his W can latch onto structures for extra damage. If you see that all 5 of the enemy team is in a different lane or doing an objective, it's a great time to take a tower or two. Objectives will also be a pretty deciding factor on the outcome of your games. You can attempt to steal several ways: with you W > Q combo, your R, or even just a

Flash
or

Arcane Shift
over the wall into a Q or auto. However, you are very squishy, so make sure that your team is nearby before making the commitment to try and steal. You can also affect the game strongly from just sitting in fountain, no kidding! Since your ult is global you can fire one where a large teamfight is happening that you cant get to, and it might just let your team have enough damage to beat the enemy. Once you ace, or get some of the more powerful targets down, I recommend to do

Baron Nashor
, which grants you
Hand of Baron
, a buff that can end games within minutes of getting it. Just push with baron buff and you should be able to end right there.

The End
Welp, we got to the end. Incase you didn't know already, I took a major break between March and September writing this, for personal reasons. However, I am now proud to say that for the most part, I'm gonna be back for a while. I will continue to make new guides and update old ones, and still contribute to the MOBAFire community in the future.

Anyways, I just wanted to give thanks to a couple of people here. Well, most of all I want to give thanks to the MOBAFire community for supporting me as a creator, and just being there to view my stuff. Next I want to thank Snowta on Youtube for the Cheater recall video (Go support him https://www.youtube.com/channel/UCW9aVb2yrM9pYPDym0_-6mw).

Alright, that's all. Well stop wasting your time here, and go and dominate the rift.

Good luck summoner.

-SopTop