This build has been archived and is for historical display only
This build has been archived by the author. They are no longer supporting nor updating this build and it may have become outdated. As such, voting and commenting have been disabled and it no longer appears in regular search results.
We recommend you take a look at this author's other builds.
x
Volibear Build Guide by Federals1

[12.4] Challenger Volibear Top Guide
x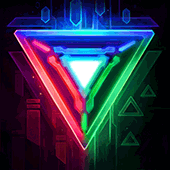 Did this guide help you? If so please give them a vote or leave a comment.
You can even win prizes by doing so!
I liked this Guide

I didn't like this Guide



Commenting is required to vote!

Thank You!
Your votes and comments encourage our guide authors to continue
creating helpful guides for the League of Legends community.
Runes:
GENERIC(1)
Resolve
Grasp of the Undying
Demolish
Bone Plating
Revitalize
Precision
Triumph
Legend: Tenacity
Bonus:
+10% Attack Speed
+9 Adaptive (5.4 AD or 9 AP)
+6 Armor

Spells:
STANDARD
Flash
Teleport
Recommended Items
Ability Order
GENERIC SKILL ORDER
The Relentless Storm
(PASSIVE)
Volibear Passive Ability
Threats & Synergies
Threats
Synergies
Extreme
Major
Even
Minor
Tiny
Show All
Extreme Threats
Ideal Synergies
Heimerdinger
He is extremely difficult to deal with. At 6 he can match your burst, so if you jump in and he is ready with his big turret, you are doomed. You will explode instantly from his 3 turrets, his big turret, and the grenade stun. You need to bait out his ultimate before an actual all in, like charging at him, and once he drops his ultimate, back off and wait for your q to come back up again. After that it doesn't matter if he has the small turrets. He wins 1v1 late unless you have Force Of Nature, and even then he can still beat you if you don't dodge his grenade stun. Try to roam the map with Predator if an opportunity presents itself.
Sejuani
Sejuani is an amazing jungler to have as Volibear. Her stun gets stacked from both Thundering Smash and Frenzied Mault, meaning it is very quick to get onto an opponent. On top of that she can follow up your engage very well with her ultimate or her q, or even engage herself.
Synergies
Sejuani
Sejuani is an amazing jungler to have as Volibear. Her stun gets stacked from both Thundering Smash and Frenzied Mault, meaning it is very quick to get onto an opponent. On top of that she can follow up your engage very well with her ultimate or her q, or even engage herself.
Champion Build Guide
Before the game even starts,in loading screen, check what your opponent has for defences. You can do this on any site you want. There's a TON of them, like u gg, op gg, porofessor, any site you want to. If your opponent has armor, you are going to take Doran's Ring as your starting item, as he is not optimised to deal with the magic damage. If he has magic resist, you take Doran's Blade. Into every single ranged matchup you are going to take Doran's Shield. Gnar, Urgot and Graves do not count as ranged matchups, but you can take Doran's Shield if you want to.
Depending on the matchup you play, you can apply a ton of pressure early on as Volibear. Most melee champions lose to Volibear level 3 and up, so just try to play the first 2 levels safe. You can also 2v1 starting with level 3, as you have the ability to do the burst combo. You can make sure you have priority up in top in almost every melee matchup, meaning you can follow up on any invade your jungler might want to do. This way you create a solid snowball from the beginning and get the lead going. Solo invading can be done, but it is riksy and most of the time it is not worth to try it.
Volibear's mid game is his strongest point in the game. At 2-3 items he is spiking very hard. You want to look to split push in a side lane and draw people to you. If they are not that fed, you can usually 3v1 them with relative ease. If however they are, try to play it safe, always keep tabs on where everyone is, and how many people you can take on without dying. Usualy in the 1v1 you are not going to lose as long as you didn't have a tough lane matchup. Volibear becomes very hard to 1v1 mid game with the bruiser build, and even more with the ability haste one. Around 20-25 minutes however, you want to group up with your team and force plays together. Volibear can disable the enemy turret for a while, depending on ultimare rank, meaning mid game dives become safer, on top of them not having enough damage to burst you down as long as your team is backing you up. If all 5 focus you down before you do more than ultimate and shield from e, it doesn't matter. If your team is even or slightly behind, they will still win it. Volibear with 3 items becomes insanely difficult to kill, even with a bruiser focused setup that provides health and not that much armor or magic resist.
If you get to late game as Volibear, it won't be pretty. Volibear does not scale all that well. You start still win most 1v1 matchups, but you get crushed in anything that involves 2 or more people. Your best bet is to be a damage sponge that is a good disruptor. You still have a lot of damage for teamfights, but any build you do will leave you feeling very easy to kill due to items like Lord Dominik's Regards or Void Staff. If you hit your ultimate onto a squishy you can usually chunk them to half health, making them panic and forcing their team to focus fire you, before going down a few seconds after. You can also play the role of the peeler, and stun whoever is trying to reach your carries, like a Zed or Kha'Zix. In general, try not to let a game to beyond 22-27 minutes as Volibear, or you will feel the loss of power. If you are insanely fed, then sure it might not be that bad, but you seriously need to close out the game quick before other people get to their items.
BASIC COMBOS:

e prep+auto+q
q+w+auto
These 2 are just some normal combos you can perform on Volibear. They aren't groundbreaking or anything, but they're the essential combos you need.


BURST COMBO:

E prep into auto+q+w+auto. That is the bread and butter combo you will use for most of your trades if you want to dump everything on your opponent. If you want to save your e, don't use it. It is not needed.


MAXIMUM BURST COMBO:

E prep into auto+q+r+w+auto. If they have 0 tenacity your ultimate damage in undodgable if you use q and then instantly ult right after. There is no way they can do anything. That is the combo you can use at 6 to dive your opponenent from full health. In the ideal situaton you want to have them w marked before the dive to do even more damage and also heal.
THUNDERING SMASH(Q)

It can be used as an auto attack reset, and if you have your passive up it procs the extra damage. You can guarantee your ultimate damage connects with your opponent as long as they don't have tenacity or some cleanse ability like Olaf Ragnarok. When it gets interupted by crowd control and resets, you do not lose the bonus movement speed. It will stay for the full 4 seconds, meaning you don't need to instantly use it again. You can ride off the initial 4 seconds before using it again, giving you the speed for 8 seconds total. It is also an
unstoppable auto attack
, meaning something like a Riven q displacement or Vi q displacement will not stop the attack from going out once it started. It won't even fizzle out on blindness effects like Quinn or Graves.
FRENZIED MAUL(W)

Like his Thundering Smash, it can be used as an auto attack reset, and it also procs his passive damage if it is up. It will fizzle out if Volibear is blinded and the enemy leaves that particular area, unlike his q. You can also use this to sustain off of minions if you get multiple bites in, with less health gained in total, but at least some.
SKY SPLITTER(E)

Using it does not interupt your movement as long as it is inside the range of the ability. If you cast it outside of it, Volibear will move to the cast direction until he is in that particular range and he will cast it. If the spell is used inside the cast range Volibear will not turn his character model if he were to use it behind himself, meaning it can be a very good way to trick opponents into where you are going to use it.
STORMBRINGER(R)

Much like Nasus ultimate or Renekton ultimate, Volibear does not gain the health instantly upon cast. It has a delay of about 0.25 seconds before you get the health. Volibear is unstoppable while mid air, and the ability cannot be interupted by anything. Volibear can jump certain walls with this spell. If he tries to jump a wall that is too thick, he won't move from where he originally stood at and the damage will come out faster.