A Mad Lad's Guide to Fiora
By Proxxecube | Updated on

December 7, 2018
x
Did this guide help you? If so please give them a vote or leave a comment.
You can even win prizes by doing so!
I liked this Guide

I didn't like this Guide



Commenting is required to vote!

Thank You!
Your votes and comments encourage our guide authors to continue
creating helpful guides for the League of Legends community.
Runes:
vs. Most
Precision


Conqueror

Triumph

Legend: Bloodline

Coup de Grace
Resolve


Bone Plating

Revitalize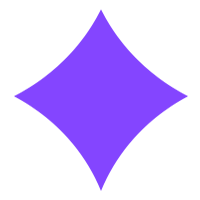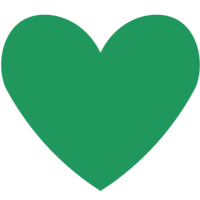 Bonus:
+10% Attack Speed
+10 Adaptive (6 AD or 10 AP)
+15-90 HP (lvls 1-18)

Spells:
Summoners


Flash

Teleport
Ability Order
Abilities


Duelist's Dance
Fiora Passive Ability

Lunge
Q

Riposte
W
Threats & Synergies

Threats

Synergies
Extreme
Major
Even
Minor
Tiny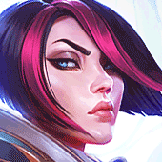 Show All

Extreme Threats
Ideal Synergies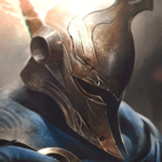 Pantheon
He's stupid and I hate him. His passive negates any of your vitals, and his only stun is also pretty hard to predict. Ban him every game.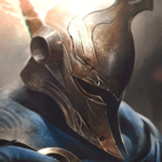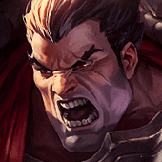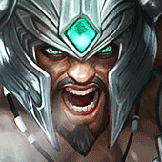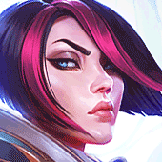 Fiora
You're Fiora, you are the solo-push 1v9 outplay, you shouldn't be relying on allies. If they win lane, good for them, that just made your time splitting much easier. If they didn't, then split anyways, and kick their fed laners' butts.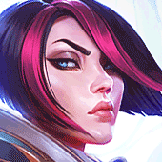 Champion Build Guide


Alright, not looking at the Rune Page title, I usually take these runes against most picks, especially after the Celerity nerfs in 8.23. Prior to then, I would take runes with Sorcery that you see below this one, but now, Resolve is a better pick. Conqueror is best for Fiora because, well, there's not much better for Fiora. The free True Damage is very helpful against the armor building stigma in Top-Lane, while other available options don't work as effectively.

I've been save countless times by Triumph; whenever I take a risky dive, kill the mad lad, and escape the turrets range with an energy bolt flying after, I make my prayer, get the Triumph heal, and survive with 20 health.It's a great rune.

This is one of the runes most contested among Fiora players, as you can either take Legend: Alacrity or Legend: Bloodline. I prefer taking Legend: Bloodline because you don't buy Attack Speed items as Fiora, you take damage and lifesteal. It also makes it easier to stay alive in lane as you can get stacks from killing minions. You have a good base attack speed, I take an additional Attack Speed rune from the three available, and get an AA reset from Bladework, so I find Legend: Alacrity unnecessary.

Lastly in Precision, Coup de Grace is taken to help quicken fights and increase your lifesteal as they approach lower health. You don't fight enough tanks to consistently take cut down, and you build off-tank by late game.

I take Resolve, because like I previously said, Celerity no longer makes Sorcery viable.

Bone Plating is taken to make trades easier early on, even through the nerfs Rito gaves to make bruisers even less useful.

Before it's removal, Chrysalis was taken, but now I take Revitalize as a replacement to help with the Duelist's Dance and Grand Challenge healing, in addition to the lifesteal items. It's small, but it adds up.

In this case, the runes are identical aside from taking Sorcery. This page is taken exclusively against tanks as they don't do enough damage to necessitate Resolve, and they're constant CC can make it hard to keep up with them, allowing them to escape easier than otherwise.

You take Nimbus Cloak so that you can secure enemies with Grand Challenge. That's bout it.

Even through the nerfs, you take Celerity because of just how well it synergizes with your kit: the movement speed buff from Duelist's Dance proc and Phage, the additional speed from Nimbus Cloak, and just a whee bit more from your boots.

In her first few levels,

Fiora

does quite a bit of damage, as the enemies and yourself's lack of abilities allows your passive to do a lot of free damage. In almost every circumstance, you will take

Lunge

first to avoid any skillshots and poke down Vitals for free damage and healing. Do your best to get as much farm as possible, then begin an extended trade right as the first minion from the second wave is about to die. When it does, take your

Riposte

and begin the fight. Parry their major form of damage, whatever it is, and you will outdamage them. Only avoid this if they are a serious bully who can outdamage you with one ability; a Pantheon is the primary example. At level 3, take your E, but don't make another major trade if you get 3 first.
| | | | | |
| --- | --- | --- | --- | --- |
| | | | Once you have all 3 primary abilities and are beginning to max your Lunge, as well as backing around this time, your powerspike will begin to manifest. Just remember to stay safe, as you still aren't able to 1v1 most fighters around this time. Be cautious with your Riposte, as it can make the difference in a fight between dying and giving the enemy a lead and getting yourself a double kill. Also, keep in mind that said Riposte, when not a stun, reduces the enemies Attack and Movement Speed. This makes it extremely easy to counter some AA empowerment like Darius W or Dr. Mundo E. However, only use this when you've already missed the enemies CC, if they have any. Just because you miss a parry on the previous stun doesnt't mean you should hold it for the next. Most burst is dealed out in the first few seconds after the CC, so getting Riposte after the CC helps to negate any potential burst. | |
Fiora's ultimate, Grand Challenge is an incredibly powerful ability. The level 1 healing you receive, not just from the circle, but from hitting the vitals, is incredibly powerful. This one ability gives you extraordinary kill potential, to the point where this ability, not any one item, is the turning point in a lot of unfavorable matchups. Around this time, if you were farming well, and didn't fall behind kill wise, you should've purchased your Ravenous Hydra and is either beginning Trinity Force or working into it from Boots of Speed. Because of this, the only circumstances you should be needing to leave lane is to deal with a hyper-pushed enemy, recover mana, or buy items, as the lifesteal on Ravenous Hydra is more than enough to keep you topped off in lane. Also, around this time, objectives on various portions of the map will be under contention, and the most important to you is Rift Herald and your outside Turret. You should be freezing the lane somewhere around the middle of the lane and just in front of your own turret, then when the opposing laner is dead or recalled with Teleport on cooldown, you should be shoving and attempting to take turret.

Splitpushing is a fairly simple concept in League; a strong champion goes into a lane by themselves to push the turret in the hopes of achieving one of two things. You will either 1: take a few towers to get yourself gold and scale while your enemy holds attention of the enemy team. Or 2: to attract a 2 or more of their players, as they are unable to take you down with just one, to deal with your lane while your team teamfights with a numbers advantage. However, it's importance comes from why a champ like Fiora is an effective split pusher.

While she doesn't deal much damage to turret aside from Sheen proc and Bladework AA reset, your splitting power comes from Fiora's ability to duel enemies.
In the Mid to Late Game, your Attack Damage and Lifesteal combined with your game changing W and Ultimate makes it virtually impossible to push you away from a split push without 3+ enemies coming to fight you off. Making it extremely easy for your team to fight the enemy team and get a vital objective, like Baron or Drake. Looking at the map above, the full colored areas are where you should be spending a majority of your time, anywhere from 60-80% of the time. This includes outside lanes for splitpushing and Epic Monsters like Drake and Baron. Everywhere is else is areas that should be spent rotating between lanes, taking enemy jungle CS and buffs, as well as joining the occasion teamfight to push it in your team's favor. Speaking of..
Teamfighting as Fiora can be tricky business, as you lack any significant tankiness prior to late game items like Spirit Visage, Randuin's Omen, or Sterak's Gage, so your engage just doesn't last long enough to be substantial. This is the main reason that I have been stressing Split Pushing over Team Fighting throughout this guide.

However, what you can act as until then is peel for your carries. Wait nearby them in the back for a CC heavy engage, Riposte it, then ult whoever did so. You should be able to at least get in one vital down before they get obliterated, which will give your backline a small heal to keep them tided while you begin shredding the front line tanks with Duelist's Dance.

But, once you did reach that point in the game, somewhere where you have around 3000+ health and 100 or so of each resistance, or 150+ of a team with a focus on one damage type, is when you can begin acting similar to an Assassin . You wait for the enemy engage, then run around the front line and divers for the back line. Pick out the enemy with the most danger on their team, ult them, then burst them down. This will make their tanks vulnerable as they simply aren't able to outdo the damage of your backline and peelers keeping them safe.
Fiora's full combo, when fully level, full build, and with the right opportunity, can deal an incredible amount of damage in less than a second, approximately 2743 damage. If you cannot tell by the video (which I can't blame you for), the attack order is:

-

AA

-

-

-
An ability combo that takes some time to master in terms of situation and timing, but one of your most valuable tricks. See, any boundary, trap, or CC ridden wall can now be used again the enemy, as you can slide into the CC, Riposte, get the stun effect, and stun the enemy.

-
Okay, so some of you Fiora players may have heard of this name before, and that's because I learned it from a streamer named ForgottenProject. He's an excellent Fiora main, and someone I aspire to be somewhat comparable to one day. I learned almost everything I know from him, so give him a look. But, anyway, this ability is helpful to hit the last vital on Grand Challenge, or just to look flashy (HA).

AA

-
The fastest, and currently my favorite, way to clear all of your Grand Challenge vitals. It makes use of all of your offensive abilities, including the slow, so if they don't somehow pop like a balloon, you can keep hitting them. Also, take a looksie at that

FAT

7464 damage.

-

AA

-

-

-