Udyr Build Guide by WLTx
Not Updated For Current Season
This guide has not yet been updated for the current season. Please keep this in mind while reading. You can see the most recently updated guides on the browse guides page.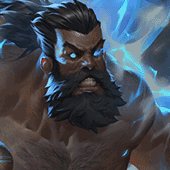 x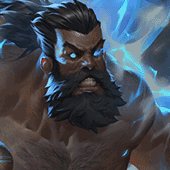 Did this guide help you? If so please give them a vote or leave a comment.
You can even win prizes by doing so!
I liked this Guide

I didn't like this Guide



Commenting is required to vote!

Thank You!
Your votes and comments encourage our guide authors to continue
creating helpful guides for the League of Legends community.
Cheat Sheet


The Motherfucking Phoenix in t
Udyr Build
Ability Sequence

16
17
18

2
6
8
10
11

4
12
13
14
15

1
3
5
7
9

Not Updated For Current Season
The masteries shown here are not yet updated for the current season, the guide author needs to set up the new masteries. As such, they will be different than the masteries you see in-game.
Masteries

Introduction
Hello. I'm We Love Trolling and I play a lot of Udyr. I mean a lot. I also watch alot of anime so yeah! :D So without further ado, let me take you to my Q&A.

"You say you play Udyr so much but you only have XXX games with him in ranked!"
Correct. I don't have 500 games with him in ranked. Normals are a different story however.

"You are only Silver/Gold/Plat/etc.. why should I read this guide?"

I am Silver because I suck with every other champion besides Udyr. Just trust me when I said I know what I am doing with Udyr and can learn by reading this guide.

"I've seen you in a game before and you carried/fed the **** out of our/the enemy's team."

:D

"What stance is the best?"

Personally, tiger OP. But Phoenix can dominate just as hard as tiger can.

"Hurr this isn't viable anymore cause Trick2g/whoever/etc. blahblahblahblah fking nub..."

No. You are reading my ******** guide. If you are going to throw a fit saying I suck at Udyr cause a famous Udyr player does something else, then go read their guide. o wait. No. You're reading mine. So please either shut the **** up and keep reading, and learn something about the Udeer, or please leave.

Phoenix and Tiger Debate / Pros and Cons
Now personally, Tiger Stance is better to ME in a lot of aspects, however Phoenix Stance can do much that Tiger can't. So in statistics, they break even. In sheer badassness, Tiger takes the cake.

So what are the Pros / Cons to each stance you may ask? Well, before we get into the Phoenix / Tiger p/c's, lets get into Udyr himself.

Pros
High damage
Great sustain
Very high mobility
Easy tiger cheese
High clearspeed on either Phoenix or Tiger
Tanky
Can carry
Looks ****ing awesome
6 sec stun
Cons
Kited easily
Ridiculous mana problems
Exclusively melee
Almost useless after 45+ minutes
Naturally pushes the lane
No gamechanging-esque ultimate
See? Udyr is a ****ing bad-***. But that's just him in general. Lets see his ups and downs of his most debated stances.
Tiger:
Pros
Level 1 cheese
Adds more damage onto auto attacks
Most champions can't 1v1 a tiger
extra auto attack damage also works with life steal
huge attack speed buff that lingers
able to deal huge amounts of burst in little time
ridiculous damage over time with red+ignite+q proc
snowballs out of control
Cons
Not nearly enough pushing power as phoenix
armor can seriously **** you
you must spam q in order to win fights, leaving you manaless
all or nothing
Now, let's list Phoenix.
Pros
Super jungle/wave clears
Give the middle finger to armor!
Allows you to go sunfire cape and wit's end, doing ridiculous amounts of magic damage