Agressive Yorick Guide - Tudo Sobre o Nosso Yorick 1x5.
By GARDENZE | Updated on

April 24, 2019
x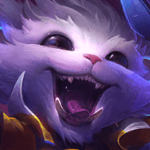 Did this guide help you? If so please give them a vote or leave a comment.
You can even win prizes by doing so!
I liked this Guide

I didn't like this Guide



Commenting is required to vote!

Thank You!
Your votes and comments encourage our guide authors to continue
creating helpful guides for the League of Legends community.
Runes:
Conqueror
Precision


Conqueror

Triumph

Legend: Bloodline

Last Stand
Resolve


Demolish

Overgrowth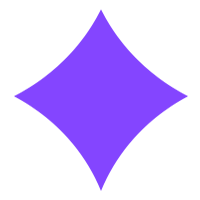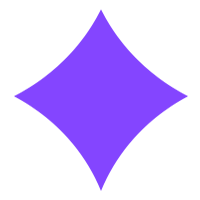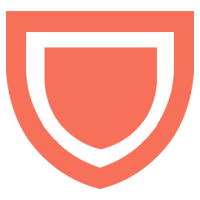 Bonus:
+9 Adaptive (5.4 AD or 9 AP)
+9 Adaptive (5.4 AD or 9 AP)
+6 Armor

Spells:
Snowball

Flash

Ignite
Threats & Synergies

Threats

Synergies
Extreme
Major
Even
Minor
Tiny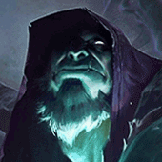 Show All

Extreme Threats
Ideal Synergies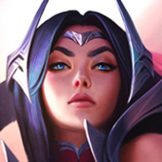 Irelia
Extreme pois uma Irelia pode simplesmente evaporar seus 3 ou 4 Ghouls em milisegundos com o seu Q antes de te alcançarem e ainda stackar a sua passiva Fervor Ioniano, anulando seu dano e ficando pronta pra um engage sem custo algum.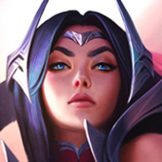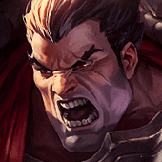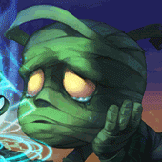 Amumu
Combam juntos com CC e DPS.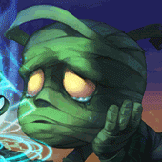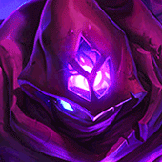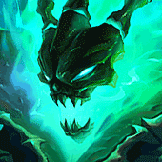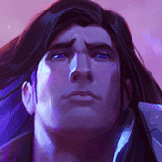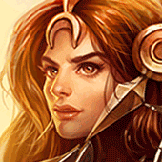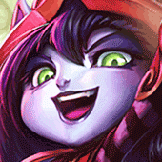 Champion Build Guide
● Por que Yorick é o melhor campeão???
~~~~~~~~~~



~~~~~~~~~~~~
PROS:

● Melhor Splitpusher do jogo
● Alto potencial de carregar o jogo e de fazer 1x5
● Ótimo Clearwave, Dano a torres e Pressão de Mapa
● Boa versatilidade mesmo atrás
● Alto Sustain, DPS e Resistência

● Capaz de SOLAR o Barão aos 20 min
● Derrete facilmente Dragões e sola o Arauto

● Potencial de 1x1 contra qualquer campeão pós lv 6
● Pode cancelar qualquer canalização com o W

● Não depende de kills pra snowballar
● Lane opressiva e counters contornáveis
● Facil e divertido de se jogar




CONS:

● Depende dos Ghouls
● Sem Hard CC, sem Peel e sem Escape
● Fraco contra CC e Kite
● Fraco Gap Closer
● Leva o foco da torre facilmente



● Introdução ao cemitério dos bodybuilders.

Q - Pazada!

Reseta o Ataque básico causando

Dano adicional

e

Curando

a si mesmo, caso abata uma tropa uma cova é gerada, com 3 covas Yorick pode reconjurar a habilidade invocando-os.
W - Procissão Sombria.

Invoca uma parede circular intransponível a inimigos que dura 4 segundos.

E - Nevoa dos Lamentos.

Atira uma nevoa que da

Lentidão

por 2 segundos

marca

o inimigo por 4 segundos fazendo com que os ghouls o foquem e aumentando a

velocidade

de Yorick e seus lacaios em direção ao inimigo.
R - A Donzela da Nevoa.

Invoca a Donzela da Nevoa para acompanha-lo, inimigos atacados pela Donzela e Yorick ao mesmo tempo recebem

Dano Adicional

, reconjurar liberta a Donzela e esta vai puxar a rota mais próxima sozinha.
● Runas (em progresso)

Conquistador

Atacar campeões aumenta AD, Roubo de Vida e Dano Verdadeiro com 5 stacks; e Yorick pode stackar isso em um instante com seus ghouls, além de manter a passiva da runa pois os ghouls continuam reativando-a enquanto batem, veja um combo simples, atirar 3 ghouls e uma pazada:

A partir disso seu AD aumenta em 30 e causa 10% do seu dano como verdadeiro e roubo de vida, e Yorick tem muito dano por segundo se tornando a melhor runa pra ser agressivo.
Triunfo

Recupera vida após abates
Lenda: Linhagem

Aumenta a porcentagem do Roubo de Vida
Até a Morte

Causa mais dano e recupera mais vida quando estiver abaixo de 50% de vida.
DEMOLIR!!!

Em tempos de barricada fica muito fácil de levar uma inteira com um unico golpe usando Demolir, destruir torres rápido pelo mapa e até mesmo com inimigos embaixo sem se expor tanto.
Crescimento Excessivo

Aumenta sua vida conforme farm, e farme muito!
● O que Coveiros podem buildar? (situacional)

Build Exemplo:

-

-

-

-

-

Armadura
---
Couraça do Defunto

Além de garantir bons status, a Velocidade de Movimento ajuda a garantir maior pressão e controle de objetivos pelo mapa e escapar quando preciso, pra fazer o seu Yorick 1x9 você precisa estar em todo lugar ao mesmo tempo!
Anjo Guardião

Item que da margem a erros, principalmente no Late Game; e a donzela não para de bater enquanto tu revives.
Coração Congelado

Esse item é mais pra si que pra counterar outros, possui muita Armadura geral e importantes 20% CDR.
Contra puro Dano Fisico e Velocidade de Ataque como
Armadura de Espinhos

Contra Roubo de Vida.
Contra campeões de Velocidade de Ataque com Roubo de vida como
Randuin

Contra Dano Critico.
Contra campeões de Velocidade de Ataque com Acerto Critico como
Resistência Magica
---
Semblante Espiritual

Alem de bons status de HP, MR e CDR, Aumenta toda a cura recebida deixando Yorick com um sustain incrível, principalmente em conjunto com Dança da Morte que aumenta o Life Steal de todas as fontes; se vais carregar o time precisas estar vivo.
Elmo Adaptativo

Especifico: contra campeões que spamam habilidades AP repetidas como .
-Menos efetivo que o Semblante Espiritual .
Mascara Abissal

Especifico: aumenta seu dano em conjunto com a Donzela e o dano de times com AP Carries, resistência contra AP carries inimigos e em sinergia com AP Carries aliados.
-Menos efetivo que o Semblante Espiritual .
Outros
---
Sterak

Te salva com Vida Extra ao levar muito dano e aumenta o dano do seu Ataque Basico.
Warmog

Regenera toda sua vida em segundos, bom pra entrar e sair de fights e para pressionar ainda mais no Splitpush, além de combar com o

Demolir

em torres.
Zz'Rot

Particularmente não gosto deste item, ele lhe da Velocidade de Movimento perto de torres e invoca um Portal com criaturas que puxam e explodem em torres, mas Yorick não precisa disso
Dano
---
Dança da Morte

O dano físico causado de todas as fontes incluindo o dano dos Ghouls é convertido em Roubo de Vida trazendo um sustain monstruoso, que se torna mais efetivo em conjunto com Semblante Espiritual , além disso esse item nega boa parte do Burst
Youmuu's

AD efetivo contra Squishes,
Yorick se beneficia da Velocidade de Movimento e do puro AD que escala bem com os Ghouls
Sedenta por Sangue

Aumenta todo o seu Roubo de Vida inclusive junto com Dança da Morte e da um escudo de sobrevida.
Lembrete Mortal

Penetra Armadura e corta Cura,
AD efetivo contra Tanks e Lutadores que se sustentam em Roubo de Vida
● Alternativo a Trindade

:
Cutelo Negro

AD efetivo contra Tanks,
Dano fisico reduz a armadura, com um combo simples de 4Ghouls+AA+Q já tira 24% de armadura do inimigo deixando o exposto a qualquer fonte de dano.
Manoplas Congeladas

Usado em conjunto com Cutelo Negro
Causa mais Dano e Lentidão no próximo Ataque Básico após usar uma habilidade.
---
● Derrube essa torre e salve sua Donzela!

ORDEM DE PRIORIDADE DA TORRE:

Conforme disposição:
1º-

Minion Canhão


2º- Ghouls


3º- Donzela


4º-

Minion Lutador


5º-

Minion Mago



●Use essa informação pra conservar melhor a Ult e causar o maximo de dano a torre antes que a sua Donzela

comece a ser focada e morra, saia quando morrer o ultimo Ghoul

.

● Se não houver um

Minion Canhão

pra tankar fique na torre apenas até procar o Demolir

para melhor aproveitamento.

● Conforme morrem tropas perto da Donzela surgem Ghouls, que tankam 1 hit da torre cada, priorize as tropas se for o caso.

● Tente fazer o melhor aproveitamento da passiva do

Fulgor

que aumenta o dano do Ataque Basico a cada Habilidade a cada 1,5s intercalando:
AA+Q

, AA, AA, E

, AA, AA+Q

Matchup (em progresso)

Nasus

-Congele a lane perto de sua torre e abuse do early game.
-Builde Cutelo e Manoplas ao invés de Trindade.
late:
-Faça roubo de vida pra recuperar o dano sofrido pelo Q
-Se ele estiver impactando bem faça o Lembrete Mortal
-Pokeia antes de entrar pra luta, e nao deixe a Donzela exposta pois é facilmente morta.
Darius

-Foque em farmar com o Q e E de longe e não se arrisque até o level 6, com a donzela a lane passa a ser sua.
-Não deixe que se acumulem os 5 stacks da passiva em ti, apenas se afaste por 5 segundos que ela acaba.
-Importante: não ser atingido pela lamina do Q pois essa habilidade garante a troca para o Darius, você pode desviar inclusive correndo pra perto, no alcance do cabo do machado.
| | | | |
| --- | --- | --- | --- |
| | | | Fiora |
| | | | |
| --- | --- | --- | --- |
| | | | Olaf |
| | | | |
| --- | --- | --- | --- |
| | | | Gnar |
● W - Mistérios da Parede de Corpos Pútridos

W - Procissão Sombria.

Invoca uma parede circular intransponível a inimigos que dura 4 segundos.

O segredo dessa habilidade é que ela não só prende um campeão mas cancela qualquer canalização do jogo se acertar a Borda da parede no inimigo, hard cc esse que os inimgios muitas vezes não conhecem, subestimando o Yorick e fazendo dele um campeão muito mais completo:

● Cancela o

Teleport

inimigo e invocação de

Arauto



● Pune muito campeões que trocam o

Flash

por

Ghost

por não conseguirem escapar da caixa.

● acertar a borda

interrompe canalizações como a Ult da

Miss Fortune


, Ult do

Velkoz


, da

Katarina


, do

Nunu


, Ult do

Zac


, do

Malzahar


, Teleporte do

Shen


, pode atrasar a corrida do

Sion


se possivel Ults mais safes como do

Xerath


, do

Jhin


e do

Karthus




● Pode ser usado no meio de

Team Fights

como contra-engage ao prender-los e se afastar a fim de evitar que campeões com dano em aura entrem no meio do time:
Como a ult do

Fiddlesticks

:


, do

Kennen

:


, e do

Swain

:


.

● Pode prender o

Vladimir

mesmo dentro da poça



● Útil pra isolar da fight campeões como

,

,

,

os deixando faceis de caitar e negando seus Gap Closer.

●

Perigo:

mesmo que não cause dano a caixa atrai pra Yorick o foco da torre.