Not Updated For Current Season
This guide has not yet been updated for the current season. Please keep this in mind while reading. You can see the most recently updated guides on the browse guides page
x
Viktor Build Guide by BlueMoon01

[S11] [Items Update Included] Adapt, or be removed.
x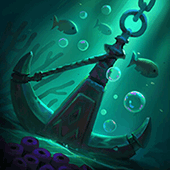 Did this guide help you? If so please give them a vote or leave a comment.
You can even win prizes by doing so!
I liked this Guide

I didn't like this Guide



Commenting is required to vote!

Thank You!
Your votes and comments encourage our guide authors to continue
creating helpful guides for the League of Legends community.
Recommended Items
Runes:
Standard
Precision
Fleet Footwork
Presence of Mind
Legend: Tenacity
Coup de Grace
Sorcery
Manaflow Band
Transcendence
Bonus:
+10% Attack Speed
+9 Adaptive (5.4 AD or 9 AP)
+6 Armor

Spells:
Refer to Spell sections
Exhaust
Flash
Ability Order
Glorious Evolution
(PASSIVE)
Viktor Passive Ability
Threats & Synergies
Threats
Synergies
Extreme
Major
Even
Minor
Tiny
Show All
Extreme Threats
Ideal Synergies
Akali
Poke early but play safe post-Level 4
Alistar
Synergies
Alistar
---
---
Welcome to my guide on

Viktor
mid lane!

I
used
to hit Challenger in soloQ with 60% games as

Viktor
and was a Challenger mid laner, and managed to reach Diamond 1 in SoloQ & Challenger Flex Q (Mainly by solo play) with over 70% win rate in

Viktor
. Despite not having as much ranked experience currently, I can comfortably say I am still a

Viktor
connoisseur and am still keeping myself updated with this champion specifically as I've only ever played him seriously throughout different seasons, iterations and metas
This guide will prepare you towards playing

Viktor
as easy as possible, sharing insights of him through multiple sections that will guide you from pre-game to post-game. Do not hesitate to pm me or leave a comment to ask me questions as not everything can be covered in a written guide and I could not cover everything I can't think off, so work my brains too if you're at it
If you think this guide have helped you, feel free to drop an
Upvote
if you enjoyed it or find it useful, or
Downvote
it if you feel this guide is lackluster of anything (Share why you think so, of course.)

I've peaked at Rank 52 around 360 mid-season LP but this is the highest ranked I got in pictures but you can trust me :)
---

---

| | | | |
| --- | --- | --- | --- |
| | High Variation on Build Choices | | With the removal of Hex Core, Viktor now finds himself in a comfortable spot where he is able to freely choose what item paths to pursue. He can use most of the mages' Mythic items and is comfortable with items that aren't catered towards him (such as Cosmic Drive and Demonic Embrace). The same statement holds true to rune choices as well, at least until optimal choices are found. |
| | | | |
| --- | --- | --- | --- |
| | Strong Utility & Damage in Teamfights | | The AoE stun from Gravity Field makes you able to control enemies' positioning through changing the favoured spots for teamfight. Chaos Storm brings a lot of damage into teamfight and with proper micro managing, you could sneak up enough damage to force a retreat. Viktor is also one of the best teamfighter in the whole game due to his obnoxious AoE burst from proper usage of Death Ray & Chaos Storm combination |
| | | | |
| --- | --- | --- | --- |
| | Mildly Feast or Famine Playstyle | | Might be weird seeing this as a key point on a mage, nonetheless Viktor but this is the key takeaway from his transition from season 10 to season 11. His passive change has changed him from a safe, rewarding and threatening late game monster to a volatile mage capable of snowballing early games as well. In games where you get early leads, it's easy to snowball as him whereas in slower games without much activities you scale worse than before. The high volatility in his playstyle differs your experience every game, in a good light or not. |
| | | | |
| --- | --- | --- | --- |
| | | | Viktor is versatile and can function in most team comps; he's jack of all trades but the master of none. He has good wave clear, but lacks reliable wave clear; has strong burst, yet uncomparable to assassins; has great teamfight, yet can't turn whole fight around solely. He's pretty team-dependant, but you can still work him out as a solo carry depending on your mechanics and playstyle |

| | | | |
| --- | --- | --- | --- |
| | | | Viktor is quite easy to understand and play as long you have good grasp of using his Death Ray and simple mechanics/understanding of game. However, Viktor requires good understanding of the game & being indecisive on using your spells. If you're able to use Death Ray comfortably (whether it being normal cast or quick cast), you'll find it easier to try this champion out |
| | | | |
| --- | --- | --- | --- |
| | | | Viktor is weak to ganks due to the fact that he has no instant form of CC that can help him, his Gravity Field takes time to stun and with the mobility creep going around, it's not reliable early. |
| | | | |
| --- | --- | --- | --- |
| | Jungler-dependant & Low Kill Pressure | | Viktor has a decent early game, but have almost no kill pressure unless you heavily invest your build/setups towards getting early kills. You would need to have a few items before being able to solo kill the opposing laner or simply rely on your enemy doing major mistakes in lane. However, having a good jungler will fix these issues and allow you to snowball hard. |
---

---

---
---
---

---
---
---

---
---
---

---
---

---
---

Flash

Flash
is heavily reliant for

Viktor
because he does not have any defensive capabilities on his own and its useful for making plays and clutch escapes, take this 100% of the time.

Ignite

Ignite
is a pretty strong spell to have higher kill pressure in lane and helps out in zoning enemies from engaging on you. Getting this would help you kill enemy easier, and you should take this if you have a jungler that could gank really early. It's the best spell to pick if you want to snowball from early on.

Ghost

Ghost
is not that great to pick up anymore for

Viktor
due to the abundance of movement speed sources from everywhere else. It can still be used if you prefer it but it's really not the best choice.

Heal
Heals you for a nice amount and give a sweet burst of movement speed that allows you to reposition quicker in fights, and having

Heal
can turn around early 2v2 fights between laners and junglers. Try not to take this against enemies that would take

Ignite
usually (

Zed
&

Ahri
) as it would reduce the heal. The small movement speed from it is nice too.

Exhaust
Probably the best spell now, lowkey - debuff on damage is crucial (
-40% damage
) and really shuts down champions with less mobility and even assassins. I take this into blind matchups and it works for every situation, timing it right is clutch.

Cleanse
This spell works so good vs heavy CC comps (ex. Works great versus

Cassiopeia
,

Ahri
,

Lissandra
. You're able to cleanse

Ignite
/

Exhaust
also and making use of it really wins you trades, or manage to escape dangerous situations or ganks.

Teleport
Great tool to maximize your global presence, securing objectives, pushing turrets and helping sidelanes with surprise counterganks. Taking

Teleport
can lead to defensive or offensive playstyle and will maximize your farm even if you're behind thanks to your amazing waveclear tool. Wouldn't recommend taking this since the cooldown is very high, and

Viktor
isn't the best TP user.

Barrier
Very useful spell now, short cooldown that shields more than

Heal
and protects against bursts,

Viktor
is stronger in prolonged fights and you don't want to get burst quickly in a fight. Great in all situations.
---

---
Glorious Evolution

(Passive):
This is a self-buff that gives Viktor a new currency upon last hitting every minion or neutral creeps. You need 100 of the currencies (Hex Fragments) to upgrade/augment your abilities. Farming cannon minions properly is key towards speeding up your augmentations. Gives 25 on champion takedowns as well. This passive is what makes Viktor such a snowball-y champion, augment upgrades impact him a lot positively. Unlike previous version of this passive, his scaling potential is worse now in exchange for a better early to mid game.
---
Siphon power

(Q):
This skill is great for last hitting while pumping your short-term with its shield as well. This ability contributes a lot to your burst after you rush a Lich Bane and will hurt more than Death Ray. Despite that, do not max this over Death Ray because you will lose the main factor of your lane control and maxing this makes you easy to be pushed in instead of pressuring the lane. It does not scale with mana anymore so don't think about mana builds.

Another tip to mastering Viktor is to learn how to animation cancel this skill. I have not much to say but I'll link few videos that will explain it :
>LS's explaining it
>Another detailed explanation
---
Gravity Field

(W): Your one and only CC skills in your kit. Max them out last as it only increases the movement speed reduction while the stun duration remained unchanged. This skill works best in choke points for hitting several enemies at once. It needs time to ramp up and isn't an instant CC so its not that great in an open space. Coupled with Chaos Storm you can pressure/block an area in teamfight for a few seconds.



Example of Choke Points
---
Death Ray

(E): Always max this first because its your bread and butter. Death Ray is your sole poke ability and waveclear ability. It has no cast time which means you can cast it while moving making it a very strong spell and also part of the reasons why movement speed is very important for Viktor. Line the skill at the beginning of a wave and aim at enemy champions + minions at the same time to push efficiently. The key point is efficiency, this skill uses lots of mana early on but if you have good mana sustain you should be able to get away with missing a few of it in lane. It is only worth using this to poke enemies (ignoring minions) after rank 2.
---
Chaos Storm

(R): Summons a singularity after dealing initial damage (the initial cast interrupts channelings like Fiddlesticks's Crowstorm) and allow you to control it momentarily. Every 2 seconds it will tick (will come out a circle on the singularity to indicate it's about to proc) and deal a lot of damage over the time. To net an unexpected kill, line up your Death Ray on enemy as your it almost tick. You should learn to micromanage this skill because it's very important in maximizing your damage in fights; leave it to auto-follow any enemies if you can't - it works as a zoning tool as well.
---

---
| | | |
| --- | --- | --- |
| | | Start this item if you need better sustain in lane. Use this always in a prolonged fight, or try to poke enemy while you're under its healing effect to maximize the burn buff. Coupled with Dark Seal, you'd have much more sustain and you'd rarely face mana issues. Doran's Ring is still a better start but this is just an alternative to try. |
| | | |
| --- | --- | --- |
| | | Sorcerer's Shoes has always been a great item for Mages throughout the seasons. It allows you to ignore 15 of enemies' MR - you're more deadly against low-magic resistance enemies. If you don't need the stats from other defensive boots, this is a default purchase. |
| | | |
| --- | --- | --- |
| | | Ionian Boots of Lucidity have always been a great alternative choices to Mages and is great to have when you're slightly behind because its 200g cheaper than the costly Sorcerer's Shoes. Get this if you want more Ability Haste. |
| | | |
| --- | --- | --- |
| | | Helps in roaming or positioning yourself amidst teamfights. While they are much inferior in stats or effectiveness than other boots, it is a situational buy when your struggling in teamfights or facing lots of slows. |
| | | |
| --- | --- | --- |
| | | You're gonna be building it most of the time if you're losing to heavy burst mages or poke champions in the mid lane like Veigar, Syndra or even fighting Elise jungle or Leona support (That constantly locks you down). Consider getting this before or after your first purchase if you think you will be killed easily or if they have high CC comps. |
| | | |
| --- | --- | --- |
| | | Very strong items after preseason changes, extremely high gold efficiency making you profit off its stats even if enemy doesn't have high MR thanks to the lack of good MR tank items nowadays. Getting this second will never go wrong - extremely good build path and has a low cost. |
| | | |
| --- | --- | --- |
| | | Viktor's second part of Siphon Power benefits a lot from Lich Bane, and its what helps his burst that is mostly underestimated when his Death Ray is on cooldown. If you can get in range to AA often in fights this item might be more valuable as a 2nd item. |
| | | |
| --- | --- | --- |
| | | This item should be your first rush against fighting assassins if your struggling with them. Try to get Seeker's Armguard as soon as possible on your first back as getting it earlier you can stack the passive and gain more Armor to aid you in lane. You can easily bait enemies to yourself after placing Gravity Field and then use the active, to bait or to survive longer while waiting for your Chaos Storm to follow them |
| | | |
| --- | --- | --- |
| | | This item pumps up your AP by a massive 35%.I recommend getting this right after your mythic item if you could afford the components. Else, get it somewhere later in the game. You can never go wrong with this item. |
| | | |
| --- | --- | --- |
| | | Never really a big fan of tear/mana-stacking items but if you're looking to get this, get an early recall off for Tear of the Goddess to start stacking it early. Finish this item soon after mythic choices - most mythics give good amount of mana to complement the passive well. |
| | | |
| --- | --- | --- |
| | | Amazing stats with versatile components. If you've no movement speed related items, you could compensate with this; a budget Phase Rush but surprisingly pretty impressive. A 3rd~5th item purchase, I don't recommend getting this right after mythics. |
| | | |
| --- | --- | --- |
| | | Your go-to item if you love battle-mage style of going in & out of fights focusing primarily on bulkiness & Q spams. Pairs up with Lich Bane very well for that purpose. A good purchase if you need some extra armor/MR. Liandry's Anguish is still a better item against tanks. |
---
| | | |
| --- | --- | --- |
| | | Luden's Tempest is the very same and strong item as its previous iteration. Its passive complements well with whatever you have to do, just a very solid mage pickup - you can never go wrong with it. Lost Chapter being its component is also amazing, gives you very potent mana sustain in lane. |
| | | |
| --- | --- | --- |
| | | Same components advantage as Luden's Tempest. What separates this with the former is its active - amazing for setting up for Gravity Field and an extra on demand extra damage. However, the active's range is pretty short so it's a good buy into melee matchups. The extra health also makes you a little bit sturdier. |
| | | |
| --- | --- | --- |
| | | You're not supposed to buy this, but you can. The extra tankiness and potent raw damage is worth getting if you don't have a need for bigger mana pool. The components are amazing as well; perhaps the best in mythic category in my opinion, covering variety of choices based on your gold balance. Hextech Alternator is lowkey way too strong and you could probably cheese a kill with it. |
| | | |
| --- | --- | --- |
| | | Very solid item against tankier teams. Amazing core items consisted of Lost Chapter and Fiendish Codex making it really easy to build into. This item gives ability haste on legendary items so it's another alternative to buy if you prefer high AH builds but dislike Night Harvester. Due to the nature of this item, it complements battle mage playstyle well; so you'd have to survive in fights long to make it worthwhile. Major gripe with this item would be that it provides ZERO health which could have an impact at times. |
| | | |
| --- | --- | --- |
| | | Niche build you can try with more impact in teamfights and damage against champions but sacrifices waveclear and early lane pressure. Augment Gravity Field second and get this item second after Cosmic Drive or Archangel's Staff. You can get this item first if you managed to gather 200 Hex Bits before any big purchases. This item is pretty weak now for solo lanes but if you ever go Bot lane it's an item worth considering. |
---

---
This section covers what you should get at first ~ 3rd back in different category of gold
---
Option #1 :
700g Minimum
Path :

Doran's Ring
+

Boots
+

Control Ward
I would get this against hard lanes where I usually stress on using mana to farm from a safe distance and need the extra health from

Doran's Ring
for defensive purposes; boots is important for dodging skillshots and

Refillable Potion
if you have extra gold, else opt for Health Potions. E.g.

Jayce
,

Syndra
,

LeBlanc
matchups.
Option #2 :
870g Minimum
Path :

Amplifying Tome
+

Amplifying Tome
Can never go wrong with more AP.
Option #3 :
500g Minimum
Path :

Dark Seal
+

Refillable Potion
+

Control Ward
A niche item to pick since

Dark Seal
increases healing from refillables and have a higher mana throughout the laning phase. Usually get this versus non-threatening matchups or matchups that you think you could bully them without receiving much damage in return such as

Twisted Fate
and

Veigar
Option #4 :
900g Minimum
Path :

Seeker's Armguard
This item is way too OP for you not to buy it instantly. EXTREMELY gold efficient and you can get up to total of 45 Armor, making you almost impossible to die without enemy committing hard on you.
Option #5 :
RICH
Path :

Hextech Alternator
/

Lost Chapter
Building closer towards Mythic items.
---

---

Heading into the game, you should plan how you're going to play out the lane in champion select, the matchup sections below gives you a base guideline on how you would play the lane out
Generally, your whole early game's objective is to get mythic items as early as possible while not fully conceding the lane priority. Farming passively will give enemy opportunities to roam and take the lead so you should have a balance approach to the lane, being aggressive when needed. In an even range matchup; try to get early Q AA poke off enemies once they get too close; but try to avoid being too close to their minion wave to avoid pulling aggro. Only start poking enemy with

Death Ray
once you allocate at least two points into it because the first level of it barely deals damage and doesn't help at all in pushing the wave (Unless you're last hitting minions, line them up together!).
Make sure you have wards on a side of the lane and usually try to hug the side where your jungler is closer so they could come assist if you get ganked.

Viktor
is very weak to ganks until level 6 and it will set you very far behind if you get caught in one.
Play like your usual mid laner, roam or get deep visions when wave's pushed or get good recalls off to have item advantage. The only key thing in lane is making the full use out of your

Death Ray
, only using it to poke whenever

Manaflow Band
is up, etc.
The mid game part is vital but

Viktor
won't be at his strongest state as long as mythic item remain unpurchased, you should have upgraded

Death Ray
by now so just perma push whenever you can. Look for small skirmishes and get leads from thereon. Your goal in mid game is to secure as many objectives possible with your team and try to collect as much gold from farming lanes and jungle. Narrow down your item builds from hereon as well.
In teamfights, you should not go too front in the fight because you're squishy and aren't that tanky unless you go for tanky build. Use

Death Ray
from afar and

Gravity Field
to stun their frontline. If most of their frontliners got stunned with teammates' abilities, put

Gravity Field
down and chain the stun while using

Chaos Storm
to burst them down. Your main objective is to deal as many damage as possible by hitting as many enemies at once. Do not hesitate to

Flash
inside if your frontlines engages on them, a simple

Death Ray
and

Chaos Storm
will deal extremely a lot of damage.
Try to get a pick on their carry before a teamfight breaks out if possible;

Viktor
can easily burst them with

Death Ray
+

Siphon Power
+

Lich Bane
's AA, and don't afraid on burning

Chaos Storm
on them is fine since they are the primary damage of their team. You should be able to kill their carry if they aren't too ahead, or atleast force a recall/

Flash
. A single teamfight won in late game can mostly turnaround the game or make a comeback since you can push turrets and get Baron/Dragon.
I recommend checking out Dun (Viktor one trick from NA), high elo mid streamers and other mid laner pros for a general grip on how he should be played.
---

---

Jungler

Support
---

---

Ahri

Akali

Anivia

Annie

Aurelion Sol

Azir

Cassiopeia

Ekko

Fizz

Galio

Irelia

Jayce

Karma

Kassadin

Katarina

Le Blanc

Lissandra

Lulu

Lux

Malzahar

Morgana

Neeko

Orianna

Ryze

Seraphine

Swain

Syndra

Talon

Twisted Fate

Varus

Veigar

Vel'Koz

Vladimir

Xerath

Yasuo

Yone

Zed

Ziggs

Zoe
---

---
You actually made it here! Well, good job I guess. This is my first guide yet I tried very hard to make it nice as possible and I wanted to give a shout out to :
- jhoijhoi's
Making a Guide
guide
-
Vynertje
for giving crictisms about the guide (Check out the
Review Shop
here !)
-
Seth346 / Crs Dekar
for giving his review on the guide ! Check out his
Detailed Riven Guide
too !
-
utopus
for reviewing my guide ! Check him out ! :)
-
Sir Wellington
for his honest opinion on this guide ! Check out his review shop if you are interested
- To anyone whos supported this guide by reading it ! ^^
---

---

Spoiler: Click to view